These All-Natural Therapies Can Reduce The Use Of Opioids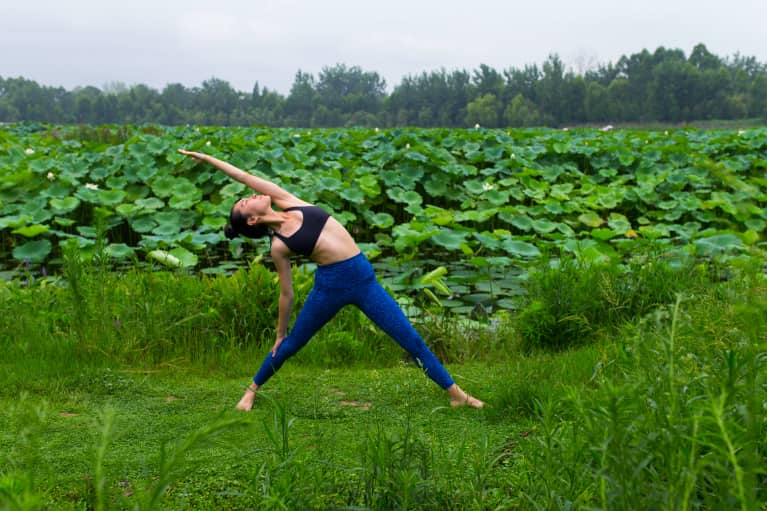 The White House just declared the opioid epidemic a national public health emergency, and that means all eyes are on opioids and what strategies we can use to fight this national health crisis that killed more than 15,000 Americans in 2015 alone. Dozens of states are already looking into the overprescription of opioids, and a multistate investigation is demanding information from the manufacturers and distributors of prescription opioid drugs in an attempt to determine whether the companies were engaged in any unlawful practices in the marketing and distribution of these drugs. But what role does integrative medicine—and modalities like acupuncture, massage, and yoga—play in the fight against opioids?
Well, the simple truth is that pain management doesn't have to begin with prescription drugs. In fact, there are many holistic and integrative approaches to pain management that can prevent and relieve pain without the use of opioids. Here are five that I've seen work in my practice and that have some solid science to back them up:
When it comes to pain, it's imperative that we get enough rest and exercise and eat healthy foods. A healthy diet full of plant-based nutrition can go a long way toward reducing inflammation, which in turn helps the body to manage pain. Studies have shown that natural anti-inflammatories such as turmeric, for example, can reduce swelling, stiffness, and pain in those dealing with arthritis.
According to the Joint Acupuncture Opioid Task Force, the use of acupuncture is "a powerful, evidence-based, safe, cost-effective, and available treatment" for the treatment and management of various types of pain. The task force states not only that acupuncture should be recommended before opioids are prescribed, but that it is also an effective "adjunctive therapy" in the treatment of opiate dependency. Furthermore, the NADA (National Acupuncture Detoxification Association) protocol, developed in the mid-1970s, remains an effective and prevalent treatment method for addictions.
Massage is another treatment that is both preventive and interventional, meaning it can prevent pain and also provide relief to those already in pain. In addition to helping patients cope with the physical effects of a specific health condition, massage may also help patients with the psychological aspects of dealing with pain, improving sleep and relaxation, and helping with the healing process.
The practice of yoga—which encourages the practitioner to focus on mindfulness, breathing, and posture—can help reduce stress as well as improve flexibility and strength. It's also a promising complementary treatment for those struggling with addiction. A 2013 review of yoga and mindfulness as complementary therapies for addiction suggests that the practice may "break the vicious cycle of stress, negative emotions, craving, drug-seeking behavior, and withdrawal" associated with addition.
The slow, controlled, and focused movements of martial arts like tai chi and qigong have been shown to have considerable impacts on the management of various types of pain. Among older adults, it can also have a preventive benefit as both practices improve balance and reduce the risk of falls.
As the opioid crisis persists across America, it's becoming increasingly important to examine other ways of preventing and managing pain, as well as treating addiction to prescription opioids. An integrative approach to patient health care that uses all available tools and treatments such as those listed above can reduce patients' dependence on prescription opioids and improve their quality of life.
Looking for more solutions to chronic pain? Read our article about the gut-pain connection you should know about.