California Is The First State To Ban Animal-Tested Beauty Products
Contributing Wellness & Beauty Editor
By Lindsay Kellner
Contributing Wellness & Beauty Editor
Lindsay is a freelance writer and certified yoga instructor based in Brooklyn, NY. She holds a journalism and psychology degree from New York University. Kellner is the co-author of "The Spirit Almanac: A Modern Guide to Ancient Self Care," with mbg Sustainability Editor Emma Loewe.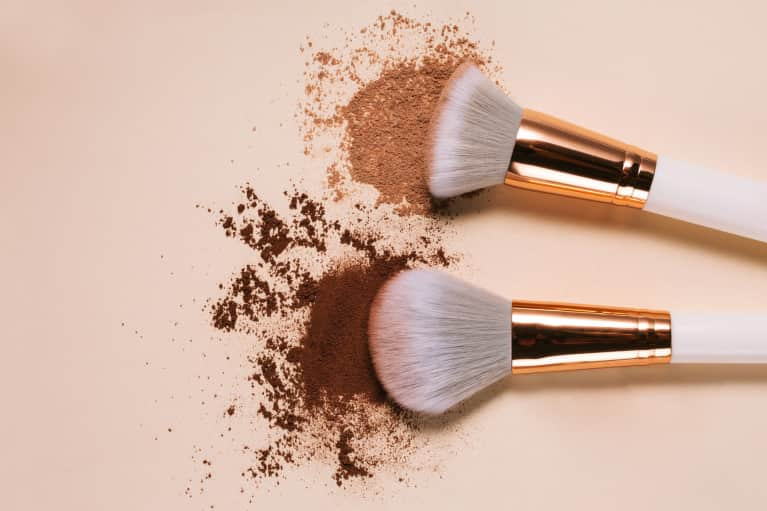 September 8, 2018 — 9:21 AM
On Tuesday, the California legislature voted to pass its Cruelty-Free Cosmetics Act, proposing that the state ban all beauty products tested on animals by January 1, 2020. In order for the bill to be signed into law, Gov. Jerry Brown needs to approve it, and pundits expect he will, given his track record—California became the first state to officially outlaw sales of puppy mill dogs late last year. Under the new rules, any brand that knowingly sells products that have been tested on animals will be breaking the law. They'll be fined $5,000 for the first offense and $1,000 for every violation thereafter.
Animal testing is at the center of an ongoing controversy in the United States. Animal cruelty advocates vehemently oppose the testing of products on animals, while those who are pro-testing insist that testing on animals is better than testing on humans, or worse, finding out the "hard way" that certain ingredients in products are indeed toxic. The Europeans, who are always five steps ahead of the United States when it comes to personal care product regulation, banned animal testing half a decade ago. The European Commission (EC) specifically has been passing laws to phase out animal testing for over a decade, with the most recent and final stage released in 2013. The EC first banned testing finished cosmetics on animals, then banned testing ingredients and ingredient combinations, and finally banned the marketing of animal-tested products in two different phases.
Thankfully, in the green beauty space, brands tend to be more conscientious of how they create products. Consumers are reading ingredient lists like nutrition labels: They want to know sourcing, concentrations, and eco-friendliness, so these are often central elements highlighted in a brand's marketing materials. You could argue that, in a nuanced way, consumer demand is keeping (some) brands honest. By shifting their narrative, they are changing their processes and cleaning up their acts. California's new bill may just be the start of the cruelty-free trend here in the United States.