Best Way To Celebrate Spring? With 2 Free Tickets To revitalize, Of Course!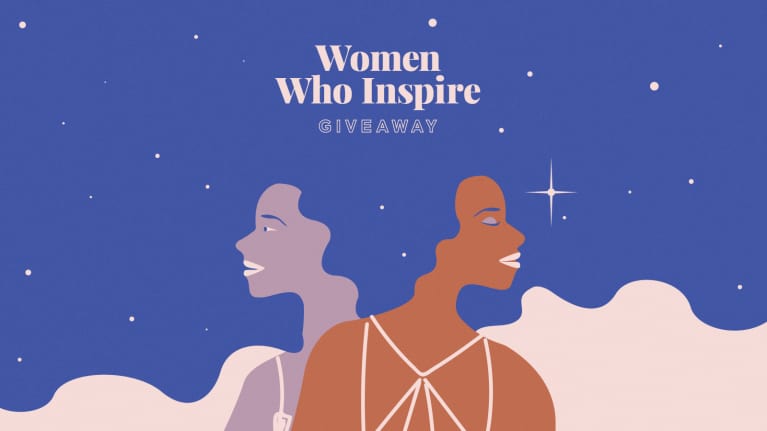 With spring in full bloom and our 5 fitness groundbreakers dishing out major inspiration, we're in the mood to celebrate the people who help us blossom into ourselves. You know, those people who nurture us, celebrate our wins, commiserate our losses, and love us unconditionally.
To make it all a little sweeter, we have partnered with CALIA by Carrie Underwood to give you the chance to win two tickets to our exclusive event, revitalize. There, an incredible lineup of experts will take to the #mbgrevitalize stage to discuss the latest in health, wellness and sustainability—and the ways we can extend these ideas within ourselves, in our communities and to the world at large.
Off-stage, the weekend is packed with incredible opportunities to connect—from communal meals and networking sessions, to expert-led workshops and shared experiences in movement, meditation and more.
So, if you and an inspirational someone in your life could use a few days of Arizona sunshine, yoga classes, and delicious, nutritious food, follow these steps for a chance to win. You two deserve it! Peep the details below and click here to enter by May 15, 2018!
For one entry:
Complete the form below telling us about the most important inspirational figure in your life. It may be your mom, a grandparent, an older relative or friend, or anyone who has nurtured and empowered you.
For an extra TWO entries:
Film a short video telling us all about the most important inspirational figure in your life.
Upload your video to YouTube, Vimeo, or Instagram using the below hashtags.
Tag #mindbodygram and #CALIAbyCarrie.
By applying, you are confirming your availability to travel June 15-17, 2018. Travel and accommodation costs will be covered for you and your guest. If you are the lucky winner, we will notify you by May 21, 2018 and follow up with all the exciting revitalize event details.