Here Are The Essentials World-Famous Yogis Always Have On Hand
mbg Contributor
By Leigh Weingus
mbg Contributor
Leigh Weingus is a New York City based freelance journalist writing about health, wellness, feminism, entertainment, personal finance, and more. She received her bachelor's in English and Communication from the University of California, Davis.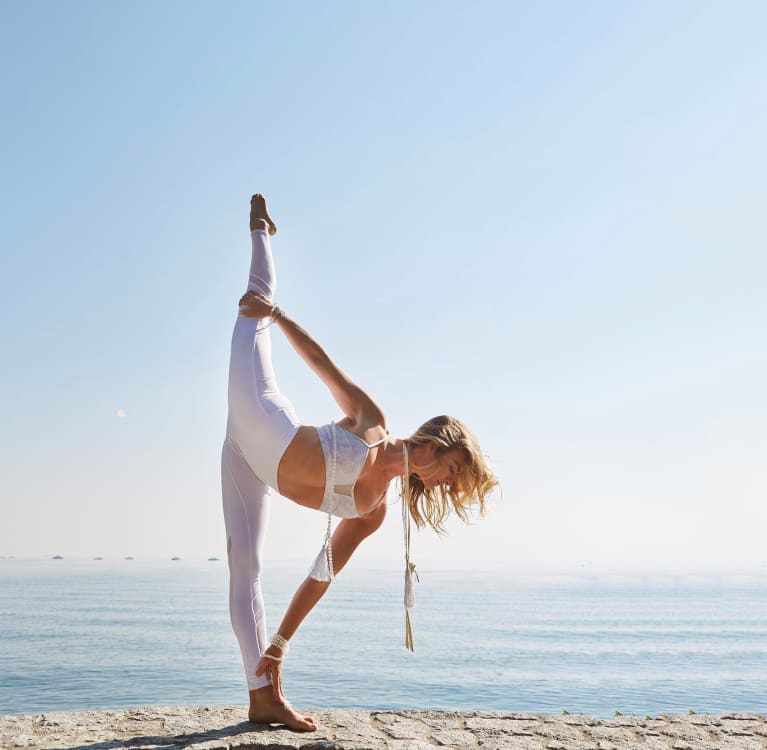 Our editors have independently chosen the products listed on this page. If you purchase something mentioned in this article, we may
earn a small commission
.
It's been a few weeks since revitalize, and we're still thinking about it. The weekend wasn't just restorative—it was invigorating. From the fresh mountain air and the mouthwatering, nourishing food to the inspiring talks on the future of nutrition, fitness, health, and technology and the Reiki, yoga, and breathwork sessions, this year's revitalize was been one for the books.
The top-notch speakers and instructors we spent time with seem to have a lot of things down, from how to breathe for optimal anxiety relief to exactly what foods to eat to give you more energy. Because we wish we could bottle up the magic of every revitalize attendee and take it home with us, we chatted with world-famous yogis Kathryn Budig and Caley Alyssa to find out what they always have in their yoga tool kit. Here's what they had to say.
Oils, probiotics, and a daily meditation.
Caley Alyssa, RYT 900 and the face of mbg's 100-hour yoga training, has a diverse list when it comes to keeping her yoga practice strong. "I always keep my Saje Natural Wellness pocket pharmacy on hand, which provides me with energy and relief throughout the day," she says. "I also make sure to moisturize with coconut oil, take probiotics (gotta support that gut health!), meditate every day—20 minutes in the morning and 20 minutes in the evening. I never go anywhere without my reusable water bottle or my Wild Unknown tarot deck (you never know when you'll need them!) or my gratitude journal. Gratitude is the foundation of any yoga practice."
Chinese herbs and TuneUp balls.