Byron Katie On The Awakening That Led To Her Success & What It Means To Do "The Work"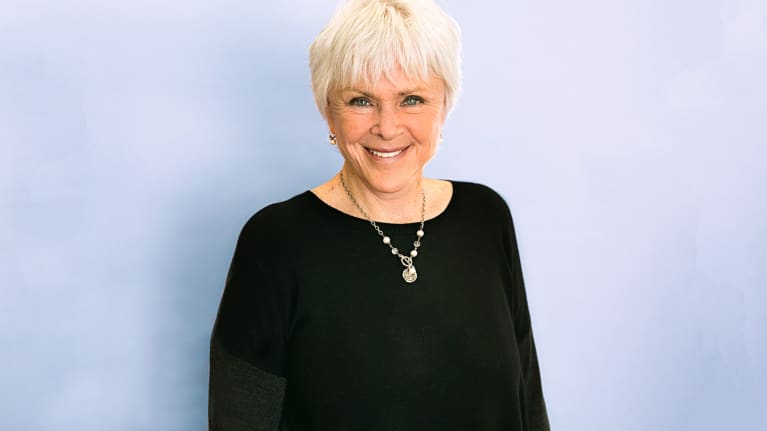 Our editors have independently chosen the products listed on this page. If you purchase something mentioned in this article, we may
earn a small commission
.
Byron Katie is a wellness icon. Unlike a lot of popular theories today, her system of self-inquiry, known as The Work, helps people to separate their beliefs from what is true. In other words, she cuts through the bullsh*t pretty quickly. The Work is not meant to support you to feel good. There's no feel good in it. It's about waking up to the reality," Katie said in our interview. That's the good stuff.
She wasn't always the super-successful author, teacher, and beacon of light she has become. When I sat down with Katie, she shared intimate details about her awakening and what life was like beforehand. It wasn't easy. As a mother of three, she—understandably and relatably—was always worried about money, quite depressed, and stuck in a cycle of compulsive eating and smoking until one day in 1986 when everything changed. She started to see the world through different eyes and recalled with great detail exactly what that was like. That's how The Work was born.
In this episode, Katie shares several examples that illustrate The Work, dives into the essential questions to ask yourself as a starting point (which she details in her new book, A Mind at Home With Itself), and helps us see ourselves as entirely separate from our belief systems. In her words, "suffering is the flip side of our true nature," and The Work is one way to guide yourself in the right direction.
Enjoy this episode! Don't forget to subscribe to our podcast on iTunes, Google Play, or Stitcher and sign up for our podcast newsletter!