The UK Is Banning These Everyday Products & The Rest Of The World Should Too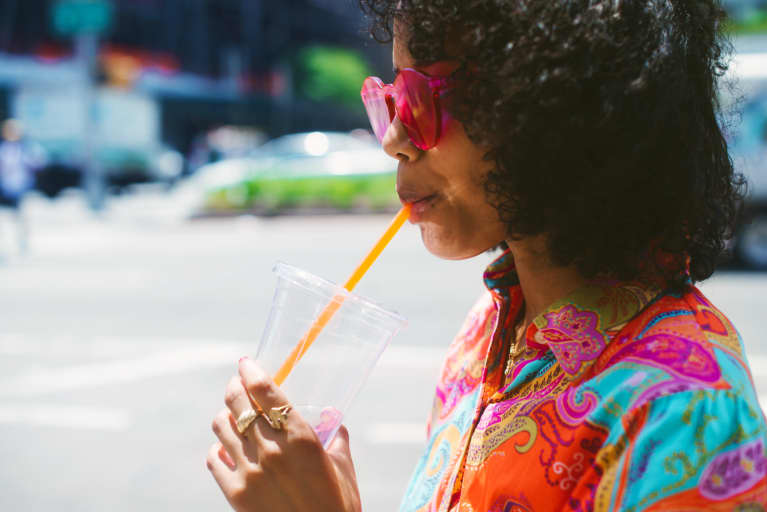 The United Kingdom is taking a stand against plastics by banning the sale of single-use straws, cotton buds, and drink stirrers.
Prime Minister Theresa May announced the ban on Wednesday, saying "Plastic waste is one of the greatest environmental challenges facing the world."
According to the Marine Conservation Society, a charity in the United Kingdom, Brits go through 8.5 billion plastic straws a year, making straws one of the most ubiquitous items found during beach cleanups. While all single-use plastic is harmful to the environment, straws are of particular concern because they are not recyclable, and they're small enough to make their way to our oceans, beaches, and other pockets of nature. Not to mention, they're super unnecessary.
May hopes the ban will encourage Brits to carry around reusable straws or say no to straws altogether. It will go into effect as early as later this year.
This is just the latest eco-friendly announcement to come out of the United Kingdom, where there is already a fee in place for single-use plastic bags. The Glastonbury Festival has also banned plastic bottles at its 2019 event, and Queen Elizabeth has nixed plastic straws and bottles in public cafes and staff dining rooms at Buckingham Palace.
Anti-plastic waste legislation has slowly started to make its way to the United States, too, with cities like Malibu and Seattle leading the way, but more still needs to be done before we can make disposable goods the exception, not the rule.
Keep an eye on mbg's Planet for All series this week to learn more about why single-use plastics are so harmful and how to avoid them.