5 Things You Need To Know Today (October 24, 2018)
mbg Contributor
By Caroline Muggia
mbg Contributor
Caroline Muggia is a writer, environmental advocate, and registered yoga teacher (E-RYT) with a B.A. in Environmental Studies & Psychology from Middlebury College.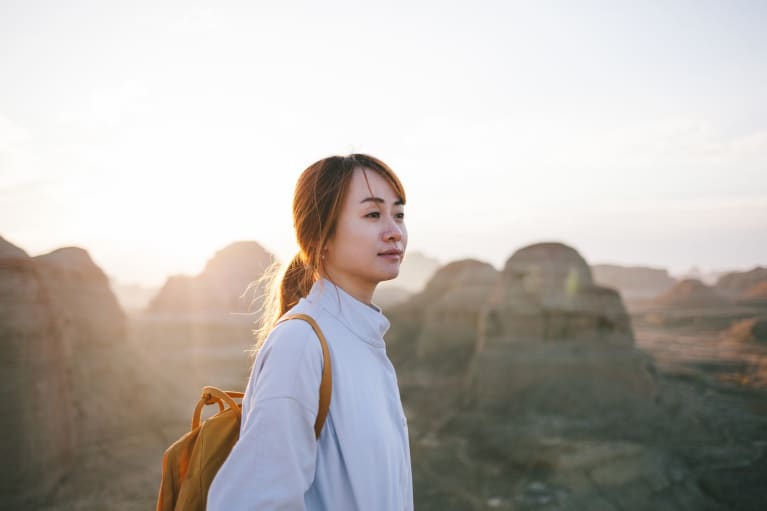 October 24, 2018 — 9:00 AM
1.
Breathing through your nose has a surprising benefit.
A new study published in the Journal of Neuroscience showed that breathing through the nose helped to reinforce and stabilize memories. In case we needed one more piece of evidence that how we breathe affects our health. (Science Daily)
2.
Kids' microbiomes are important, too!
According to new research, the state of your microbiome at age 2 might say a lot about what your body will look like at age 12. "If our findings can be confirmed by other studies, the gut microbiota might play an important part of the obesity prediction algorithm," said the study's author of potential ramifications on adults. (MedicalXpress)
3.
If you want to protect your brain—protect your ears.
A study that collected data on about 2,000 older adults showed that the rate of cognitive decline was slowed by 75 percent with the adoption of a hearing aid. And this is a big deal, as about one in 10 adults will experience hearing loss by the age of 40. (NPR)
4.
Eating organic foods could reduce your risk of cancer.
Eating organic food is not only more nutritious and better for the environment; it may also reduce your risk of cancer. A recent study found that those who ate organic had a 25 percent decreased risk of getting cancer. With this added to a long list of other benefits of organic food, we are totally on board. (mbg)
5.
Science confirms that the smell of lavender really is relaxing.
New research published in Frontiers in Behavioral Neuroscience has proved that smelling the lavender compound linalool triggers relaxation and calming effects. "These findings nonetheless bring us closer to clinical use of linalool to relieve anxiety," the lead author says. (MedicalXpress)