BPA Is More Of A Problem Than We Thought — But You Can Still Avoid It
mindbodygreen Editorial Assistant
By Sarah Regan
mindbodygreen Editorial Assistant
Sarah Regan is a writer, registered yoga instructor, and Editorial Assistant at mindbodygreen. She received her bachelor's in broadcasting and mass communication from SUNY Oswego, and lives in Brooklyn, New York.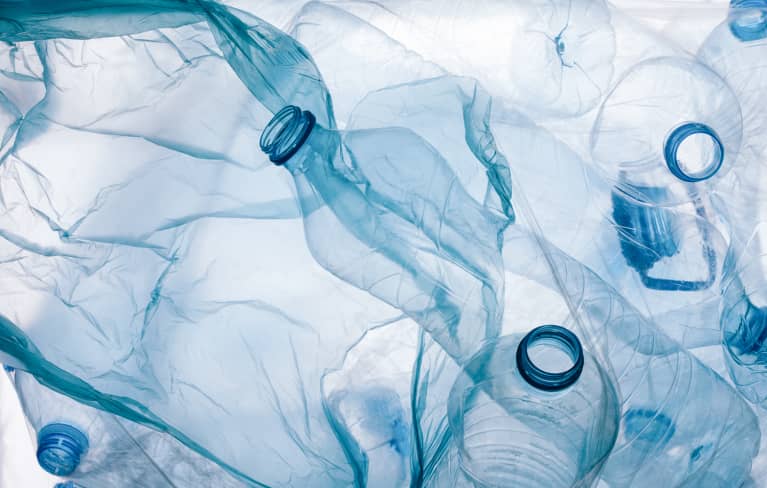 Our editors have independently chosen the products listed on this page. If you purchase something mentioned in this article, we may
earn a small commission
.
December 6, 2019 — 23:04 PM
A new study found BPA levels in people might be higher (a lot higher) than we previously thought.
BPA, or bisphenol A, has gotten itself quite the reputation in the world of wellness. Yet, even with links to birth defects, increased blood pressure, and more, it's still used in tons of plastic containers, including ones we use for drinks and food.
The FDA has previously said BPA levels in people weren't a cause for concern, but a new method to measure exposure revealed the FDA's numbers might have been 44 times too low.
As the study explains, previous research on BPA has required an enzyme solution to actually measure how much BPA had been metabolized in the urine used for the research.
But Roy Gerona Ph.D., an assistant professor at the University of California, San Francisco, came up with a new, more direct method, which researchers think is more accurate. And when comparing BPA levels in urine based on the two different methods of measurement, the direct method rung in much higher numbers, drawing concern from the team.
And additionally, the more they increased BPA exposure in the study, the more the old method didn't catch it.
One member of this team and a Washington State University professor, Patricia Hunt says, "This study raises serious concerns about whether we've been careful enough about the safety of this chemical. What it comes down to is that the conclusions federal agencies have come to about how to regulate BPA may have been based on inaccurate measurements."
If we weren't already convinced that we should avoid BPA, this has given us some food for thought.
"I hope this study will bring attention to the methodology used to measure BPA," Gerona says, "and that other experts and labs will take a closer look at and assess independently what is happening."
Now, Gerona and the team are doing further studies on BPA and other chemicals like parabens in beauty products and phthalates in product packaging.
"BPA is still being measured indirectly through NHANES, and it's not the only endocrine-disrupting chemical being measured this way. Our hypothesis now is that if this is true for BPA, it could be true for all the other chemicals that are measured indirectly," Gerona says.
In the meantime, you can avoid BPA and help the planet by limiting waste and making sustainable swaps, like using reusable bags, water bottles, jars, and more. Check out Literless' Where To Shop Guide to find stores where you can buy in bulk, sans-packaging. And to go that extra mile, here are eight steps you can take to rid your home of chemicals.