6 Things You Need To Know Today (September 12, 2018)
Contributing Food Editor
By Liz Moody
Contributing Food Editor
Liz Moody is a food editor, recipe developer and green smoothie enthusiast. She received her creative writing and psychology degree from The University of California, Berkeley. Moody is the author of two cookbooks: Healthier Together and Glow Pops and the host of the Healthier Together podcast.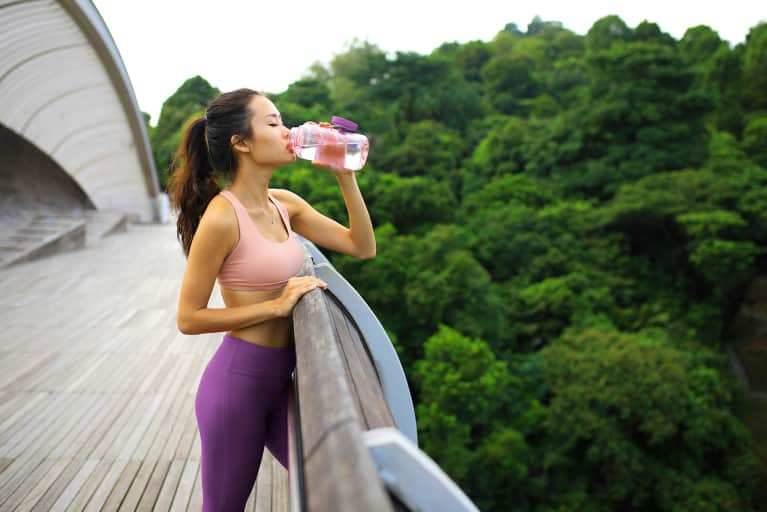 September 12, 2018 — 9:00 AM
1. The word "biohacking" just got added to the dictionary.
Along with over 800 other new "millennial" and tech-savvy words, "biohacking" officially has its place in the Merriam-Webster Dictionary. The honor signals a mainstreaming of the movement around DIY biology-based experimentation, augmentation, and life improvement tricks. (mindbodygreen)
2. Now that we got rid of straws, could this be the next plastic to go?
3. Cancerous brain cells can be stopped from dividing indefinitely using CRISPR.
Over 50 types of cancer cells have a so-called immortality switch they can turn on so they can multiply endlessly. But researchers were able to use CRISPR gene editing on glioblastoma brain cancer cells taken from patients to remove a protein segment called GABP. When that protein was removed, those cells stopped their endless dividing. The scientists hope to develop a drug that can target GABP as well as a form of CRISPR-based therapy to potentially halt brain cancer's unchecked growth. (Live Science)
4. It's official: Sauna bathing is linked to better health.
Mayo Clinic Proceedings published a paper reviewing the research through February 2018 and concluded that regular sauna use—we're talking four to six times a week—is associated with a healthier heart and was linked to diminished symptoms of the flu, arthritis, pulmonary disease, and cognitive disease. Sounds like a great excuse to get your infrared on. (Chicago Tribune)
5. The million-dollar question: Is Alzheimer's disease infectious?
Literally. One physician is willing to hand over $1 million of his money for an answer. Dr. Leslie Norins' theory wonders whether Alzheimer's, the world's most common form of dementia, is caused by a germ—meaning microbes like bacteria, viruses, fungi, and parasites—and based on previous studies, he's not the first to postulate the idea. As research looks for an answer, the theory could potentially shift the way we understand and treat the disease—which, if anything, Norins believes is worth the investment. (NPR)
6. This vaccine could treat aggressive cancer.
And even prevent its recurrence, too. Researchers from the Scripps Research Institute created a vaccine that was 100 percent effective at fighting melanoma in rats. Here's to hoping it works that well in humans! (Medical News Daily)