This Is Why You Should Eat More Vegan Meals (Beyond Free Beyoncé Tickets For Life)
mbg Contributor
By Caroline Muggia
mbg Contributor
Caroline Muggia is a writer, environmental advocate, and registered yoga teacher (E-RYT) with a B.A. in Environmental Studies & Psychology from Middlebury College.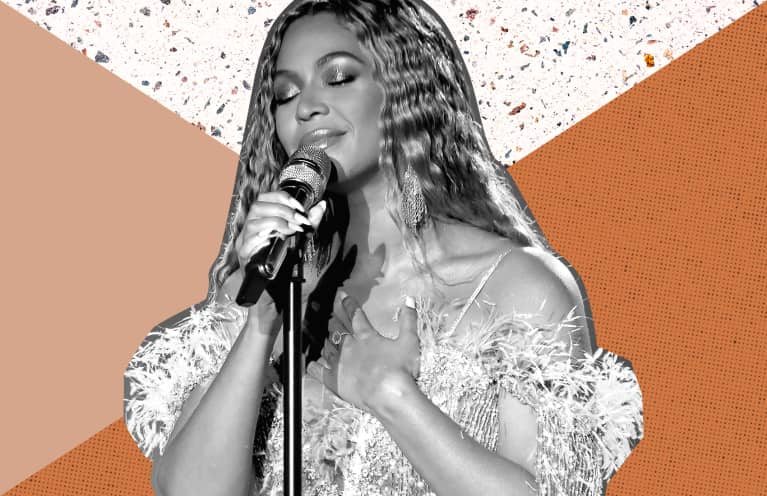 Our editors have independently chosen the products listed on this page. If you purchase something mentioned in this article, we may
earn a small commission
.
Who runs the world? Vegans. At least that's the message from Beyoncé and Jay-Z, who are offering the chance to win free tickets to their concerts for life, if fans adopt a more plant-based diet.
The contest, which was announced on Bey's Instagram, is in partnership with The Greenprint Project, which encourages more plant-based eating—whether that means a full vegan diet or just swapping a few plant-based meals a week.
Referring to this project, Beyoncé's post prompts the question, "What is your Greenprint?" Hers? Going plant-based for breakfast and doing "meatless Mondays."
The Greenprint, a plant-based holistic lifestyle plan, was developed by their trainer Marco Borges, and Beyoncé and Jay-Z were the first to try the plan out after learning about the benefits of a vegan diet. Borges is also the founder of 22 Days Nutrition and the author of the new book The Greenprint.
In January, Borges joined us on the mbg podcast to share why he believes an inclusive approach to diet is the future of wellness and how a plant-based diet could change the world. "If every single human being on planet earth ate one plant-based meal a day, can you imagine what that would do to the environment...to your health?" said Borges.
The answer could be huge, as research released this week showed a vegan diet was the most beneficial for balancing blood sugar, maintaining a healthy weight, and populating the gut with good hormones. In addition to improving our health, a plant-based diet helps the planet by conserving water and land, reducing greenhouse gas emissions, restoring marine species, and stopping coral bleaching.
While free Beyoncé and Jay-Z tickets for life is certainly incentive for forgoing the chicken for the chickpeas, there are so many other reasons to consider a plant-based diet, many of which go beyond our individual lives.
If you're ready to give plant-based eating a try, first enter the competition, and then start with some small changes: Switch from dairy to plant-based milk, pick one day a week to go meat-free, or find delicious new ways to get your protein.
The best part about The Greenprint is it's "plant-based living defined by you" as Borges calls it. It doesn't require you to go 100 percent vegan all at once (or ever, for that matter). It just wants people to incorporate more plant-based meals into their lives, notice how they feel, and share with the people around them.
You'll be crazy in love with the plant-based life in no time.