How To Look Like You've Spent The Day At The Beach (Even If You Haven't)
Contributing Wellness & Beauty Editor
By Lindsay Kellner
Contributing Wellness & Beauty Editor
Lindsay is a freelance writer and certified yoga instructor based in Brooklyn, NY. She holds a journalism and psychology degree from New York University. Kellner is the co-author of "The Spirit Almanac: A Modern Guide to Ancient Self Care," with mbg Sustainability Editor Emma Loewe.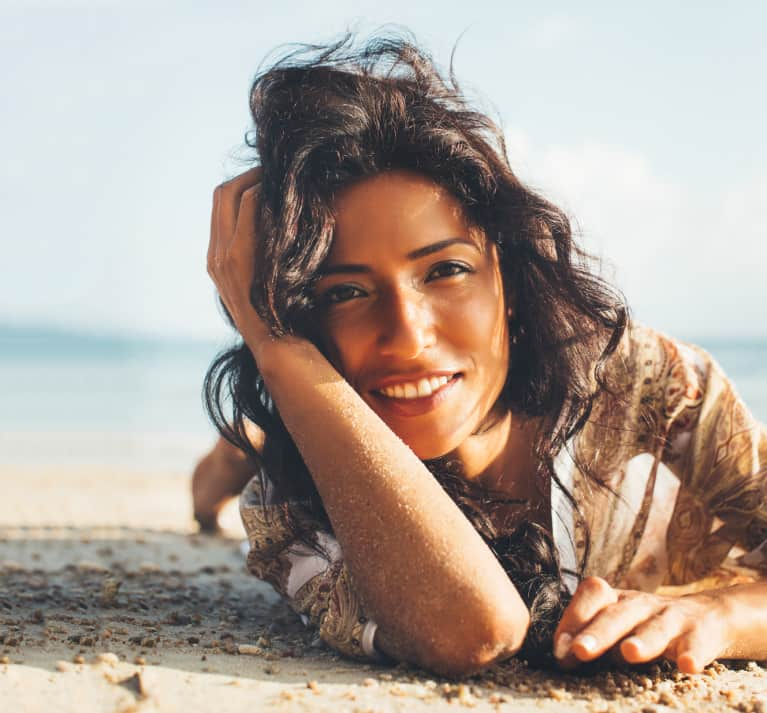 Our editors have independently chosen the products listed on this page. If you purchase something mentioned in this article, we may
earn a small commission
.
Ah, these summer days. It seems as if summer itself grants us permission to take a more relaxed approach to just about everything. From wearing flowy linen clothing to ducking out a little early on Friday and enjoying the sunshine, it's hands-down one of the best times of the year.
And yet, sometimes it feels like we're using social media as a portal to live vicariously through others retreating, traveling, and summering while we're stuck at our desks. Even when we do make it out to the beach (or the poolside), we're slathering on sunscreen like it's our business and don't always get as glowy as we'd like. There's no doubt that we look and feel our best after a day spent outdoors in the summer sun.
Here's how you can keep that glow going, or, you know, fake it till ya make it.
1. Vapour Beauty Solar Translucent Bronzer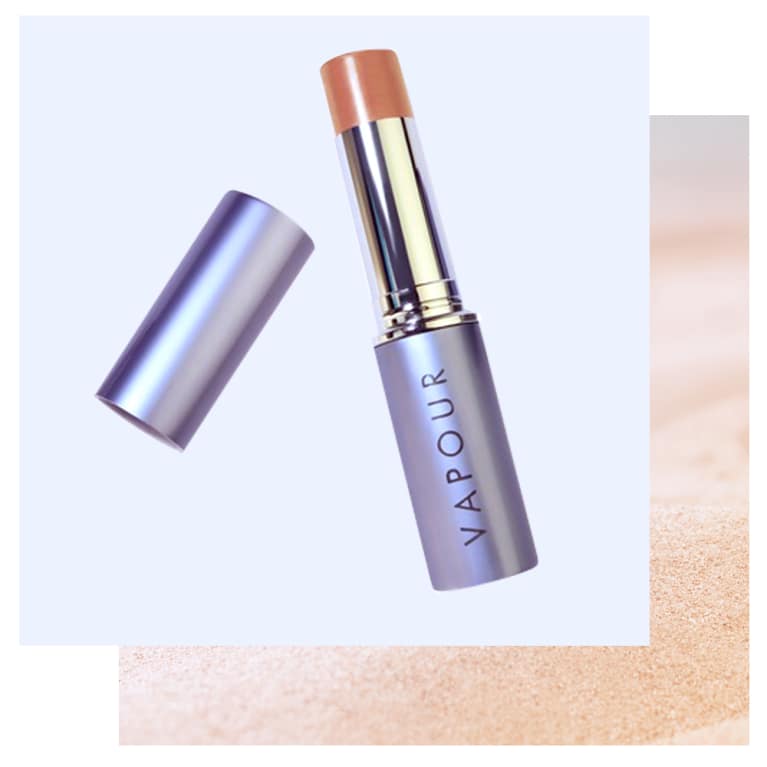 Vapour Beauty's bronzing stick goes on slightly translucent, is buildable, and comes in three different shades that are suitable for a range of skin tones. Natural antioxidants like pomegranate, green tea, and acai berry keep the skin hydrated, plump, and glowing. Vapour Beauty Solar Translucent Bronzer ($36)
2. Rahua Enchanted Island Salt Spray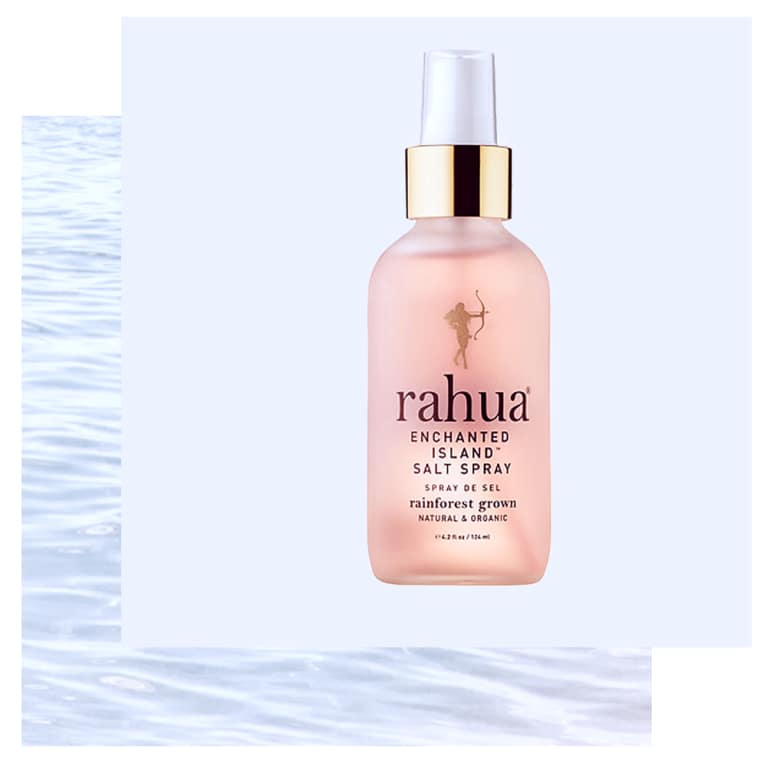 Rahua is our go-to for natural shampoo, so of course we were quick to try their new sea-salt spray. It gives hair a flexible hold without flaking or crunching and adds definition to naturally curly hair, too. The scent, though, is simply divine. Rahua Enchanted Island Salt Spray ($32)
3. Captain Blankenship Golden Waves Sea Salt Shimmer Spray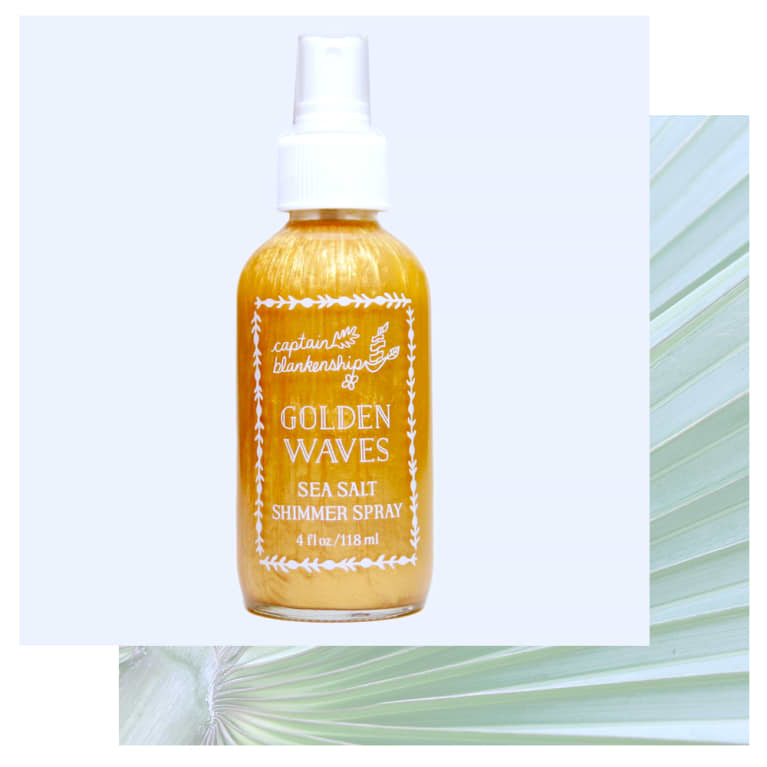 If you're interested in looking like you moonlight as a mermaid, this is the spray for you. Yes, it's another salt spray; it imparts a subtle shimmer to the hair thanks to the bits of mica in the bottle. Stay golden, mermaid. Captain Blankenship Golden Waves Sea Salt Shimmer Spray ($28)
4. RMS Beauty Luminizer x Quad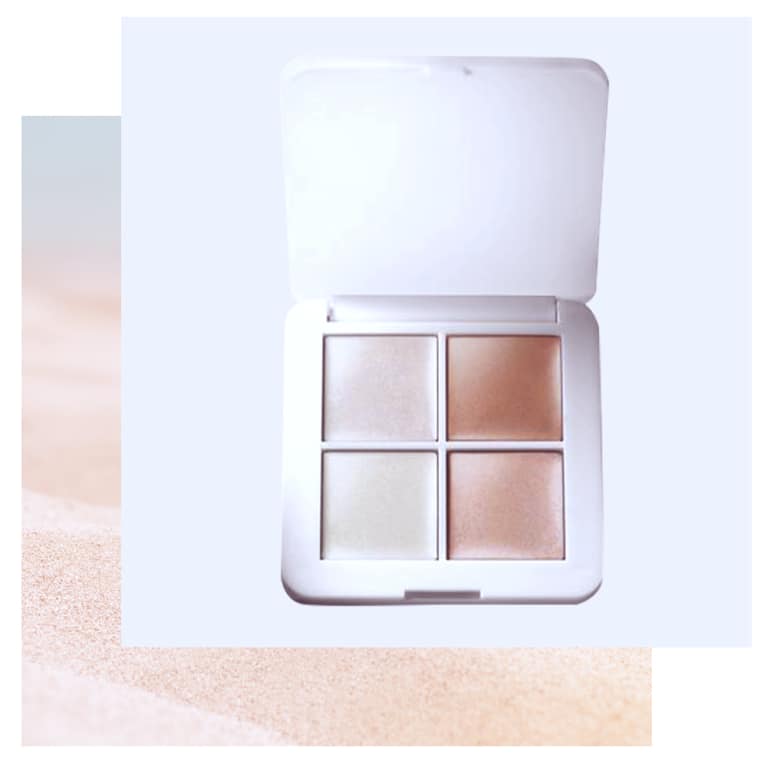 Fresh off the presses, RMS Beauty's new Luminizer Palette is the natural beauty compact we've been waiting for. It's super-portable and lighter than the classic glass pot RMS uses for single colors and includes four different shades of highlighter. Mix Luminizer Nude and Champagne Rosé for the ultimate sun-kissed glow. RMS Beauty Luminizer x Quad ($48)
5. KORA Organics Noni Glow Body Oil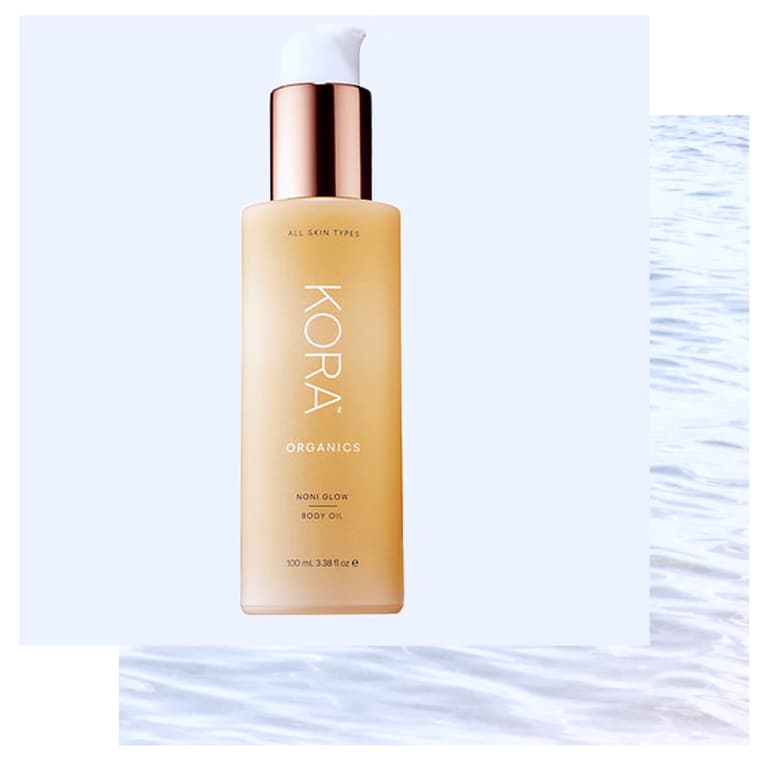 This is a super-absorbent, lightweight body oil that leaves a stunning sheen on the skin without being sticky or imparting that oily "clogged" feeling so many well-meaning body oils create. It smells very lightly of earth and rose, kind of like a garden on the beach. Plus, it's the body oil Aussie model Miranda Kerr uses every day to keep parched skin at bay. Use after the shower for maximum moisturizing benefits. KORA Organics Noni Glow Body Oil ($58)
6. Deborah Lippmann Shades Of Nude Nail Polish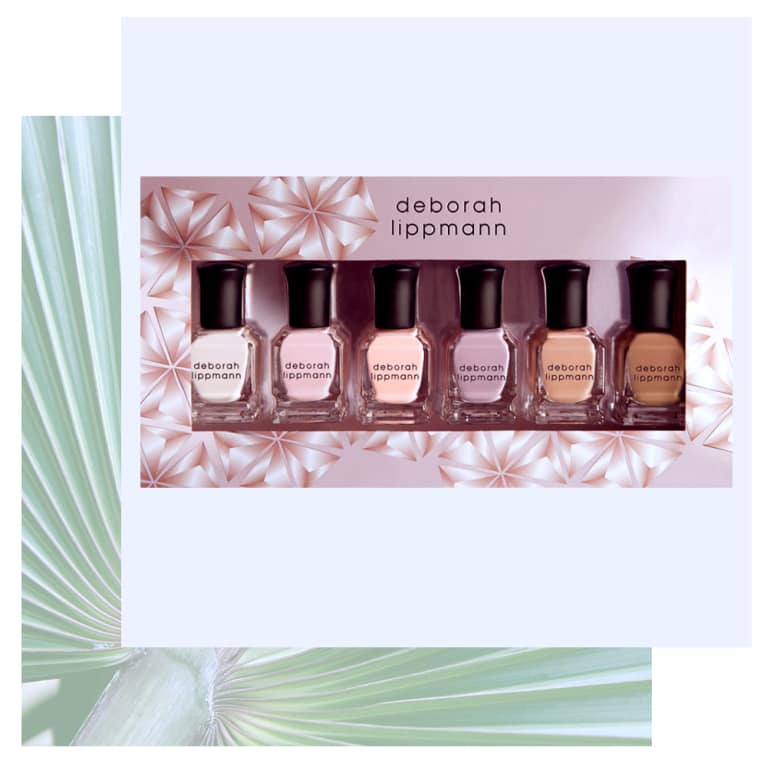 Accent your glow, whether it's real or faux, with a barely there shade. A single coat of Deborah Lippman's polish to get sheer coverage is all you need. DL is one of the original nail polish brands to go "5-free," which means they don't use known endocrine disrupters: formaldehyde, dibutyl phthalate (DBP), toluene, formaldehyde resin, and camphor. Deborah Lippmann Shades Of Nude Nail Polish ($34 for the set)
7. Rituel de Fille Inner Glow Crème Pigment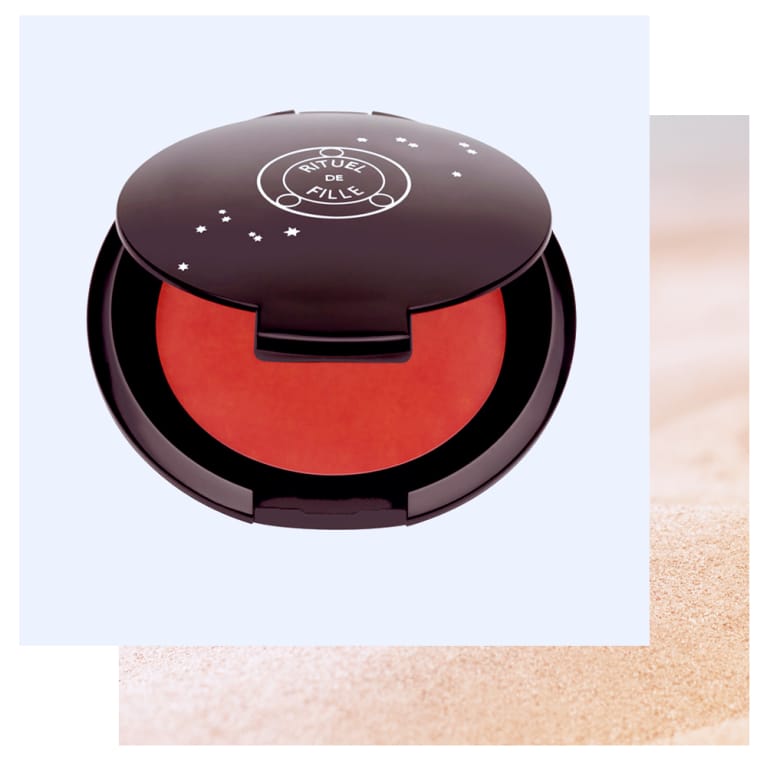 The delirium shade invokes coral and the color of hibiscus flowers, two bona fide beach essentials. It's a universal color, bringing out that "warmed by the sun" glow on even the fairest of them all while the subtle shimmer adds depth. A little bit goes a long way! Rituel de Fille Inner Glow Crème Pigment in Delirium ($29)