5 Irresistible Fragrances That Are Also Nontoxic
Contributing Wellness & Beauty Editor
By Lindsay Kellner
Contributing Wellness & Beauty Editor
Lindsay is a freelance writer and certified yoga instructor based in Brooklyn, NY. She holds a journalism and psychology degree from New York University. Kellner is the co-author of "The Spirit Almanac: A Modern Guide to Ancient Self Care," with mbg Sustainability Editor Emma Loewe.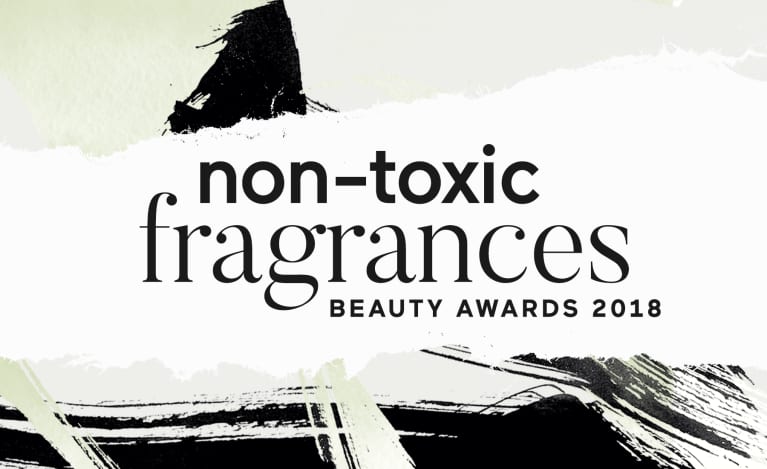 Welcome to mbg's 2018 Beauty Awards! For more of our favorite products of the year, check out the rest of the awards here.
Before the fragrance category started to go green, there were essential oils and there was the fragrance section at Sephora—not much in between. Fragrance is an especially tricky category because when legislature was put into place making it mandatory by law for companies to disclose a list of every ingredient in cosmetics in the 1960s, the industry lobbied to conceal ingredients that were key to establishing a perfume's signature scent. In other words, it's totally legal for companies to list the word "fragrance" to conceal "trade secrets" they claim are part of the cocktail that makes their scent special.
Thankfully, contemporary natural brands are developing formulas without phthalates and parabens, two ingredients commonly found in conventional perfumes. Many are being transparent about ingredients, sometimes even scent, regardless of these regulations. A few are even finding ways to develop a beautiful, lasting scent without alcohol, a fragrance preservative. All this is to say that we have more options than ever before.
Ellis Brooklyn MYTH Hydraparfum
Ellis Brooklyn subscribes to the healthy hybrid mentality. That is, the brand puts safety, product stability, and sustainability first, even if that means sourcing some nontoxic synthetic ingredients. Her range of perfumes do, in fact, sit on the shelves of Sephora—a testament to their ability to stand up to conventional counterparts. Founder Bee Shapiro's latest endeavor, Hydraparfum, is an experiment in making an alcohol-free formula that's meant to last longer. "As beauty editors we're always telling our readers that the key to fragrance longevity is moisturized skin. But I know zero women who are stopping midday to find an unscented moisturizer to put on before reapplying their fragrance," she said. The new formula contains hyaluronic acid (and no alcohol) to give the scent longevity. While the spray feels denser and less airy than a typical spray perfume, it delivers—it stays put for hours.
MYTH Hydraparfum, Ellis Brooklyn, $70
Los Feliz Botanicals Red Rock Eau de Parfum
Los Feliz has made a 100 percent natural line of fragrances that uses organic corn alcohol and naturally derived fragrances to deliver unusual and unexpected scents. Red Rock has strong notes of sage and rosemary, and the "dry down" (aka how it smells after you've been wearing it for a while) is earthy without being woodsy or smoky.
Red Rock Eau de Parfum, Los Feliz Botanicals, $120
PHLUR Sandara Eau de Parfum
Sandara is slightly reminiscent of a heady fragrance your grandmother may have worn with a strong foundation of woodsy, masculine notes. If you can't tolerate fragrance, PHLUR is a good brand to try—their products are hypoallergenic, and all ingredients are vegan and sustainably sourced. And, naturally, packaging is made from recycled materials.
Sandara Eau de Parfum, PHLUR, $88
Lake & Skye 11 11 Perfume Oil
11 11 may be the ultimate "wellness" fragrance. The amber oil blend is light and airy, as is the branding—graphics of clouds line the paper cylinder it comes in. It's all meant to be an ode to Kundalini yoga and the color white, both of which are often associated with purity and purification. Ethereal, dreamy, and otherworldly, it's one of our beauty editor's favorites to bring while traveling because the bottle is small, yes, but the scent brings clarity and relief.
11 11 Perfume Oil, Lake & Skye, $48
Carta Fragrances Moena
Moena is a splurge for sure, but the brand, Carta, is doing too much good to ignore. It's working toward a more sustainable future in fragrance by finding alternatives to popular scents, using reclaimed and recycled materials for packaging, and working with indigenous peoples and forest experts who understand how to source ingredients without harming the planet. The fragrance itself—the only one Carta has released to date—captures the magic of the forest that whispers with the richness of nature you can find only far, far away.
Moena, Carta Fragrances, $295