The Best Nontoxic Nail Colors For Spring Are Groovy, Baby
Contributing Wellness & Beauty Editor
By Lindsay Kellner
Contributing Wellness & Beauty Editor
Lindsay is a freelance writer and certified yoga instructor based in Brooklyn, NY. She holds a journalism and psychology degree from New York University. Kellner is the co-author of "The Spirit Almanac: A Modern Guide to Ancient Self Care," with mbg Sustainability Editor Emma Loewe.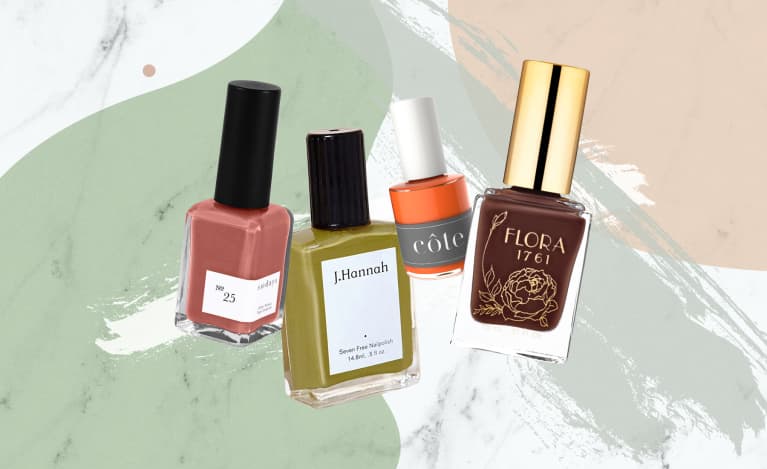 Nail color is an often overlooked green beauty staple that's become the beneficiary of major progress in the industry. Not too long ago, your only options were drugstore or salon polish that looked smashing but contained toxic ingredients, or a "health food store" natural polish that simply wasn't as efficacious. Lucky for us, things have changed! While the category is still a bit of a wild, Wild West—it lacks a central, consensual standard as to what "nontoxic" actually means—many brands have started to label their products "three-free," "five-free," or "ten-free," highlighting the toxic ingredients commonly found in nail products they have chosen to eliminate. These brand-driven improvements have led to some best-in-class colors and finishes, including a springtime palette that's decidedly '70s (and Hilma A.F. Klint!) inspired.
J. Hannah in Eames
Named after the eponymous chair, Eames harkens to midcentury design with a nod to earthiness. It's softer than most polishes, so if you're looking for a trendy alternative to the old standby of barely there pink, Eames is for you.
Eames, J. Hannah, $19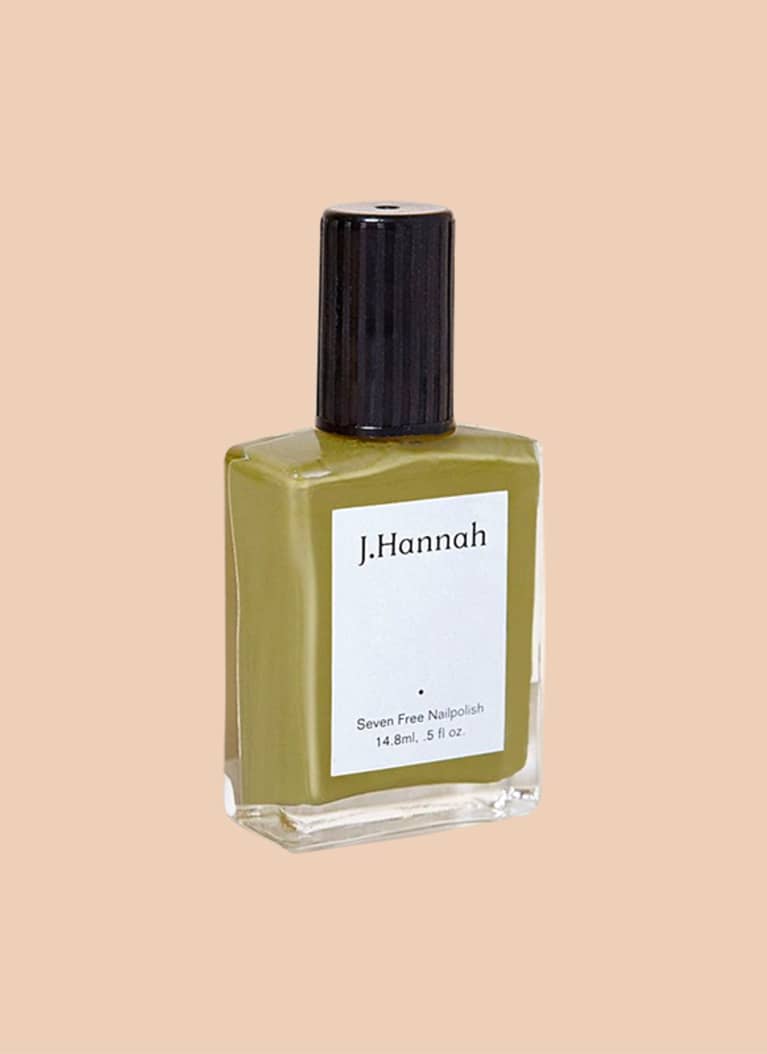 mbg creative x J. Hannah
Ten Over Ten in Austin
For a long time, Ten Over Ten was an exclusive "club" of sorts, available to residents of New York City, Austin, and Los Angeles...and online shoppers, of course. Now sold at Target stores nationwide, their reach just exploded, and this vibrant turquoise is an excellent choice for washing away winter blues.
Austin, Ten Over Ten, $12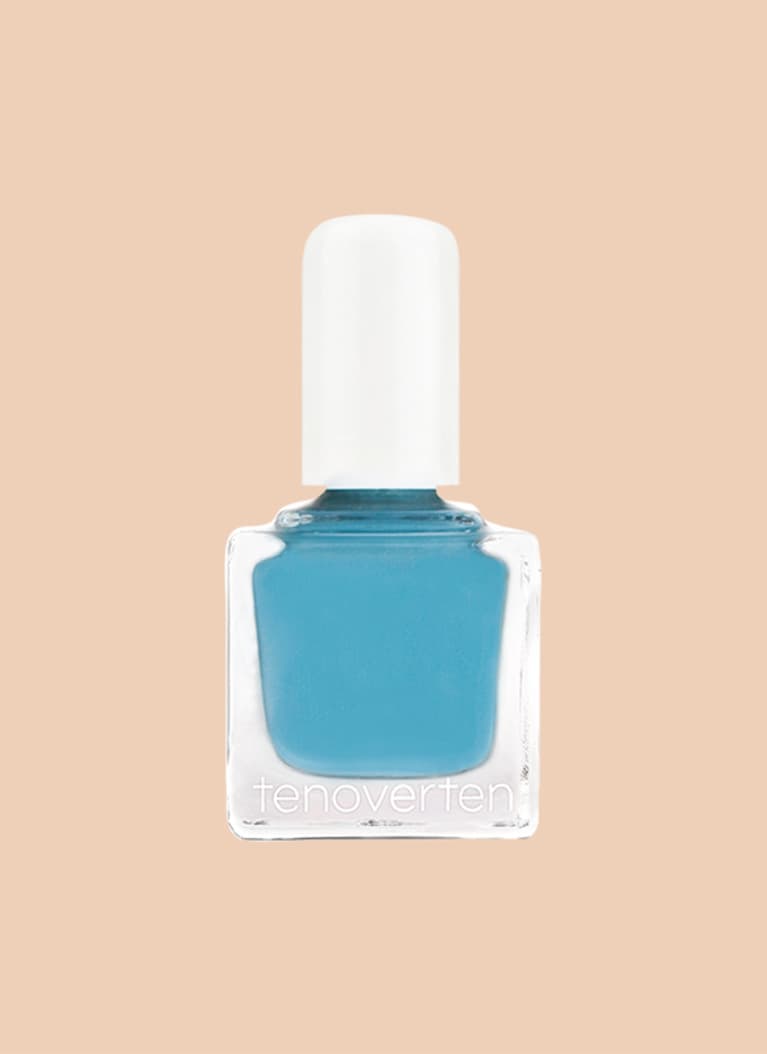 mbg creative x tenoverten
Côte in No. 52 Clementine Orange Cream
This 10-free brand is not only vegan and cruelty- and gluten-free, but it's also manufactured in the United States. A subdued orange is the spring 2019 update to a bright coral or neon—it's just as fresh, fruity, and wearable.
No. 52 Clementine Orange Cream, Côte, $18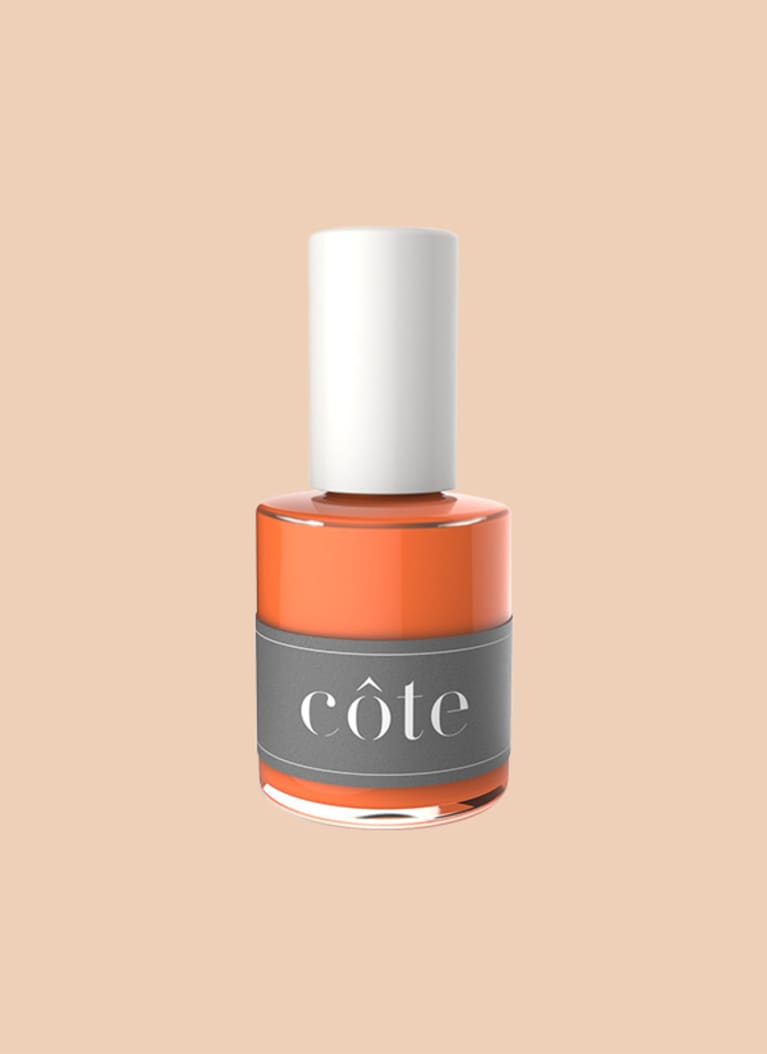 mbg creative x côte
Zoya in Birch
Perfectly described as a "greiged lavender" on Zoya's website, this hyacinth-hued polish speaks to a traditional spring palette as a pastel but is also part of the 2019 limited edition spring collection. It's five-free and often found in nail salons that stock conventional polishes, too, so keep an eye out even if your salon isn't "green"!
Birch, Zoya, $10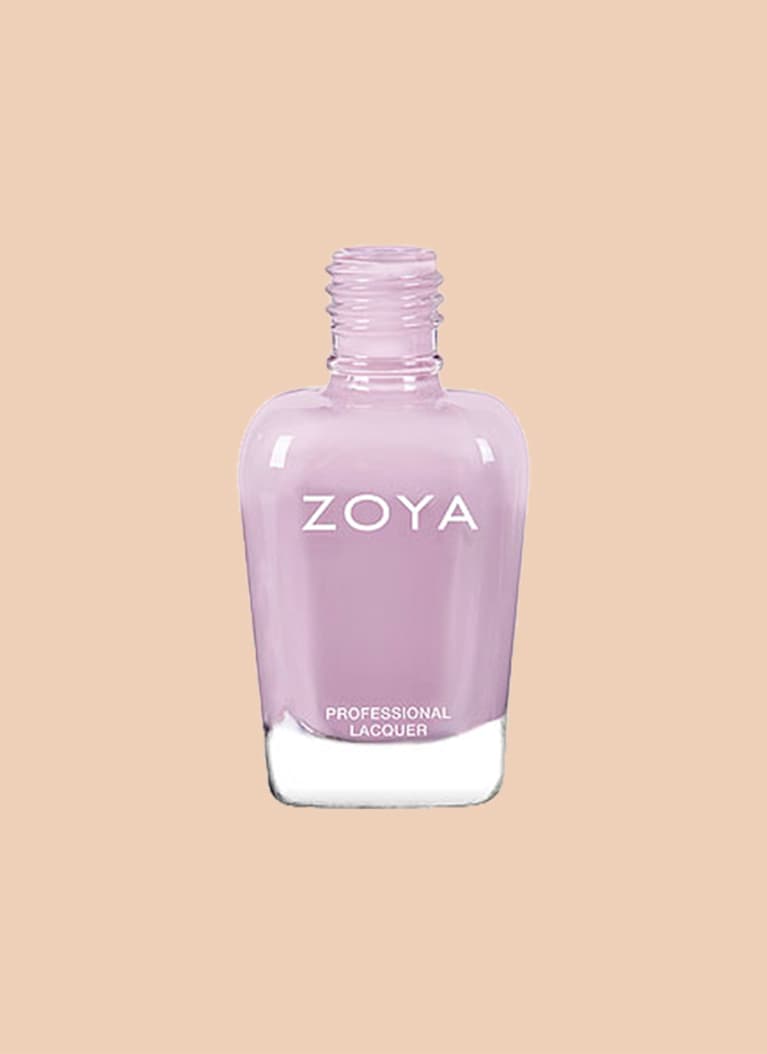 mbg creative x Zoya
Jin Soon in Tweety
Part of the spring 2019 collection, Tweety is a happy-go-lucky yellow inspired by celebrity manicurist Jin Soon's mother's colorful origami practice. Jin Soon was one of the first polish brands to start making formulas without known toxins, and they are working to make all colors 10-free, like this one.
Tweety, Jin Soon, $18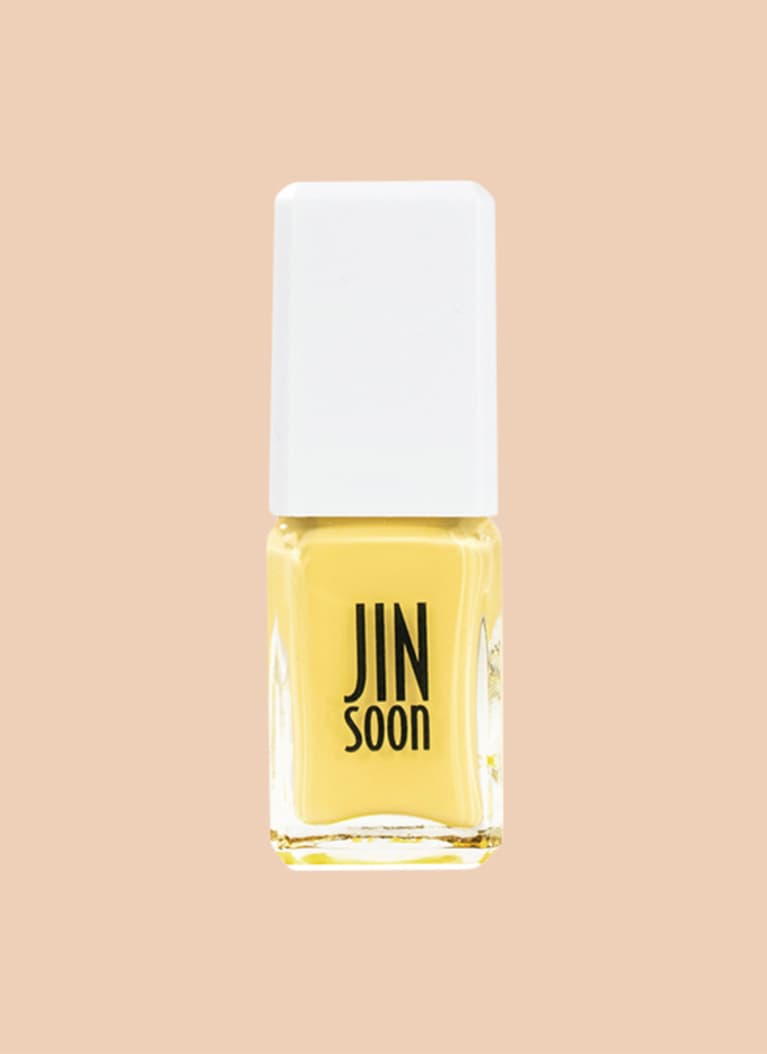 mbg creative x Jin Soon
Dear Sundays in No. 25
No. 25 is different from your standard dusty rose. It's vegan, cruelty-free, 10-free, and it's semi-matte, which adds an unexpected dimension, upleveling your "regular" manicure (or pedicure). In a sea of bold and different colors this spring, Dear Sundays' No. 25 is a safe bet that's trend-forward too.
No. 25, Dear Sundays, $18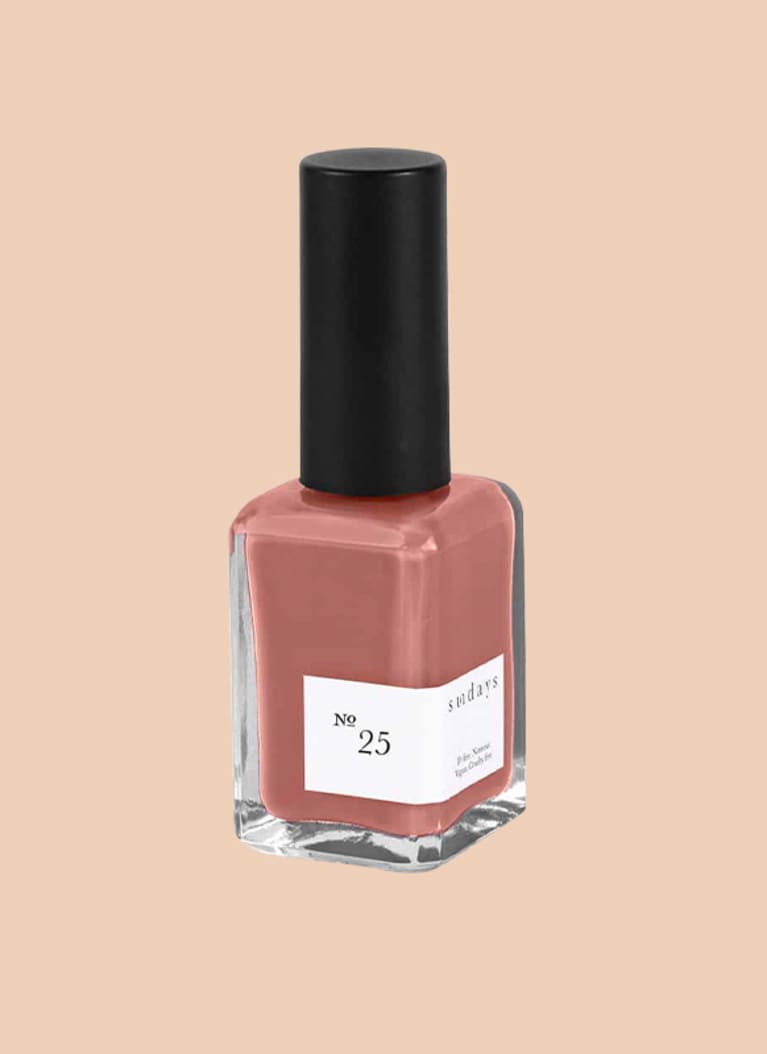 mbg creative x Sundays
Mischo Beauty in #NYFW
Perhaps the most unexpected spring color comes from Micho Beauty, a vegan, cruelty-free, 10-free range that goes delightfully outside the lines with bold hues like this navy blue. Whether you want to use it for an accent nail or go full-out, you can't go wrong—it's practically a neutral.
#NYFW, Mischo Beauty, $17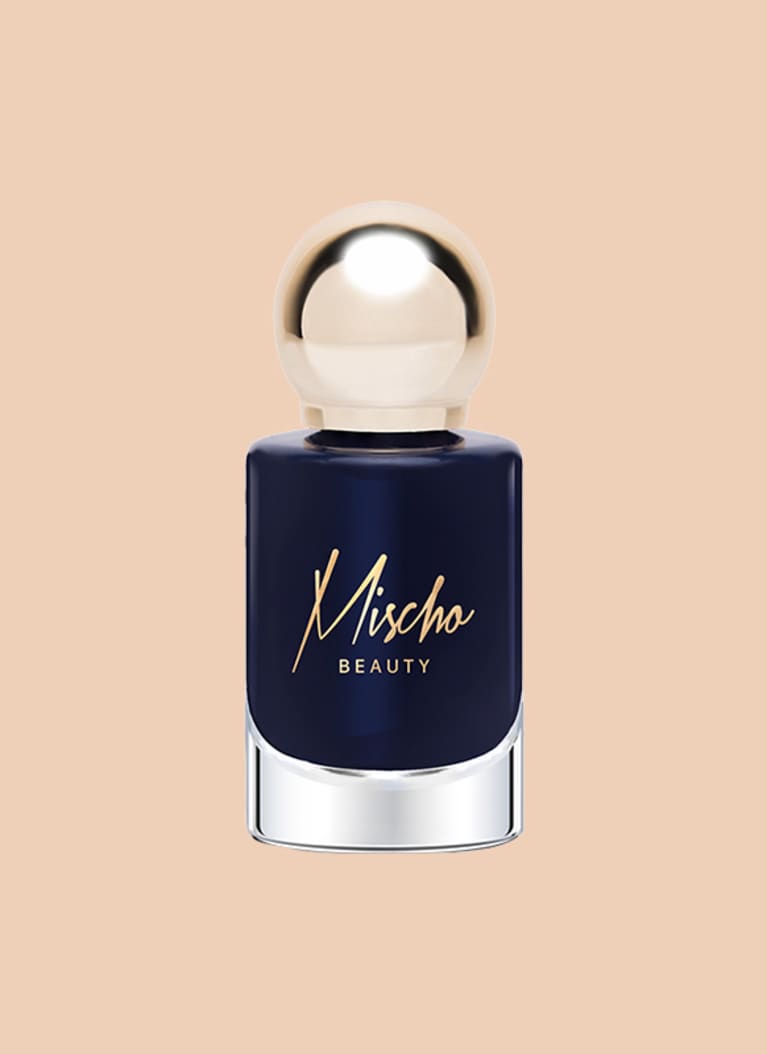 mbg creative x Mischo Beauty
Flora 1761 in Dogwood
An elegant and sophisticated neutral, Dogwood is like a warm, darker version of "greige." It's 8-free, vegan, cruelty-free, and manufactured right here in the U.S. If you're sick of burgundy or would like to opt out of spring's brights, Dogwood is your match.
Dogwood, Flora 1761, $16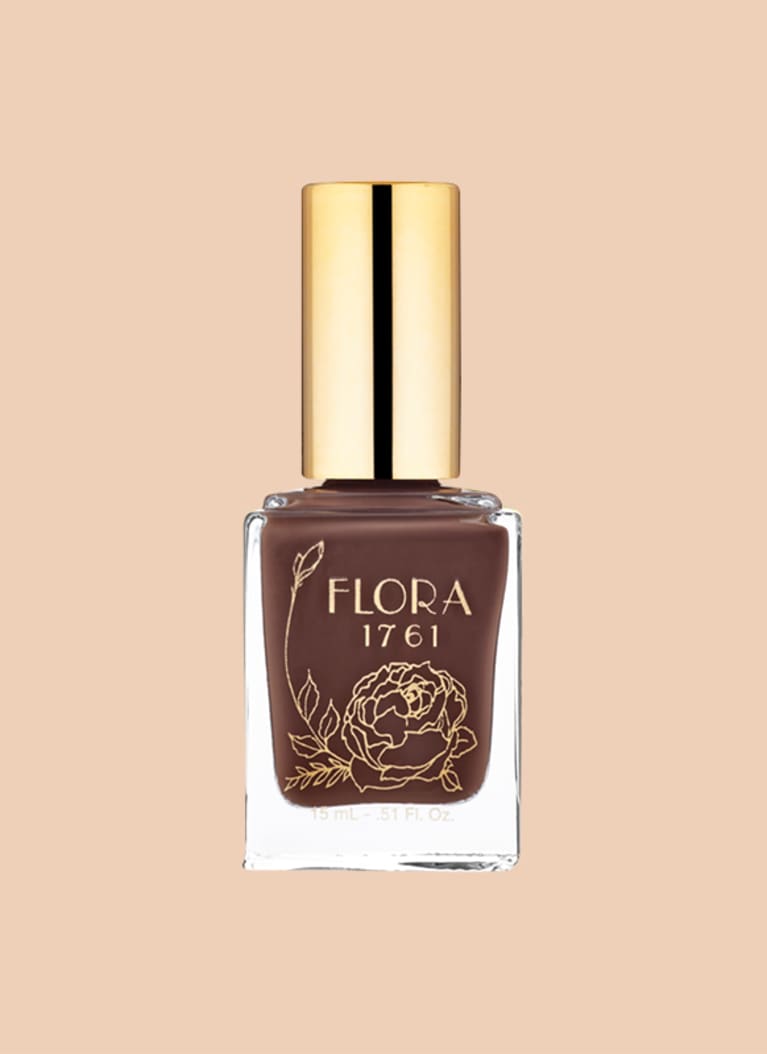 mbg creative x Flora 1761