The Best Spring Nail Polish Shades To Boost Your Mood Right Now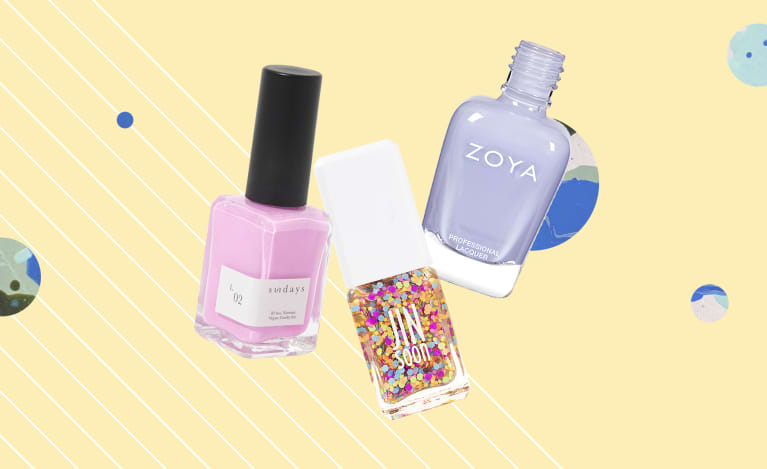 Spring is around the corner—if not in full swing where you live. And under normal circumstances, spring brings many simple joys, like fresh blooming flowers, fewer layers, brighter hues, and more outdoor time. That might look slightly different this year: For one, how many of us approach nature has changed dramatically as we are tucked away in our homes. And on a more serious note, the stress of the current situation likely has many of us feeling less than ideal. And that's just the reality of the situation.
But life moves forward, and we find ways to make life feel "normal" under the most unusual and unprecedented of circumstances. And if a change in color palette can do that for you, then by all means: Whip out the warm-weather brights and sunny pastels. Here, the happiest new shades—from our favorite clean polish brands—for a seasonal mood boost.
Olive&June 7-Free Nail Polish in JLR
This soft, creamy yellow is part of Olive&June's spring collection and can inspire feelings of basking in the sun even while indoors. Olive&June has fast become one of our favorite beauty brands around the mbg offices for their clean, safe formulas, handy manicure tools, long-lasting wear, and consistently trendy colors.
7-Free Nail Polish in JLR, Olive&June ($8)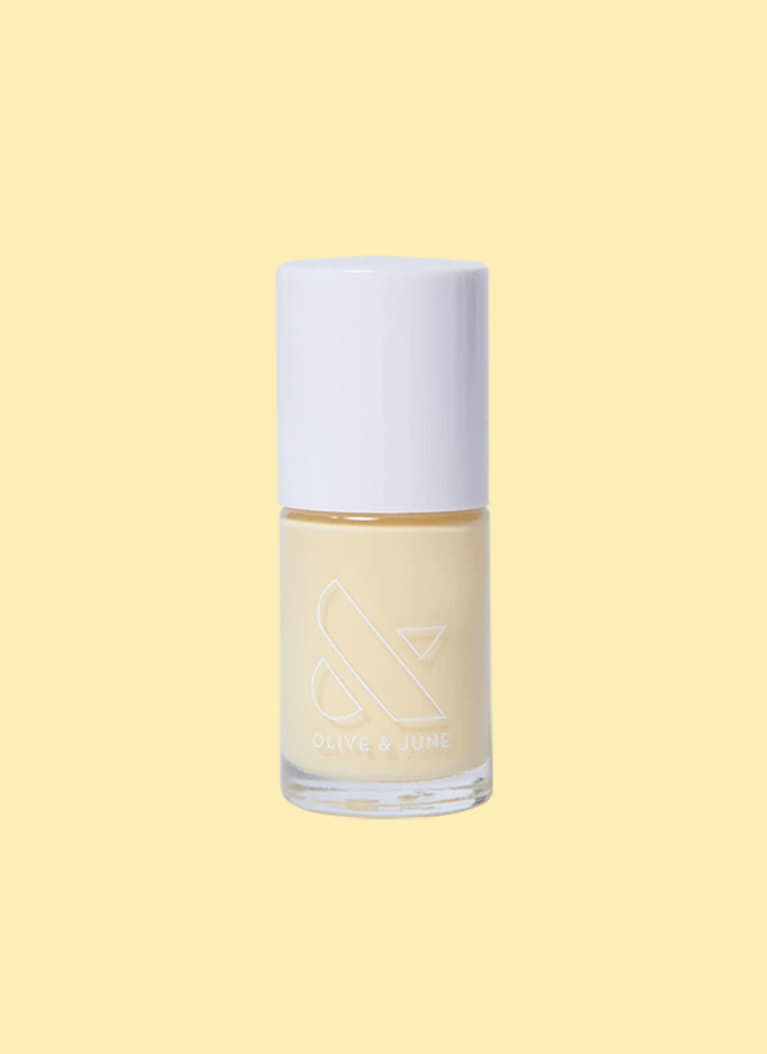 mindbodygreen
Sundays Nail Polish in L. 02
A thoroughly modern periwinkle: This shade balances somewhere between lilac and ultraviolet. If you are one to default to pink nails, take this one for a spin. It's daring, playful, and shockingly sophisticated. Also, take a peek at their website: You can book a virtual "mindful mani" in which a specialist will guide you through a relaxing manicure, teach you nail art, and show you proper tricks over Zoom.
Nail Polish in L. 02, Sundays ($18)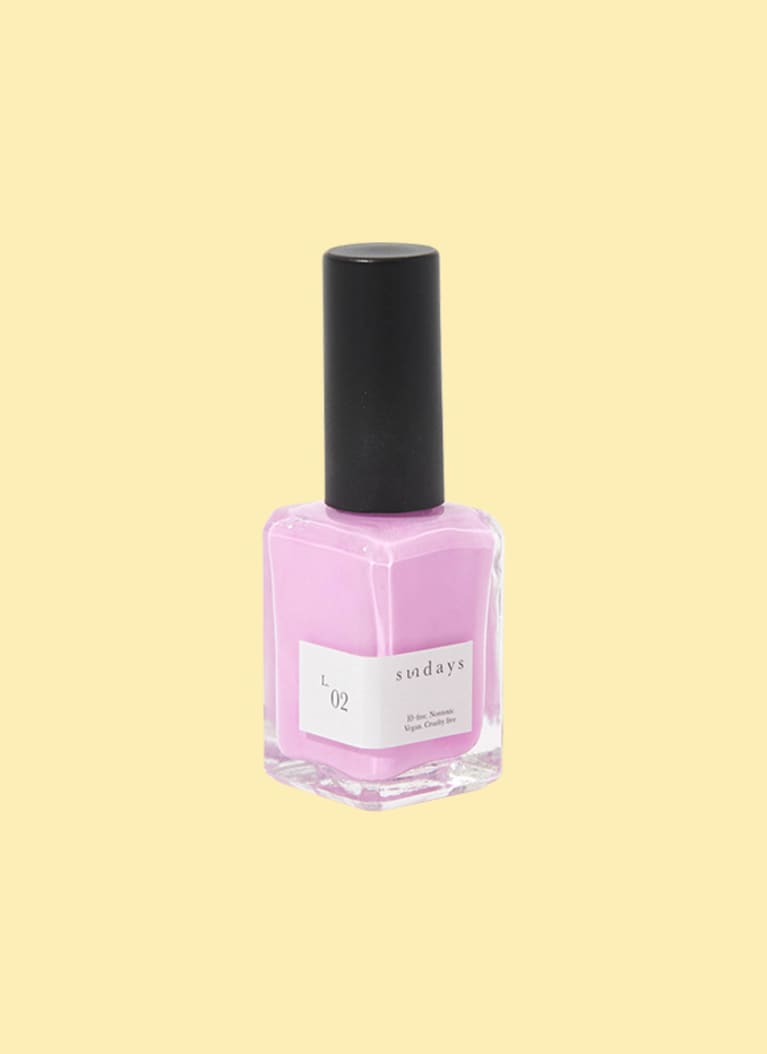 mindbodygreen
JinSoon Dotty Nail Polish
This is like confetti for your nails: The little colorful flakes are suspended in a clear (10-free) base, and when you paint them on, they give the appearance of colorful polka dots. Swipe it on over bare, manicured nails—or atop another fun color.
Dotty Nail Polish, JinSoon ($18)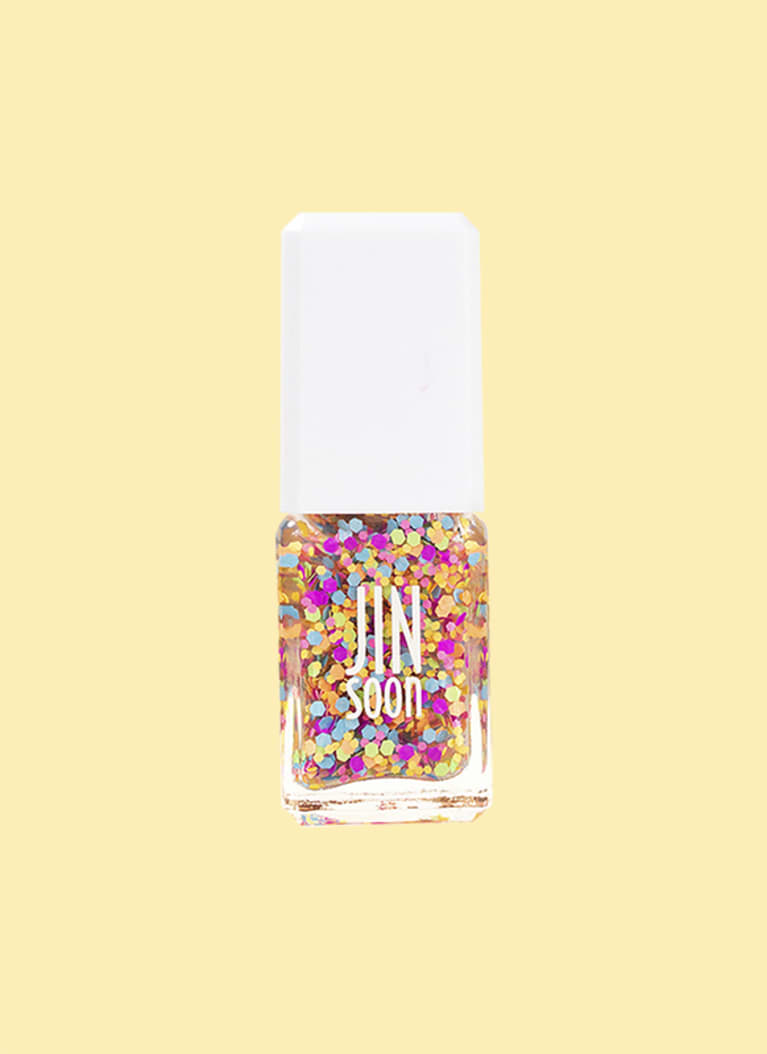 mindbodygreen
Zoya Nail Polish in Emerson
Perhaps you're longing for open blue skies at the moment? Well, a manicure is surely no match for the great outdoors, but this soft blue does bring an air of calm and ease.
Nail Polish in Emerson, Zoya ($10)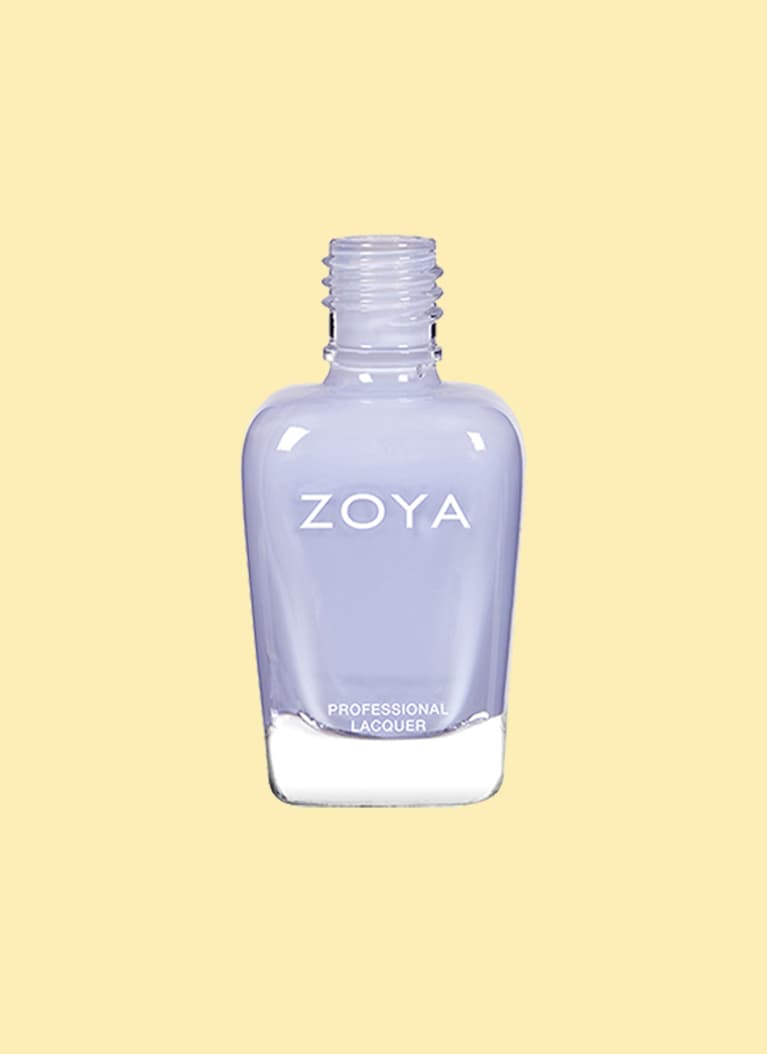 mindbodygreen
Nails Inc Nail Duo
This super-clean formula has a little party trick: It is activated to change colors with heat. It goes on pink or black and then will fade to white or a mauve-nude (respectively) with changes in temps. Dazzle your friends at your next zoom meeting.
Nail Duo, Nails Inc ($15)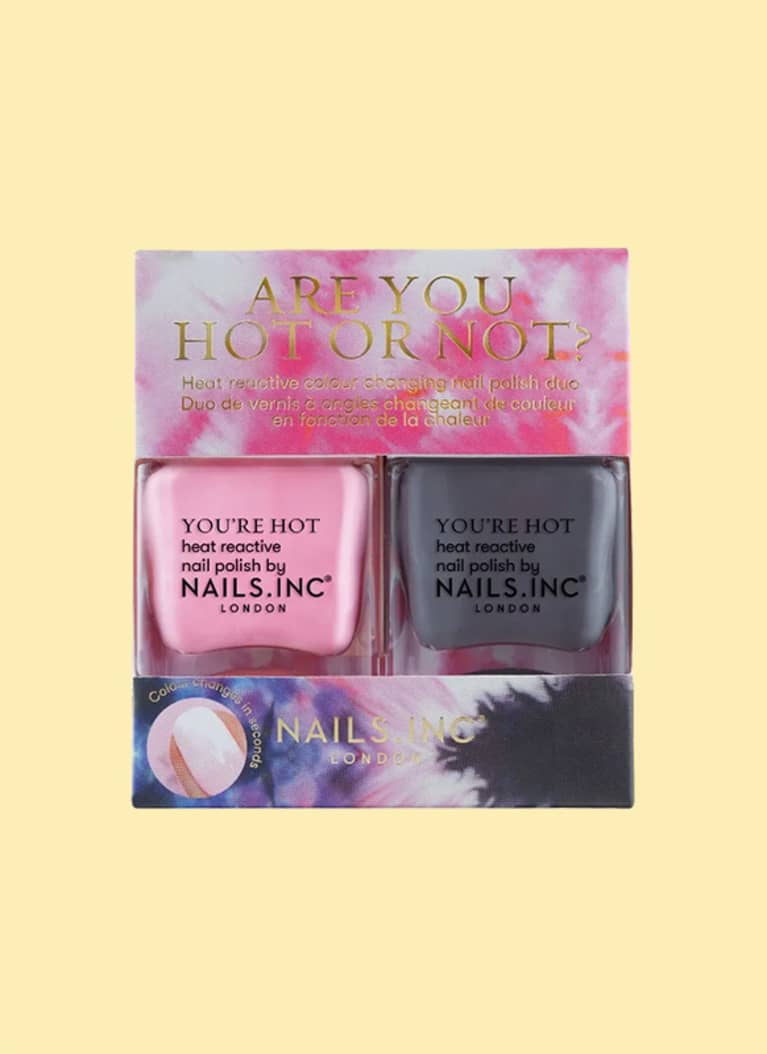 mindbodygreen