The Best New Clean Beauty Launches: March 2019 Edition
Contributing Wellness & Beauty Editor
By Lindsay Kellner
Contributing Wellness & Beauty Editor
Lindsay is a freelance writer and certified yoga instructor based in Brooklyn, NY. She holds a journalism and psychology degree from New York University. Kellner is the co-author of "The Spirit Almanac: A Modern Guide to Ancient Self Care," with mbg Sustainability Editor Emma Loewe.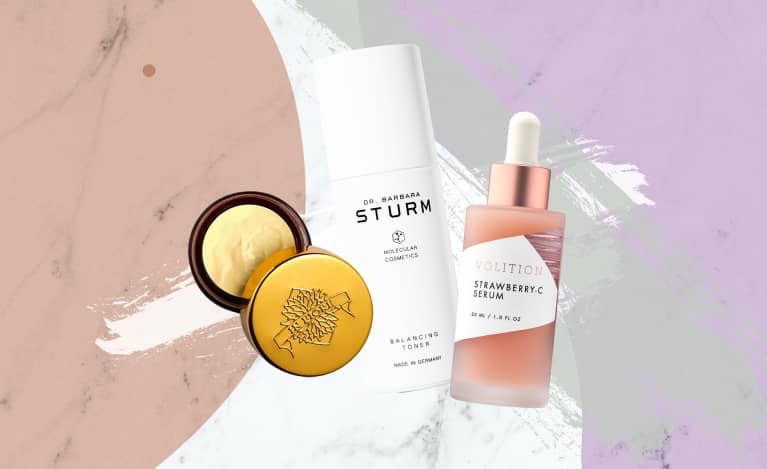 Our editors have independently chosen the products listed on this page. If you purchase something mentioned in this article, we may
earn a small commission
.
In the third installation of our monthly series (catch up on January and February for a full quarter's worth of natural beauty), March's newest launches are a call to embrace the spirit of spring itself—helping us to feel bright-eyed and nourishing our bushy tails. These are the best clean, green hair and skin products released last month.
DevaCurl High Shine Multi-Benefit Oil
If you were to look at shine-inducing products on top salon shelves, chances are most of them contain silicone. It's excellent at imparting a glossy shine in just one use, but over time silicone can build up in the hair, weighing it down and actually interfering with the natural oils that help hair stay healthy. DevaCurl's latest release does not contain silicone but does deliver high shine. Use it to define curls on wet or dry hair.
High Shine Multi-Benefit Oil, DevaCurl, $29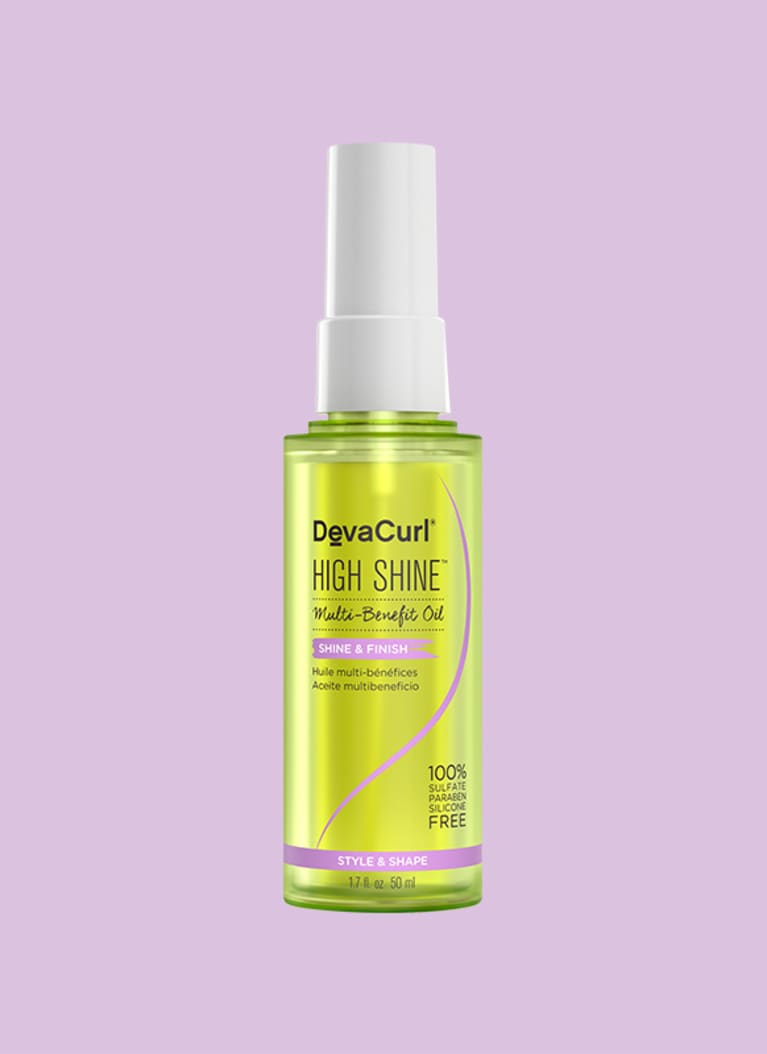 mbg creative x DevaCurl
Odacite Ba + S Eye Contour With Rollerball
Formulated with highly sensitive skin around the eyes in mind, this serum from Odacite utilizes oil from the baobab seed and tropical sarsaparilla, which is known for helping with skin issues like dermatitis, eczema, and psoriasis. Other active botanicals like palmarosa, neroli, and lavender smell delicious, yes, but also help keep inflammation and redness to a minimum. Bonus: The roller acts as a soothing, cooling mini-jade roller custom-made for your eyes.
Ba + S Eye Contour With Rollerball, Odacite, $48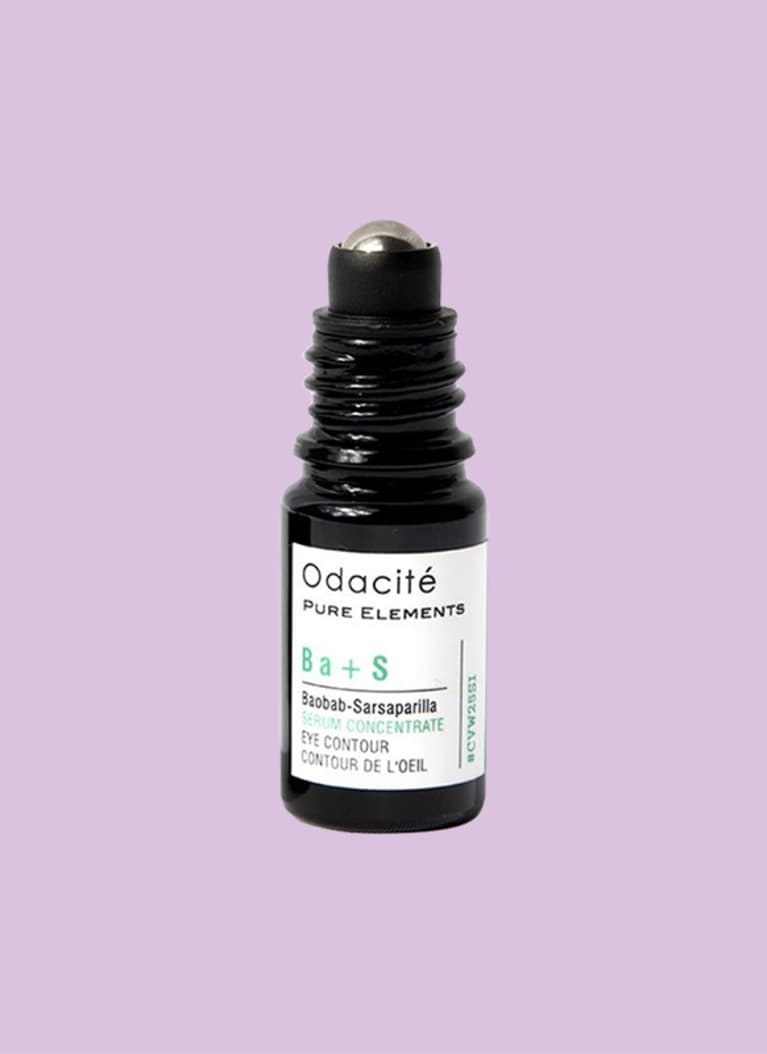 mbg creative x Odacite
Volition Strawberry-C Brightening Serum
Don't be turned off by "strawberry" in the name: The scent doesn't come anywhere close to fruity. (In fact, it's reminiscent of cucumber and linden flowers, but it's subtle!) This serum contains radish root ferment, which helps to whisk away dead skin cells, further enhancing the brightening effects of strawberry-derived vitamin C.
Strawberry-C Brightening Serum, Volition, $42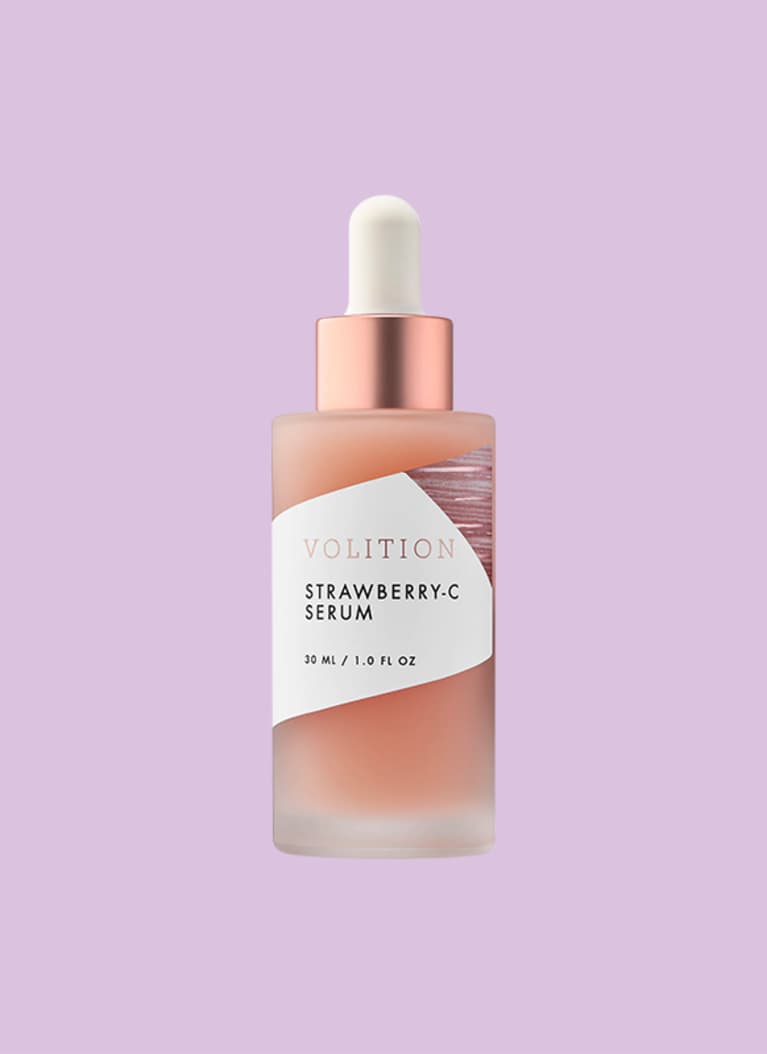 mbg creative x Volition Beauty
Non Gender Specific The Everything Cleanser
Winner of mbg's 2018 gender-neutral beauty award for its cult-favorite serum, Non Gender Specific has released another much-anticipated product. Like the serum, the everything cleanser was designed to address a wide range of skin concerns: hyperpigmentation, pore size, texture, breakouts, and dryness. Calming, anti-inflammatory ingredients like kelp, spirulina, and turmeric help to keep redness at bay while active lemon, tea tree oil, and green tea extract help to brighten the skin.
The Everything Cleanser, Non Gender Specific, $36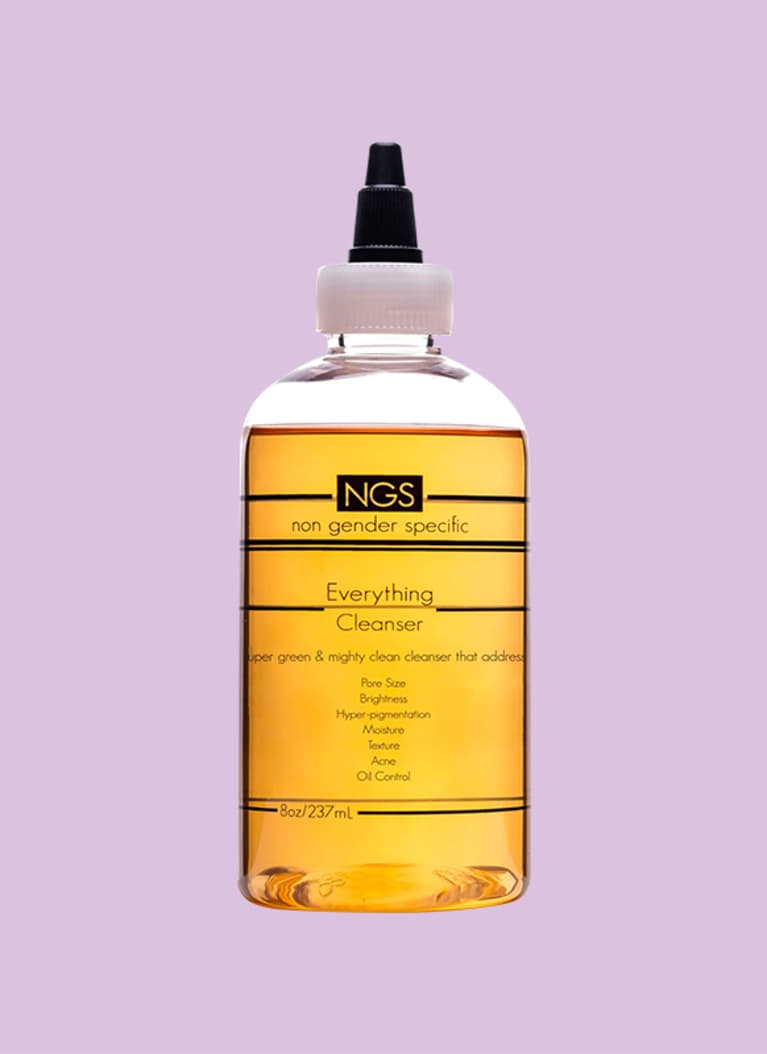 mbg creative x Non Gender Specific
Dr. Sturm Balancing Toner
This pH-regulating toner is meant to use directly after cleansing and has been designed to detoxify and restore the skin to a clean, natural state. It even counteracts the effects of hard water on the skin—G-beauty (German beauty) at its finest! Loaded with gentle, hydrating hyaluronic acid and vitamin B, it moisturizes the skin while removing buildup, excess sebum, and pollution particles, prepping the face and neck for the rest of your routine.
Balancing Toner, Dr. Sturm, $75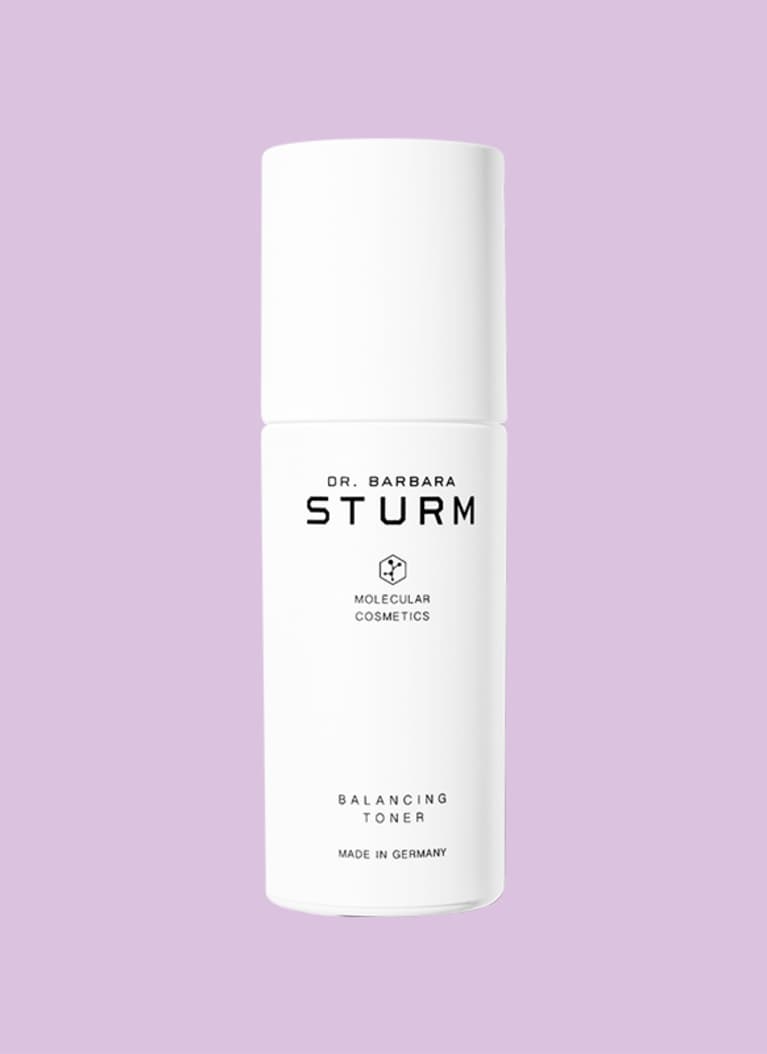 mbg creative x Dr. Sturm
In Fiore Vis Clair Suprême Firming Eye Complex
With In Fiore skin care, the bioavailability of the ingredients is always considered. Microalgae work together with carotenoids, raw forms of vitamin A, and oils to deliver concentrated hydration and brightening to the thin skin around the eye. The formula is thick—a little goes a very long way—and it's also protective and as such is ideal for tired, compromised, and sensitive skin types.
Vis Clair Suprême Firming Eye Complex, In Fiore, $185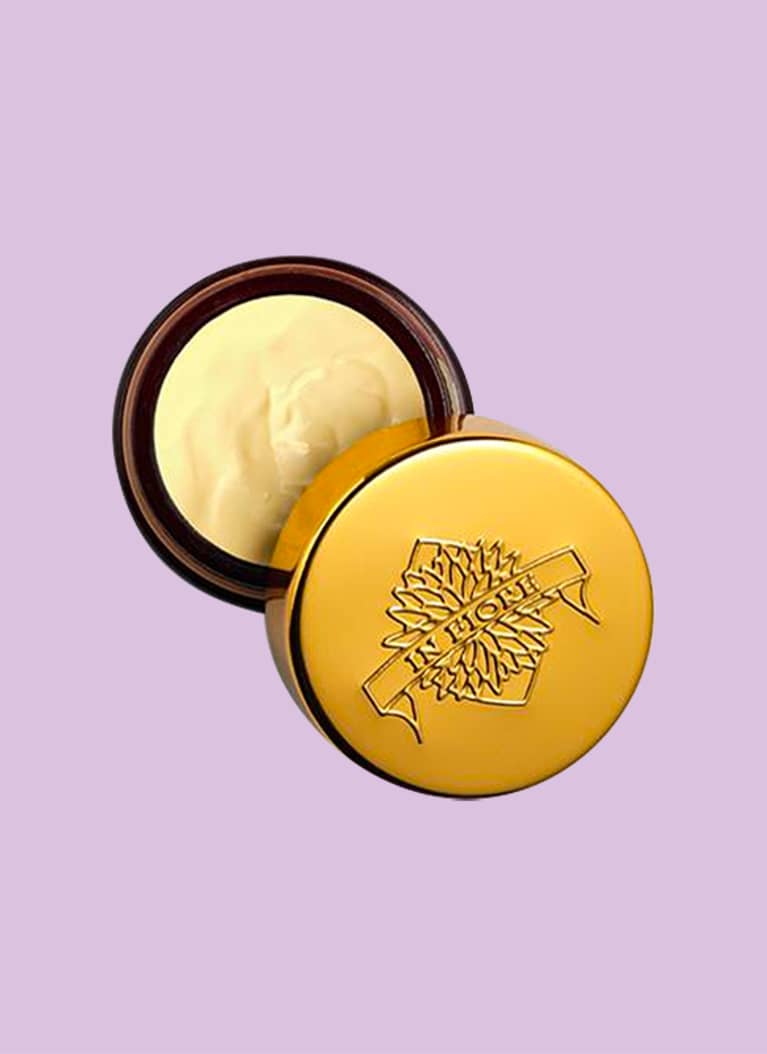 mbg creative x In Fiore
Tata Harper Hydrating Floral Mask
Known in the natural beauty world for her super-effective and all natural masks, Tata Harper has done it again. The new hydrating floral mask is made with different sizes of hyaluronic acid—not an acid at all but a naturally occurring ingredient found in healthy-looking skin—in order to ensure it reaches different layers of the skin. Thirteen gentle active flower botanicals work to calm and soothe the skin as well, making this perfect for dry climates and dehydrated skin.
Hydrating Floral Mask, Tata Harper, $95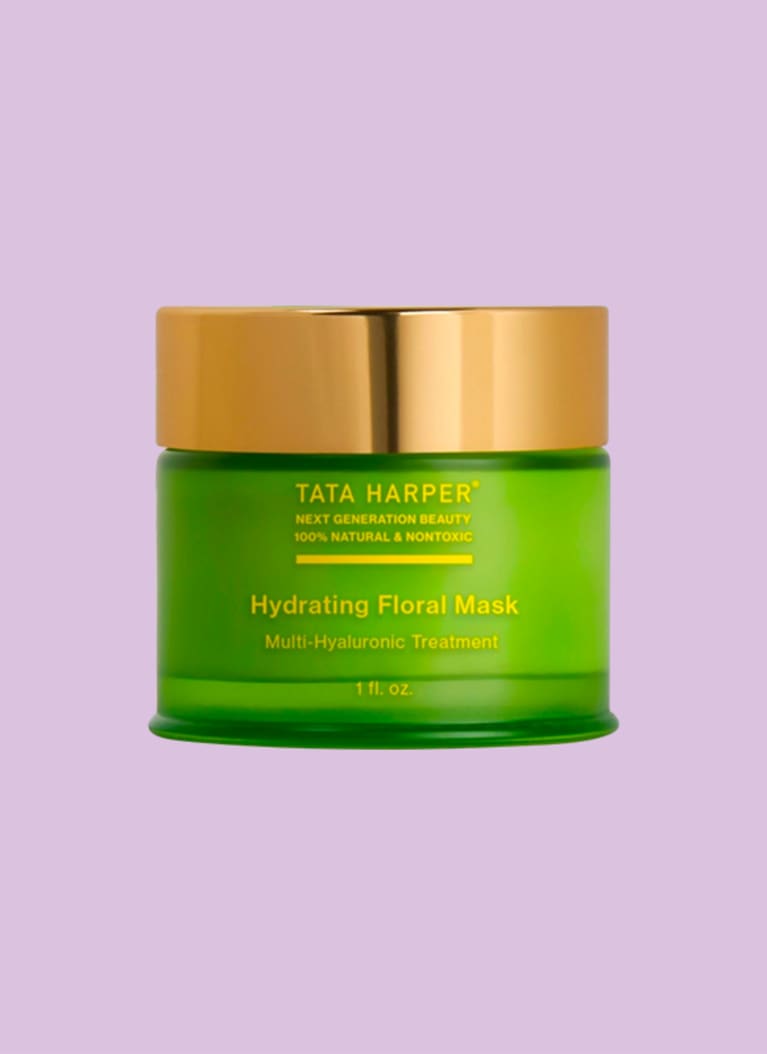 mbg creative x Tata Harper
John Masters Organics Repair Hair Mask For Damaged Hair with Honey & Hibiscus
In keeping with our quest for silicone-free hair products, this all-natural mask from John Masters Organics is a feast for the senses. The smell itself is enough reason to indulge in a hair mask, but unexpected and uncommon ingredients like hibiscus, bacuri butter, and mongogo oil hydrate dry strands. It's perfect for color-treated hair and for battling frizz…and you can find the brand at Whole Foods Market!
Repair Hair Mask for Damaged Hair With Honey & Hibiscus, John Masters Organics, $39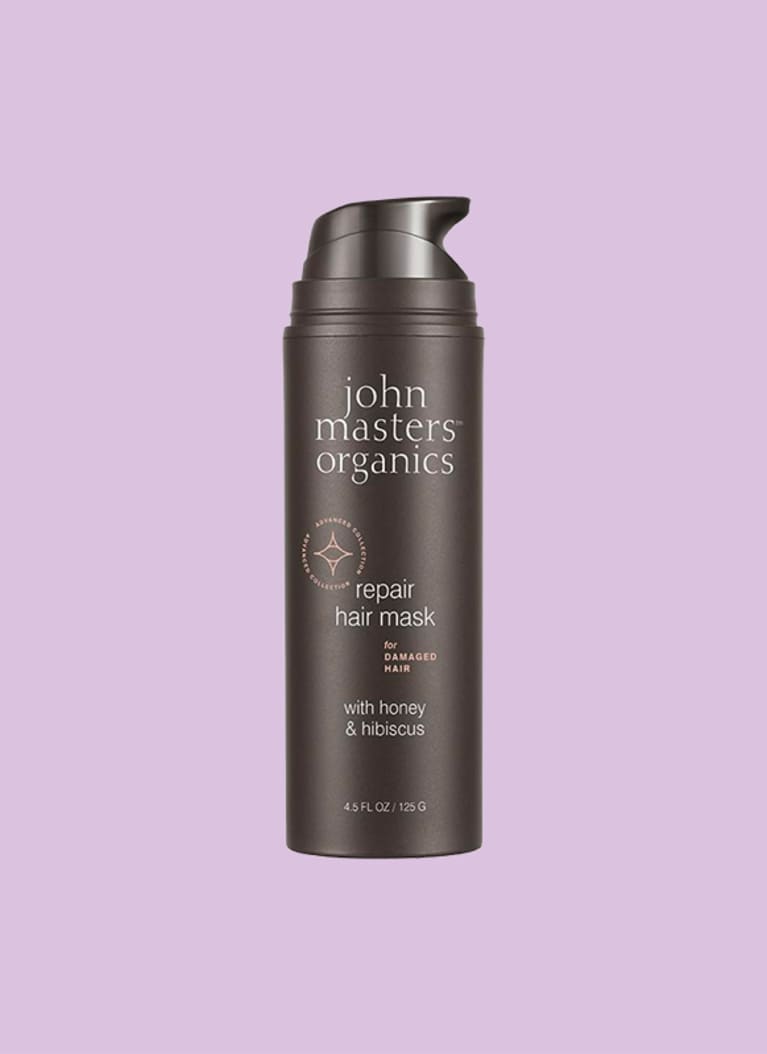 mbg creative x John Masters Organics