10 Nontoxic Remedies For Chapped Winter Lips
Our editors have independently chosen the products listed on this page. If you purchase something mentioned in this article, we may
earn a small commission
.
It's like clockwork—at the same time every year, many of us who live in seasonal climes have to whip out the trusty drugstore lip balm and apply diligently until the warmer months return. This year, though, it's going to be different. Nontoxic beauty brands have taken lip care so seriously, there's been an explosion of products, sets, masks, and serums designed to prevent and nourish chapped smackers. Whether you want to stick to applying a nourishing lip balm or need to exfoliate and moisturize, there's a better-for-you option for everybody.
Kari Gran Lip Whip Perfector, Buff + Mask
Kari Gran is famous for her natural Lip Whip products, and this exfoliator/mask hybrid is no exception. Natural exfoliants sugar and chamomile powder are infused into a base of beeswax, castor, jojoba, and avocado oil, vitamin E, and a few drops of peppermint oil for a simple but luxurious treatment. Use it to remove heavy-duty lip color, to exfoliate and prep the lips for a beautiful bold lip, or as a treatment and hydrating mask.
Lip Whip Perfector, Buff + Mask, Kari Gran, $18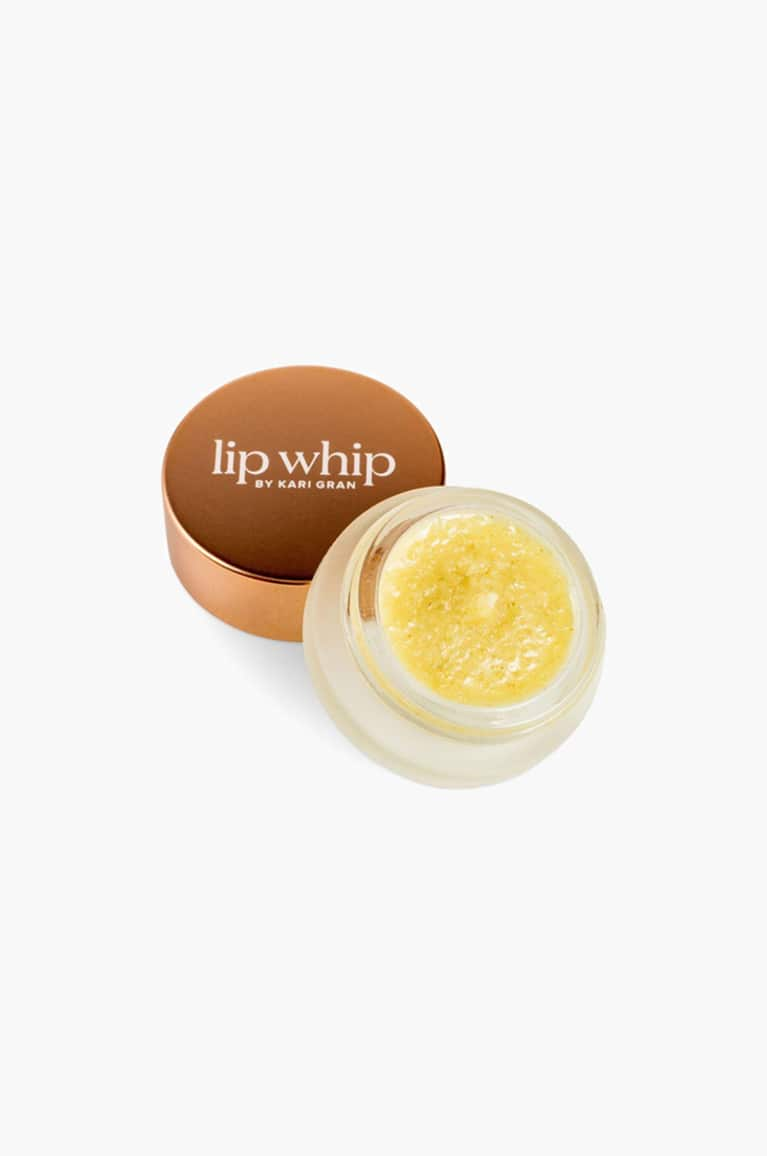 BYBI Beauty Lip Kit, Plumper + Buffer Duo
If you're looking for a little va-va-voom in your lip treatment, the BYBI Lip Kit may be the one for you. It's a two-part system, an exfoliator to remove dead skin and a moisturizer to nourish what's underneath. The buffer is made with strawberry and cinnamon—strawberry elements have been shown to help improve the skin's barrier function, and cinnamon has shown anti-inflammatory properties and is known for revving up circulation to the area. The gloss is a medley of oils that fuse to create the natural version of high shine for a "just bitten" look. Bonus: The entire BYBI line is completely vegan, and the packaging is made from sugarcane, not plastic.
Lip Kit Plumper + Buffer Duo, BYBI Beauty, $22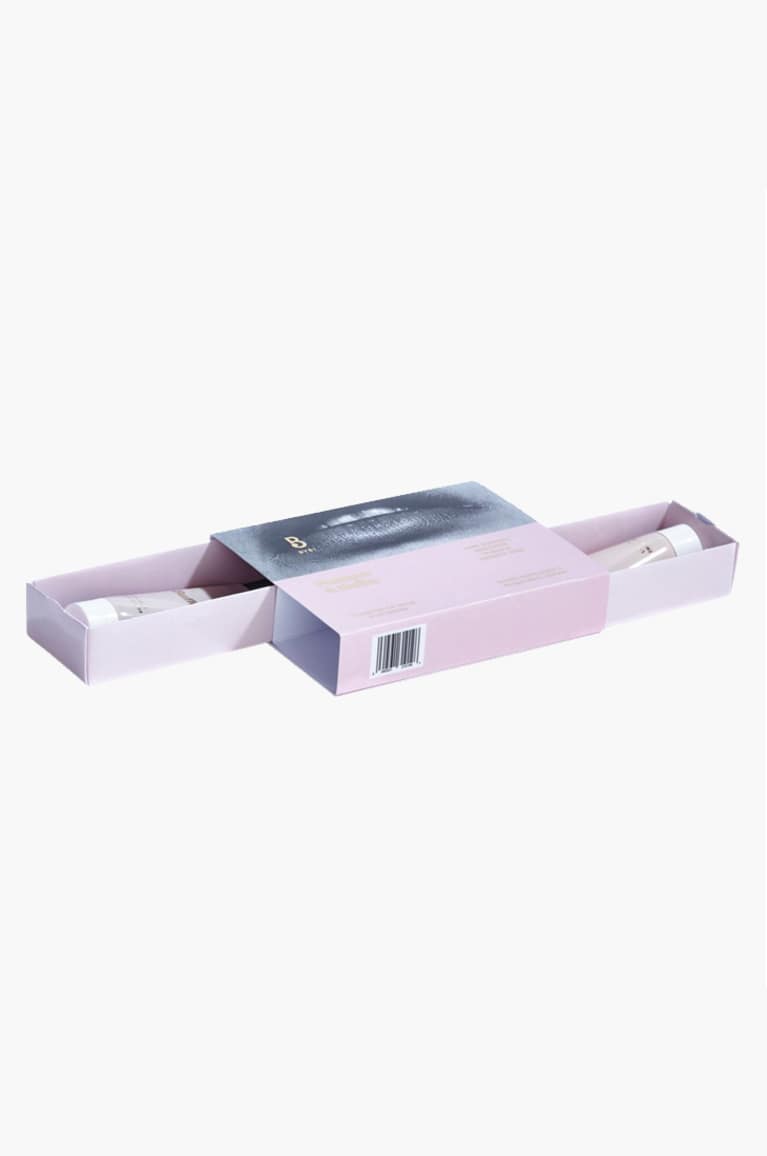 HENNÉ Organics Lip Serum
Lightly berry scented and delightfully easy to apply, Henne Organics has done it again. It's a natural and eco-friendly brand that focuses entirely on lip products, and their lip exfoliants and lip tints have earned a cult following in the natural beauty world. The new lip serum wears like a beautiful blend of oils, looking glossy at first but absorbing into a matte lip without losing the three-dimensionality of the shine. Made with rosehip oil and "rare arctic" berry seed oils, it's nourishing without being too thick. The 24-karat-plated rollerball admittedly sounds extra, but it's a welcome, cooling treat to chapped lips.
Lip Serum, HENNÉ Organics, $45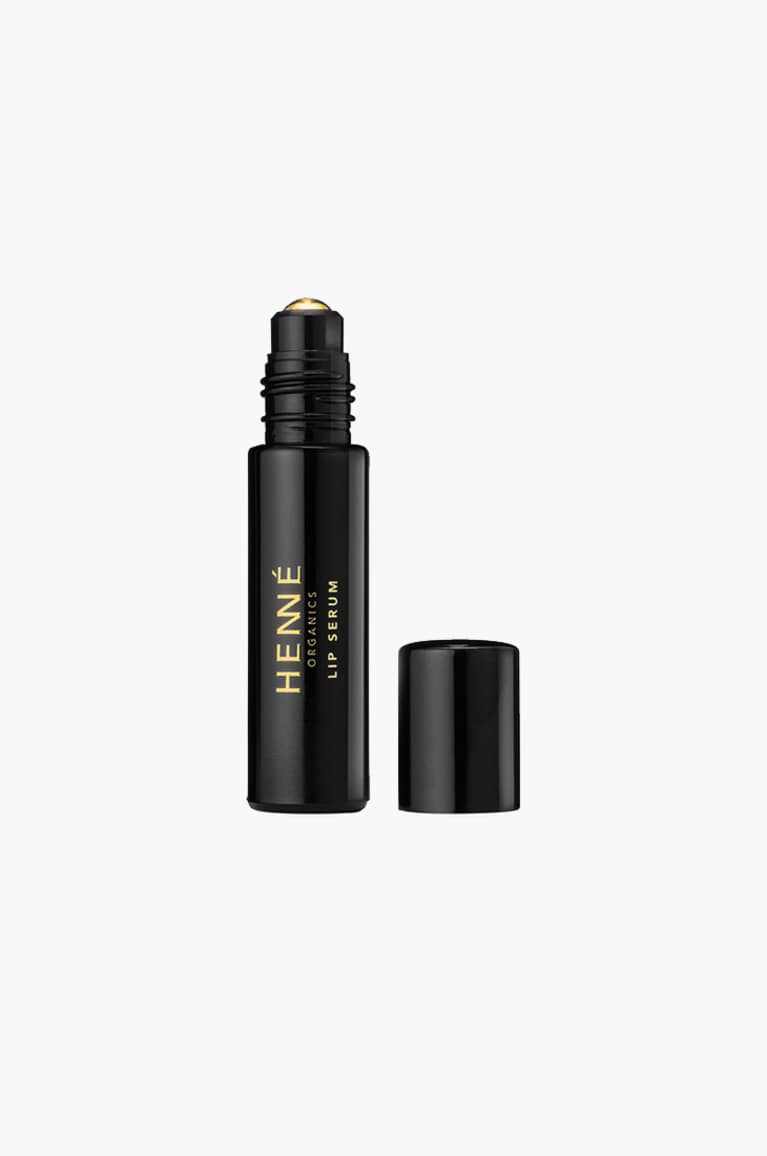 KNC Beauty All-Natural Collagen-Infused Lip Mask
Perfect for post-travel lips, this sheet mask contains hyaluronic acid and collagen, two important ingredients that help substantiate cellular building blocks in the skin. Made without fragrance, parabens, or mineral oils, the sheet mask has only seven ingredients: deionized water, glycerin, collagen, prunus creases (bitter cherry) extract, hyaluronic acid, rose flower oil, and vitamin E. It's best used after exfoliating your lips. Pro tip: If you don't have an exfoliant handy, use your toothbrush and some water in a gentle back-and-forth movement to remove the dead skin around your lips.
All-Natural Collagen-Infused Lip Mask, KNC Beauty, $25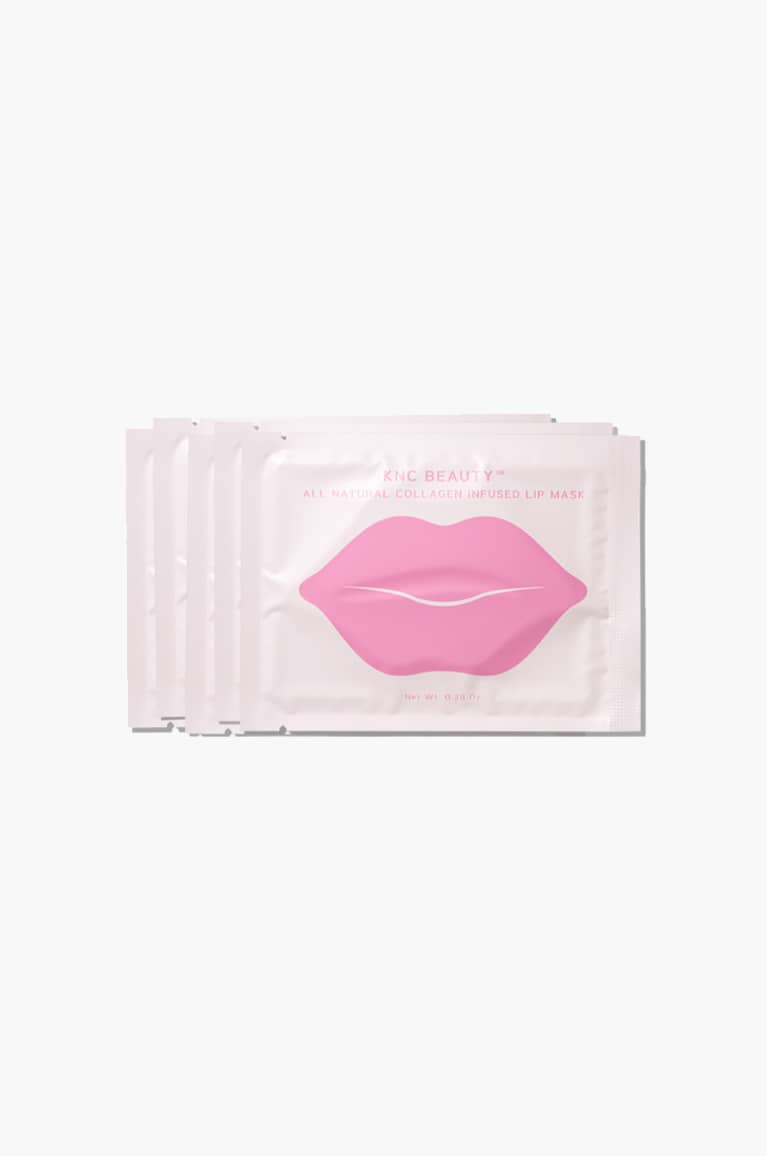 Physician's Formula Organic Wear Lip Treatment Duo
Physician's Formula has made a name for itself by creating affordable hypoallergenic products, and this lip treatment kit takes it one step further—it's made with some (not all) organic ingredients. Organic raw sugar and rosehip oil fuse to create a powerful hydrating and exfoliating treatment that has a delightfully subtle floral aroma. The second piece of the duo is the moisturizing stick made with a blend of organic plant-based oils. It's best after a thorough exfoliation but also shines as an overnight moisture treatment.
Organic Wear Lip Treatment Duo, Physician's Formula, $13
Burt's Bees Overnight Intensive Lip Treatment
Famous for its ubiquitous lip balm, Burt's Bees has released an overnight lip treatment containing ceramides, waxy lipids that play an important role in the skin's barrier function. The texture isn't too emollient, and the balm has a fresh, minty aroma without the flavor. Use it overnight as directed or as a quick lip mask before getting ready to put on a bold lip or during a self-care session.
Overnight Intensive Lip Treatment, Burt's Bees, $9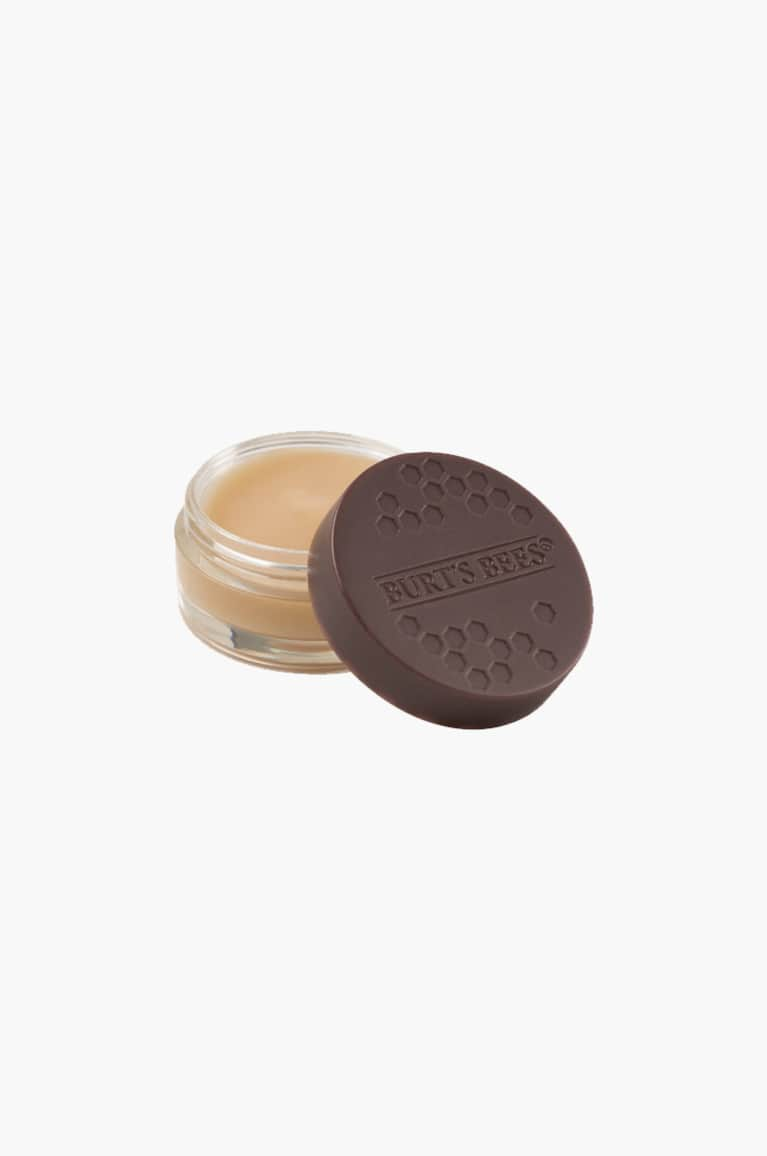 Odacite Aventurine Kiss Lip Serum
This lip serum has become my personal go-to. It's small, portable, and contains an aventurine crystal, which is said to bring good luck. It's branded as containing vitamin C and CoQ10, but the blend of oils is sophisticated and intricate. After applying, the lips really do "plump," and if you have sensitive skin, you may feel a little prickle effect thanks to capsicum and mint. It's meant to address vertical lines around the lips for better lipstick wear, but we love using it on its own—it brings out the lips' natural color beautifully.
Aventurine Kiss Lip Serum, Odacite, $44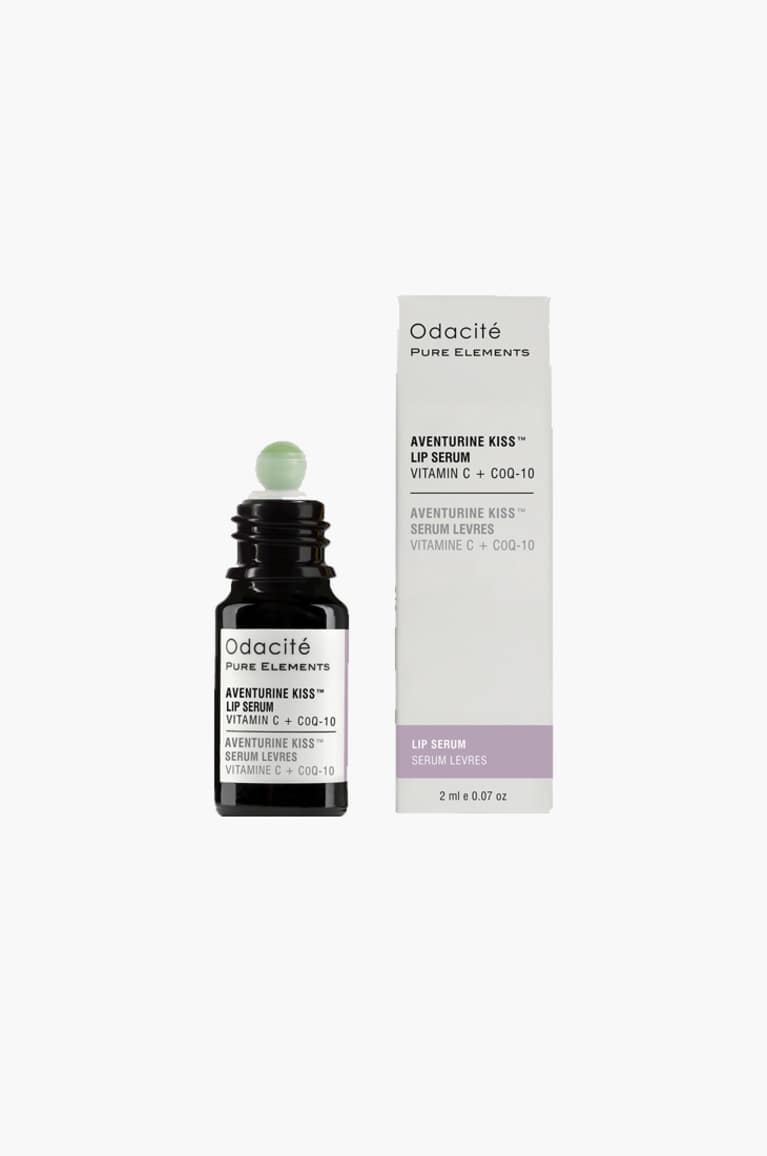 Aesop Rosehip Seed Lip Cream
Formulated without silicone or parabens (two ingredients that are often found in lip balms and protectants), Aesop's blend of rosehip, ylang-ylang, and vitamin E moisturizes and soothes chapped lips. Known for the scent and efficacy of their skin care products, the lip cream doesn't disappoint: a subtle earthy scent accented with orange, lavender, and ylang-ylang is as much a delight to the nose as it is to the lips.
Rosehip Seed Lip Cream, Aesop, $15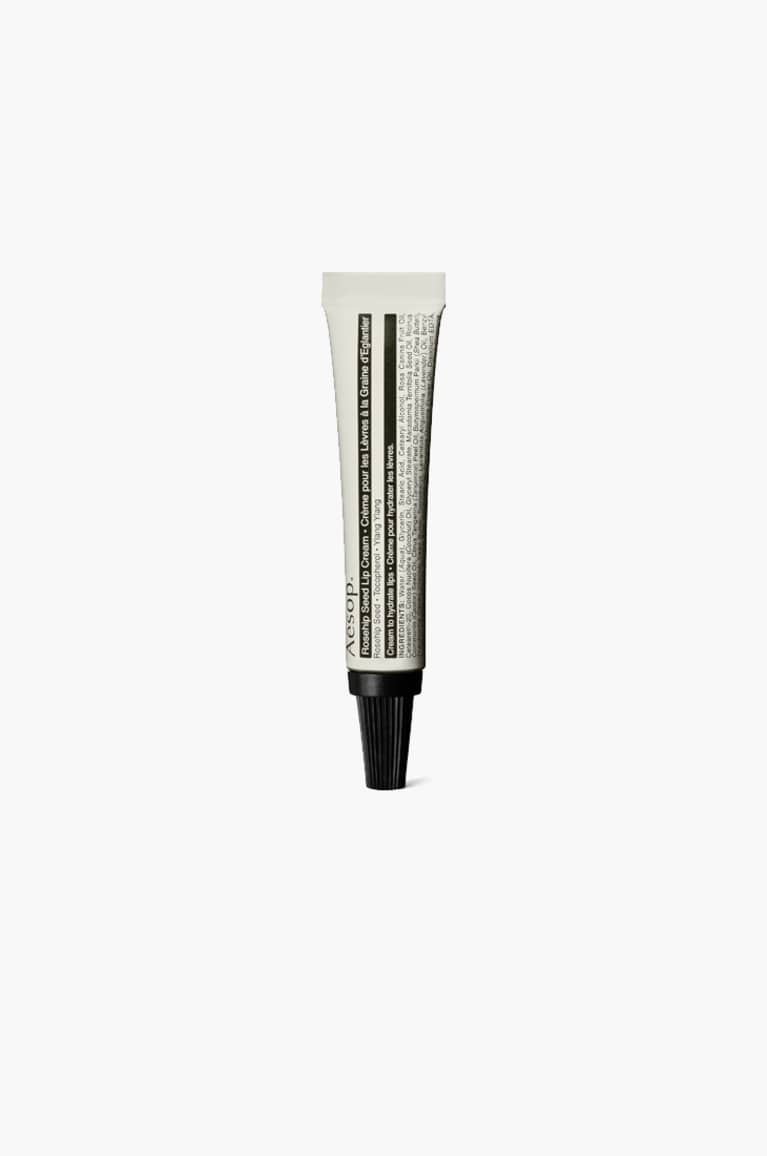 Cannuka CBD Hydrating Lip Balm
If you want a natural swap for your drugstore lip balm, this one packs a one-two punch. If the $9 price tag makes you pause, we get it. But Cannuka isn't a typical lip balm. It contains healing Manuka honey and CBD oil, both of which have been shown to have anti-inflammatory properties, which may be beneficial to skin. It's safe for even the most sensitive skin (and no, the CBD is not a psychoactive; you will not feel "high") and also contains rosehip oil and coconut oil, both of which help to nourish and protect the skin's barrier respectively.
CBD Hydrating Lip Balm, Cannuka, $9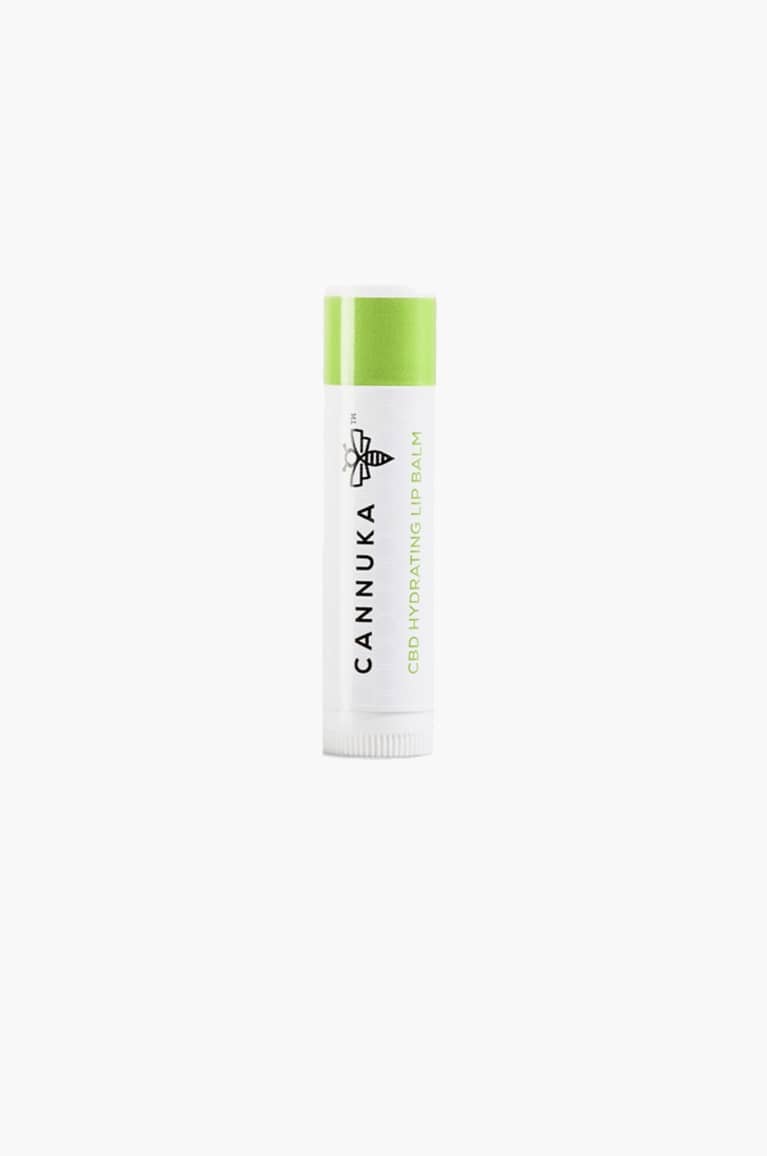 Cocovit Mint Lip Polish
One of our favorite things is to keep this lip polish in the shower—use it as soon as you hop in, let it sit, and then wash it off with everything else. The contrast of a warm shower with a cool breeze of minty freshness feels amazing. With coconut oil, shea butter, beeswax, vitamin E, sugarcane, and a blend of essential oils, it's an exfoliant and lip conditioner all in one. In the cooler months we like to follow with a serum like HENNÉ or Odacite's Aventurine Kiss, but you can go au naturel too.
Mint Lip Polish, Cocovit, $16