The 5 Best Gender-Neutral Beauty Buys Of 2018
Contributing Wellness & Beauty Editor
By Lindsay Kellner
Contributing Wellness & Beauty Editor
Lindsay is a freelance writer and certified yoga instructor based in Brooklyn, NY. She holds a journalism and psychology degree from New York University. Kellner is the co-author of "The Spirit Almanac: A Modern Guide to Ancient Self Care," with mbg Sustainability Editor Emma Loewe.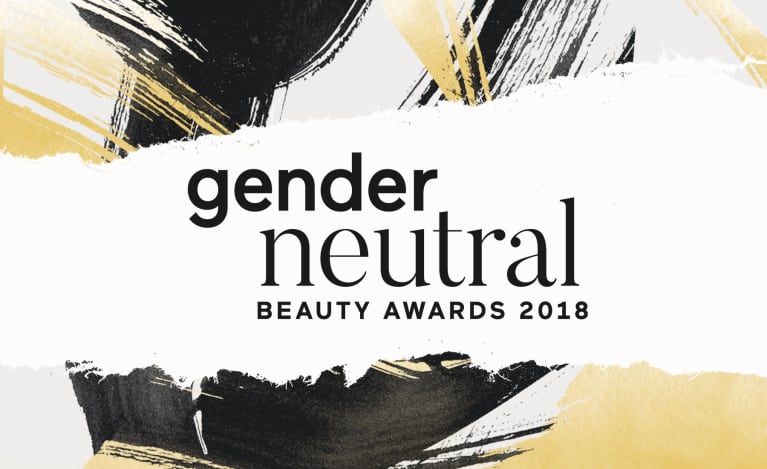 Welcome to mbg's 2018 Beauty Awards! For more of our favorite products of the year, check out the rest of the awards here.
While technically all personal care products can be used by anyone, it's safe to say that most are globally marketed toward women (femme cisgender women, specifically) through language, scent, and design. The newest guard of naturals is not only marketed in a more gender-neutral way, but the sustainable, natural ingredients these products use ensure that wellness-minded people of all genders can feel good about the products they're using.
Non-Gender-Specific The Everything Serum
You'll be hard-pressed to find a bottle of Non-Gender-Specific Everything Serum these days—the brand reportedly sold 5,000 bottles in 48 hours earlier this year, and, at the time of writing, there is a four- to six-week wait list on its website. Viscous and blood-orange-hued, the product is indeed a water-based serum that smells like citrus and delivers on its promise of absorbing quickly without residue, and it imparts an even-toned, hydrated glow. NGS isn't only about making a statement around gender, it wants to simplify personal care, addressing several steps with one product for everybody.
The Everything Serum, Non-Gender-Specific, $65
VENN Concentrated Revitalizing Lifting Mask
Unlike NGS, VENN falls squarely in the K-beauty camp, a world where routines including 10 steps or more are the norm. Venn's concentrated revitalizing lifting mask is one for the moisture fiends and is a treatment that's gentle enough for sensitive skin. Our beauty editor uses it for her no-fail glow: Exfoliate your skin in the evening and apply this mask for a fresh, hydrated face.
Concentrated Revitalizing Lifting Mask, VENN, $53
Alex Carro Exfoliating Powder
The best thing about exfoliating powders is that they can be mixed into a gentle cleanser with water or mixed in with serum for a brightening mask treatment. This one is a light white and pink color containing tapioca starch, walnut shell powder, coconut shell powder, and a blend of calming essential oils. Bonus: Powder products typically need fewer preservatives, so they're free of fillers and additives typically found in other exfoliating products.
Exfoliating Powder, Alex Carro, $56
Peet Rivko Gentle Cleanser
Peet Rivko wants to make products for every person, everywhere. Formulated for even the most sensitive skin types, the beautifully packaged, totally unisex products preclude ingredients often found in natural products, like nut oils, floral extracts, limonene, and essential oils, that have been shown to irritate people with sensitive skin.
Gentle Cleanser, Peet Rivko, $30
Alder New York Everyday Face Moisturizer
The lightest of moisturizers, this is perfect for active people who want a product that absorbs quickly and easily with all the benefits of a face mask or a serum. Hyaluronic acid keeps the skin hydrated all day while vitamin C imparts that skin-brightening glow.
Everyday Face Moisturizer, Alder New York, $32