The Best Natural Beauty Launches In February
Contributing Wellness & Beauty Editor
By Lindsay Kellner
Contributing Wellness & Beauty Editor
Lindsay is a freelance writer and certified yoga instructor based in Brooklyn, NY. She holds a journalism and psychology degree from New York University. Kellner is the co-author of "The Spirit Almanac: A Modern Guide to Ancient Self Care," with mbg Sustainability Editor Emma Loewe.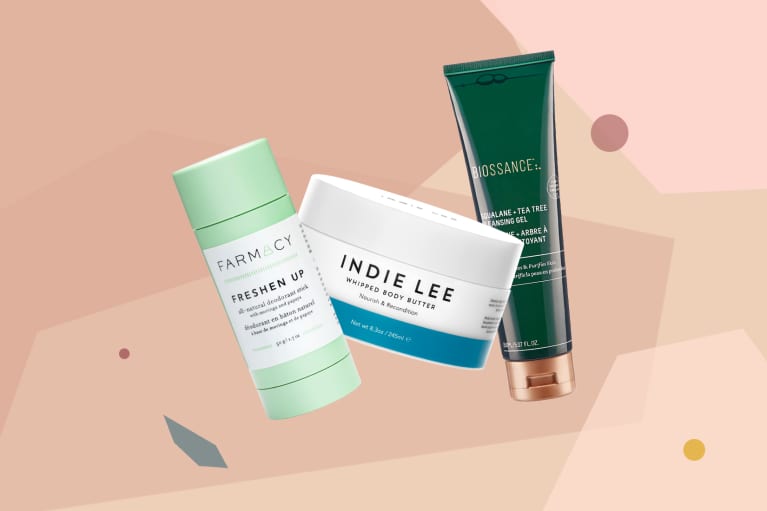 It's an exciting time when there are enough new monthly launches in clean beauty to warrant a monthly series dedicated entirely to them. Our first installation was last month, and this month we have a delightful mix of skin care, makeup, and personal care that will surprise and delight you, even through the thaw of March. A little TLC is the perfect antidote to cold-weather doldrums, and these new releases will have you feeling fresh, bright, and energized just in time for spring.
Derma E Vitamin C Instant Radiance Citrus Facial Peel
Using a mix of alpha-hydroxy acids, citrus fruit extracts, and reparative ingredients like vitamin C and hyaluronic acid (a moisturizing agent, not an abrasive acid like its name may suggest), this peel is everything you need to gently slough off the dead, dry, scales of winter and reveal soft, even-toned skin. Derma E tends to be particularly cognizant of sensitive skin in its formulations, which makes it ideal for even sensitive types; just remember to swatch first.
Vitamin C Instant Radiance Citrus Facial Peel, Derma E, $24
mbg creative x Derma E
RMS Beauty Luminizing Powder
The brand that's been famous for its potted colors for nearly a decade—concealer, lips, cheeks, eye shadow, and best-selling luminizers—has finally created a powdered version of the cult favorite luminizer. If you're looking for a slightly less "wet" version of the original luminizers, this highlighting powder is for you. In contrast to the pots, the color is pigmented and dense, and compared to other highlighters the texture runs "creamy," so be sure you have a dense-bristled brush for application.
Luminizing Powder, RMS Beauty, $38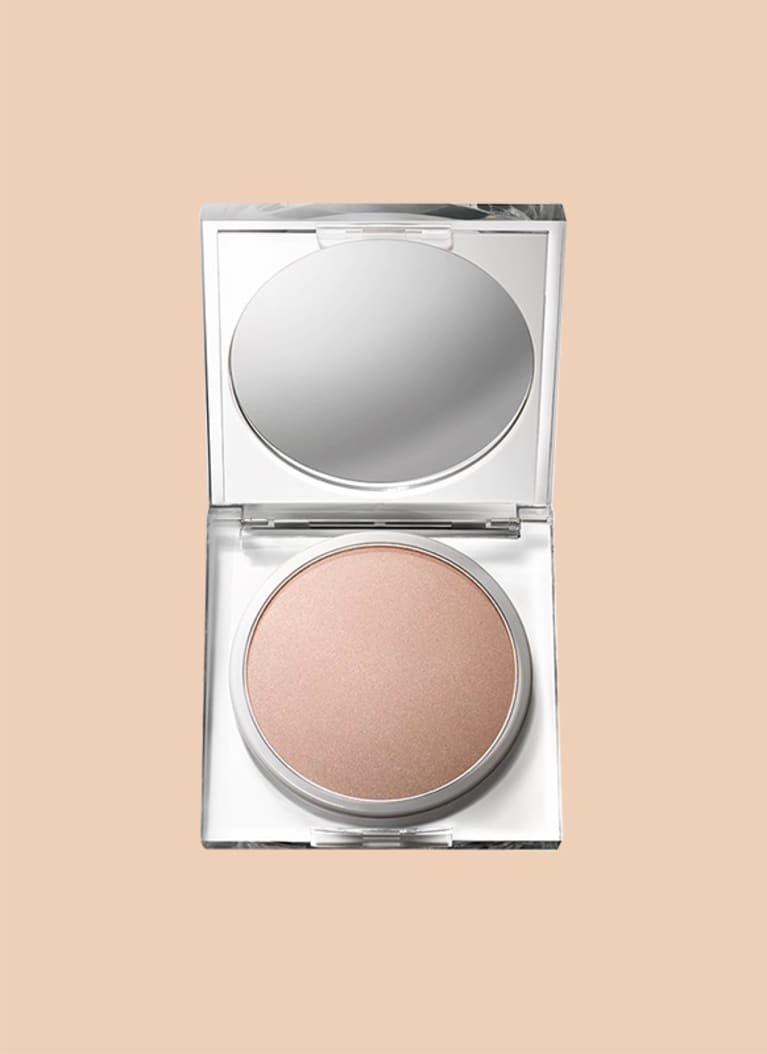 mbg creative x RMS Beauty
Farmacy Freshen Up All-Natural Deodorant
With notes of tea tree, peppermint, and ginger, this stick deodorant is a unisex zinger, perfect for a pick-me-up on a groggy morning. Because it doesn't include baking soda or arrowroot powder (but does include kaolin clay), it goes on moist but dries after a few minutes. Plant extracts like rosemary, moringa, and papaya help treat the sensitive underarms bringing impurities to the surface and keeping the skin fresh.
Freshen Up All-Natural Deodorant, Farmacy, $15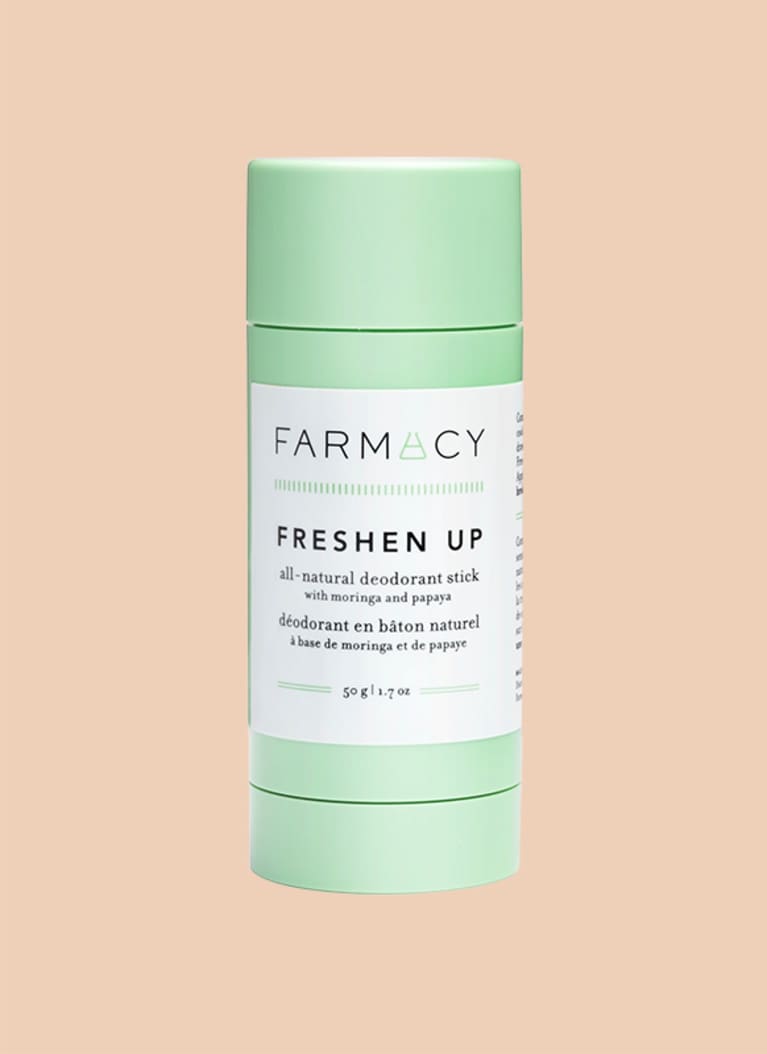 mbg creative x Farmacy
Kosasport Lip Fuel
One of green beauty's fanciest lip-color darlings has launched a new concept—casual colors for daily and active wear. Their classic lipsticks are highly pigmented, which is a win for natural beauty, but these offer color that's balmy, less committal, and more universal. Three colorways include baseline, which is clear; rush, a pink shade; and pulse, which is slightly warmer than rush, and all are infused with mint oils, vitamin E, and hyaluronic acid for a refreshing, protective, and reparative experience.
Lip Fuel, Kosasport, $18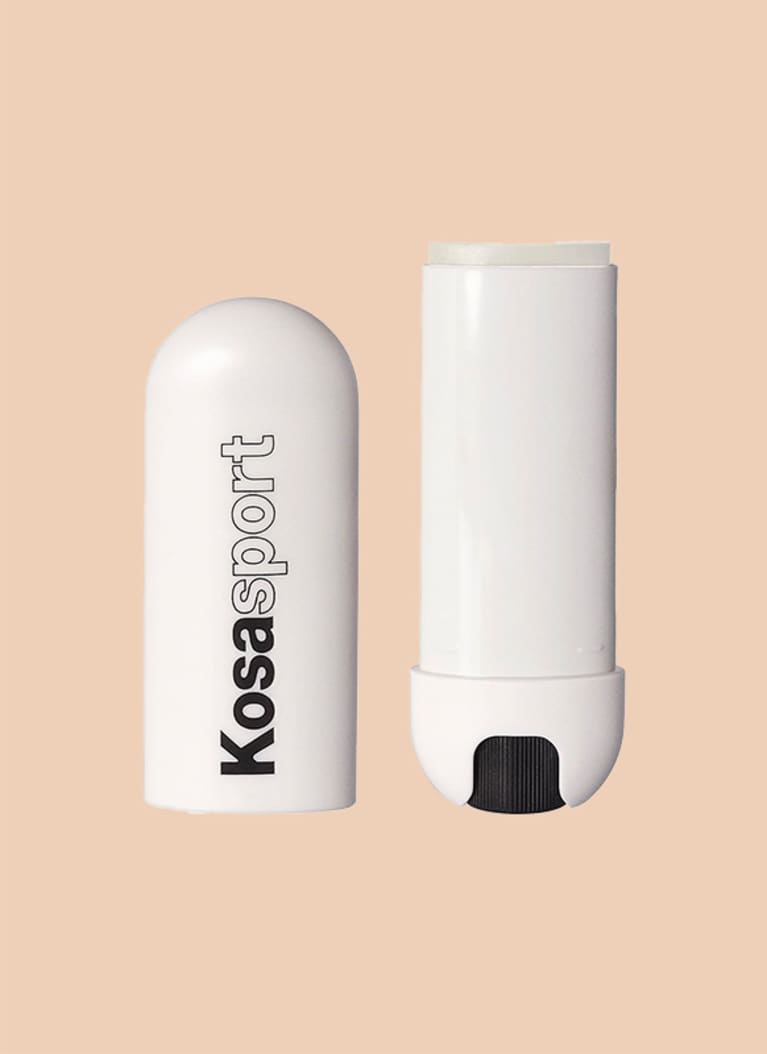 mbg creative x Kosasport
Biossance Squalane + Tea Tree Cleansing Gel
From the brand that put sustainable, plant-based squalane oil on the map comes a brand-new line of products infused with tea tree and squalane, including this new cleanser. Biossance has designed a gel that can complement your oil cleansing (a la K-beauty) or take off the day, the pollution, and your makeup all on its own. It's designed for oily skin types, so if you're sensitive, be sure to try a patch test first.
Squalane + Tea Tree Cleansing Gel, Biossance, $29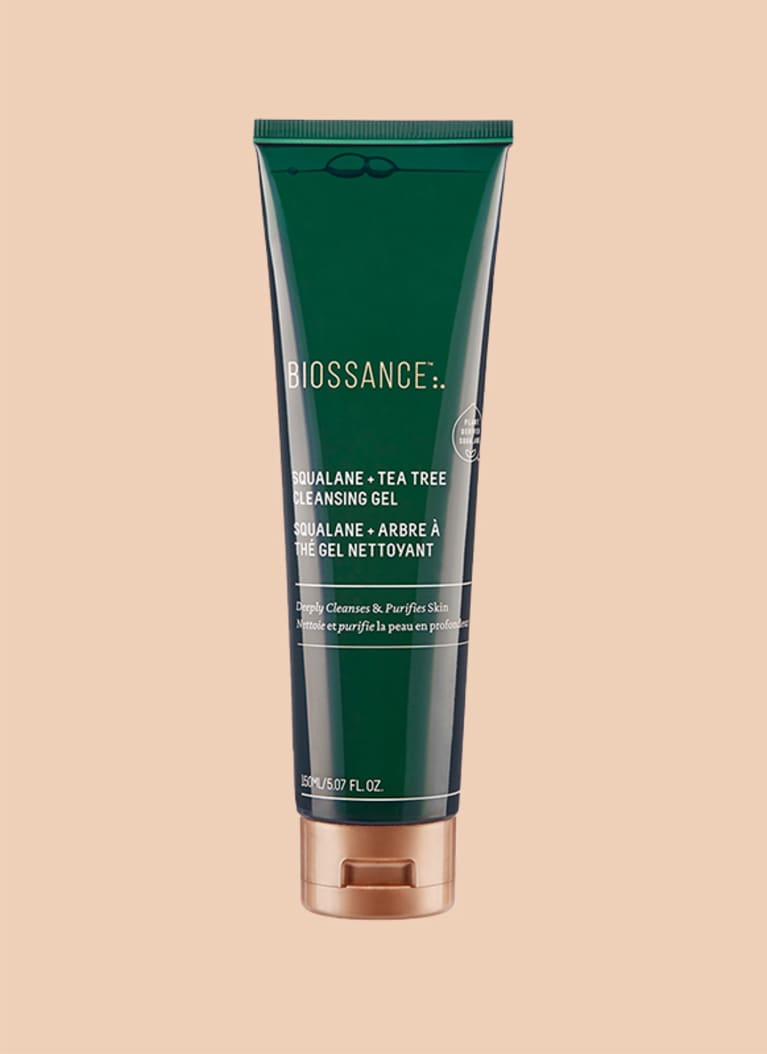 mbg creative x Biossance
Cocokind Oil To Milk Cleanser
For anyone new to oil cleansing, this prebiotic oil to milk cleanser from Cocokind is an excellent starter. While it's not a "true" oil cleanser—as in, pure oil—it does the job of both an oil and milk, eliminating the need for a double cleanse while nourishing the skin's microbiome. Alternatively, if you've always wanted to try double cleansing but tend to have dry skin, this would be an excellent substitute for the second step, which is typically a water-based gel cleanser.
Oil To Milk Cleanser, Cocokind, $18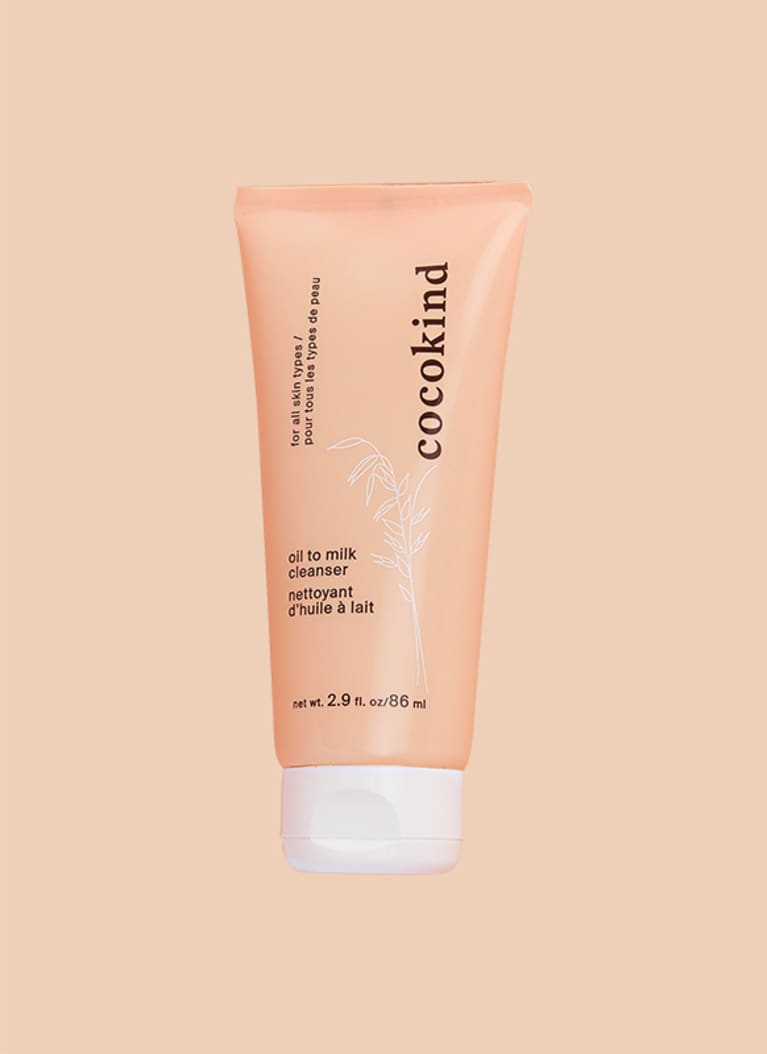 mbg creative x Cocokind
W3LL People Expressionist Brow Gel
It's safe to say that the explosive popularity of Glossier's Boy Brow started a trend in the naturals space, and W3LL People is the latest to launch a brow gel. Available in three colors, the "dark brown" shade has a more neutral, ashy tone while the other two tend toward warm. This one is particularly great because the brush is fluffy, which allows for an even spread of product and minimizes any clumping.
Expressionist Brow Gel, W3LL People, $18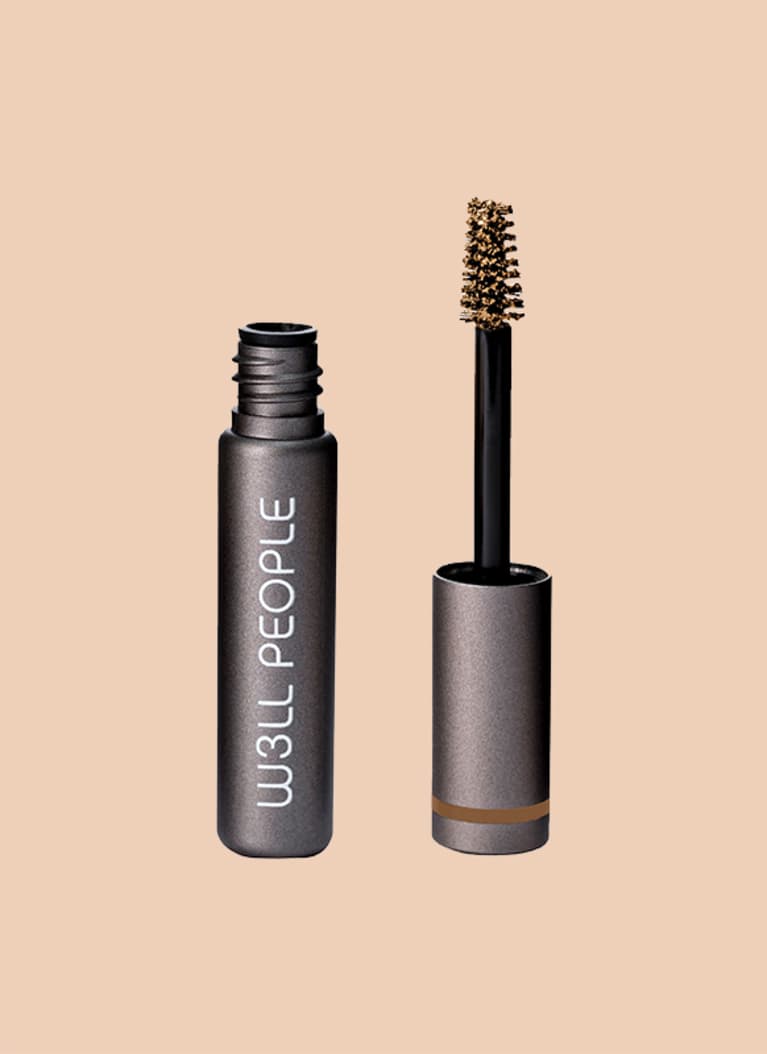 mbg creative x W3LL People
Indie Lee Whipped Body Butter
If you're not in the mood to slather on another layer of body oil this winter, we feel you. This airy, whipped, easy-to-apply body butter packs a hydrating punch—moringa, coconut, argan, marula, and jojoba oils are blended with shea butter, aloe, and citrus extracts for a decidedly refreshing take on the decadent classic.
Whipped Body Butter, Indie Lee, $65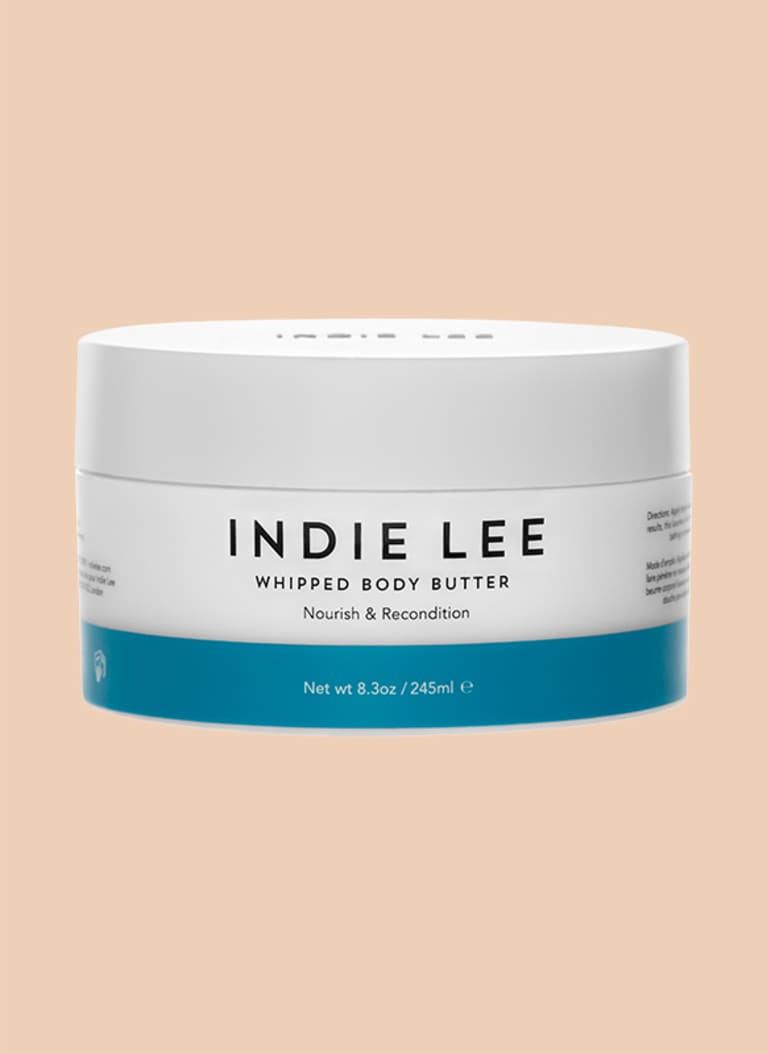 mbg creative x Indie Lee
Glow Recipe Watermelon Ultra-Fine Mist
Surprisingly chock-full of plant extracts and natural ingredients, Korean beauty brand Glow Recipe's newest launch is an ultrafine mist that imparts a beautiful glow to the skin. The spray atomizer does a great job of dispensing a small amount of product, an important and often overlooked feature for a mist! Hyaluronic acid, watermelon fruit extracts and oils, apple cider vinegar and more work to moisturize the skin, and even though it's a mist application, the product wears more like a light serum. Get ready for a burst of nostalgia—it smells similar to watermelon Jolly Ranchers without being as saccharine—but don't worry. It fades with a few minutes of wear.
Watermelon Ultra-Fine Mist, Glow Recipe, $28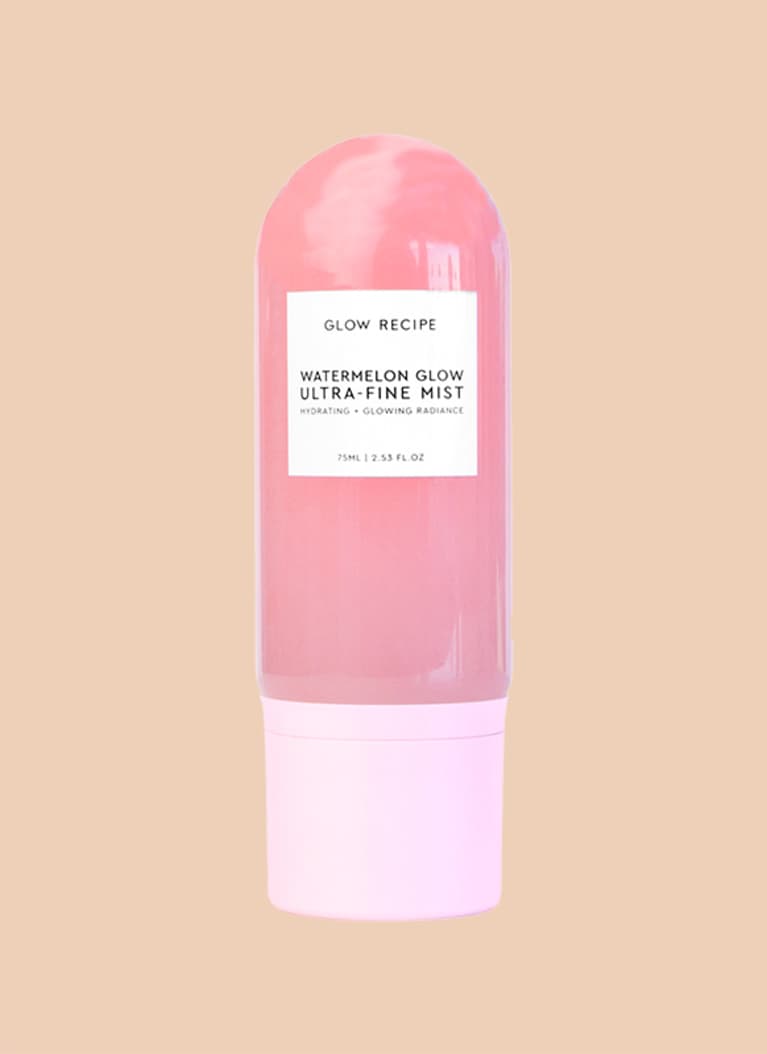 mbg creative x Glow Recipe
Rituel de Fille Inner Glow Crème Pigment
Rituel de Fille is a natural makeup brand that doesn't get enough airtime. The intensely pigmented eye, lip, and cheek colors cater to a decidedly moody '90s vibe that's different from the fresh-faced beauty we so often see in naturals. Two new colors of Inner Glow Crème Pigment, Lust and Eros (shown) can be used as eye, lip, or cheek color.
Inner Glow Crème Pigment, Rituel de Fille, $29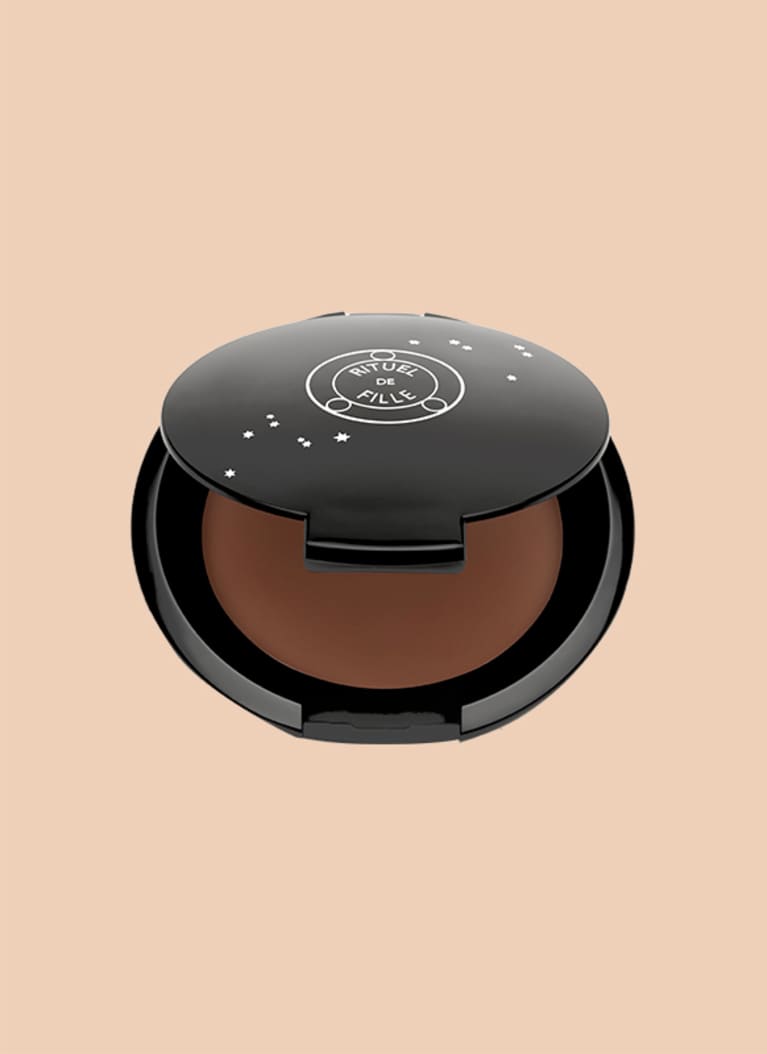 mbg creative x Rituel de Fille