Want To Try Keto? These Are The 5 Best Books To Get You Started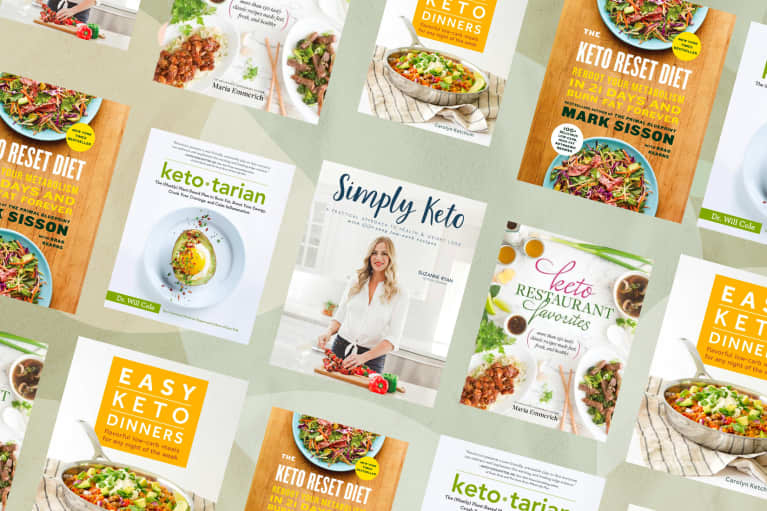 Our editors have independently chosen the products listed on this page. If you purchase something mentioned in this article, we may
earn a small commission
.
2018 was the year of
the keto diet
, with dozens of books on the subject dominating shelves. While we've shared
a ton of resources for going keto here on mbg
, sometimes you want all of your information together in one place, so we've sorted through everything out there to find the best five books for starting a ketogenic diet. Whether you're looking for easy weeknight meals or vegan options, we've got you covered.
The Keto Reset Diet: Reboot Your Metabolism in 21 Days and Burn Fat Forever by Mark Sisson
Mark Sisson knows his stuff: The founder of Primal Kitchen and Mark's Daily Apple essentially founded the primal food movement over a decade ago (for more on his story, be sure to check out his episode of the mindbodygreen podcast!). This book is one of the most comprehensive guides to the keto diet around, with heavily researched, accurate information that'll answer any question you have about your new mode of eating. Sisson holds your hand and walks you through a 21-day plan designed to get your body into ketosis in a healthy way. There are also some recipes, but if you're looking for more, check out Sisson's companion cookbook. The Keto Reset Diet: Reboot Your Metabolism in 21 Days and Burn Fat Forever by Mark Sisson ($27.99)
Harmony Books
Simply Keto: A Practical Approach to Health & Weight Loss, With 100+ Easy Low-Carb Recipes by Suzanne Ryan
Suzanne Ryan took Instagram by storm with her easy keto recipes, which helped her transform her own health and life. Where Ryan's book really stands out, though, is in the extra resources. She includes shopping lists specific to stores like Trader Joe's, Costco, Safeway, and more; meal plans with practical additions (like the use of leftovers); and plenty of tips for incorporating the often fussy diet into your everyday life. The recipes are great too—easy to follow and packed with flavor, they'll make you forget that anything is off the table. Simply Keto: A Practical Approach to Health & Weight Loss, With 100+ Easy Low-Carb Recipes by Suzanne Ryan ($34.95)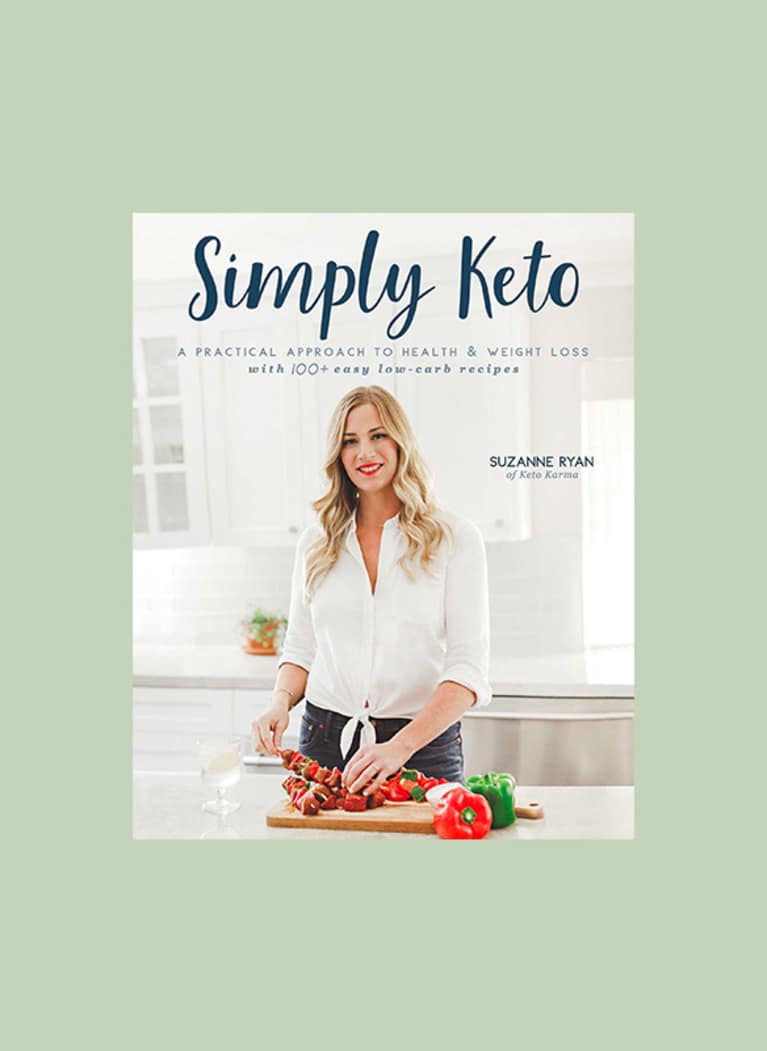 Victory Belt Publishing
Easy Keto Dinners: Flavorful Low-Carb Meals for Any Night of the Week by Carolyn Kethum
If you're looking for exactly what to make for a keto dinner after a long, busy day, this is the book for you. Multi-cookbook author Carolyn Ketchum shares recipes that aren't just labeled simple (like so many cookbooks)—they really are, relying on easy techniques and ingredients you're likely to have on hand. Each recipe is also labeled by whether it's freezer-friendly, made in 30 minutes, good for slow cookers, or a one-pan situation. The results are flavorful, diverse, and satisfying. Easy Keto Dinners: Flavorful Low-Carb Meals for Any Night of the Week by Carolyn Kethum ($19.95)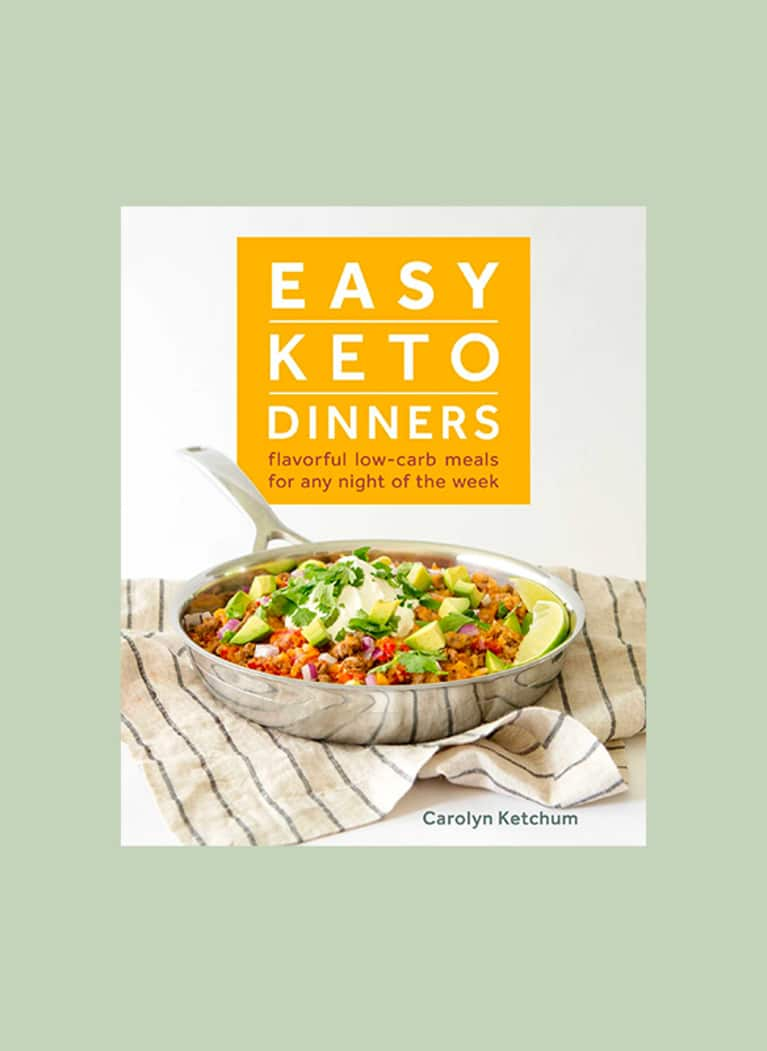 Victory Belt Publishing
Ketotarian: The (Mostly) Plant-Based Plan to Burn Fat, Boost Your Energy, Crush Your Cravings, and Calm Inflammation by Will Cole
If you've wanted to try the keto diet but you're less than interested in consuming a ton of meat, mbg Collective member Will Cole's book is for you. Ketotarian is the go-to guide for a vegetarian, vegan, or flexitarian (including small amounts of seafood) keto diet. Cole, a functional medicine practitioner, spends the first part of the book explaining all of the science around the keto diet and the benefits of trying a plant-based version of it, as well as offering his tips for dining out, supplements to complement the diet, and more. The second half includes 75 recipes to kick-start your journey. Ketotarian: The (Mostly) Plant-Based Plan to Burn Fat, Boost Your Energy, Crush Your Cravings, and Calm Inflammation by Will Cole ($20)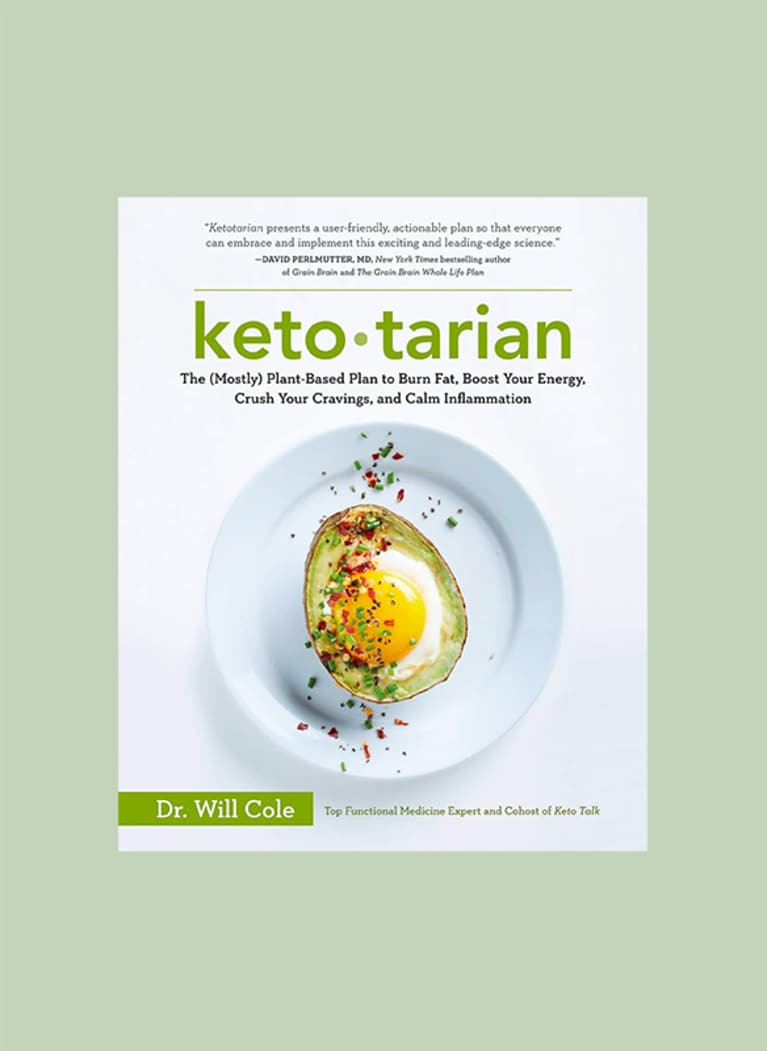 Avery
Keto Restaurant Favorites: More Than 175 Tasty Classic Recipes Made Fast, Fresh, and Healthy by Maria Emmerich
If you're feeling a little less than inspired by the meals you've seen or tried on the keto diet, this is the perfect book to put the spice back into your cooking. Emmerich, who has authored a number of cookbooks, makes keto versions of your favorite restaurant meals, largely emulating the chain staples that should be incredibly decadent but somehow aren't (think a keto Wendy's Frosty). She also offers tips for actually dining out when you're doing keto, in case you don't feel like cooking. Keto Restaurant Favorites: More Than 175 Tasty Classic Recipes Made Fast, Fresh, and Healthy by Maria Emmerich ($34.95)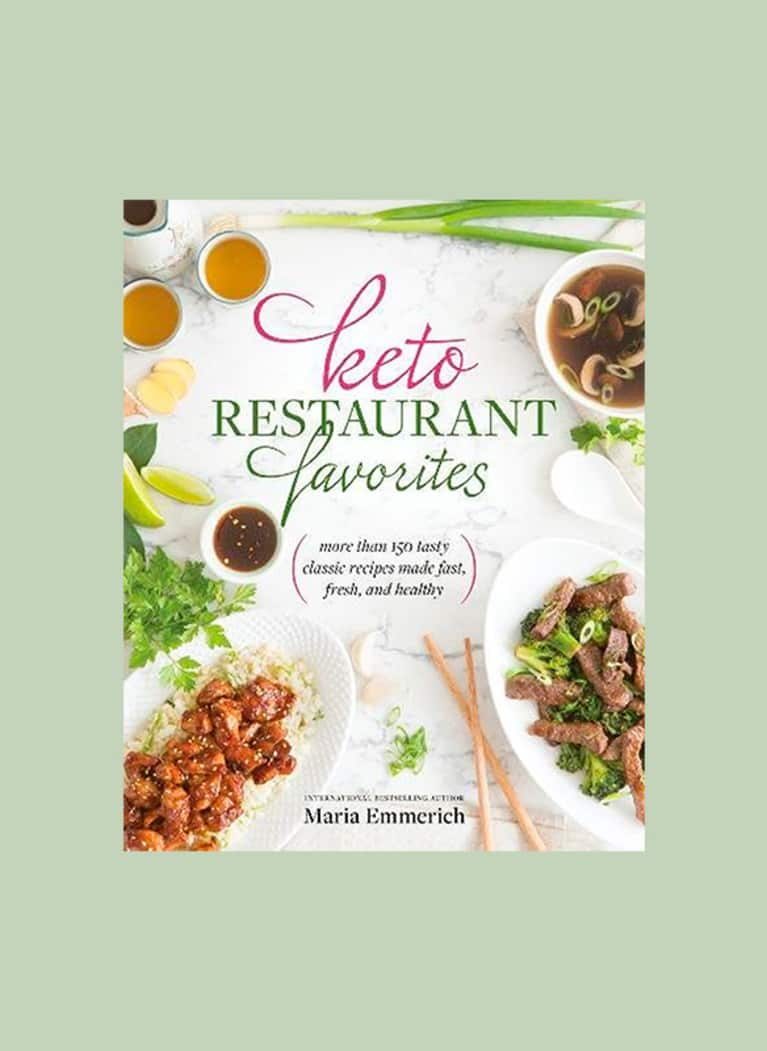 Victory Belt Publishing