5 Keto Dessert Recipes To Satisfy Your Sweet Tooth & Stave Off A Sugar Binge
Contributing Health & Nutrition Editor
By Stephanie Eckelkamp
Contributing Health & Nutrition Editor
Stephanie Eckelkamp is a writer and editor who has been working for leading health publications for the past 10 years. She received her B.S. in journalism from Syracuse University with a minor in nutrition.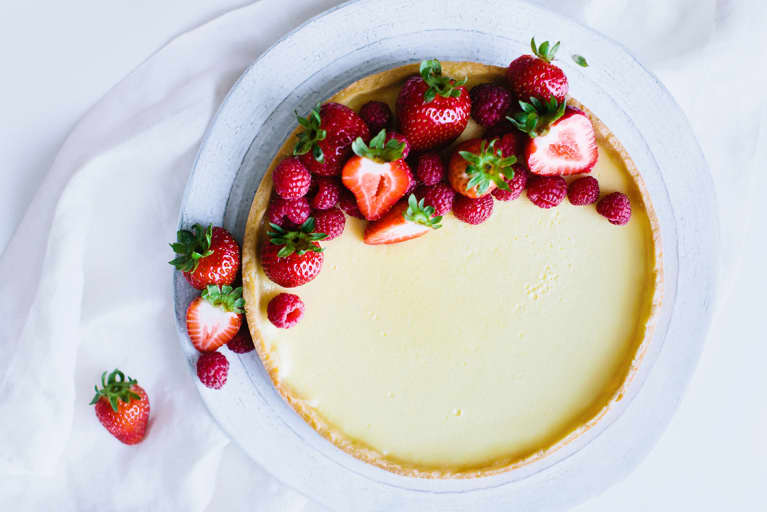 Last updated on December 9, 2019
Most diets and balanced approaches to eating allow for at least a little indulgence now and then—so, you know, you don't suddenly snap one day and polish off an entire pint of ice cream. But what about the keto diet, when the whole point is to eliminate nearly all carbs and sugars so you can enter that fat-burning state known as ketosis?
If you're not already an adherent of the keto diet, here's a quick breakdown: The keto diet is a very low-carb, high-fat, moderate-protein diet. In addition to being quite restrictive, it can also be physically grueling at the start (just ask anyone who has ever endured the so-called keto flu—that initial period of insanely intense cravings, fatigue, and irritability). "The idea behind keto is to keep your fat-accumulating hormone, insulin, low by keeping your blood sugar low," explains Vincent M. Pedre, M.D. "In doing so, you turn on fat-burning genes while suppressing the abdominal-fat-amassing machinery."
Because the keto diet is high in good fats—like avocados and coconut oil—and very low in sugar and carbs, it can be particularly tricky to follow for anyone with a sweet tooth. But, believe it or not, there are still ways to enjoy your favorite desserts on special occasions without countering all your progress. It's all about making strategic ingredient swaps and adding in the appropriate keto-friendly foods. To prove it, we've rounded up five of the best keto dessert recipes from top keto bloggers and cookbook authors.
(Just note: many keto dessert recipes contain erythritol, a type of sugar alcohol. While experts like Will Cole, D.C., IFMCP, say sugar alcohols can be a decent option if you're looking for a natural low-cal, low-carb sugar alternative, they're often not appropriate for people with digestive issues, as they ferment in the large intestine and may cause flare-ups in conditions like IBS and SIBO.)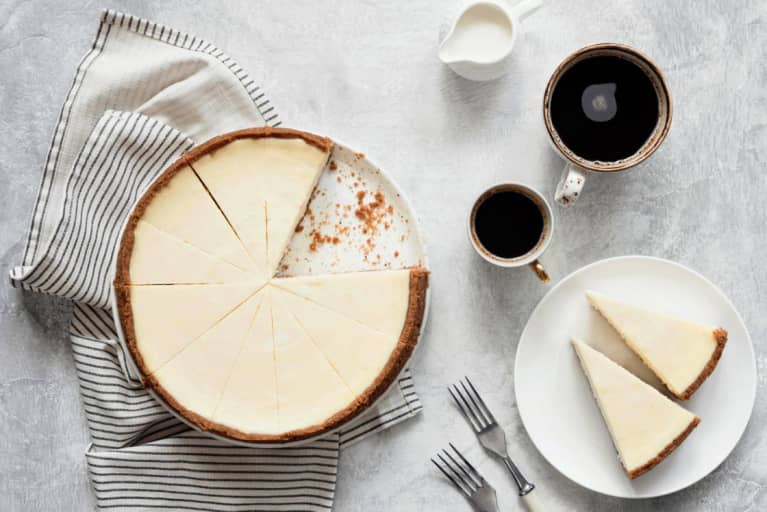 1.
Keto Cheesecake With Pecan Almond Crust
This low-carb keto cheesecake recipe is the perfect combination of creamy and crunchy, thanks to its nutty crust made with keto-friendly almond flour and pecans instead of high-carb graham crackers. Almond flour is also a great source of healthy monounsaturated fats and antioxidant-rich vitamin E, while pecans offer a potent dose of flavonoid antioxidants. The filling, made with fat- and protein-rich cream cheese and eggs, resembles that of a normal cheesecake, with the addition of erythritol for a bit of low-carb sweetness. The flavor is brilliant as is but even better topped with a few blueberries.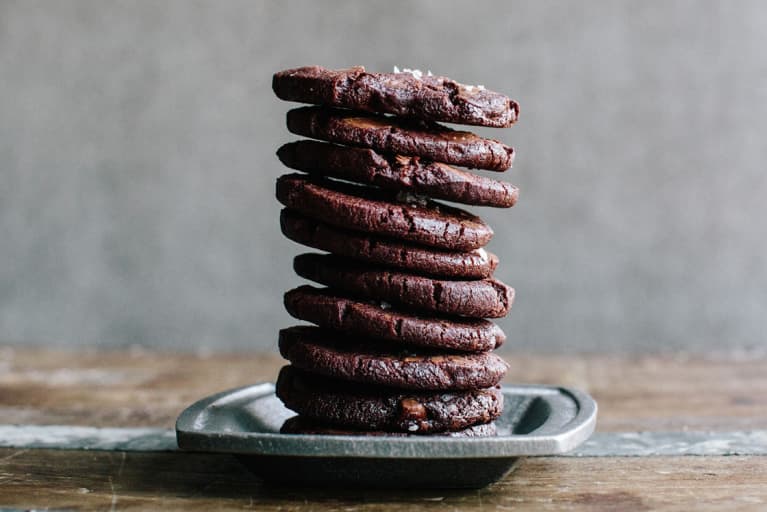 2.
Chewy Double-Chocolate Keto Cookies
Grab a glass of almond milk and get ready to dunk! These perfectly chewy double chocolate keto cookies made with flavonoid-rich cocoa and dark chocolate chunks will satisfy even the strongest sweet cravings. They achieve their perfectly chewy texture thanks to a combination of almond flour and almond butter, which deliver a nice dose of monounsaturated fats (to help keep you in ketosis) along with vitamin E and magnesium. Ingredients like butter and vanilla round out the mix and help create that classic cookie flavor.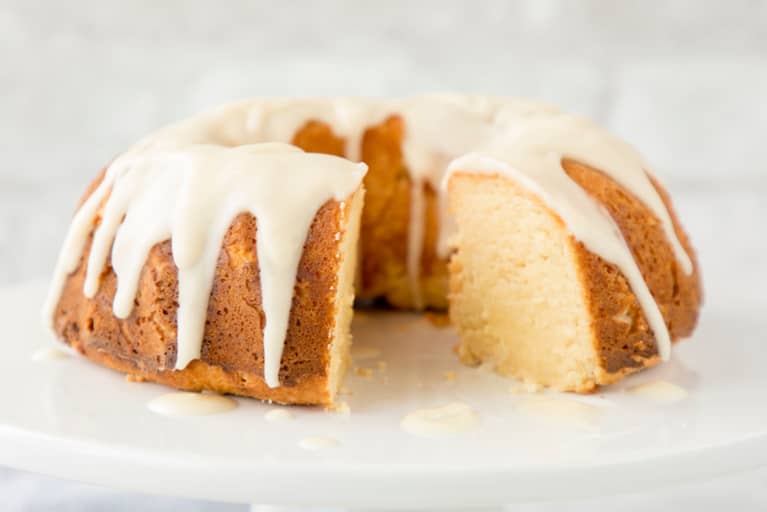 3.
Keto Lemon Sour Cream Bundt Cake
We don't like to play favorites, but you should definitely make this keto cake recipe. In addition to almond flour (which serves as the low-carb base for many keto dessert recipes), this cake calls for fiber-rich coconut flour—which is great since a lack of fiber is a major reason many people notice a weight loss plateau on the keto diet. A healthy serving of sour cream adds a nice dose of fat and ensures that this cake is perfectly moist—plus, its creamy-tart flavor is a perfect complement to the lemon zest in this recipe. Eggs are another key component, as they provide this dessert with its spongy texture, along with a bit of protein.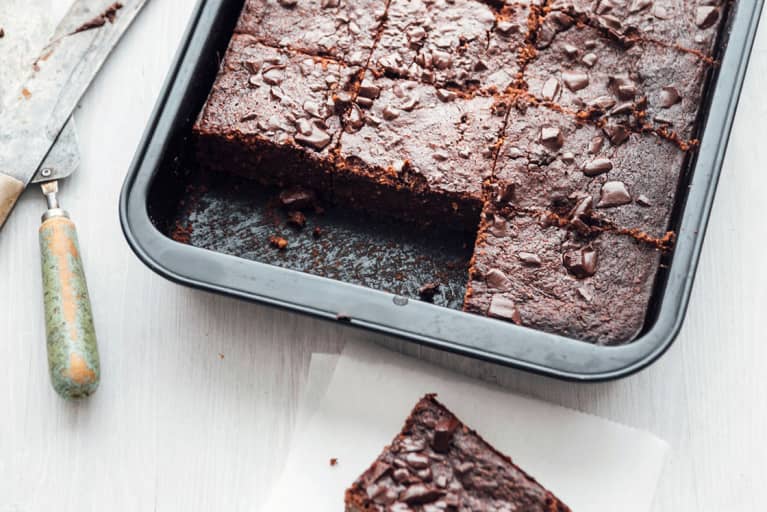 4.
One-Bowl Keto Brownies
Like the cake above, this delicious (and super easy to make—one bowl!) keto brownie recipe packs a nice dose of fat, protein, and gut-friendly fiber courtesy of almond flour. But in lieu of the typical melted butter, this recipe features avocado oil, which results in extra-gooey brownies and delivers a variety of nutrients in the process—anti-inflammatory monounsaturated and polyunsaturated fatty acids and a variety of antioxidants. Chopped walnuts add even more healthy fats to the mix and a delicious crunch.
5.
Keto Cream Cheese Pancakes
Sure, pancakes may not technically be a dessert, but they definitely feel like it when you've been following a keto diet. As you might expect, this keto pancake recipe swaps out traditional carbohydrate-rich wheat flour for almond flour. But the real magic comes courtesy of cream cheese and eggs, which transform these pancakes into thick, fluffy clouds of low-carb goodness. Try topping your short stack with butter and berries instead of sugary syrup.
How to incorporate these keto desserts into your diet.
Now, even though we've just raved about what makes these recipes keto-friendly, they should still be considered a treat for special occasions, not for daily consumption. Keto desserts shouldn't take the place of healthier fare like low-carb, fiber-rich vegetables, nuts and seeds, and quality meats, eggs, and seafood. "If you're using ketosis for weight loss, you may see initial results, but eating too many calories from any food can stall fat loss or make you gain weight," explains Dr. Pedre.
Leaning too heavily on keto-approved treats can definitely have this effect and undermine your success (as they tend to be calorie-dense and low in fiber), but using them strategically—to help you avoid an all-out sugar binge—might just help keep you on track.
And remember, deciding whether or not the keto diet is right for you is a personal decision and one that you should discuss with your health care provider. The diet brings with it a lot of potential benefits, including the ability to reduce insulin levels, reduce inflammation, and aid in weight loss, but it also has potential drawbacks. If you do decide that trying the keto diet is right for you (or if you're just looking for a healthier alternative to high-carb desserts), give one of these keto dessert recipes a try.