These Were The Top 5 Inflammation-Fighting Recipes Of 2018
Contributing Food Editor
By Liz Moody
Contributing Food Editor
Liz Moody is a food editor, recipe developer and green smoothie enthusiast. She received her creative writing and psychology degree from The University of California, Berkeley. Moody is the author of two cookbooks: Healthier Together and Glow Pops and the host of the Healthier Together podcast.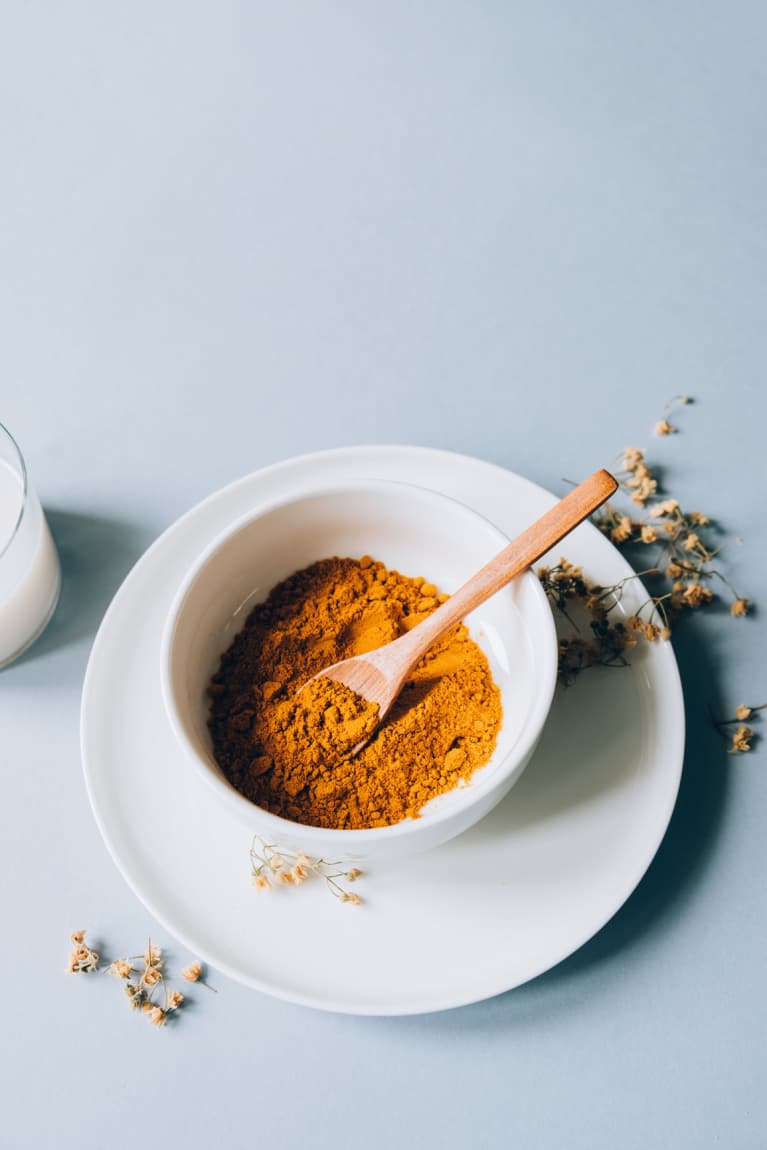 Our editors have independently chosen the products listed on this page. If you purchase something mentioned in this article, we may
earn a small commission
.
Here at mbg, we expect a lot of our food. Not only does it need to taste delicious, it needs to help heal and nourish our bodies–and quelling inflammation plays a huge part in that. We've published a lot of
inflammation-fighting recipes
in 2018, but these are undoubtedly the top five—bookmark them to harness the healing power of food throughout the new year!
Turmeric Almond Butter Sauce
A good sauce is the secret weapon of many of the world's best chefs, with its ability to instantly transform the blandest of vegetables, starches, or proteins into a crave-able meal. This sauce comes together with a quick whiz in the blender and features gut-healing, probiotic-packed miso, and anti-inflammatory turmeric and ginger in a creamy, rich almond butter base. You'll want to put it on salads, stir-fries, roasted veg—basically everything. Get the full recipe here.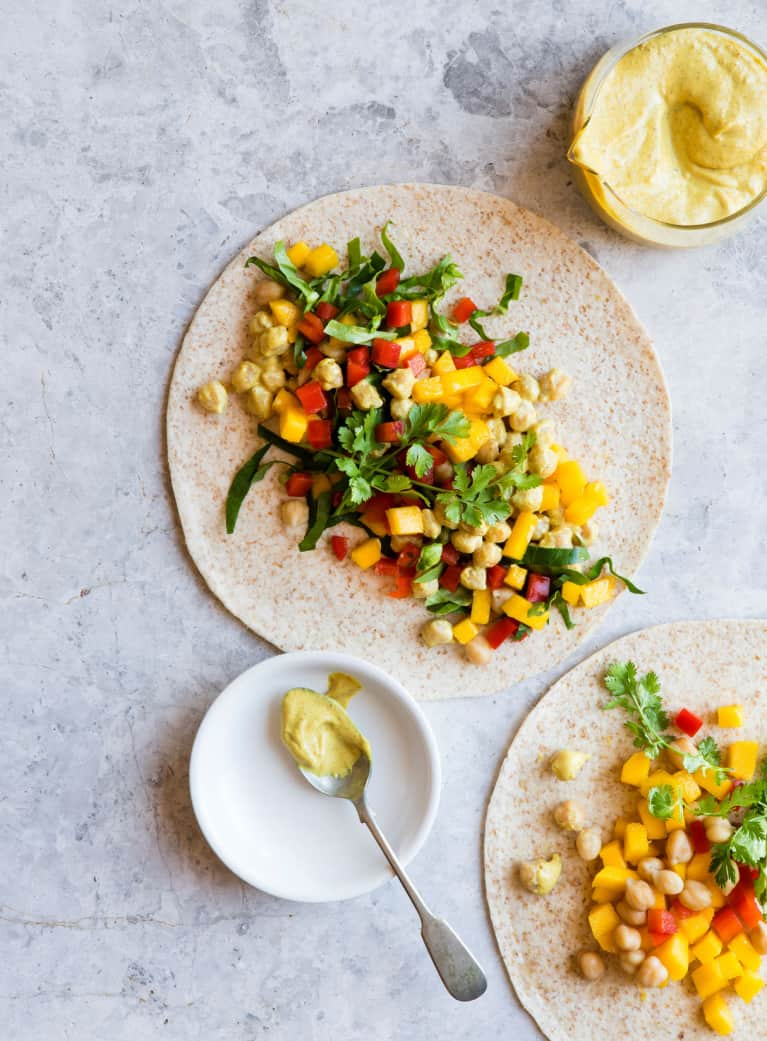 Healthy Gingerbread Cookies
It was your most requested holiday recipe to be made over, and after a number of tries, we created this version for the first ever episode of our YouTube series, A Little Bit Healthier. These are grain-free, gluten-free, and packed with anti-inflammatory spices and iron-rich molasses. They also roll out perfectly (so hard with grain-free cookies!), so you can cut all of your favorite shapes and decorate them with healthy frosting—then, when the holidays are over, bake them as normal, round ginger cookies for a healthy treat. Get the full recipe here.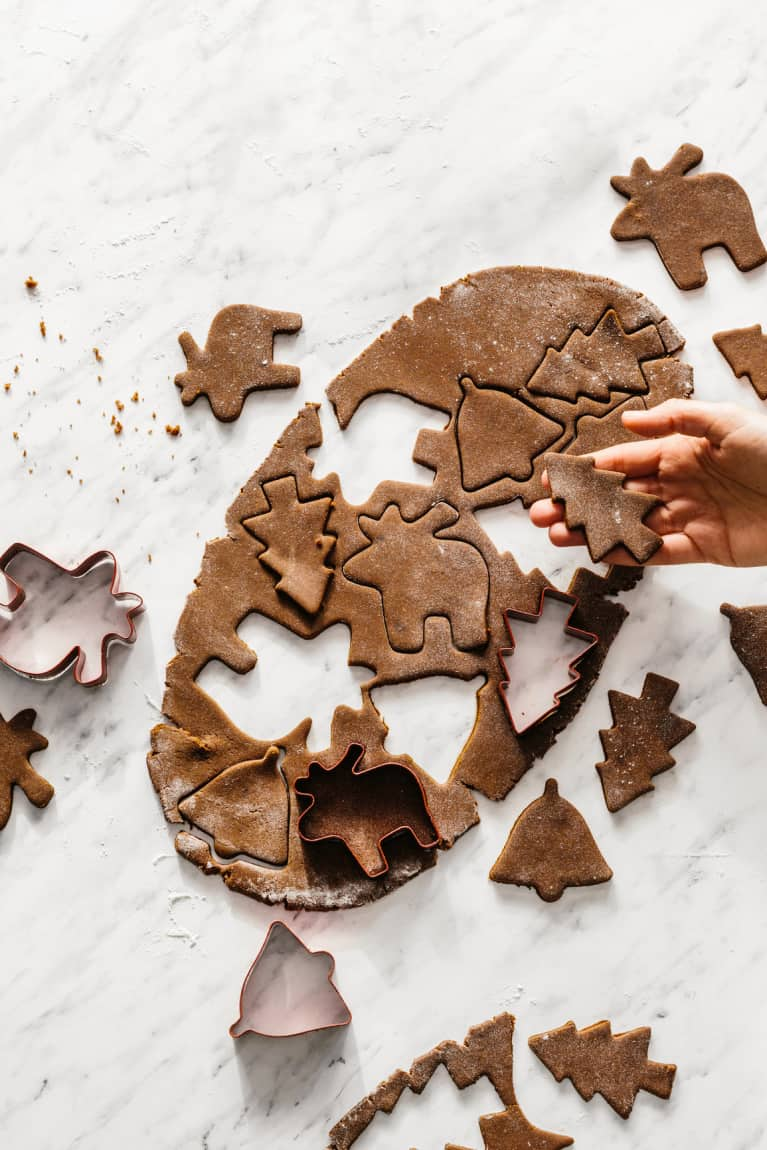 Probiotic Turmeric Soda
This bright-orange soda made waves when we first introduced it—and for good reason. Fermenting turmeric is actually the secret to dramatically increasing its bioavailability, meaning you'll reap even more of the superfood's amazing anti-inflammatory benefits. It requires only two ingredients and a bit of patience to wait out the fermentation time. If 2019 is the year you plan to quit soda, this should be your go-to inflammation-fighting recipe. Get the full recipe here.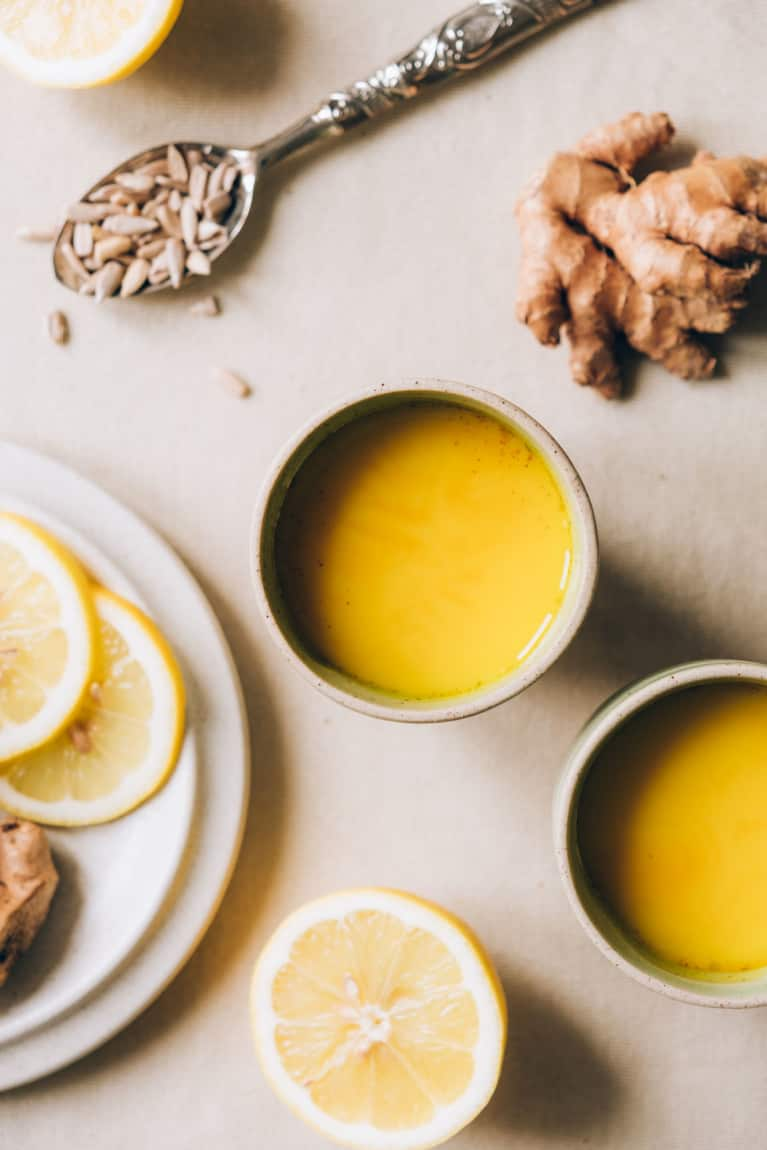 Everything Orange Bone Broth Smoothie
We know what you're thinking—bone broth?? In a smoothie?? But these savory-sweet drinks, created by Marco Canora, founder of Brodo, a trend-leading broth shop in Manhattan, are shockingly good. According to Canora, broth adds a delicious, umami note to almost anything it comes in contact with, due to its high glutamate content (the G in MSG). The fats in the bone broth help absorb all of the fat-soluble vitamins in the smoothie (a huge problem with many traditional fat-free smoothies), and the bone broth, of course, adds incredible inflammation-fighting benefits. Be brave—your world might turn upside down. Get the full recipe here.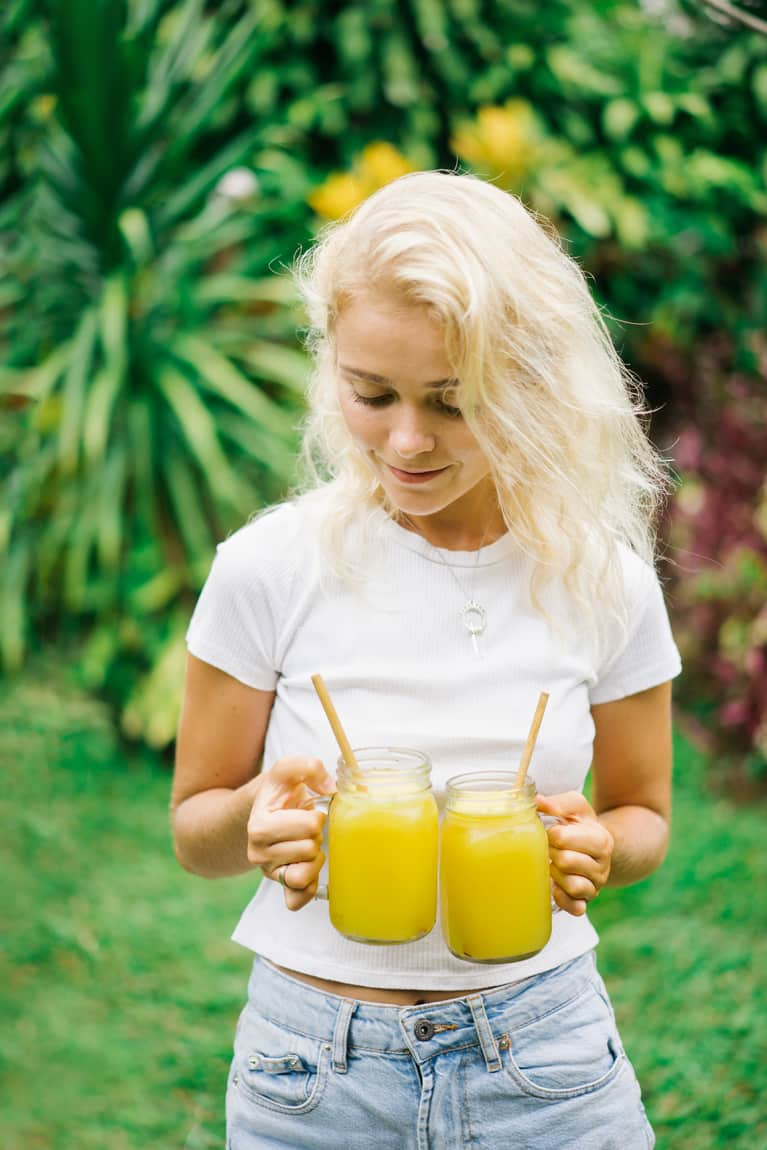 CBD Cookie Dough Truffles
You might already know that CBD is the anti-cancer, anti-inflammation, anxiety-busting supplement that everyone is obsessing over—but did you know that you could eat it daily, in cookie dough form? These truffles, which were created by mbg's own health editor, Gretchen Lidicker, for her book, CBD Oil: Everyday Secrets, taste exactly like cookie dough—except they're packed with nourishing ingredients like flaxseeds, coconut butter, and of course, CBD. "I like to eat CBD in snack form for a daily dose of anti-inflammatory and antioxidant benefits," Lidicker says. Want to join her? Get the full recipe here.