The Best Healthy Holiday Treats You Can Buy In Stores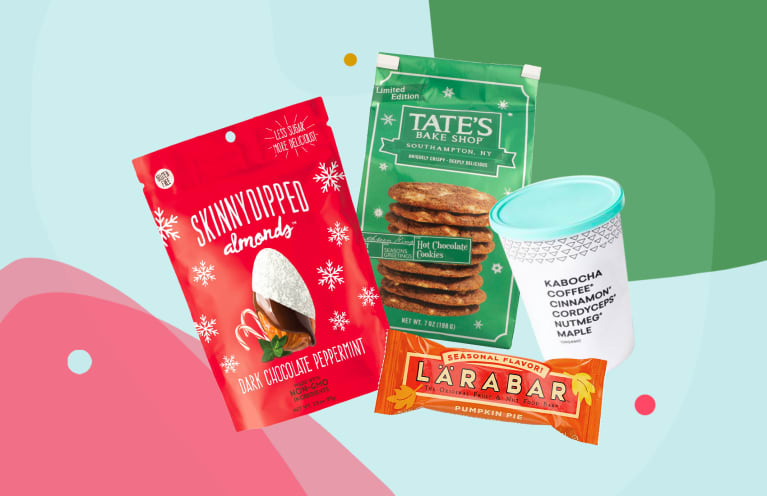 Our editors have independently chosen the products listed on this page. If you purchase something mentioned in this article, we may
earn a small commission
.
It's the most wonderful time of the year...to stock up on your favorite holiday treats! Our favorite healthy brands have released holiday flavors that make it that much easier to munch your way through the season in a healthy way. Whether you need a pumpkin pie energy bar so you're never caught hangry at a holiday market or you want a mix that lets you have the perfect hostess gift ready with almost no effort, we've got you covered. These are the best healthy holiday treats you can buy right now.
LÄRABAR Pumpkin Pie
The beloved fruit and nut bar truly shines with their seasonal flavors, which also include a Gingerbread and Snickerdoodle variety. We love this pumpkin pie one, though, which has just nine easy-to-recognize ingredients: dates, cashews, apples, almonds, pumpkin, cinnamon, nutmeg, allspice, and ginger. It tastes sweet and spicy, just like keeping a slice of actual pie in your purse (but way healthier and less messy!). Pumpkin Pie, LÄRABAR ($13.65 for 16 bars)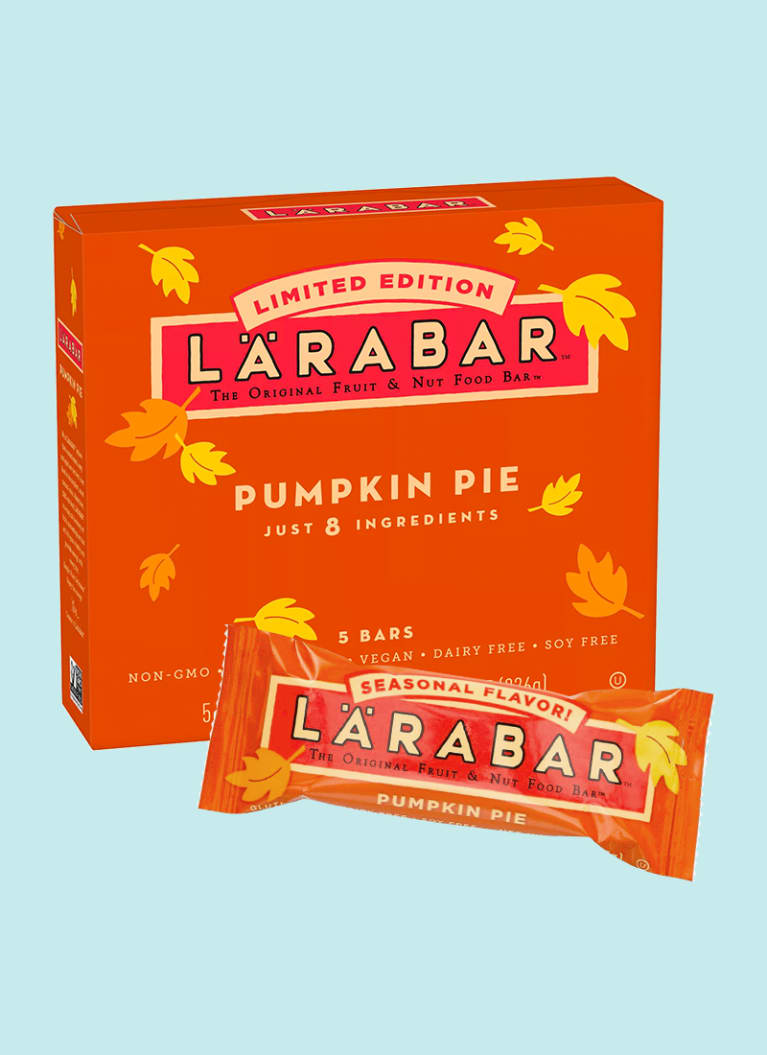 mbg creative + custom
Simple Mills Brownie Mix
Everyone loves baked goods around the holidays, and Simple Mills makes it easy to never show up empty-handed with their new Brownie Mix. The almond-flour-based blend is fully grain-free and contains just eight simple ingredients. Plus, it's sweetened with high-fiber coconut sugar, and contains only 9 grams of sugar per serving. You can make them as is or spice them up with some holiday flair by adding crushed candy canes or a festive sprinkle blend. Brownie Mix, Simple Mills ($7.99 for one box)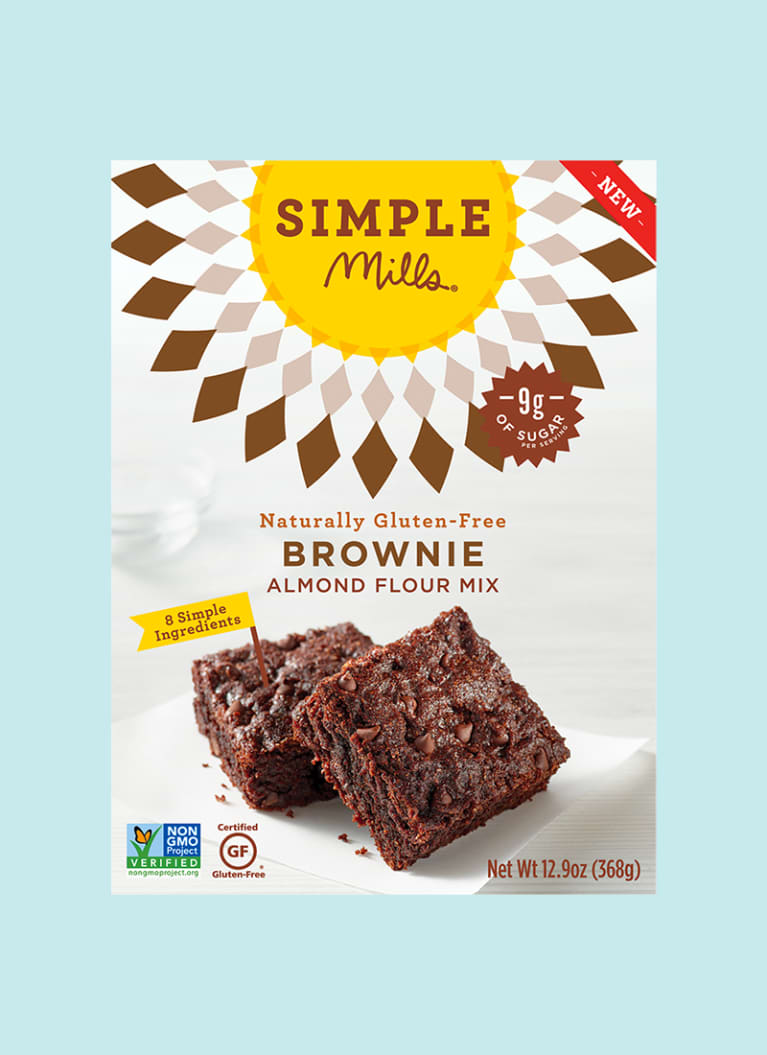 mbg creative + custom
Tate's Bake Shop Hot Chocolate Cookies
Tate's Bake Shop has two delicious varieties of holiday cookies—a toasted almond one, and this hot chocolate cookie. The hot chocolate is delightfully reminiscent of the sippable classic, with a cocoa base and real marshmallows studded throughout. They benefit from Tate's signature crispy texture, although we highly recommend you do as the pros do and pop them in the toaster for a fresh-from-the-oven result.
Hot Chocolate Cookies, Tate's Bake Shop ($20 for 3 bags)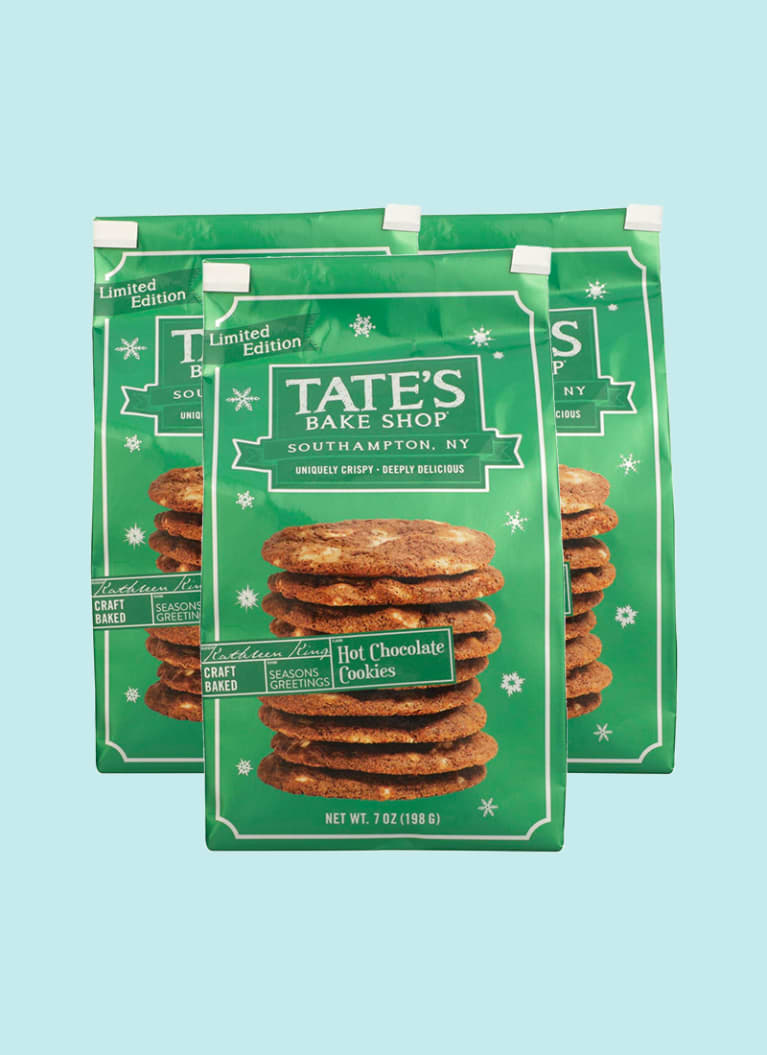 mbg creative + custom
Daily Harvest Kabocha + Spice Latte
Daily Harvest made their name with their delicious, ready-to-blend smoothies, and now, they've applied their signature health and flavor-forward style to the world of hot beverages. We love this seasonal latte, which uses actual kabocha squash to sneak a serving of vegetables into your morning beverage. The coffee, adaptogenic mushrooms, and spices take it to the next level. Keep a stash in your freezer so you're ready to heat and sip at all times! Kabocha + Spice Latte, Daily Harvest (By subscription only, starting at $6.99)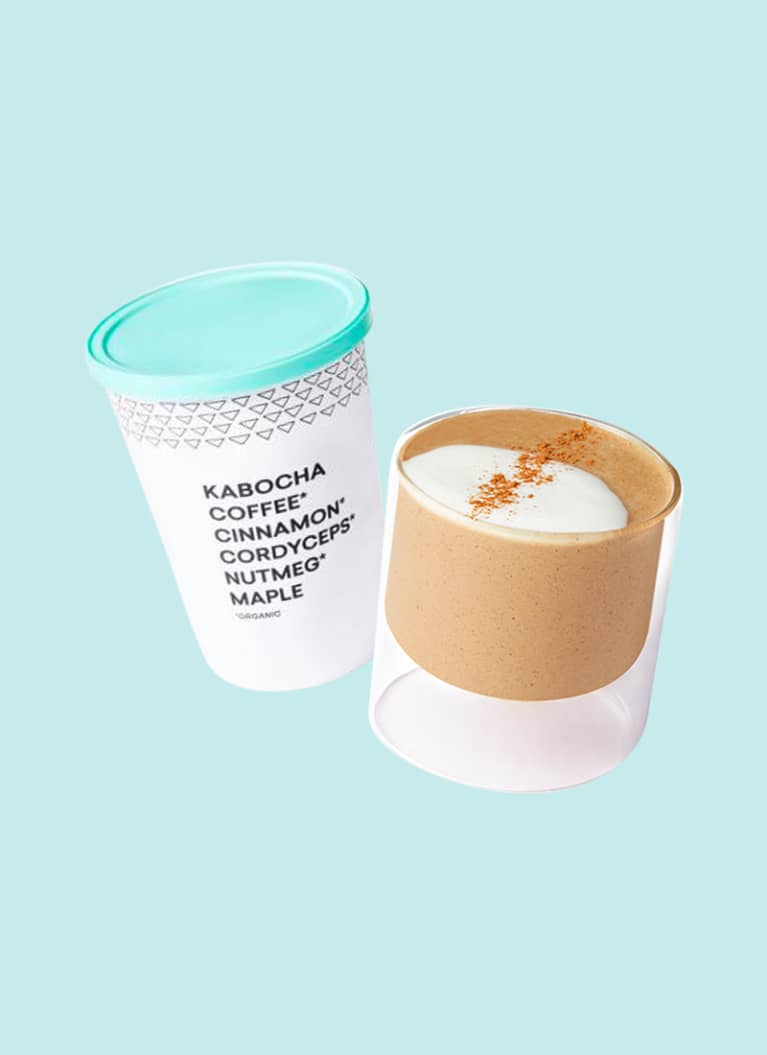 mbg creative + custom
Alter Eco Holiday Medley Truffles
Alter Eco truffles have the richest, silkiest center—and are made from pure coconut oil, with no emulsifiers, soy, or artificial flavors. Their festive holiday medley contains a mix of Salted Caramel, Sea Salt, Classic Dark, and Silk Velvet (the company's take on milk) truffles. This is also a treat you can feel good about buying—for each box sold, the company protects one tree in the rain forest. Holiday Medley Truffles, Alter Eco ($7.99 for one box of 10 truffles)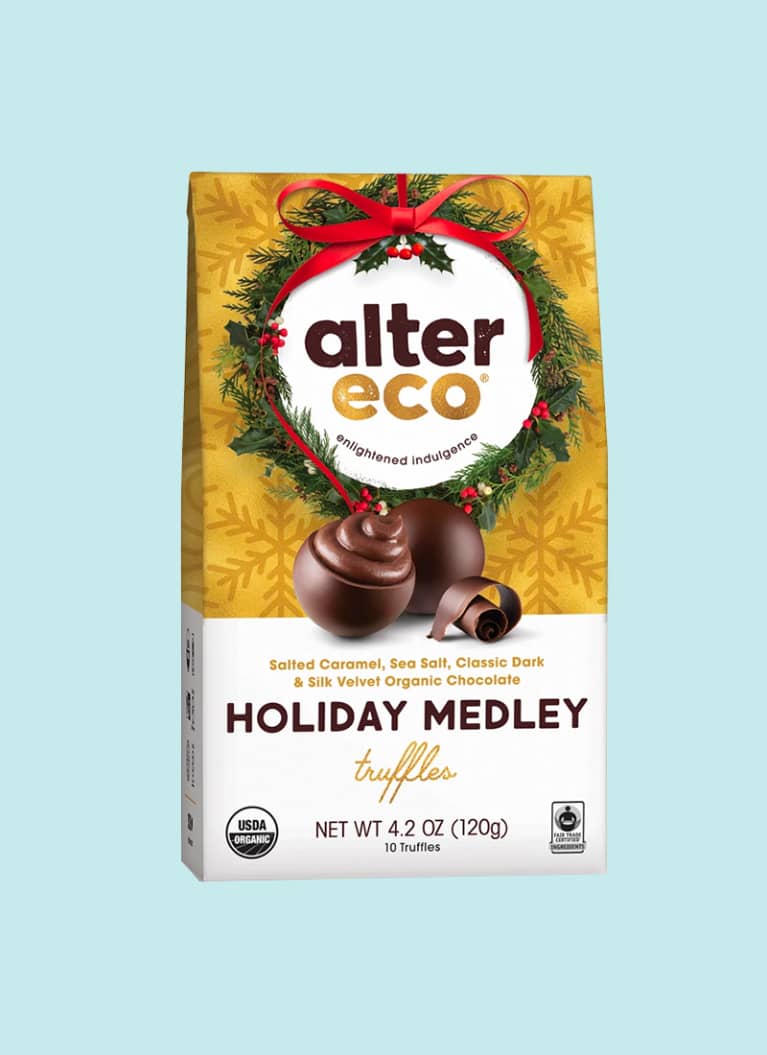 mbg creative + custom
Skinny Dipped Dark Chocolate Peppermint Almonds
Skinny Dipped changed the sweet snack game forever when they changed the ratio of chocolate to almonds in their nuts; each almond gets a thin coating of organic chocolate, which tastes better and cuts way down on the sugar. Each serving, in fact, has less sugar than an apple and more protein than an egg! While all of the flavors are delicious (shout out, peanut butter!), the seasonal peppermint one is out of this world, with a creamy white chocolate and just the right amount of sweet mint.
Dark Chocolate Peppermint Almonds, Skinny Dipped ($24.99 for five 3-ounce pouches)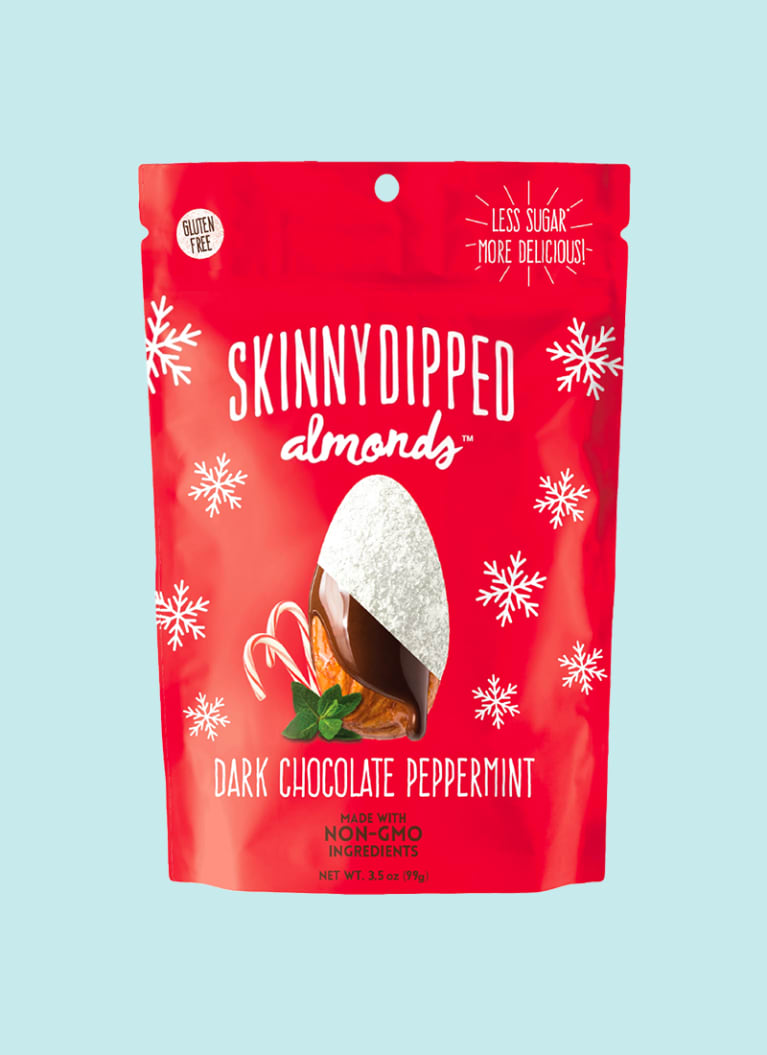 mbg creative + custom