We Tried All Of The Healthy Halloween Candies & These Are Our Favorites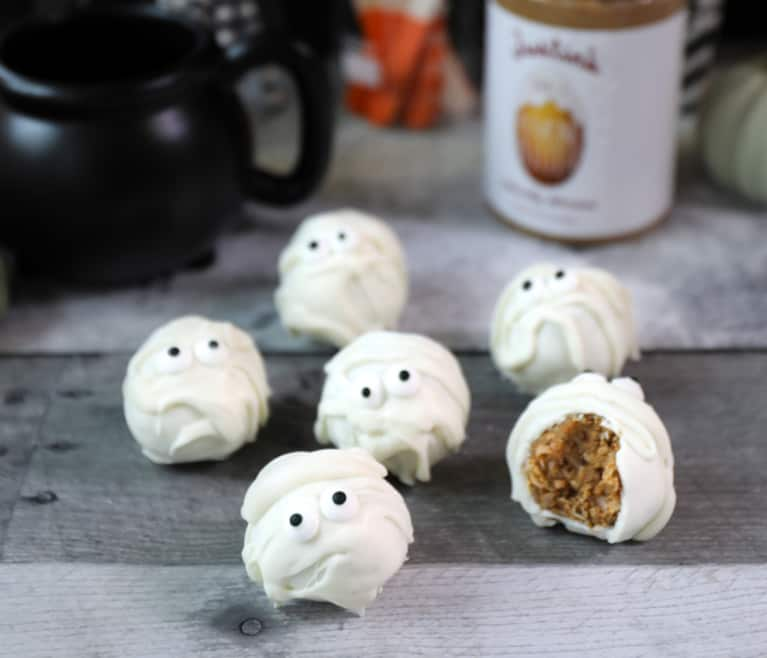 If you're more into treats than tricks, we're on the same page (you're talking to someone who, at age 7, ate all of her Halloween candy in one night. It did not end well). While you might be looking to have a healthier Halloween, let's be real: If you buy raisins or something else equally austere, you'll dive straight into the first fun-size Snickers you find. Not to worry—there are plenty of healthier Halloween candies available, with all the caramel, chocolate, and gummy wonder you ever wanted. We tried everything that's out there, and these are our favorites.
Eating Evolved Coconut Butter Cups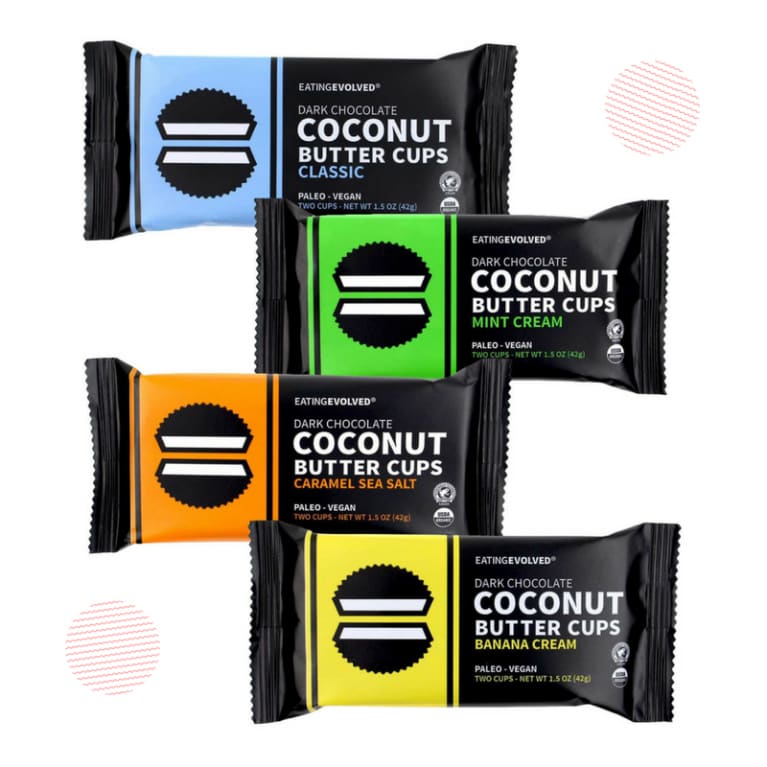 These coconut-butter-filled cups are as beloved on Instagram as cute puppies—and for good reason. Their super-clean ingredient list features only organic coconut, organic cacao, organic coconut sugar, organic cacao butter, and Himalayan sea salt. While all the flavors are amazing, testers LOVED the Caramel and Sea Salt.
UNREAL Dark Chocolate Crispy Quinoa Gems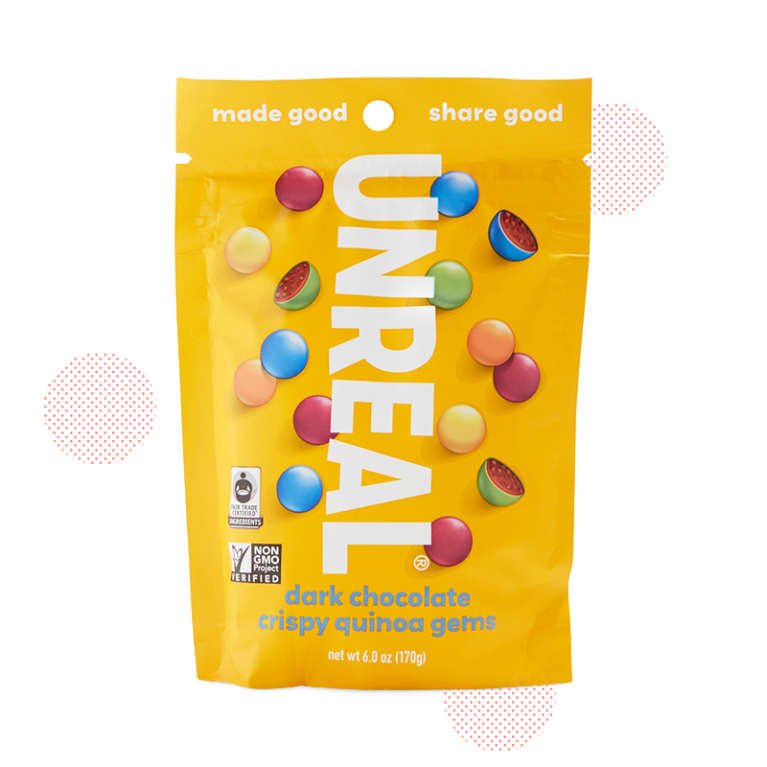 While UNREAL has arguably the biggest healthy candy lineup of any brand (they have a healthy version of just about any childhood favorite), these crispy quinoa gems were our absolute favorite. Imagine if a Crunch bar and an M&M had a baby—but that baby was packed with protein-rich quinoa and coated in rich, organic dark chocolate. That's these guys. You can see why no one in the office can put the bag down.
Annie's Halloween Bunny Grahams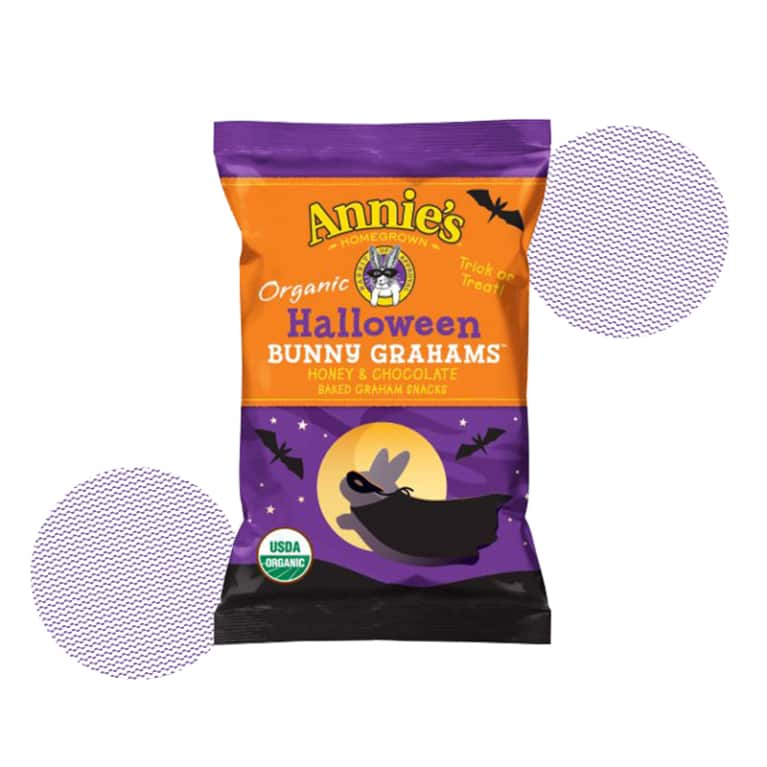 These Bunny Grahams have a fun, vaguely orange and black color and an addictive taste. Made with all organic (although not gluten-free) ingredients, these are perfect for the person who doesn't love candy but still wants a sweet Halloween treat.
Justin's Peanut Butter Cups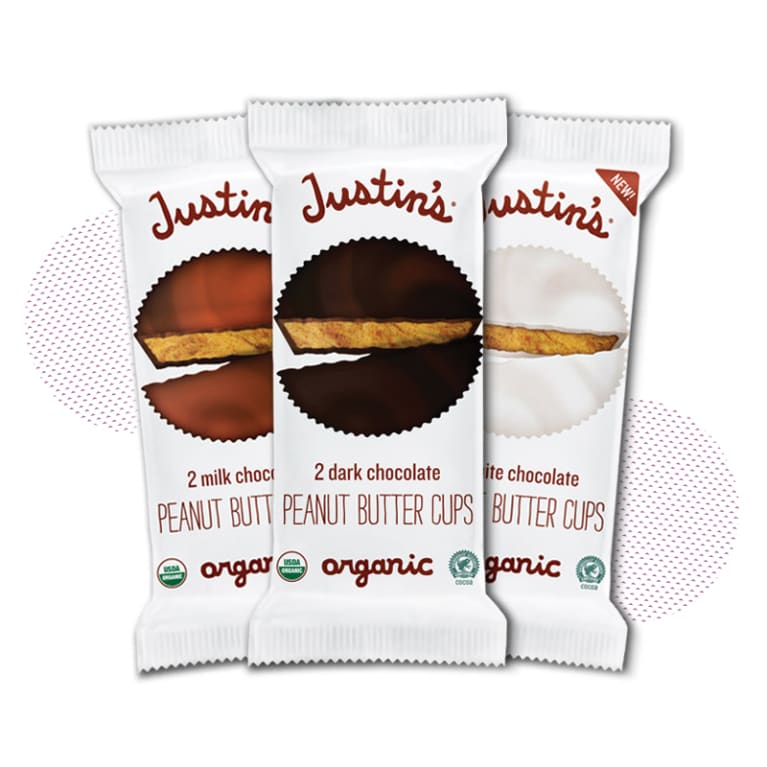 The OG healthy peanut butter cups, Justin's have become something of an addiction—and we can see why. Made with fair-trade dark chocolate and organic peanut butter, these have a sweet, rich flavor and a creamy, addictive filling. The only downside? While Justin's nut butter comes in tons of nut varieties, the cups are still peanut butter only, a bummer for those trying to avoid the legume.
Wholesome Organic Delish Fish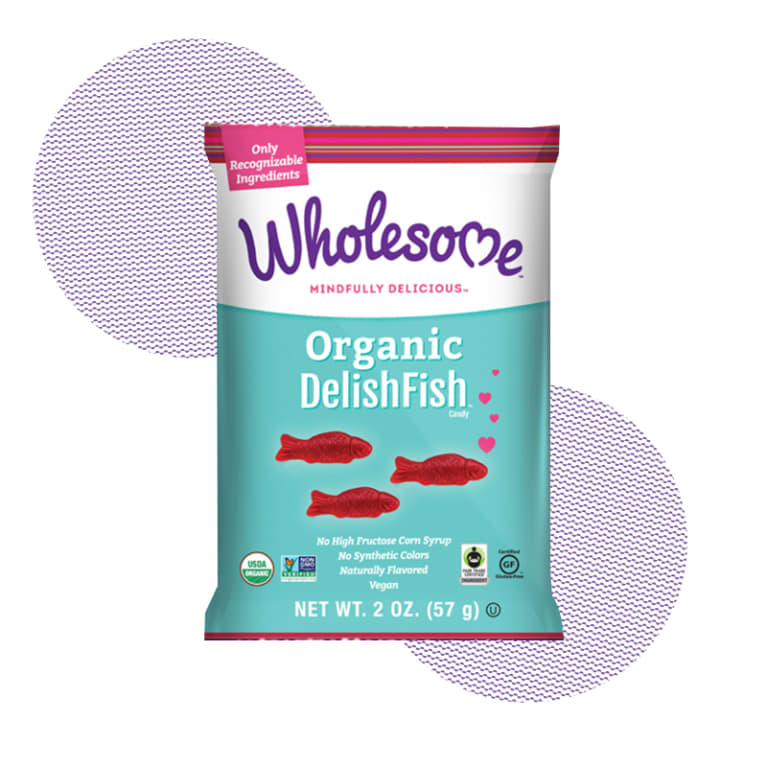 If you're a Swedish fish addict, these are for you. With no artificial colors or flavors, these organic bites are utterly addictive. The texture is exactly like the original, with the slightly gummy, slightly chewy quality that'll keep you coming back for more!