Stop Dousing Your BBQ In Sugar Sauce — Reach For One Of These Super-Healthy Condiments Instead
Contributing Food Editor
By Liz Moody
Contributing Food Editor
Liz Moody is a food editor, recipe developer and green smoothie enthusiast. She received her creative writing and psychology degree from The University of California, Berkeley. Moody is the author of two cookbooks: Healthier Together and Glow Pops and the host of the Healthier Together podcast.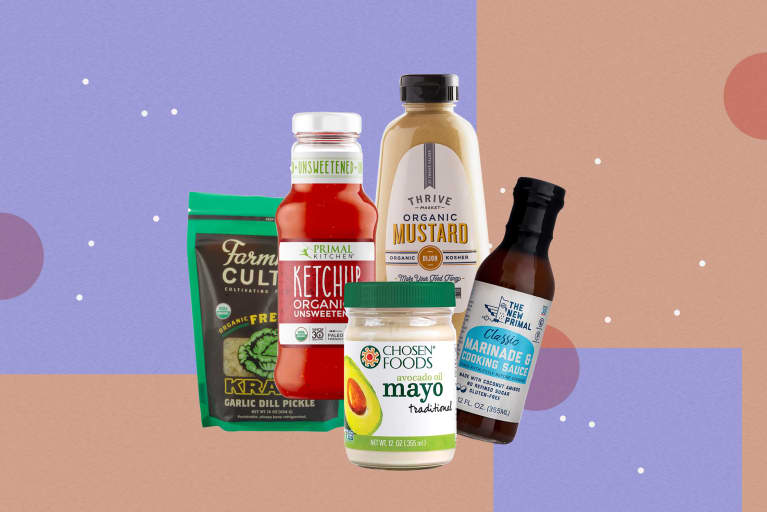 Our editors have independently chosen the products listed on this page. If you purchase something mentioned in this article, we may
earn a small commission
.
Condiments can quickly elevate a meal from uninspiring to drool-worthy, but most sauces people reach for are filled with sugar, artificial flavors and colors, and other less-than-savory ingredients. Luckily, a number of new releases have made it possible to have your burger and eat it too. We've scouted, tested, and tasted our way to finding the absolute best healthy condiments on the market today. Stock up on 'em today and enjoy a better-for-you BBQ all summer long!
Annie's Organic Vegan Worcestershire Sauce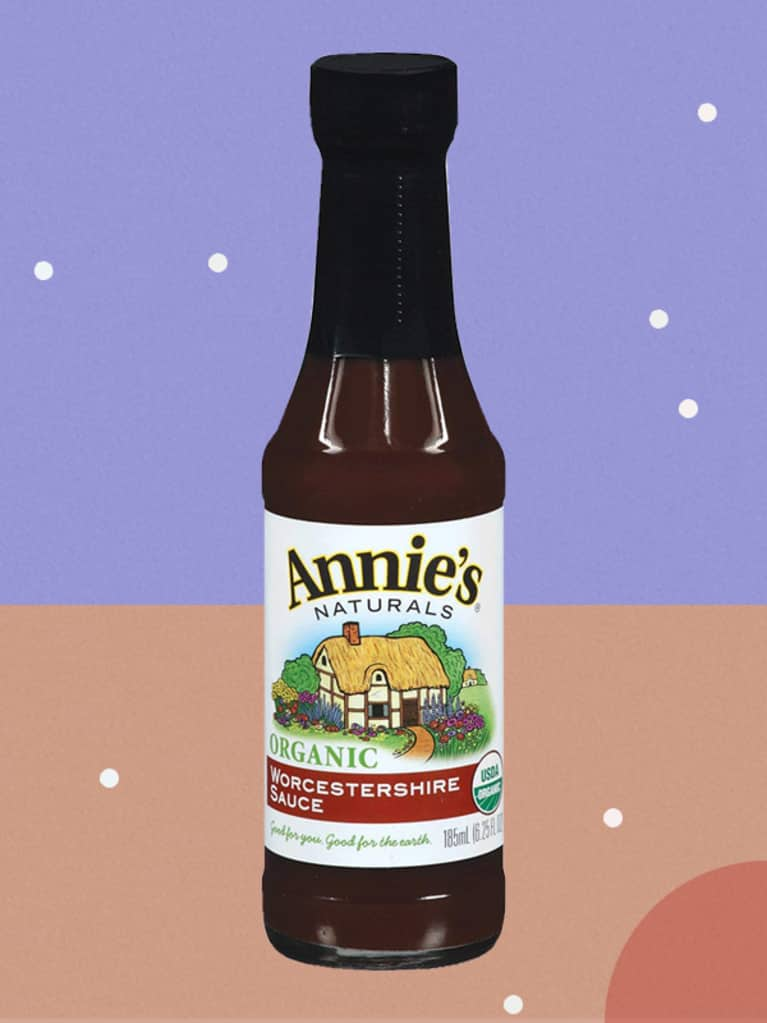 Worcestershire sauce is typically made from fermented anchovies and often contains artificial colors and flavors, but this version, from Annie's, gets its umami kick from soy sauce and apple cider vinegar. Use it to kick up the flavor of burgers or marinades for meat or vegetables, or use it to add a surprising dose of umami to chilis or even a hearty salad dressing. Organic Vegan Worcestershire Sauce, Annie's ($4.89)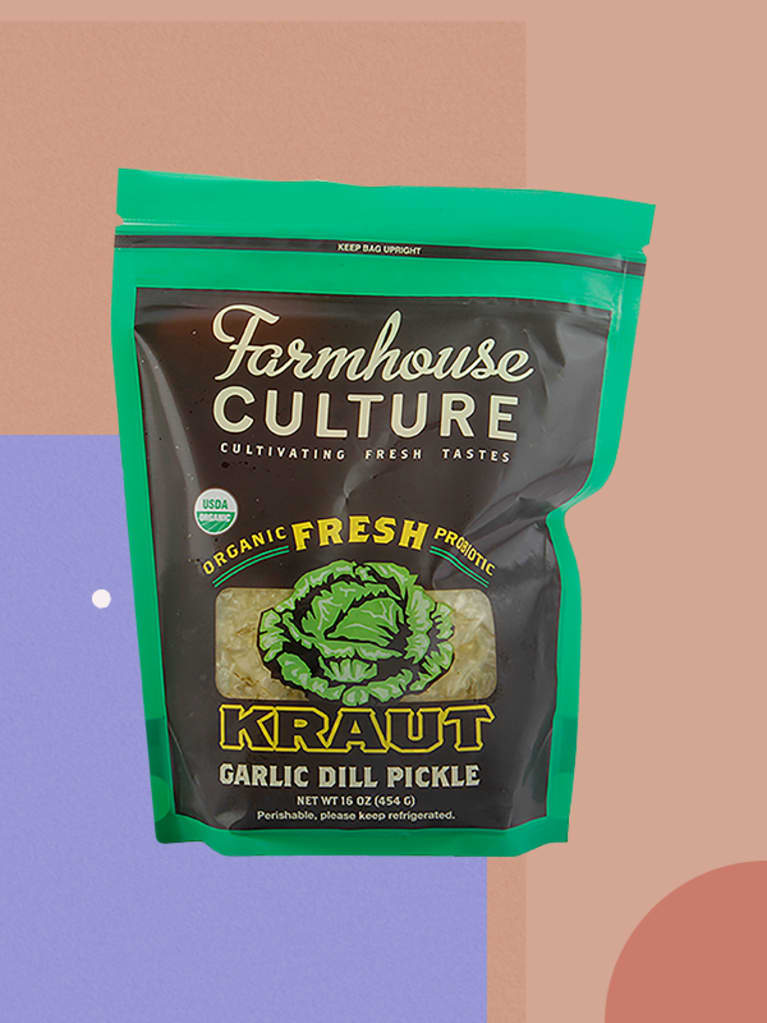 A hot dog isn't complete without tangy sauerkraut, and a burger without relish is missing much of its balancing acid kick. If you go for a typical off-the-shelf variety, though, you're missing out on tons of gut-healing probiotics. Instead, reach for Farmhouse Culture's probiotic-packed krauts—the standard is the perfect dog topper, while the dill pickle is perfect when you need that relish flavor. The smoked jalapeno also adds a lovely funky note to any coleslaws. Kraut, Farmhouse Culture ($6.99)
Thrive Market Organic Yellow Mustard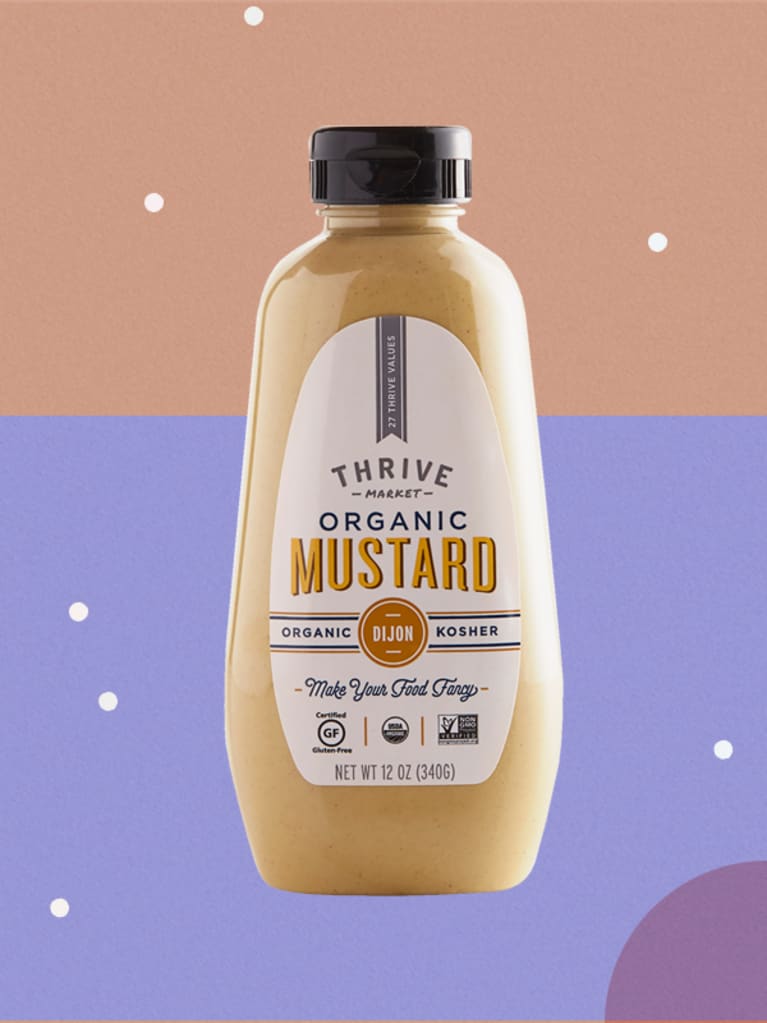 Thrive Market has long been a wellness world staple for selling high-quality health food at highly discounted prices (they also give memberships to people in need, so everyone can have access to a healthier lifestyle, a You. We. All. sentiment we're deeply appreciative of). Now they've released their own line of products, and the quality (and prices!) need to be seen to be believed. This mustard contains just six ingredients and has a bright tangy flavor that will take your BBQ to the next level. Organic Yellow Mustard, Thrive Market ($2.79)
Primal Kitchen Organic Unsweetened Ketchup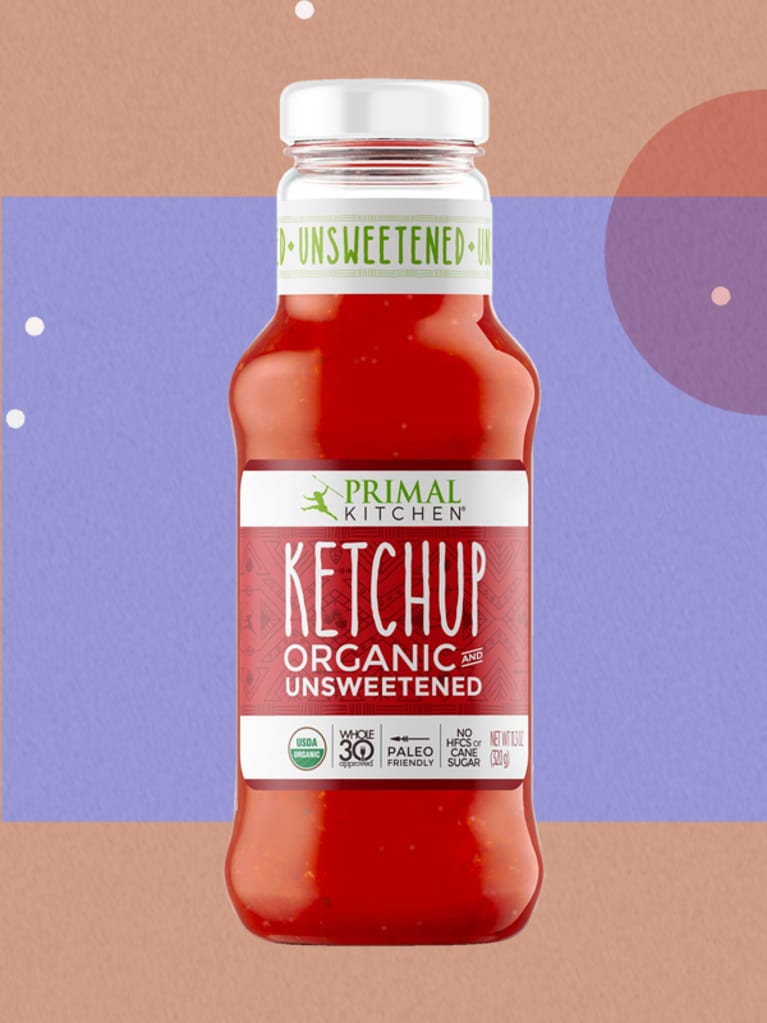 Ketchup might be the world's most popular condiment, but the reason it's so addictive is because it contains copious amounts of sugar. This version has no added sugar but still somehow has a robust, sweet flavor, thanks to the natural bright acidity of the tomatoes, a hint of balsamic, and a heady spice blend. Plus, all of the ingredients are organic! Once you try it, you'll never go back to the sweetened type. Organic Unsweetened Ketchup, Primal Kitchen ($5.99)
Chosen Foods Avocado Oil Mayo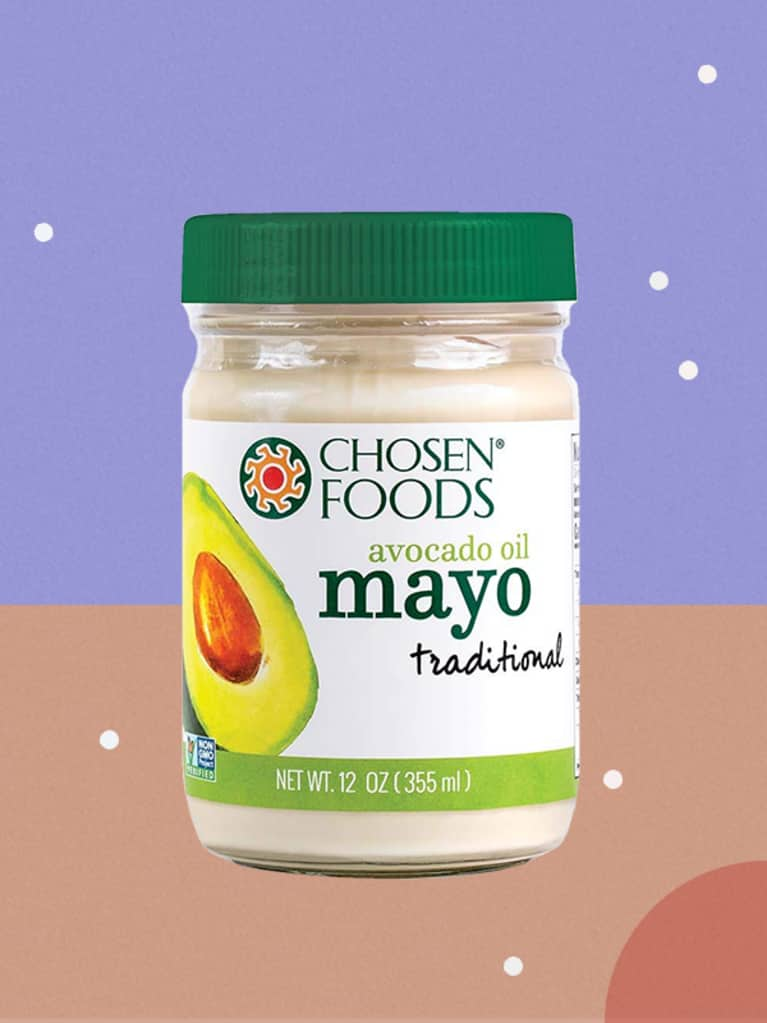 This mayo is made with avocado oil, making it a heart-healthy, omega-9-rich alternative to traditional types. It's dairy-free, gluten-free, and has the creamy, rich texture of the mayo you know and love but with an even more robust flavor. While we love all of the flavors (black garlic, wasabi, and harissa), the traditional is a versatile pantry staple. Potato salad will never be the same! Avocado Oil Mayo, Chosen Foods ($8.99)
The New Primal Classic BBQ Sauce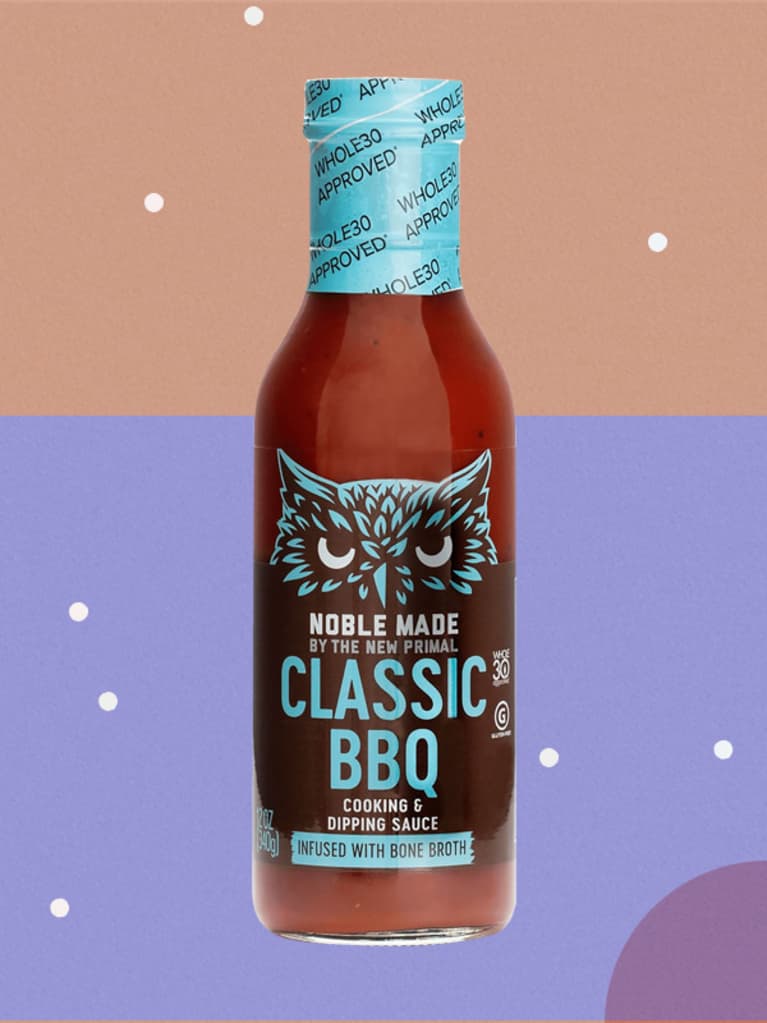 The New Primal is killing the healthy condiment game, with one of the only truly clean ingredient-filled BBQ sauces on the market today. It's Whole30-approved, and uses grass-fed bone broth as its base for rich, silky texture. With no refined sugar, the sauce instead relies on a bit of pineapple juice for a not-too-sweet flavor, and a heady mix of spices add a tons of zest and life to the blend. It's available nationwide in Whole Foods now, and will be able to purchased on-line in September. Classic BBQ Sauce, The New Primal ($8.99)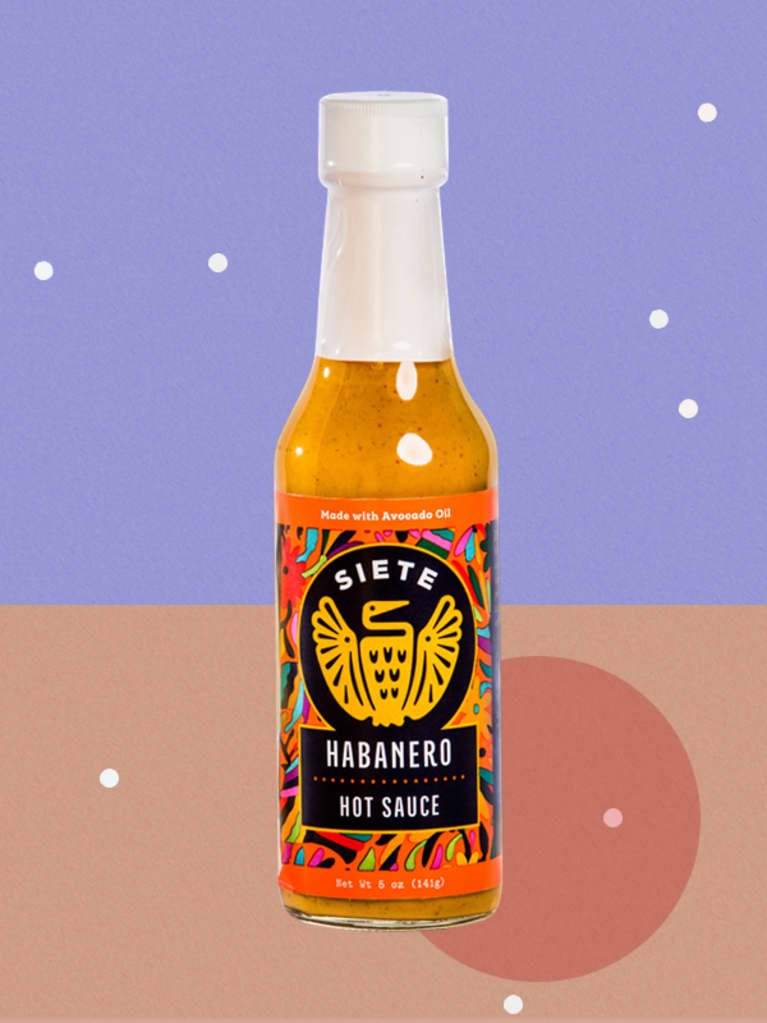 We'e already written about our love for this hot sauce, which is filled with flavorful, healthful ingredients. While all of the varieties would add a perfect extra kick to your BBQ veg or meat, the Habanero Hot Sauce is a stand out for its classic spicy flavor mingled with a surprising sweetness. A word to the wise: This is the spiciest of the four new flavors, so if you prefer something with less kick, reach for one of the other ones. Habanero Hot Sauce, Siete ($4.99)