The One Machine You're Neglecting At The Gym — But Should Start Using ASAP
CSCS-certified strength & conditioning specialist
By Rachel Straub, M.S.
CSCS-certified strength & conditioning specialist
Rachel Straub, M.S. is an exercise physiologist, nutritionist, biomechanist, certified strength and conditioning specialist (CSCS) with master's degrees in nutritional sciences and exercise physiology from San Diego State University, and a master's in bio-kinesiology from UCLA.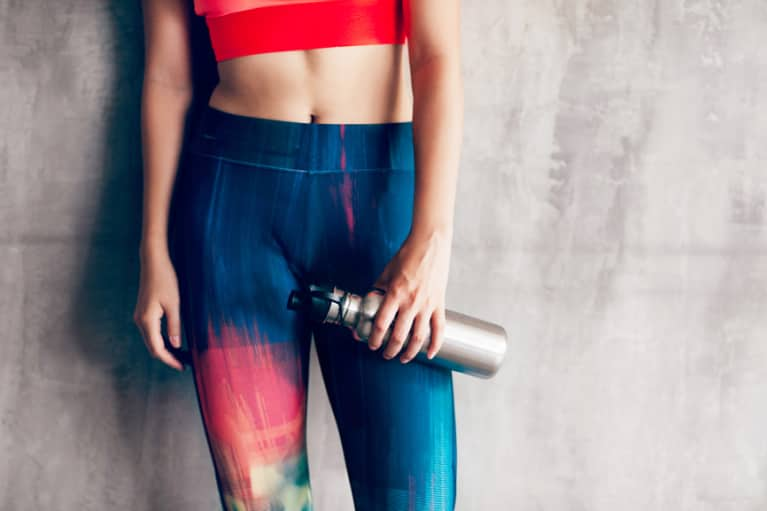 For me, summer means shaking up my workout routine. If you're looking to do the same, let me let you in on a little secret you've probably been neglecting: the stair climber, which is hands down my favorite machine at the gym. Don't get me wrong, cardio machines such as the elliptical, treadmill, and stationary bike are fine, but nothing brings me quite as much joy as the stair climber. Plus, it's the best workout out there.
Have you ever tried it? If not, here are five good reasons to start:
1. The stair climber strengthens your gluteus medius, which is weak in most people.
The gluteus medius, which runs along the sides of your hips, is essential for maintaining proper alignment of your pelvis and femur. When it is weak, your pelvis drops and your knees cave inward. This produces knee or low-back pain—sometimes both.
However, 95 percent of people I see using the stair climber are holding on for dear life because they are going too fast and can't maintain their balance. If you are doing this, please stop! This basically shuts down your gluteus medius. Instead, slow down so you can use the stair climber without holding on to anything. I assure you that you will finally know where your gluteus medius is.
2. The stair climber is lower impact than running.
Running can be very hard on your body, and it requires you to be in really good shape—and I'm not just talking about cardiovascular fitness. I'm referring to balance and strength, particularly at the hip. If you are a runner and you haven't built up top-notch strength and balance just yet, you are just banging up your joints. Want to remedy that? Use the stair climber. You can get just as much cardio—perhaps more!—and it will be easier on your joints.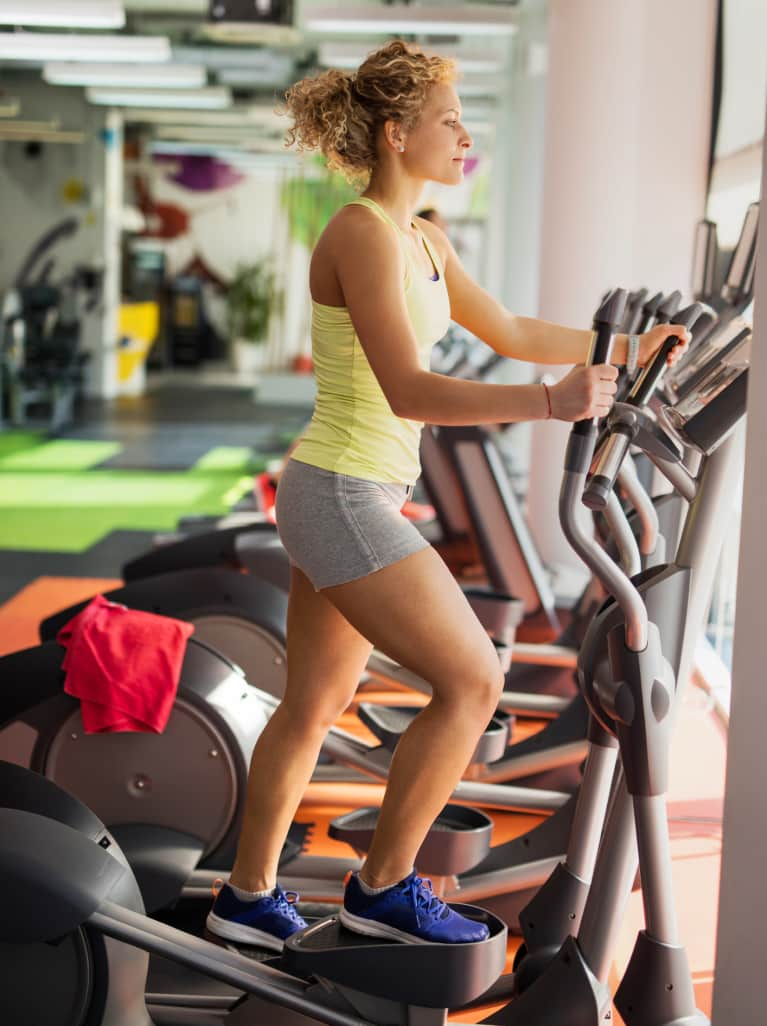 3. The stair climber improves your balance.
Many people have poor balance, runners included. Can you stand on one foot without wobbling? If not, your balance needs work. And the stair climber may just be exactly what the doctor ordered. Please slow way down first, though, and don't lean on the handles!
4. When it comes to overall fitness, the stair climber is a one-stop shop.
Staying in shape takes a lot of time and a lot of effort. But if you choose your exercises wisely, you will be much more successful in reaching your goals. The stair climber is a no-brainer. If used properly, it can improve your cardiovascular fitness, hip strength, and balance all in one. What a deal!
5. The stair climber is kinder to your knees than walking hills.