Powder Cleansers Are Trending—Here Are 6 Green Beauty Faves
Contributing Wellness & Beauty Editor
By Lindsay Kellner
Contributing Wellness & Beauty Editor
Lindsay is a freelance writer and certified yoga instructor based in Brooklyn, NY. She holds a journalism and psychology degree from New York University. Kellner is the co-author of "The Spirit Almanac: A Modern Guide to Ancient Self Care," with mbg Sustainability Editor Emma Loewe.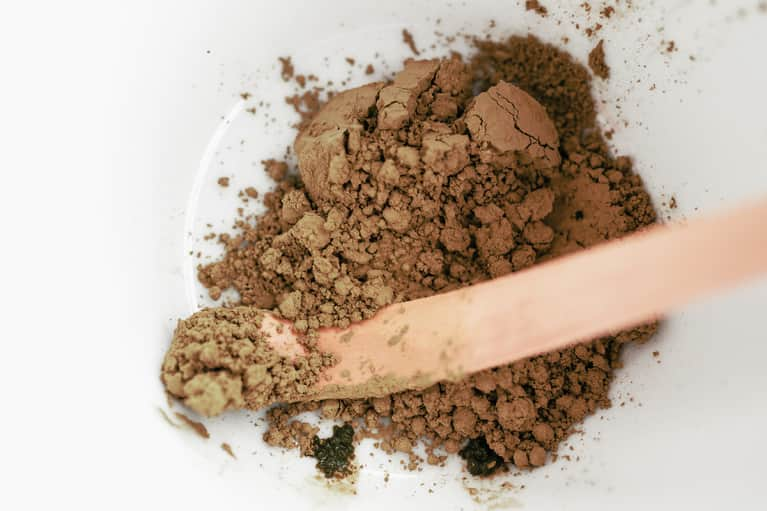 Our editors have independently chosen the products listed on this page. If you purchase something mentioned in this article, we may
earn a small commission
.
What is a cleansing powder and why do I need one, you ask. Largely driven by the ever-growing popularity of K-beauty—short for the Korean beauty movement—powder cleansers are beginning to crop up across all lines of the skin-care spectrum. To be clear, they're not sitting atop the best-selling product list at Sephora (of course we checked—though we were happy to see better-for-you brands like Sunday Riley and Tata Harper on that list), but when an entirely new category of beauty products starts sprouting, it's so damn exciting, we simply can't keep it to ourselves.
Clay, powdered aloe, rice bran, pulverized pearls, and other earthly ingredients constitute a promise for brighter, more youthful skin, and as a fan of powder cleansers I can attest: They deliver. You might be used to seeing powdered products as the base of slightly more intense treatments like weekly masks and exfoliants, but powder cleansers are gentle enough for daily or alt-daily use.
To use a powder cleanser, put a spoonful onto your palm and combine it with a few drops of warm or lukewarm water. Rub your palms together and add water until the consistency feels right. Each product will have unique guidelines, but the less watery your mixture is, the more exfoliating it will feel. For a gentler wash, add more water.
The truly excellent bonus of powder cleansers? They're carry-on friendly and are far less likely to explode in your bag. Welcome to your new summer skin-care obsession.
1. SW Basics of BK - Aloe Vera Powder
Home to one of our favorite cleansers of all time, SW Basics of Brooklyn has come out with another cleanser, this time in powder form. Aloe vera is one of mother nature's most healing treatments for burned, cut, or irritated skin—and of course, SW goes ahead and bottles it for us. To use this freeze dried aloe, simply add a few drops of water. It'll revert to the gel-like consistency of freshly harvested aloe and leaves skin feeling soft and smooth after using it as cleanser.
SW Basics of BK Aloe Vera Powder($16)
2. less - Moroccan Washing Clay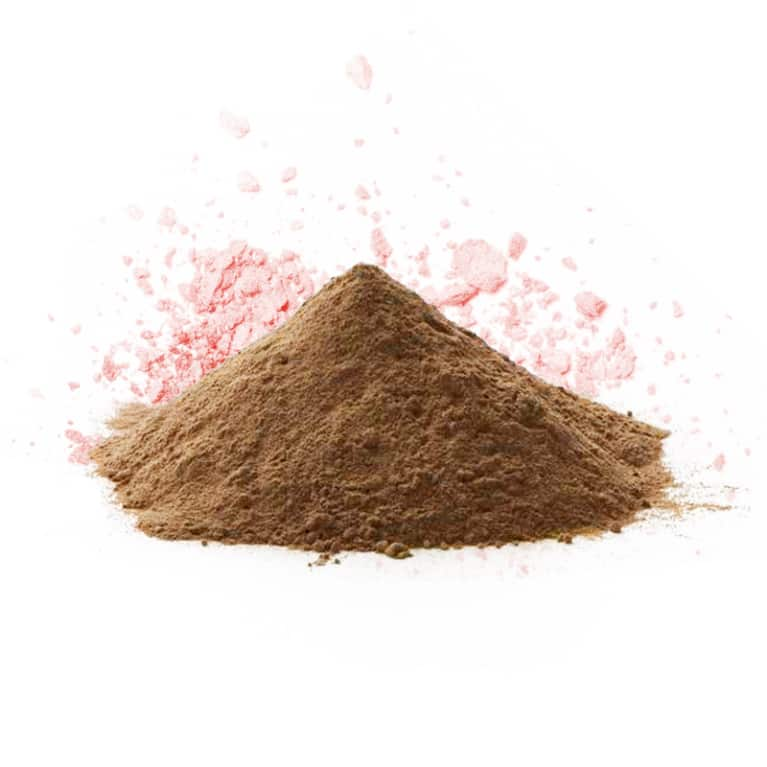 This single-ingredient washing clay expounds the values of its brand, less, a German skincare line with a reductionist philosophy. The brand postulates that cleansing is foundational to a great skincare regimen. With clay, you guessed it—less is more. It's a powerful ingredient—if you have sensitive skin, we recommend "cutting" it with a few drops of face oil or moisturizing cream and following with a moisturizing treatment for that inside-out glow.
Less Moroccan Washing Clay ($28)
3. JustBe - Daily Cleanser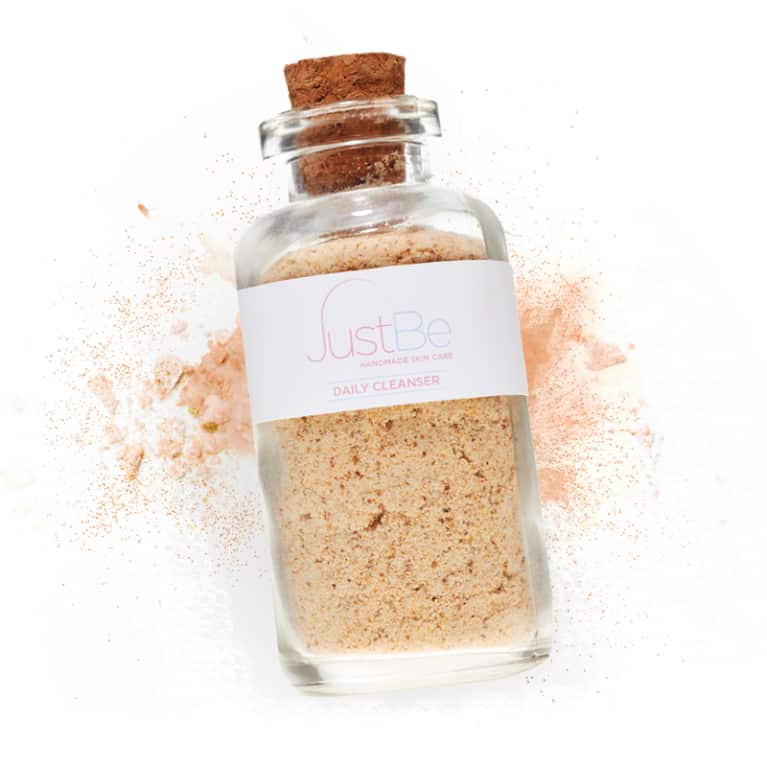 Negin Niknejad (fun fact: she's Courtney Love's esthetician) infuses her products with energy from positive words, crystals, music, and reiki. This one in particular is a blend of nuts, which are often too abrasive to use every day, but Niknejad grinds into a fine powder. This product does contain milk legumes so avoid it if you're allergic or plant-based, but they're intentional—lactic acid from the milk works in concert with the other calming ingredients to leave your skin feeling supple and soft.
JustBe Skin Line Daily Cleanser ($55)
4. PLANT Apothecary - Rice + Clean Gentle Facial Cleanser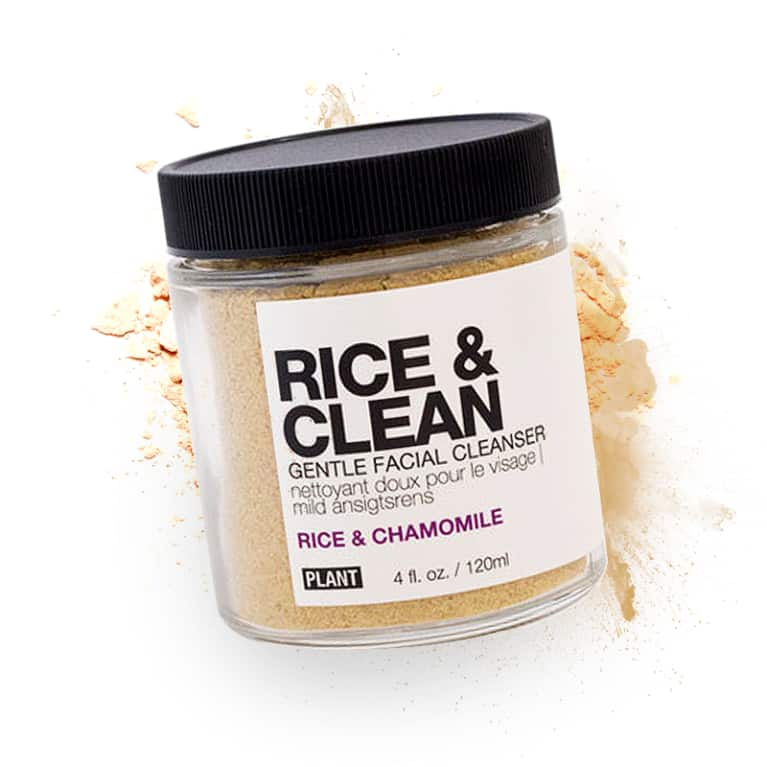 Taking a page out of Japanese skincare, this rice bran-based cleanser softens skin and protects it from damage caused by UV rays. The geishas used water leftover from cooking rice to wash their faces, claiming it gave them better skin. Little did they know this was thanks to power ingredient, gamma oryzanol, from the rice. Combined with chamomile, which has antimicrobial properties, this powder cleanser is gentle enough for even sensitive skin.
PLANT Apothecary Rice + Clean Gentle Facial Cleanser ($24)
5. May Lindstrom - The Clean Dirt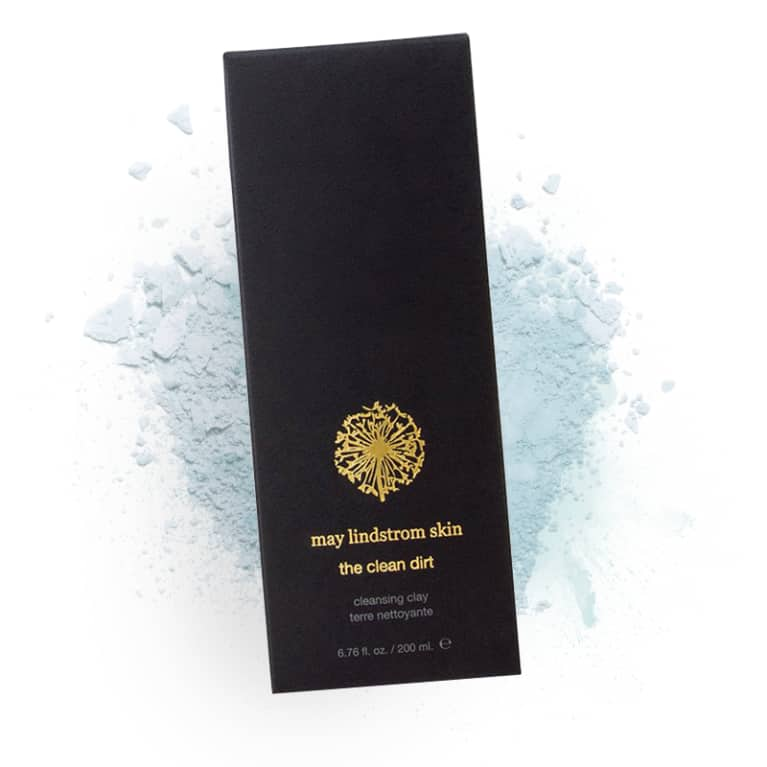 This cleanser earns its name. It absolutely looks like dirt but smells like an earthy mix of warming spices and a hint of the sea. With strong detoxifying ingredients like clay, salts, and nutmeg, clove, cinnamon, rose, ginger, and other spices, you can really feel it working. It's finely ground, so I love to follow this with a toner or a washcloth to make sure I get all the product off. It's the only dirt that'll leave you feeling squeaky clean.
May Lindstrom The Clean Dirt ($70)
6. Fat And The Moon - Light As A Featha Cleanser
Coconut, honey, and rhassoul clay are the triple threat in this cleanser—the coconut moisturizes skin, honey neutralizes any problem areas with its natural anti-microbial state (in the best, microbiome friendly way) and rhassoul clay draws impurities out of the skin. Best of all isn't even the pricetag, but the opportunity to support a small brand with a big mission whose mantra is "Self care is Earth care." Yes.
Fat And The Moon Light As A Featha Cleanser ($12)