Want To Try Oil Cleansing? Read This First
Contributing Wellness & Beauty Editor
By Lindsay Kellner
Contributing Wellness & Beauty Editor
Lindsay is a freelance writer and certified yoga instructor based in Brooklyn, NY. She holds a journalism and psychology degree from New York University. Kellner is the co-author of "The Spirit Almanac: A Modern Guide to Ancient Self Care," with mbg Sustainability Editor Emma Loewe.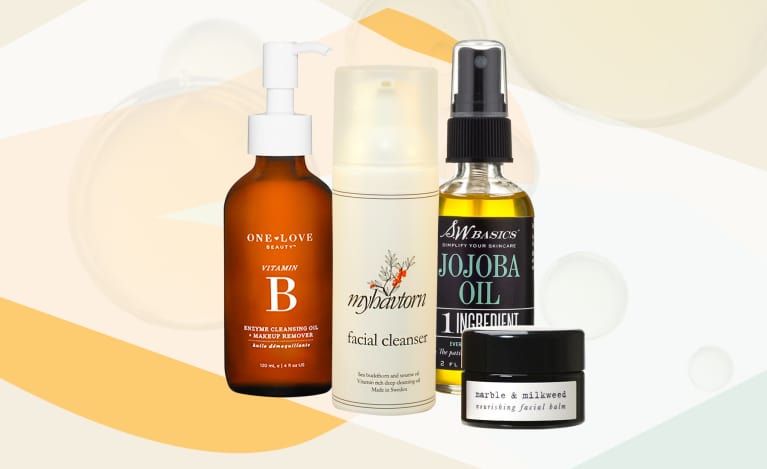 Our editors have independently chosen the products listed on this page. If you purchase something mentioned in this article, we may
earn a small commission
.
Even though it's gained popularity in the past few years, oil cleansing can still sound counterintuitive. "People with oily skin are often nervous about oil-cleansing, as they feel it will break them out," said holistic dermatologist Cybele Fishman, M.D. Until very recently, cleansers have been marketed to "remove excess oil" and "unclog oily pores," so it's no surprise that the idea of massaging oil into your face as a cleansing method prompts some skepticism.
"Many cleansers for oily skin are full of surfactants and foaming agents, which disrupt the skin barrier and are irritants," Dr. Fishman said. "The skin becomes more inflamed." Eventually, the cycle is perpetuated by using harsh cleansers with detergents and soaps to cut through the additional oil. You see how it can get tricky!
Oil cleansing, on the other hand, balances the skin's oil production, bringing back to its natural oil production rhythms. "Oil absorbs oil, so it will actually remove excess sebum, which can clog pores," said Dr. Fishman. Another bonus? It's relatively simple to choose products with clean ingredients because straight oils don't need preservatives for safety.
If oil cleansing sounds intimidating, or you haven't had success before, check out this all-star lineup of cleansing oils, and then watch this super-simple video by holistic esthetician and mbg collective member Britta Plug on how to do it right.
1. Myhavtorn Facial Cleanser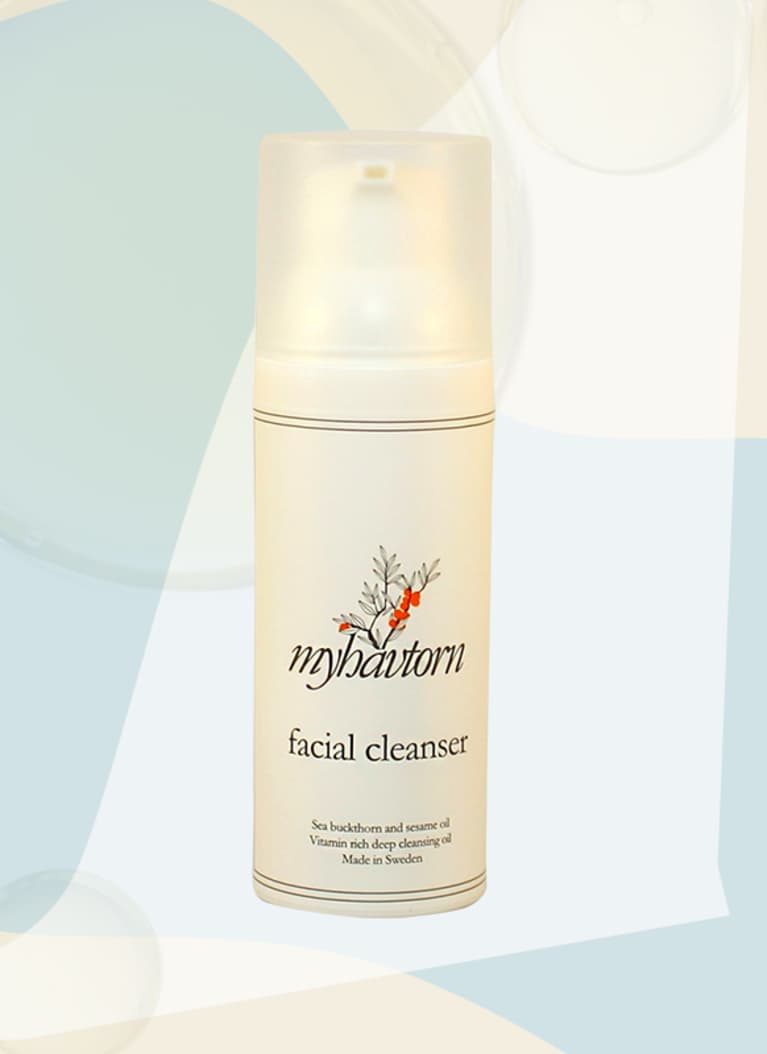 The Myhavtorn cleanser is Plug's favorite and is the same one she used in her oil-cleansing tutorial. It's lightweight and includes star ingredient organic sea buckthorn oil, an antioxidant-heavy berry extract that's especially healing on sun-damaged skin. It's also made by a small mom-and-pop shop in Sweden, so you can feel just as good about the ingredients as you do about supporting a family business that harvests the berries by hand.
Facial Cleanser by Myhavtorn ($30)
2. One Love Organics Vitamin B Enzyme Cleansing Oil + Makeup Remover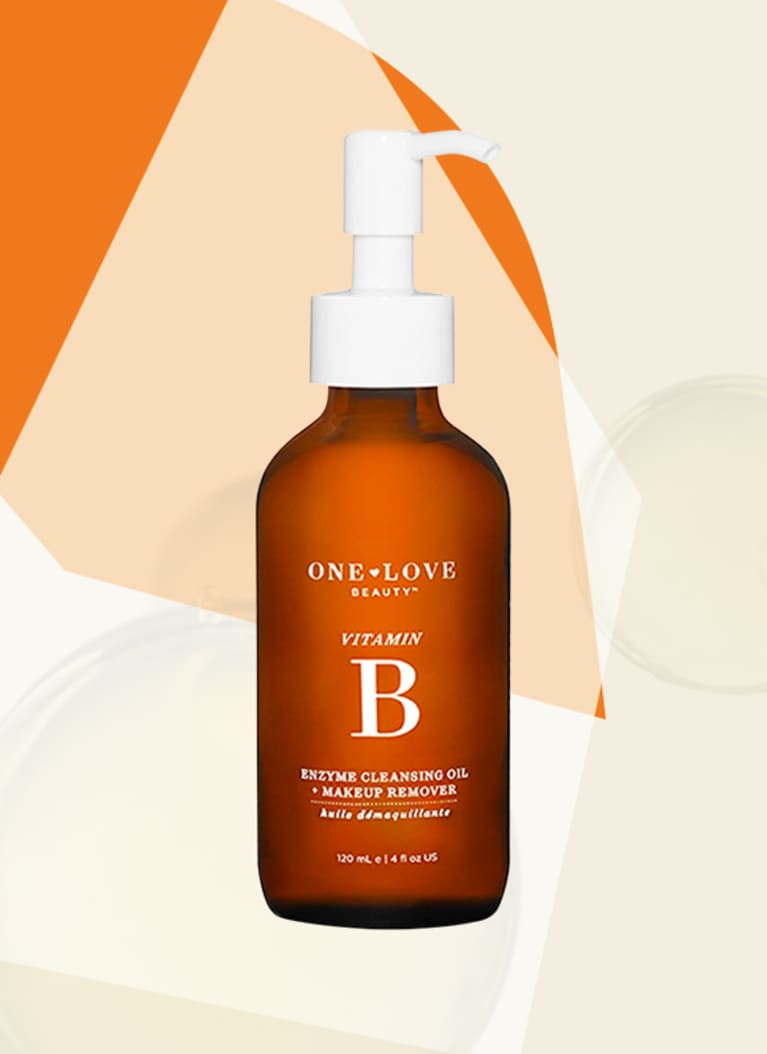 Just starting out with oil cleansing? This is your new jam. One Love Organics' oil cleanser smooths onto the skin like any oil cleanser, but when it's time to remove the product, it rinses off more easily than other oil-based cleansers, making it an ideal "starter cleanser" for those who are transitioning. Bonus: The papaya enzymes keep skin feeling smooth and supple.
Vitamin B Enzyme Cleansing Oil + Makeup Remover by One Love Organics ($42)
3. de Mamiel Pure Cleansing Dew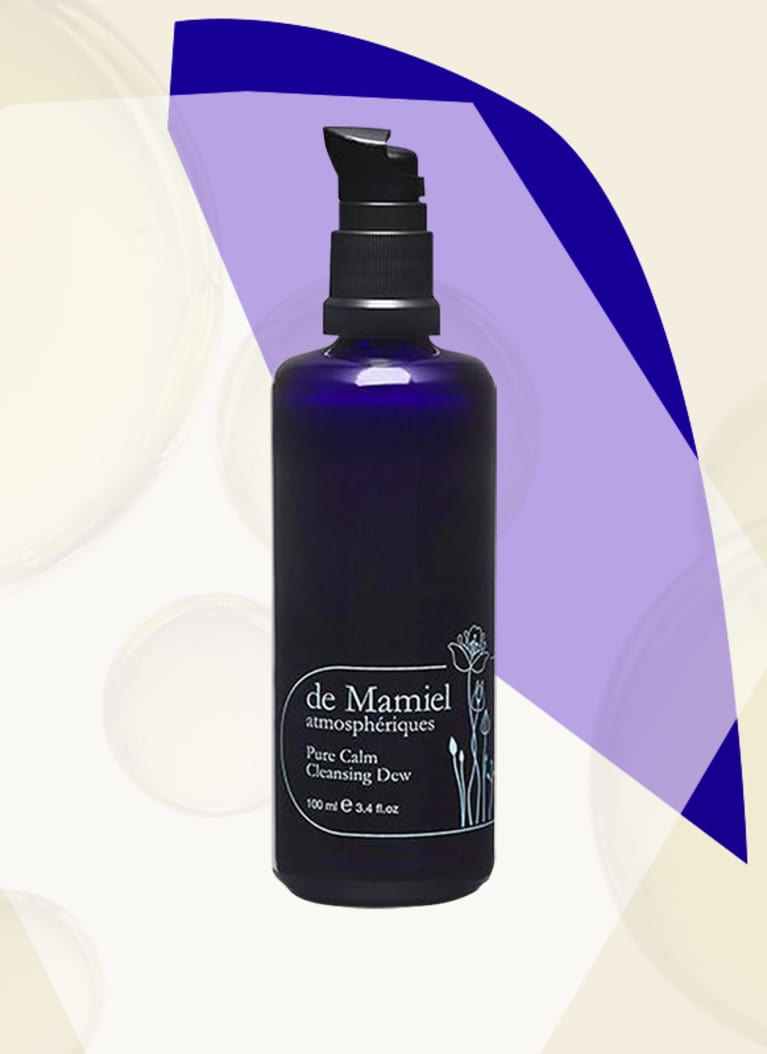 For an oil-cleansing experience that's also aromatherapeutic, de Mamiel has you covered. Prickly pear seed oil, raspberry oil, and rosehip oil—all antioxidant-rich, reparative, and regenerative—work together with 11 other herbs, plus essential fatty acids and other plant actives to nourish the skin gently mitigating redness, dullness, and irritation.
Pure Cleansing Dew by de Mamiel ($88)
4. White & Elm Deep-Pore Cleansing Oil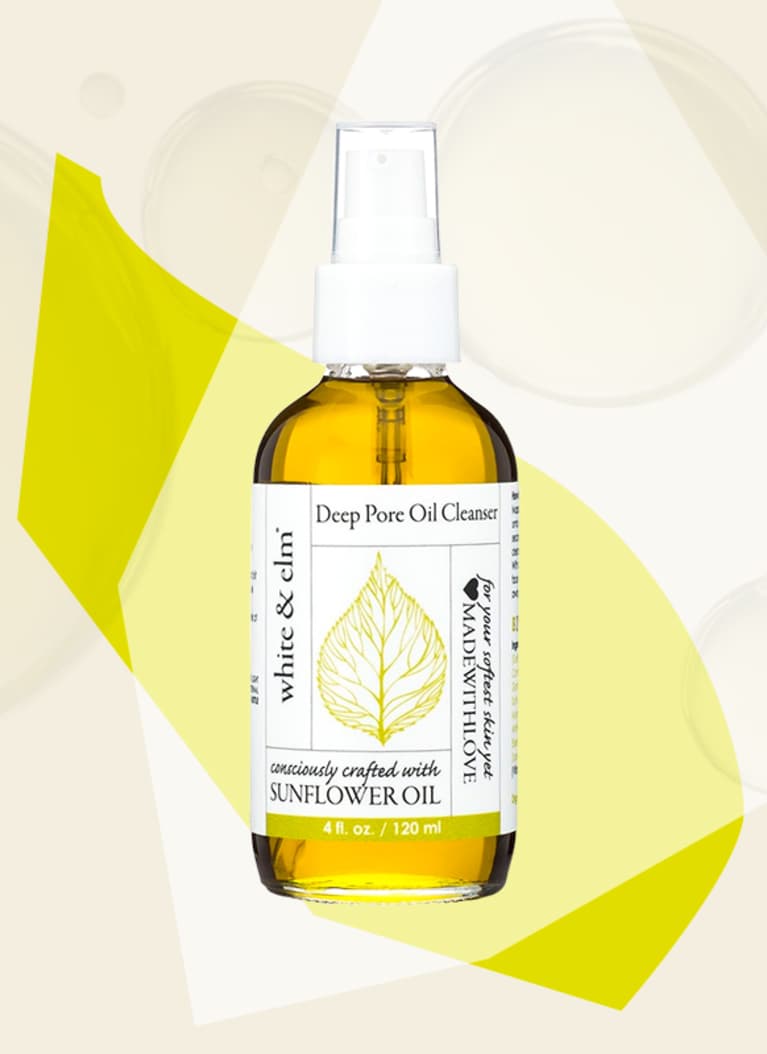 Made for people with oily, red, sensitive skin, White & Elm's EWG-certified deep-pore cleansing oil includes sunflower, avocado, castor, and hemp seed oils. It's scent-free and a favorite of consumers with skin prone to irritation.
Deep-Pore Cleansing Oil by White & Elm ($18)
5. True Botanicals Pre-Cleanse Oil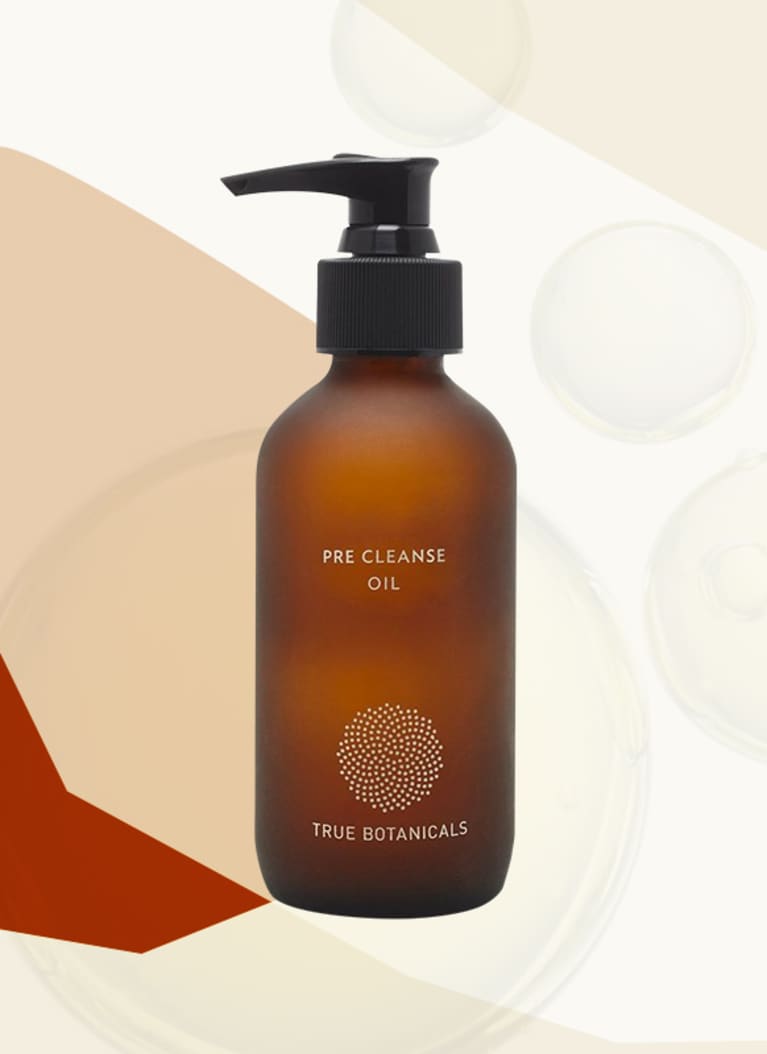 The only four ingredients in this cleansing oil—castor oil, sesame oil, apricot oil, and bergamot—are aromatically unassuming but pack a functional punch. Formulated to work away makeup, sunscreen, dirt, and city pollution, this "pre-cleanse" oil is just as good to use on its own.
Pre-Cleanse Oil by True Botanicals ($48)
6. Marble & Milkweed Nourishing Balm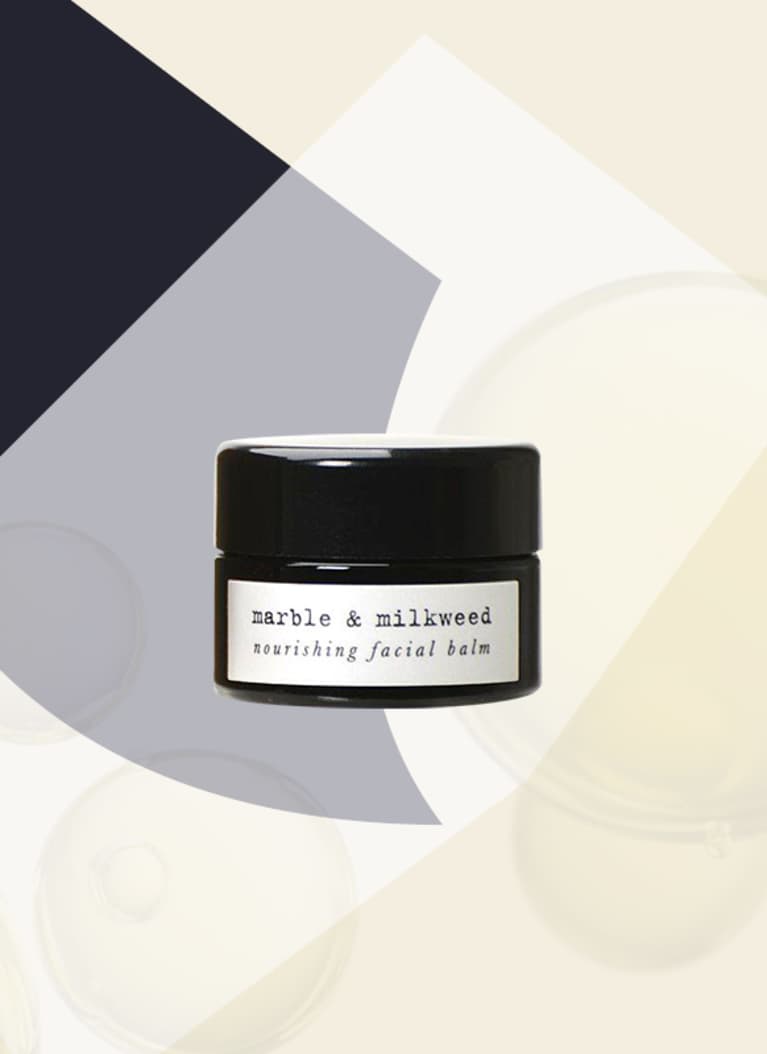 This product isn't an oil per se—it's a solid thanks to the beeswax included—but with a few rolls in between your palms, it feels and works like one. Local honey, bee pollen, royal jelly, and beeswax are the standout ingredients in this balm, working to alleviate inflammation and redness on even the most sensitive skin.
Cleansing Balm by Marble & Milkweed ($18)
7. Kahina Giving Beauty Oil Cleanser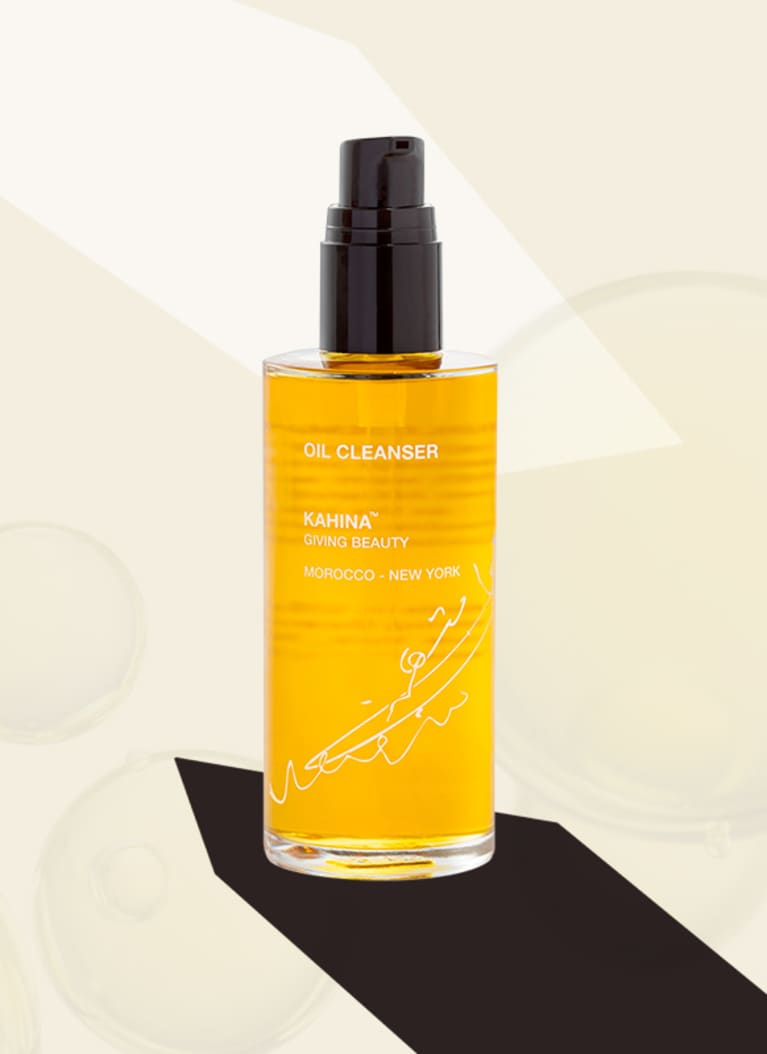 Kahina's Oil Cleanser is a new launch to celebrate the 10-year anniversary of the natural beauty brand. Using calendula, tumeric, blue tansy—which smells divine in the formula—and John's Wort, it's nourishing and balancing for the skin. It's a little thick, which is quite nice with an oil cleanser especially if you're using it to remove makeup, and when you remove it, skin is left feeling softer and calmer.
Oil Cleanser, Kahina, $59
8. DHC Deep Cleansing Oil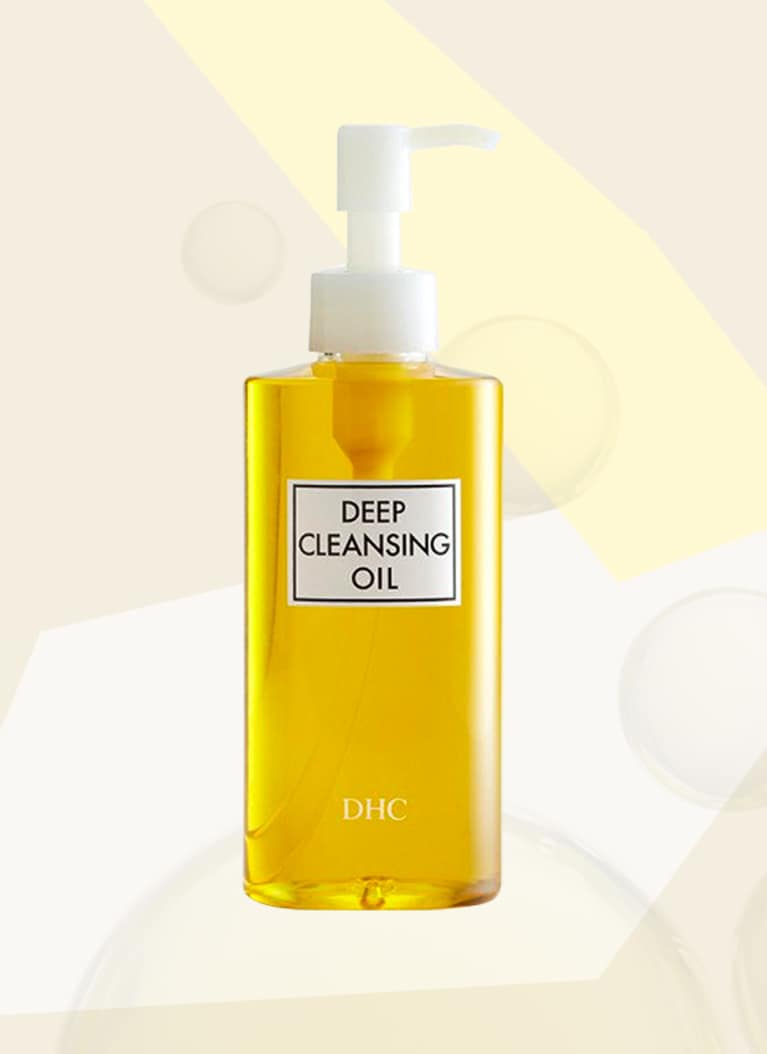 DHC is a cult-followed Japanese beauty brand that's well known for its oil cleanser. With only eight ingredients, no fragrances, mineral oils, parabens, or phthalates, it's an excellent choice for sensitive skin. Although it does contain a natural preservative and a few synthetics, key ingredients are olive oil and rosemary extract, which work synergistically to keep the skin free of makeup, SPF residue, waterproof mascara, and grime from the day.
Deep Cleansing Oil, DHC, $28
9. Burt's Bees Facial Cleansing Oil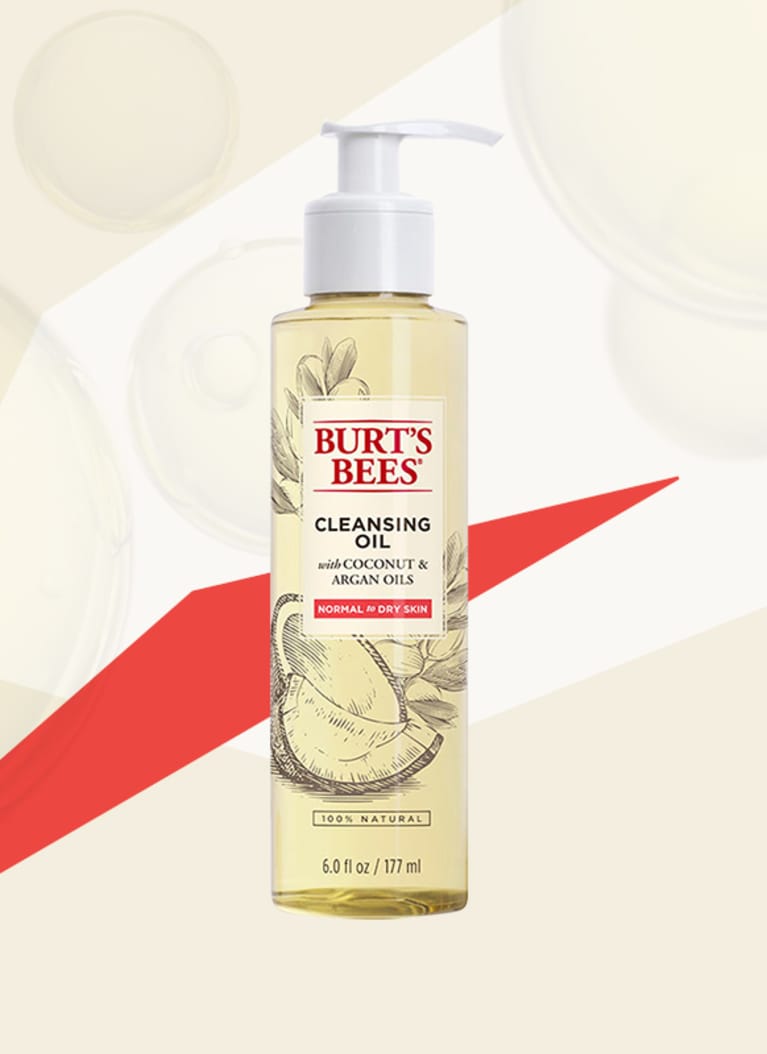 Burt's Bees cleansing oil has a base of coconut oil, argan oil, and vitamin E, three ingredients known for their skin-nourishing properties. While the package notes it's good for normal and dry skin types, several customer reviews said they've successfully used it with combination and acne-prone skin.
Facial Cleansing Oil, Burt's Bees, $16
10. Tatcha Pure One Step Camellia Cleansing Oil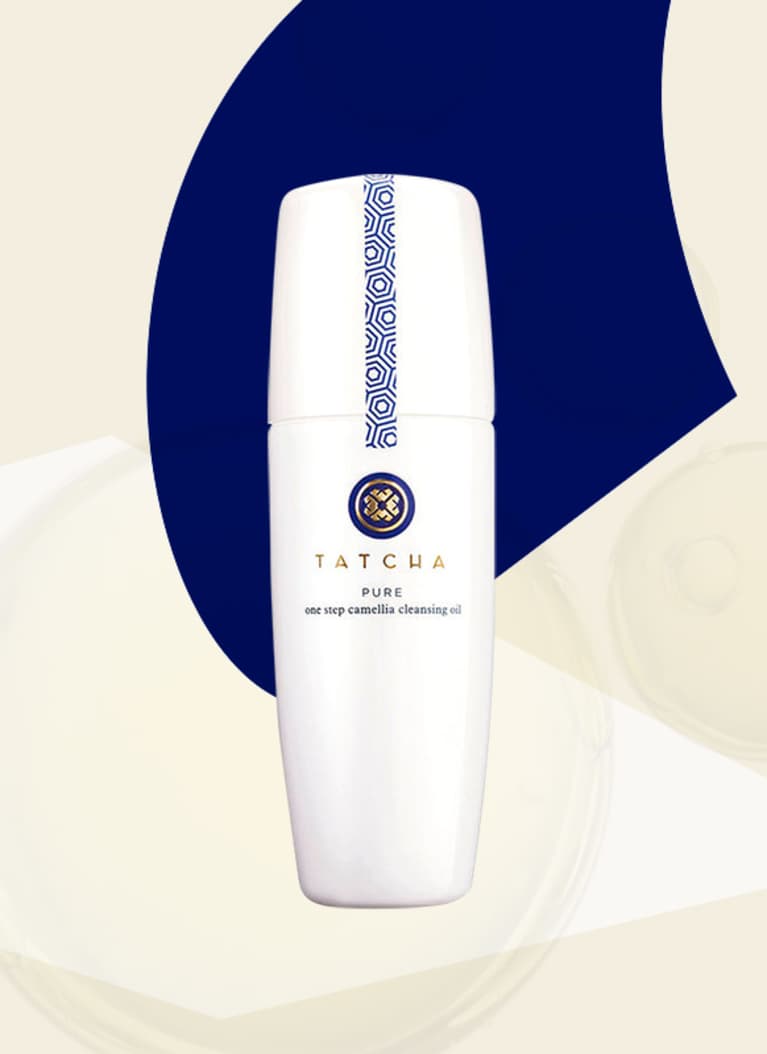 This cleansing oil is super popular in the skin care world. While it's not all-natural, or even entirely made of oil, it's made without mineral oil, synthetic fragrances, sulfate detergents, parabens, urea, DEA, TEA, or phthalates, which is a huge step in the right direction. Japanese Camellia Oil (Tsubaki oil) as well as green tea, rice, and algae are just as potent as they are soothing, making this a great choice for all skin types.
Pure One Step Camellia Cleansing Oil, Tatcha, $48
11. Shu Uemura High Performance Balancing Cleansing Oil Advanced Formula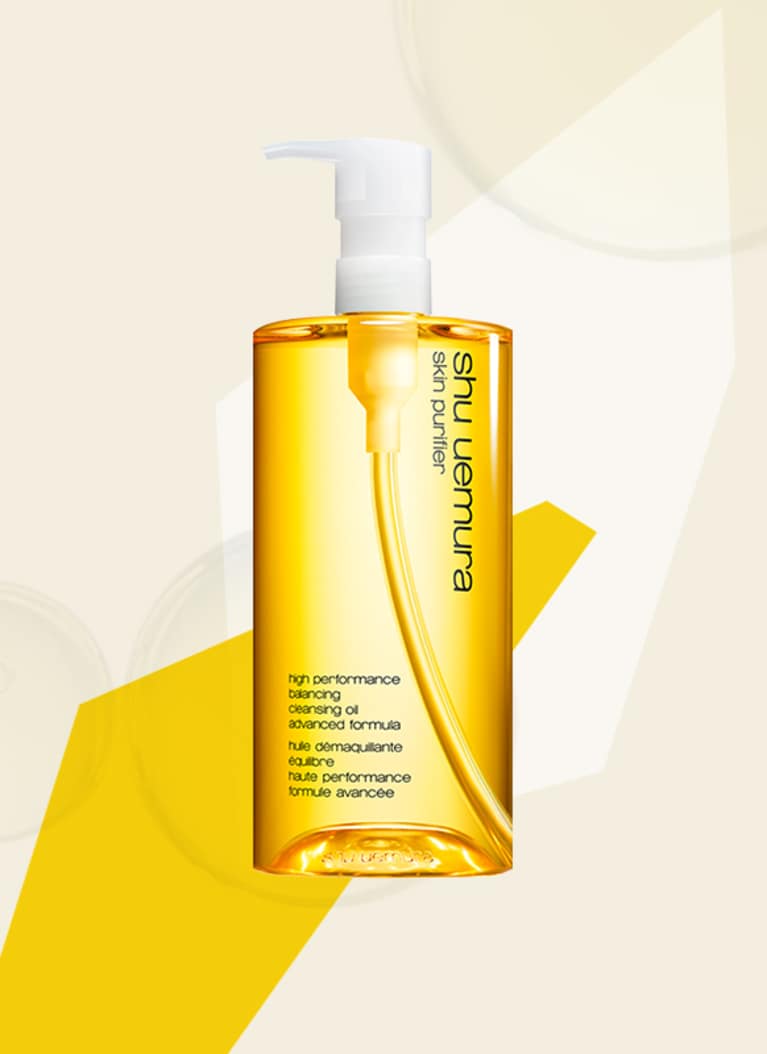 Many people swear by this oil to control oily skin, acne, and even to soften their sensitive skin. With a few preservatives, fragrance, and mineral oils, the ingredient list is probably the most "conventional" on this list, but it's worth mentioning due to its cult following. It was one of the original cleansing oils that helped to pave the way for high quality, more natural cleansing oils to take the stage. That being said, it remains a best-seller for Shu Uemura.
High Performance Balancing Cleansing Oil Advanced Formula, Shu Uemura, $70