5 Beautifying Wellness Teas You Can Also Use As Facial Steams
Contributing Wellness & Beauty Editor
By Lindsay Kellner
Contributing Wellness & Beauty Editor
Lindsay is a freelance writer and certified yoga instructor based in Brooklyn, NY. She holds a journalism and psychology degree from New York University. Kellner is the co-author of "The Spirit Almanac: A Modern Guide to Ancient Self Care," with mbg Sustainability Editor Emma Loewe.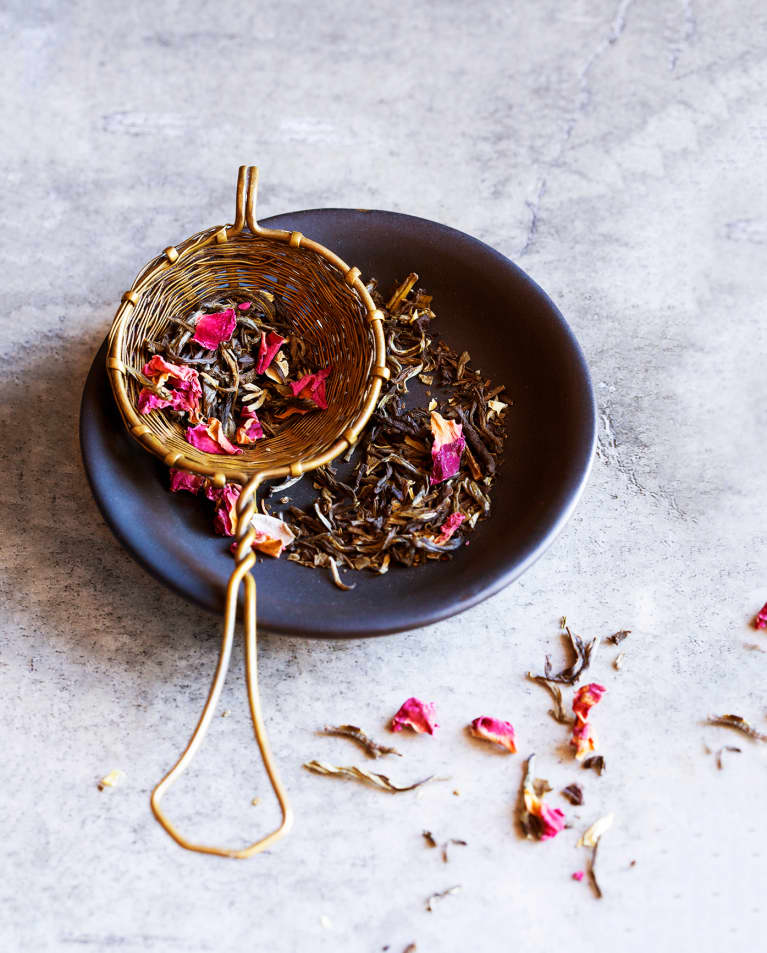 Our editors have independently chosen the products listed on this page. If you purchase something mentioned in this article, we may
earn a small commission
.
These days, it seems that there's a tea for every ailment. Anxiety, bloating, and allergies can all be assuaged with an herbal concoction designed to support your internal systems. So it's interesting that, in the last year or so, there's been a surge of "beauty teas" to hit the market. While the benefits vary from brand to brand and tea to tea, what's certain is that people are beginning to accept the idea that beauty really does start from within.
The notion that we can improve skin conditions without addressing internal health is officially old news. Functional beauty, or beauty from the inside out, is catching on. As such, people are starting to understand that real results are exponentially better when new healthy habits are ritualized. A constant stream of healing tea helps to repair internal damage—inflammation, hormone imbalance, and gut health to name a few—ails that can manifest as skin woes.
But that's not the only reason these teas are the bees knees. In addition to sipping them, they can also be used on your face, either as a steam or a mask. To use tea as a steam, steep one or two tea bags (or serving sizes with loose teas) in a bowl of hot water and, employing a towel, hover your face over the mixture using the towel as a tent to keep moisture in. Stay for five minutes or longer if you so desire.
When you're done steaming, it's prime time to take care of the skin. Follow with your favorite cleansing routine, a super gentle exfoliant, and layer your treatments—toners, serums, and moisturizers. Take advantage exfoliating your lips and leaving on a healing lip ointment like Waxelene or Aquaphor.
Here, we've gathered five beauty teas that can pull double duty in your at-home DIY spa-status facial, too.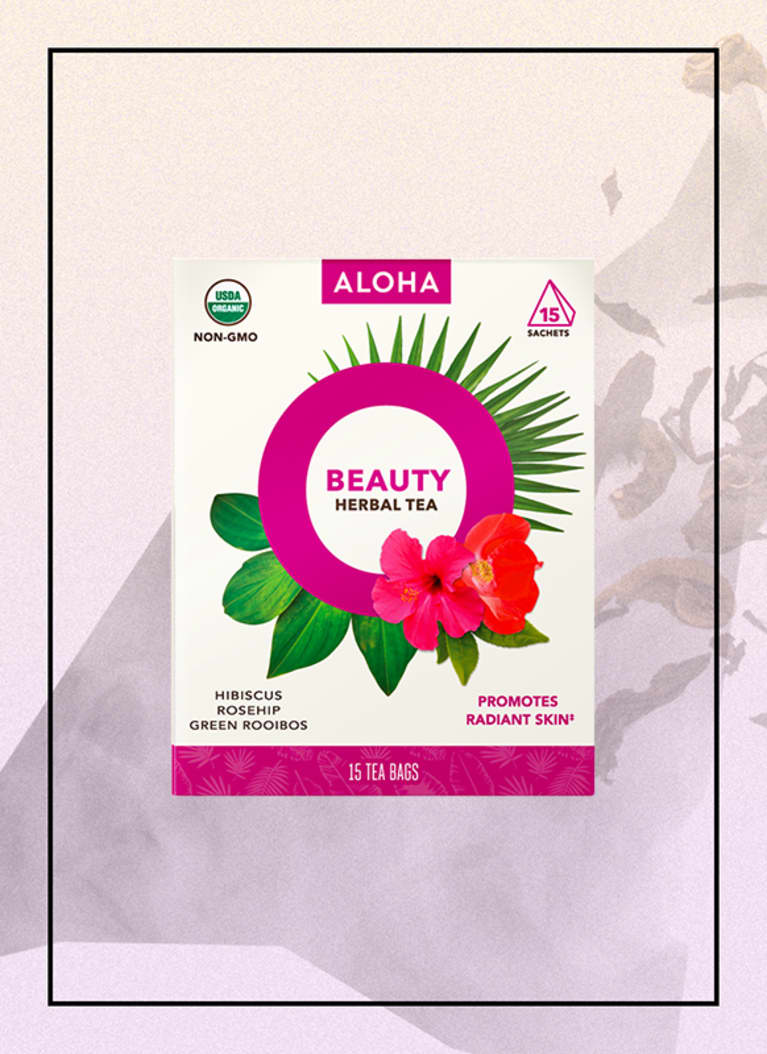 Ingredients like rosehip, sea buckthorn, dandelion root, hibiscus flower, green rooibos leaf, and juniper berry work to hydrate the skin from the inside out. Bonus: All ingredients are USDA-certified organic. It's important to note that this one contains caffeine, via the antioxidant-rich green rooibos leaf.
Aloha Beauty Tea ($20)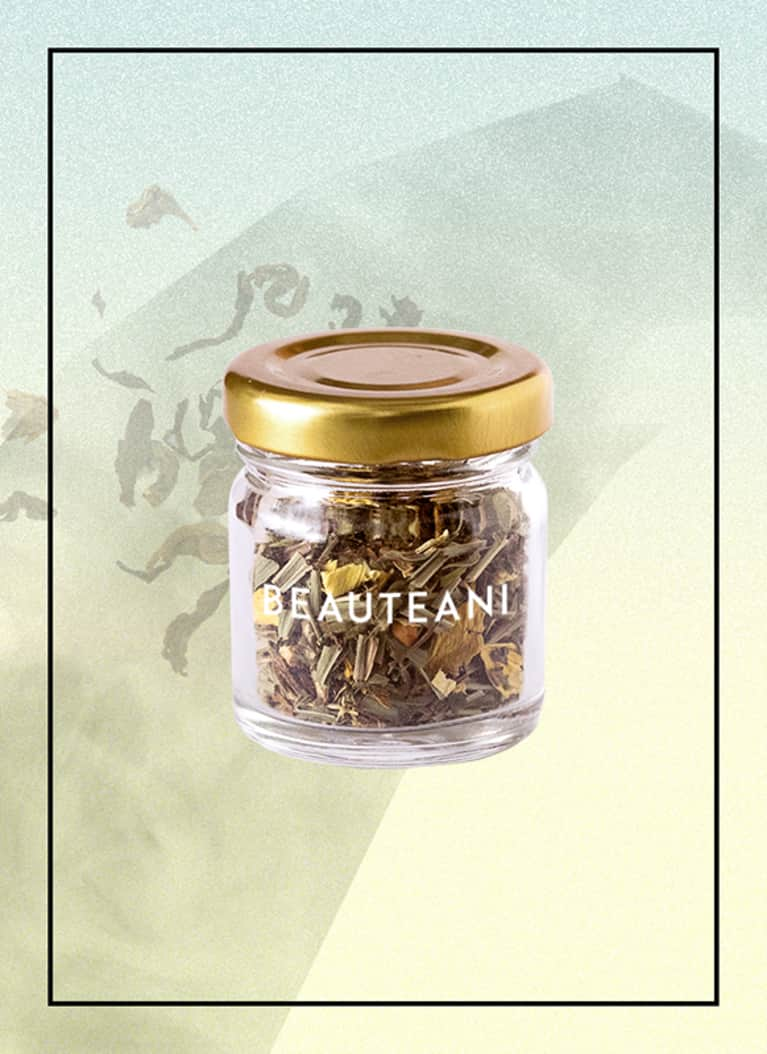 Beauteani teas may be the first that are intentionally formulated to work both as healing elixirs on the inside and skin treatments on the outside. Launching this spring, you can use them as facial steams, as a mask (pictured on the website), and, of course, as a delectable, beauty-boosting beverage. The "RSVP Yes" blend pictured here is designed to detoxify, so use it as a mask or steam when you're experiencing a breakout, in an especially high-pollution environment, or if your skin texture is uneven.
Beauteani, coming soon.
3. Edible Beauty Australia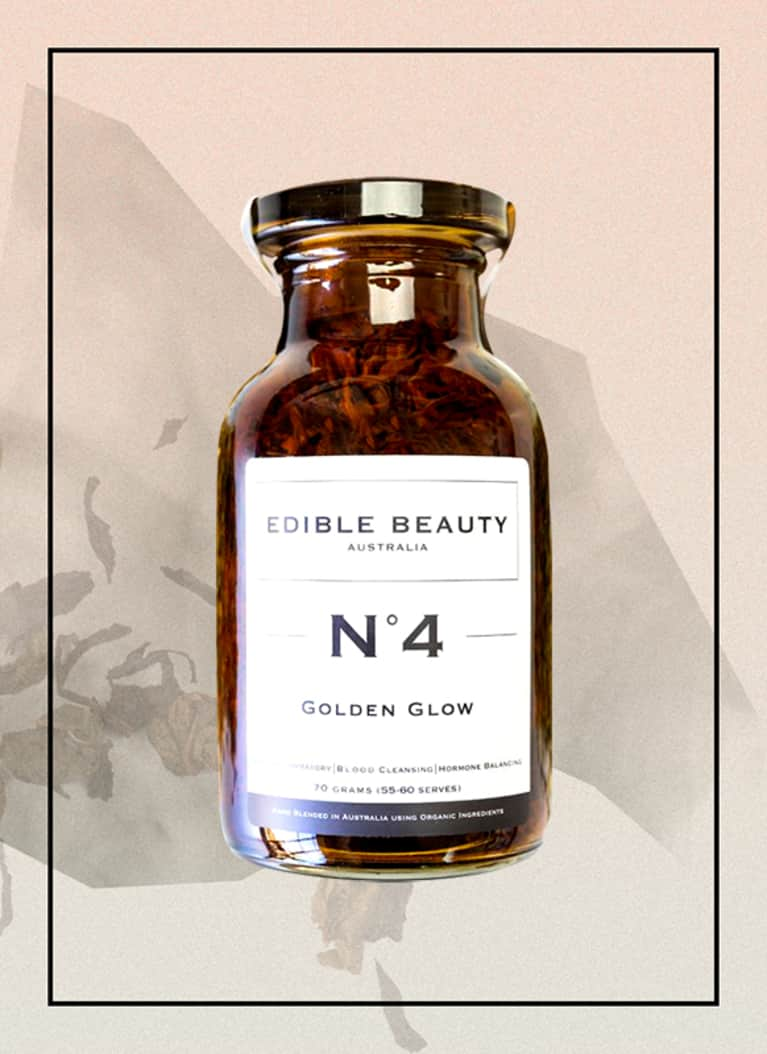 Marigold calendula flowers make this blend look more like a dried bouquet of flowers than a tea. It comes loose in a bottle or bag (if you're in the United States) and includes licorice, nettle, cloves, burdock, smilax, cleavers, and organic anise. The burdock is soothing, helping with inflammation and irritation, cleavers are a natural diuretic and help move the lymph, and calendula is a skin-calming antioxidant powerhouse. Use Edible Beauty Australia's tea as a steam when you're feeling a little dry and/or inflamed.
Edible Beauty Australia No. 4 Golden Glow ($22)
4. Dr. Jackson's Herbal Tea
Credo Beauty's in-house aesthetician Hannah Brady recommends Dr. Jackson's "expedition" herbal tea for a facial team if your skin is feeling tired and dull and could use a pick-me-up. It contains baobab funicles, dried fibers from the African baobab fruit that have more antioxidants than green tea. It's an energizing, caffeine-free blend that, when used as a steam, can feel invigorating and revitalizing to your senses and your skin.
Dr. Jackson's Herbal Tea in Expedition ($30)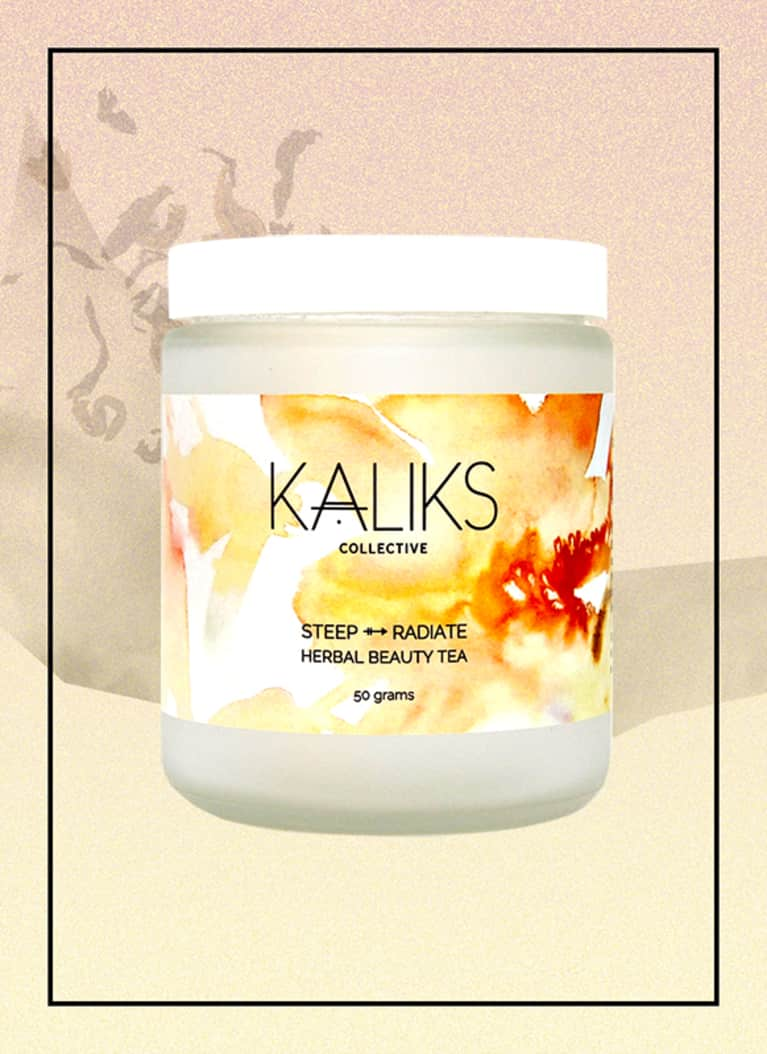 This stunning tea from Kaliks Collective contains spearmint, burdock root, tulsi, gota kula, red clover blossom, oat straw, nettle leaf, and rose petals—all are organic. Anecdotally, spearmint tea is known to help people who suffer from cystic acne. Nettles are known to help calm inflammation, especially for those with allergies, and the smell and taste of rose petals is mood-boosting and gut-soothing. When used as a steam, it can help enhance your circulation, clear your pores, and prime the skin to receive product like treatment serums, balms, and face oils.
Kaliks Collective Radiate Beauty Tea ($30)