The Best Anti-Stress Products Of 2018
Contributing Wellness & Beauty Editor
By Lindsay Kellner
Contributing Wellness & Beauty Editor
Lindsay is a freelance writer and certified yoga instructor based in Brooklyn, NY. She holds a journalism and psychology degree from New York University. Kellner is the co-author of "The Spirit Almanac: A Modern Guide to Ancient Self Care," with mbg Sustainability Editor Emma Loewe.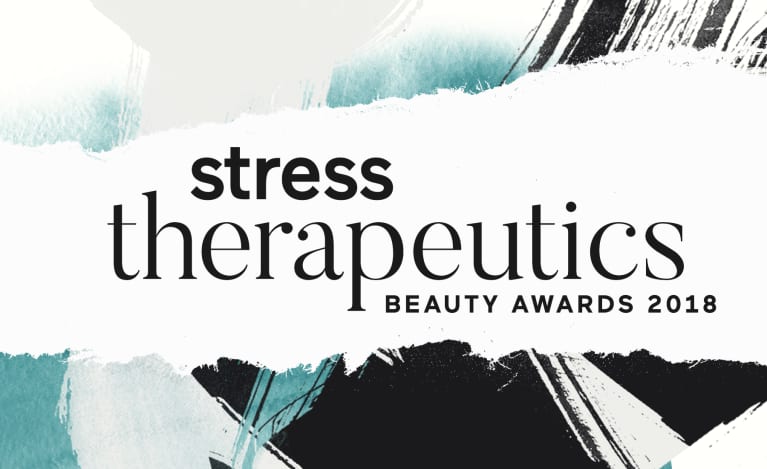 Our editors have independently chosen the products listed on this page. If you purchase something mentioned in this article, we may
earn a small commission
.
Welcome to mbg's 2018 Beauty Awards! For more of our favorite products of the year, check out the rest of the awards here.
We're living in a hyperdigital world, and for many of us that means we're posting images of ourselves and our lives and values onto social media for all to see (and some to judge), we're staring at blue screens several hours a day, living in polluted cities, and not slowing down enough to allow our bodies to regulate the constant input and/or stress we're experiencing. It's no wonder anxiety is one of the most popular topics on mindbodygreen!
Anxiety and mental health are just starting to get some of the mainstream media attention they deserve. And while many of us need more than an aromatherapeutic experience to assuage these stressors, these are the latest and best products on the wellness scene for easing nervous minds, tired bodies, and suppressed souls. Of course, these products won't replace medical or mental health care (or significant diet and lifestyle changes, for that matter), but they can be a good entry point or supplement for many people.
True Botanicals Aromatherapy Collection Trio
A brand-new release from one of our favorite skin care companies, this trio of essential oil blends is designed to mitigate the stressors of our everyday lives with oils targeted for immunity, stress, and achy muscles. The Immunity blend supports lymph drainage with bay laurel and contains ravintsara, which has antibacterial properties. Roman chamomile, clary sage, and basil are key ingredients in the Muscle Release blend, ideal if you're stiff from sitting at a desk, on a long flight, or feeling any other kind of tension. Stress Relief blend features tarragon and frankincense to ground you in the present moment, swiftly bringing a feeling of calm—because who has time to wait?
Aromatherapy Collection Trio, True Botanicals, $100
VOLAR Calming Smelling Salts
These genius "smelling salts" may conjure images that are thousands of years old—the ancient Romans and even people living in the Victorian era used smelling salts to bring life back into people feeling faint or ill. Today, it's the perfect portable aromatherapeutic antidote to stress. They're meant to be sniffed and wafted, not snuffed, and the blend of lavender, peppermint, and patchouli gives a boost of clarity within the calm.
Calming Smelling Salts, VOLAR, $34
Juna Nude Daily Hemp CBD Drops
It's safe to say that calming CBD oil, or cannabidiol oil, is everywhere. Coffee shops are offering warm CBD-infused concoctions to ward off anxiety, spas have discovered the muscle-soothing benefits of using CBD oil for treatments, beauty brands have started adding CBD to oils and serums, and it seems everyone in the wellness world carries some kind of CBD dropper, tincture, or snack in case panic arises. mbg's food editor Liz Moody has dubbed it a superfood; and according to mbg's health editor Gretchen Lidicker, Juna is her current favorite CBD brand (and we trust her—she literally wrote the book about CBD!).
Nude Daily Hemp CBD Drops, Juna, $75
The Nue Co. Magnesium Ease
True story: Earlier this year our beauty editor ran a race too hard and was super sore afterward. Feeling a little desperate for relief, she tried the Nue Co.'s Magnesium Ease and almost immediately, the soreness began to lift. Although the effect didn't last all day, it was enough to feel temporary relief without having to take a painkiller. Magnesium chloride, lavender, and arnica oil combine to soothe and release muscle tension. Don't knock it till you try it.
Magnesium Ease, The Nue Co., $70
Ulili for Kahina Giving Beauty Candle
There's something about the scent of this candle that sets it apart from the rest. Perhaps it's the beeswax and vegetable wax harvested in Morocco—Kahina's main source and inspiration for all its products—or the earthy, warm, sensual blend of cedar, clove, ylang ylang, and orange blossom essential oils. Or maybe it's the alchemy of it all, but this candle is perfect for meditation, calming down after a long day, or keeping spirits bright on a gloomy one.
Ulili Candle, Kahina Giving Beauty, $69