Here's What Just 10 Minutes Of Exercise Can Do For Your Memory
mbg Contributor
By Nichole Fratangelo
mbg Contributor
Nichole Fratangelo is a Brooklyn-based freelance writer who focuses on food, wellness, and entertainment. She received her degree in language and culture from Universidad de Salamanca, and her bachelor's in public relations from Quinnipac University.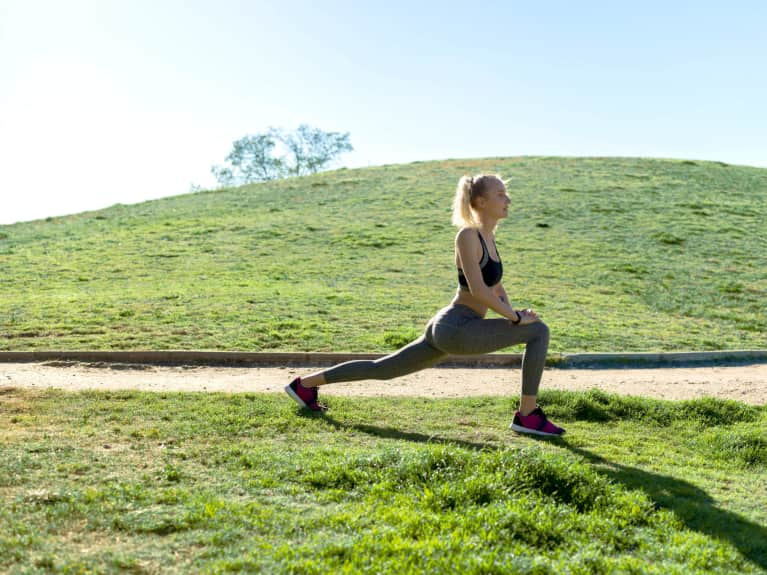 September 28, 2018 — 9:04 AM
Just how long does it take to reap the innumerable benefits of exercise? Even those of us with the best intentions can sometimes find it difficult to squeeze in a decent workout here and there, let alone dedicating hours on end to achieving fitness goals. Fortunately, a new study has shed some light on the power of super-short workouts when it comes to one of exercise's most underrated benefits: improved memory.
Scientists at the University of California examined how light, brief workouts—like 10 minutes of yoga, slow walking, or tai chi—affected brain function and memory. A small group of participants in their 20s completed this kind of quick sweat sesh and then took a complex memory test while scientists scanned their brains. Compared with those who simply rested before the test, those who'd exercised for that mere 10 minutes had better communication between the hippocampus and the cortical brain regions, which are the parts of the brain that deal with memory storage and vivid memory recollection, respectively. Those who exercised were also more capable of distinguishing between different memories. (And as a nice cherry on top, participants also felt better emotionally and mentally after the short bursts of exercise.)
The study adds to a growing collection of research that suggests interval training can be a great, faster way to reap a lot of the rewards of working out, with the added twist here being that even light workouts done for a short period of time can offer us something valuable.
"Our main goal is to try to develop an exercise prescription that can be used by older adults who might have disabilities or mobility impairments but can still adopt a very simple exercise regimen and be able to, perhaps, stave off cognitive decline," said Michael Yassa, Ph.D., a neuroscientist at the University of California, Irvine, and one of the project's leaders, to the Guardian.
"The brain regions involved here are also the regions that are thought to play a big role in the deterioration of memory with aging," added Michelle Voss, Ph.D., a neuroscientist at the University of Iowa. "It would be really exciting to see this type of experiment in older adults."
The exact duration needed to have a meaningful impact on memory varies depending on a person's age, physical fitness ability, and other lifestyle differences. But though the study was conducted primarily to help older folks with disabilities or cognitive decline, the findings prove just how beneficial a short workout can be for anyone and everyone. We can all use a little TLC when it comes to brain function, right? Whether you're a 65-year-old grandparent looking to keep the mind and body active or a 22-year-old runner looking to sharpen your focus, these small bursts of exercise can offer substantial perks. Ten minutes seems like nothing more than a fleeting moment, but it can be just enough time to go through a simple yoga flow or take a walk to the grocery store.
"When I only have 10 minutes to work out, I do something restorative that will up my energy levels and send blood flow into my muscles," yoga teacher and blogger Jordan Younger tells mbg. "I love doing a light vinyasa flow on my yoga mat and flowing through some sun salutations, or lying on the ground with my legs up the wall. I always feel so rejuvenated after a nice, restorative stretch session versus trying to sprint my butt off on the treadmill for only 10 minutes. Keep it light and reap the benefits!"