Probiotics For Men: What Good Bacteria Can Do For Your Body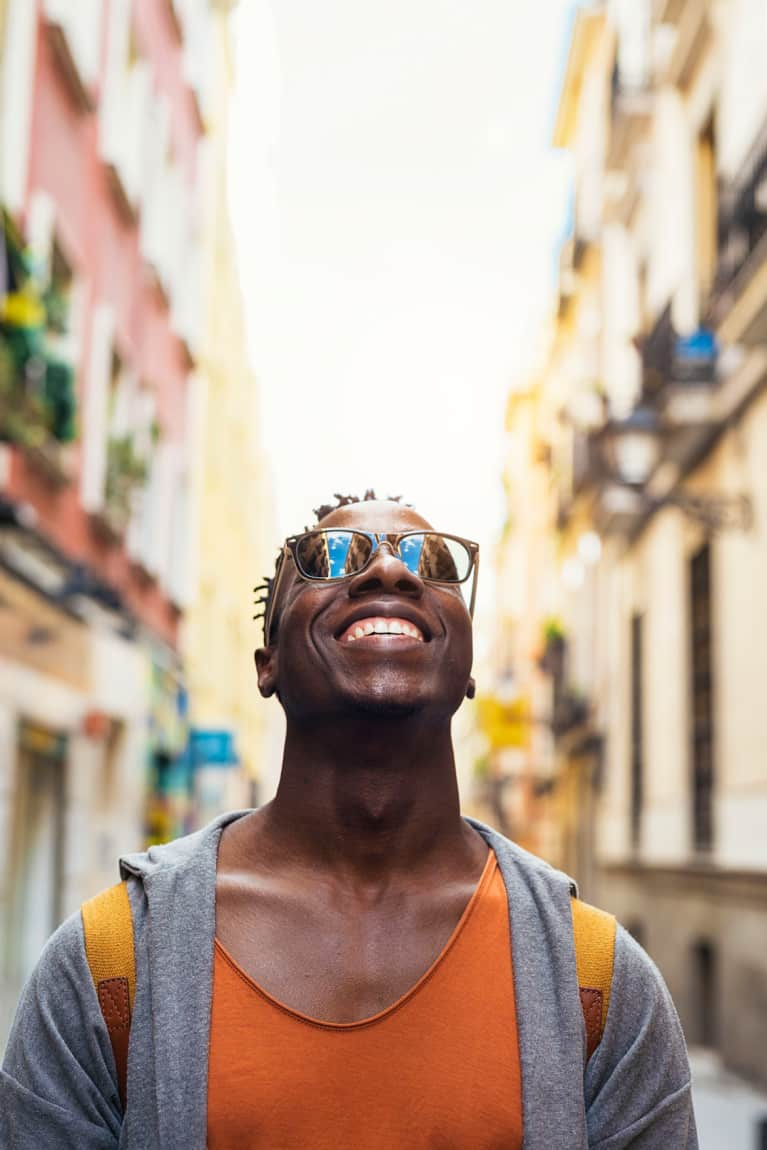 In the wellness world, probiotic supplements are all the rage right now and for good reason: Probiotics are integral to the development and support of the microbiome (aka your gut health). They've been shown to treat hormonal imbalances and offset certain chronic illnesses and diseases, as well as help prevent illness from bacterial and other parasitic exposures.
When people take probiotics, they're ensuring that the bacteria they have in their gut are healthy so that they're better equipped to digest food, create vitamins, and detoxify themselves. Of course, it's important to take a quality probiotic in addition to eating the right foods to feed them (prebiotics) if you want to reap the rewards of a healthy microbiome. But no matter how you slice it, probiotics really do stand up to the hype.
And these are just the general benefits—there are some specific reasons why men, in particular, may want to hop on the probiotic train. I talk about these frequently with my patients at Parsley Health and based on the results I wish more doctors did the same.
Think of probiotics as your defensive line.
In football, the defensive line is responsible for the influx of what moves in, beyond, and around the defensive tackles. Probiotics act as a first line of defense to our gut wall, maintaining the integrity and structure of it and fostering proper nutrient absorption at the barrier. (Yes, this is a pretty gender-normative metaphor—but it's helpful!) The bacteria of a healthy microbiome communicate with the immune system, informing and stimulating it in times of a threatening infection and modulating it in times of health to assure that it does not become overly reactive. That's part of the reason why taking probiotics can help you stay healthy and functional overall.
Probiotics can help mitigate one major health risk for men.
Heart disease is the leading cause of death among men in the United States: Men account for between 70 and 90 percent of sudden cardiac deaths. And, perhaps even more importantly, half of them have no previous knowledge of having the severe, life-threatening condition before the event. Evidence suggests that having a healthy microbiome fueled by probiotics can reduce cholesterol, which reduces plaque formation in the arteries, and ultimately, reduces the risk of heart disease, especially for older men.
A healthy microbiome can help balance men's hormones.
Athletic performance can also improve with the help of probiotics.
Studies suggest that probiotics can reduce the number, duration, and severity of upper respiratory tract infections in athletes whose immune systems are typically weakened by more extreme training. In fact, it seems that probiotics can reduce upper respiratory tract infections in general. This may be an extra competitive advantage in athletes of any gender who are preparing for competition.
For men, though, gastrointestinal complaints tend to be high for those who are very active, since intense activity can trigger a change in blood flow, which can then interrupt the intestinal processes and trigger an inflammatory response in the body. Probiotics can help reduce exercise-induced intestinal permeability, making it easier for materials to go in and out of the gastrointestinal tract, which prevents other infectious or autoimmune-related diseases from afflicting the body.
Probiotics help target and reduce inflammation.
This benefit is for people of all genders, but it's 100% worth mentioning, since the anti-inflammatory effects of probiotics have far-reaching implications, including clearing up your skin, as well as preventing constipation and even cancer (particularly colon cancer). Other manifestations of inflammation of the gut include irritable and inflammatory bowel syndrome (IBS) and an uptick in allergy symptoms. Probiotics have been shown to provide relief with these flare-ups over time. Not to mention, probiotics have been associated with improvement of mood disorders, including anxiety and depression, and may help to prevent Alzheimer's disease.
While there are myriad reasons for men (and all people, for that matter) to take probiotics, it's important to speak to your doctor to see how probiotics might fit into a personalized and comprehensive health plan that will support your microbiome and overall health and well-being.
Want to reset your gut sans probiotics? Here's the best way to do it in 3 easy steps.