4 Ways To Make Your Dreams Come True, According To A New York Times Beauty Writer Turned Successful Entrepreneur
Contributing Wellness & Beauty Editor
By Lindsay Kellner
Contributing Wellness & Beauty Editor
Lindsay is a freelance writer and certified yoga instructor based in Brooklyn, NY. She holds a journalism and psychology degree from New York University. Kellner is the co-author of "The Spirit Almanac: A Modern Guide to Ancient Self Care," with mbg Sustainability Editor Emma Loewe.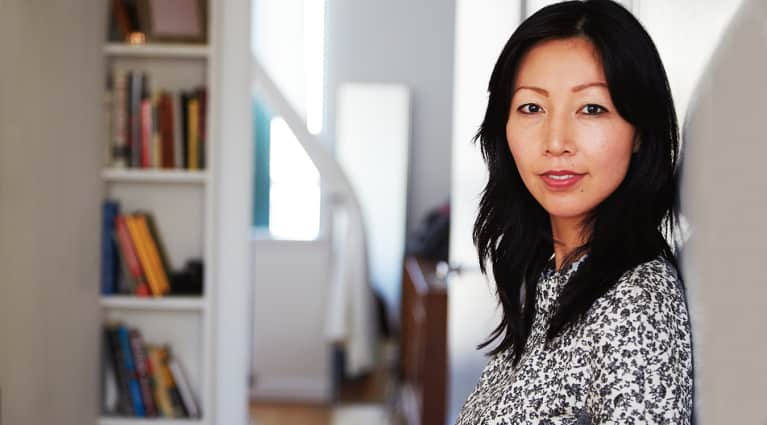 Our editors have independently chosen the products listed on this page. If you purchase something mentioned in this article, we may
earn a small commission
.
Juggling a fledgling startup and two young kids is par for the course for Bee Shapiro, mother and founder of fragrance and body-care company Ellis Brooklyn. With her first book, Skin Deep, which was released in October of 2017, and her regular contributions to the New York Times in addition to motherhood and startup life—she is indeed a busy Bee.
How Bee Shapiro found a niche in the oversaturated natural beauty market.
Why would someone who, from the outside, has already achieved the dream want to add even more to her plate by launching a product line? "When you cover a topic in-depth, you start to get curious about seeing it from all sides," said Shapiro. "There was a wonderful movement in green beauty for skin care, makeup, and hair—at the time, Tata Harper was just launching. Many other new brands were coming out and I thought: Why hasn't it happened with fragrance?"
Shapiro's career didn't start off in beauty. In fact, she went to law school and followed a traditional law firm path straight out of university. "It was hard, and a lot of work. Law taught me about work ethic, which has helped quite a bit with Ellis Brooklyn," she said.
With Ellis Brooklyn, named after Shapiro's first daughter, she set out to create nontoxic fragrances that were made sustainably and safely. She partnered with sought-after perfumer Jerome Epinette, who's known for his work with BYREDO, to design her cult-favorite scents. "I knew exactly what I wanted," she said, citing her experience with hundreds if not thousands of products as a beauty editor. Her collection of candles, body milks, and perfumes smells fresh and modern, with a twist of the unexpected.
Shapiro's philosophy on naturals starts with safety and sustainability.
"There is a lot of pressure in the industry to be 100 percent natural. We are paraben-free, phthalate-free. We have a list of no-no's. Would my life be easier if we were 100 percent natural? Probably. But we're safety and sustainability first."
Shapiro sources sustainably and partners with eco-friendly vendors whenever possible, using recycled, lead-free glass and FSC-certified, Green Seal-certified paper stock for their packaging. Plus, Ellis abides by carbon-neutral shipping to offset its footprint.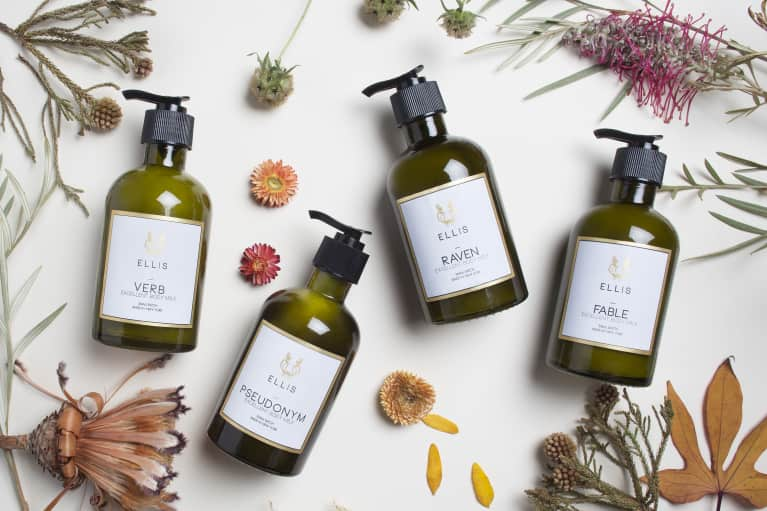 Her current favorite beauty products are efficacy-first.
Have a side hustle too? Here's Shapiro's best advice.
"When it comes to work-life balance, I don't think I have the answers. It's really frustrating when you think you can 'achieve' it. I just try to survive every day." Phew—that makes us feel better.
Here are four hard-earned time-management and tips she's learned through hours of hard, diligent work, creative thinking, and manifesting:
1. Put everything in your calendar.
Shapiro uses her Google calendar for everything. In her view, when you schedule something, you prioritize it. "Going into my daughter's school to talk about Chinese New Year, for example. You just make sure those moments have priority," she said.
2. "I'm really against the pressure of perfection."
Take Instagram, for example. "The amount of time it takes to have that kind of presence is remarkable. At some point, you have to choose," she said. "It just doesn't look like that. Life just doesn't look like that." Amen to that!
3. Choose what you want to do.
At the end of the day, you're one person. Wherever you put your energy is where you will see growth. Remember that as you're making each and every decision.
As a writer and reporter, Shapiro encounters incredible opportunities every day—ones that involve travel time, interview time, and hang time. "The amount you can get accomplished over the phone is incredible," she said. Being protective of her time has changed the game for Shapiro.