5 Beautiful, Eco-Friendly Staples To Kick-Start Your At-Home Gym
mbg Sustainability Editor
By Emma Loewe
mbg Sustainability Editor
Emma is the Sustainability Editor at mindbodygreen and the author of "The Spirit Almanac: A Modern Guide To Ancient Self Care."
While we advise working out in nature whenever possible, time and weather constraints don't always allow it. For those moments, it pays to have an at-home exercise practice. The key to a workout-friendly home is designating a space to sweat, whether it be an entire room or a small spare patch of floor. Start by bundling these five essentials—all of which are as beautiful as they are eco-friendly—and get ready for a space that encourages you to get moving every single day: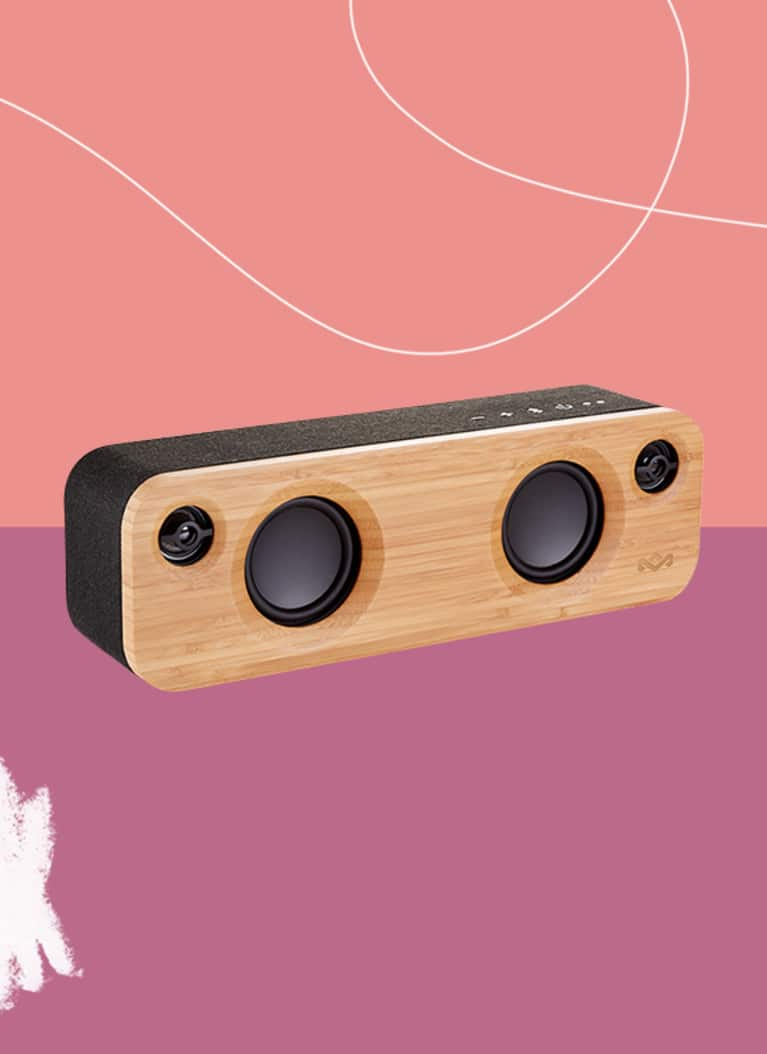 Listening to music can help us move quicker and power through fatigue (one researcher even likened a good playlist to a performance-enhancing drug), so a good sound system is a crucial component of any workout. These portable speakers from eco-minded brand House of Marley are made from recycled plastics, bamboo, and FSC-certified woods. Their sleek, minimalist design would be at home in any space, and if you're not ready to splurge, House of Marley's earbuds have great sound quality, too.
Mini Speakers, House of Marley ($149.99)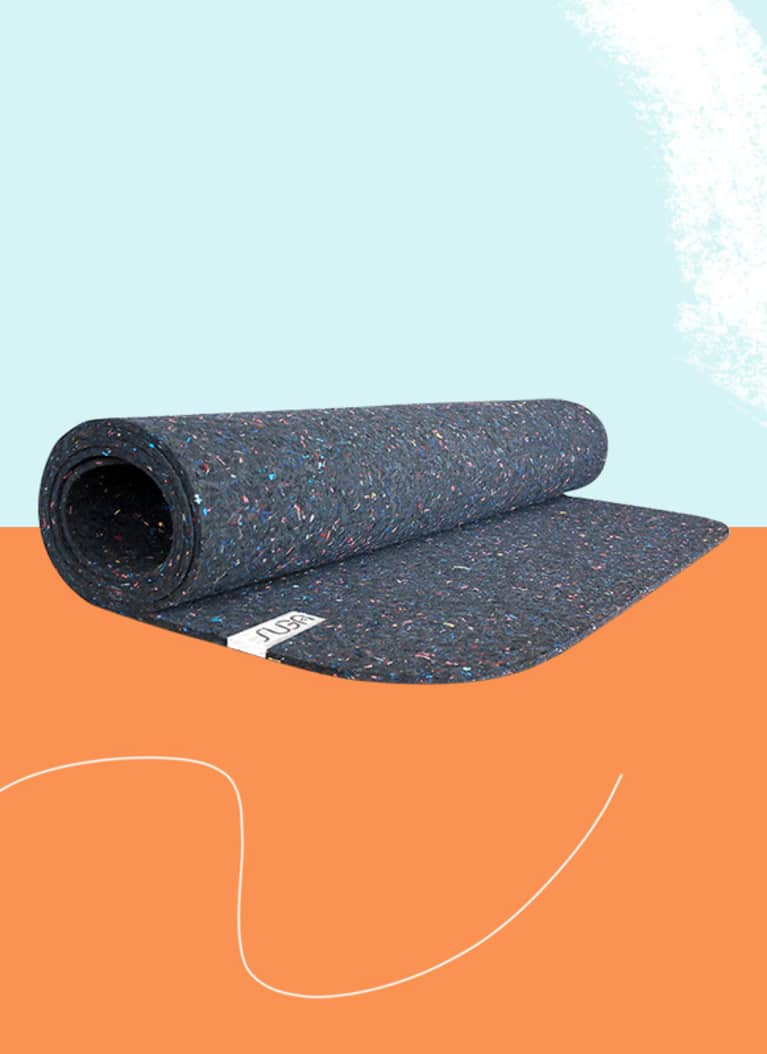 For at-home workouts, mats are a must, but most yoga mats on the market are made from synthetic plastics like PVC. Suga is one brand offering a more earth-friendly alternative made entirely of recycled wetsuits. So far, the brand has collected 11,000 wetsuits and diverted 29 tons of material from landfill.
SugaMat, Suga ($79)
3. A cleansing, multipurpose spray.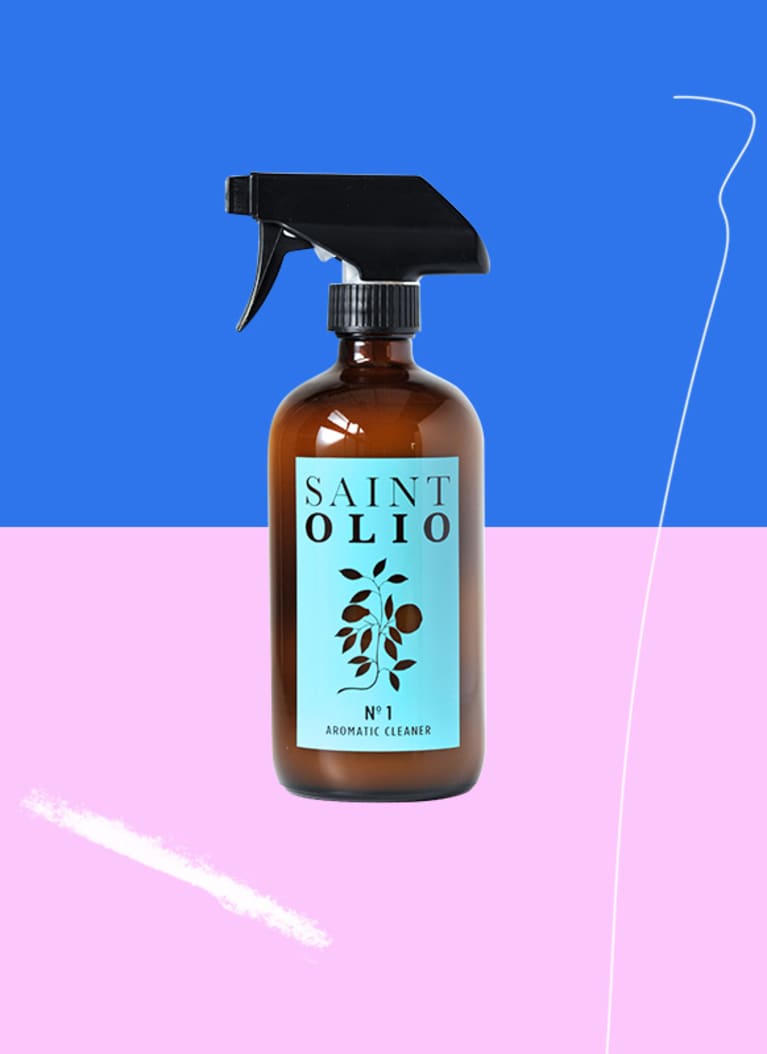 Saint Olio makes nontoxic cleaners that are pretty enough to leave on display. Inside the beautiful glass bottle, you'll find essential oils and food-grade hydrogen peroxide—none of the harsh chemicals you'll find in other home cleaners. Nº 1 is our favorite scent from the brand—an addicting mix of grapefruit, sweet orange, and neroli. Use it to wipe down your mat after a yoga session, or mist it around the whole room for an instant post-sweat refresh.
Nº 1 Aromatic Cleaner, Saint Olio ($20)
4. A reusable bottle or mug.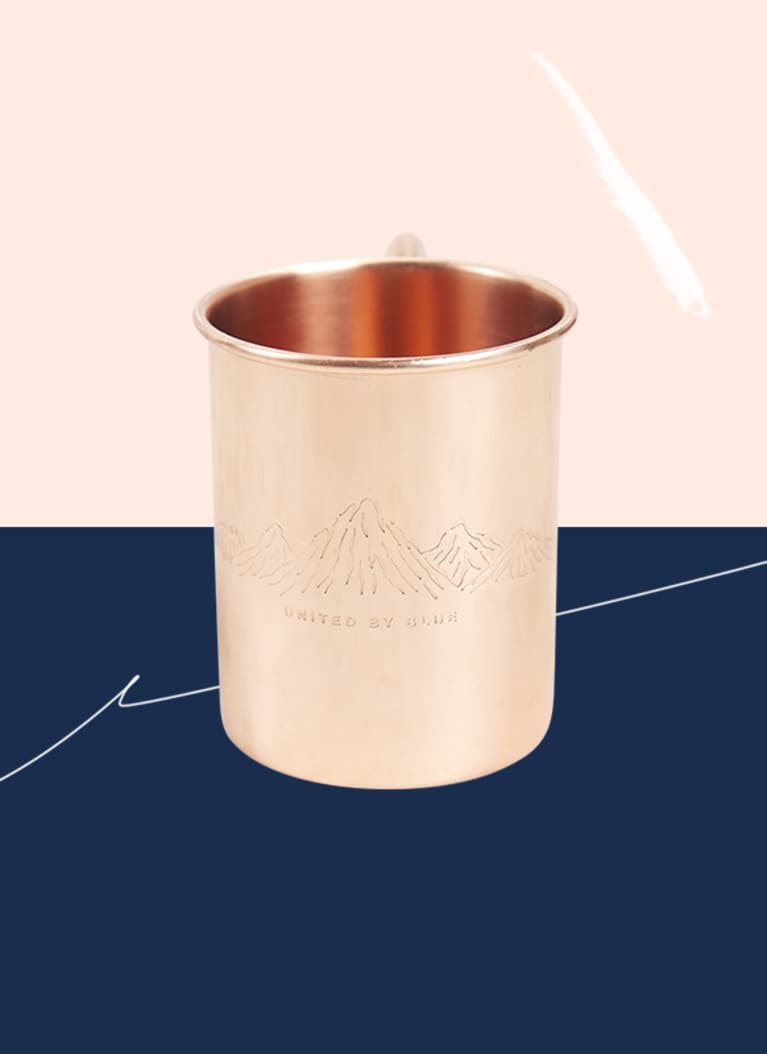 Keeping a reusable bottle or glass in your workout space will remind you to stay hydrated and make you less likely to reach for a plastic one. United By Blue is making incredibly sustainable, durable goods that inspire people to get moving, and for every product sold, the B-corp-certified company removes 1 pound of trash from our world's oceans and waterways. (You need to follow along on their cleanups on Instagram if you don't already.)
Mountain Peak Copper Mug, United By Blue ($28)
5. A high-vibe accessory.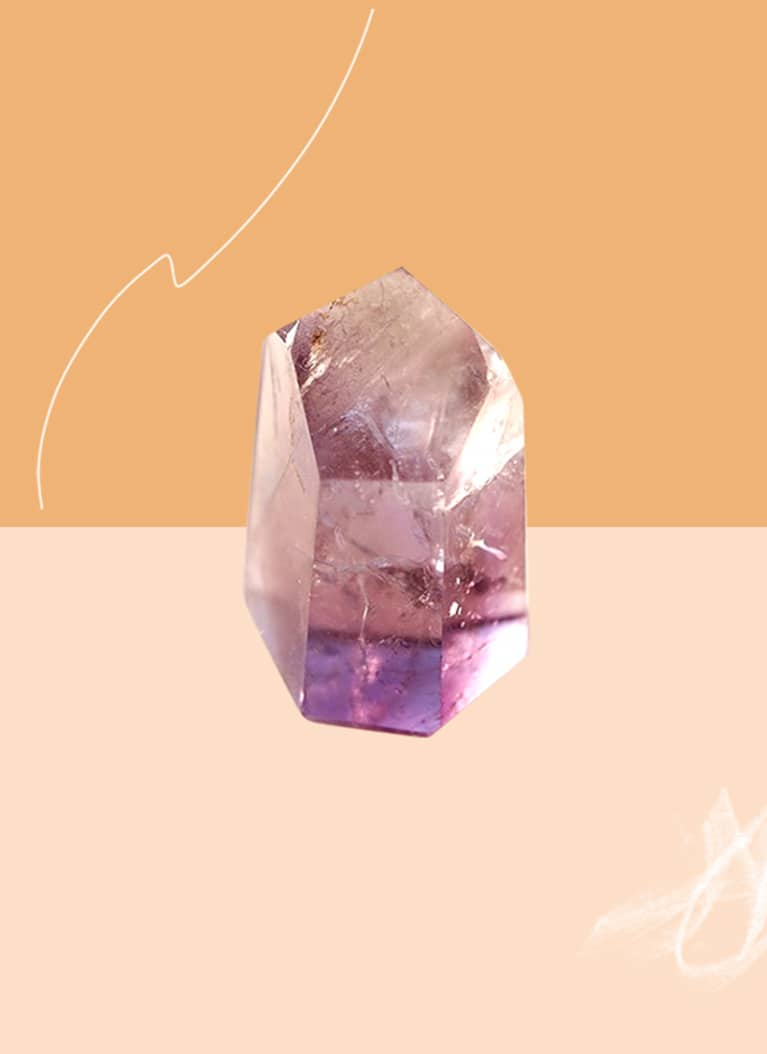 Finish off your sweat space with a little something to help you stay grounded through the pain. That might mean a few crystals, like those used in one of the most beautiful studios in NYC, The Class by Taryn Toomey. Designer Rashia Bell tells mbg that her team combined grounding stones like hematite, pyrite, and black tourmaline with uplifting ones like rose quartz, amethyst, and clear quartz to create a neutral space that promotes balance and peace.




Pair these with a plant, some soft lighting, and a neutral color scheme, and you're on your way to a home gym you actually want to spend time in.
Amethyst Point, Energy Muse ($19.88)

Not sure what routines to start with? Todd McCullough's full-body workout class can help with that.