Visionary Entrepreneur Barry Sternlicht On What It Takes To Succeed & How His Eco-Luxe 1 Hotels Aim To Protect Our Planet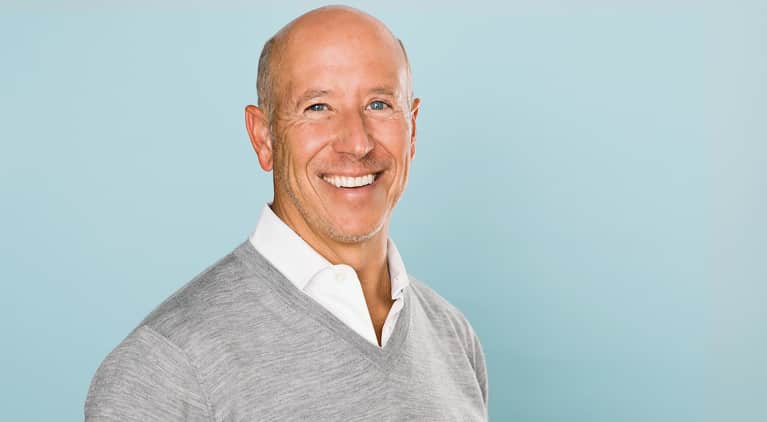 Barry Stuart Sternlicht is the founder, chairman, and CEO of Starwood Capital Group, and chairman of Starwood Property Trust, the largest commercial mortgage REIT in the United States. He's the brains behind W Hotels, Bliss Spa, and environmental flagship brand 1 Hotels—oh, and he's also a billionaire. But he wasn't born with a silver spoon in his mouth. His father was a Holocaust survivor from Poland, his mother a biology teacher (later turned stockbroker) born and raised in New York.
When you ask Sternlicht how he got from a public school education to Harvard Business School, from arbitrage trading on Wall Street to building a $50 billion real estate empire, he immediately references his biggest influences: his father and Neil Bluhm (co-founder of JMB Realty). Sternlicht makes no bones about having learned from both their great successes and their abject failures.
If you'd asked a 20-something Sternlicht what drove him to succeed, he'd have said, "I wanted to be rich enough to have a tennis court and a pool." But something deeper than that has driven him to the success he's found today. What he found in the hotel industry when he first started running his own company was a deeply ingrained pursuit of mediocrity, which spurred him on to create something better.
"The pervasive culture of striving to be average was not for me."
But when you learn a little bit about the mission-driven nature of his latest enterprise, the 1 Hotels brand, it becomes clear that, beyond just creating something he's proud of, Sternlicht has become motivated to invest in something bigger than himself—bigger than any of us—the planet.
If you're not familiar with the wellness-oriented, sustainable hotel chain, this statement from Sternlicht on the 1 Hotels homepage sums it up beautifully:
"I wanted to capture the beauty of nature in a hotel and in doing so, commit to safeguarding it as best I can, a responsibility that I believe we all share."
In this episode of the mbg podcast, Sternlicht digs deep, sharing the lessons that made him who he is, how he worked his way from low man on the totem pole to monolithic mogul, and how he aims to protect and conserve our world to the best of his ability (and how we can help). If there's ever been a can't-miss episode, this is it.
Enjoy this episode! Don't forget to subscribe to our podcast on iTunes, Google Play, or Stitcher and sign up for our podcast newsletter!