Dear Cauliflower Rice: Banza's New Chickpea Product Might Have You Beat
mbg Contributor
By Elizabeth Gerson
mbg Contributor
Elizabeth Gerson is a former mindbodygreen intern and a student at Stanford University studying Psychology and Communication with a specialization in Health & Development.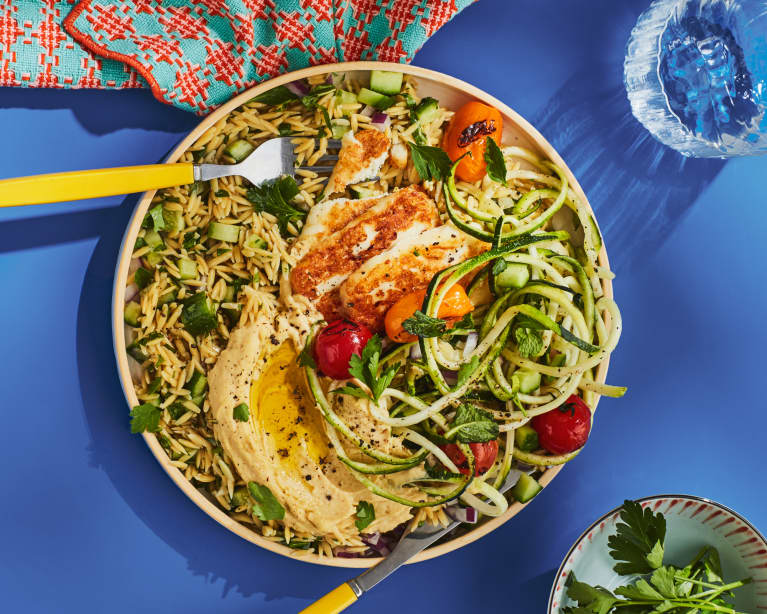 February 19, 2019 — 22:51 PM
From cauliflower rice to gnocchi to pizza crust, this beloved cruciferous veg has won us over by turning some of our favorite comfort foods into more nutritious veggie-packed meals. But cauliflower's 15 minutes of fame is just about over thanks to two brand-new rice swaps from Banza.
As of this Tuesday, Whole Foods Markets around the country will be stocked with Banza Chickpea Rice and Tricolor Legume Rice, giving those who are gluten- and grain-sensitive (or those who are just trying to be healthier) another option. Because no one should have to give up their burrito bowls.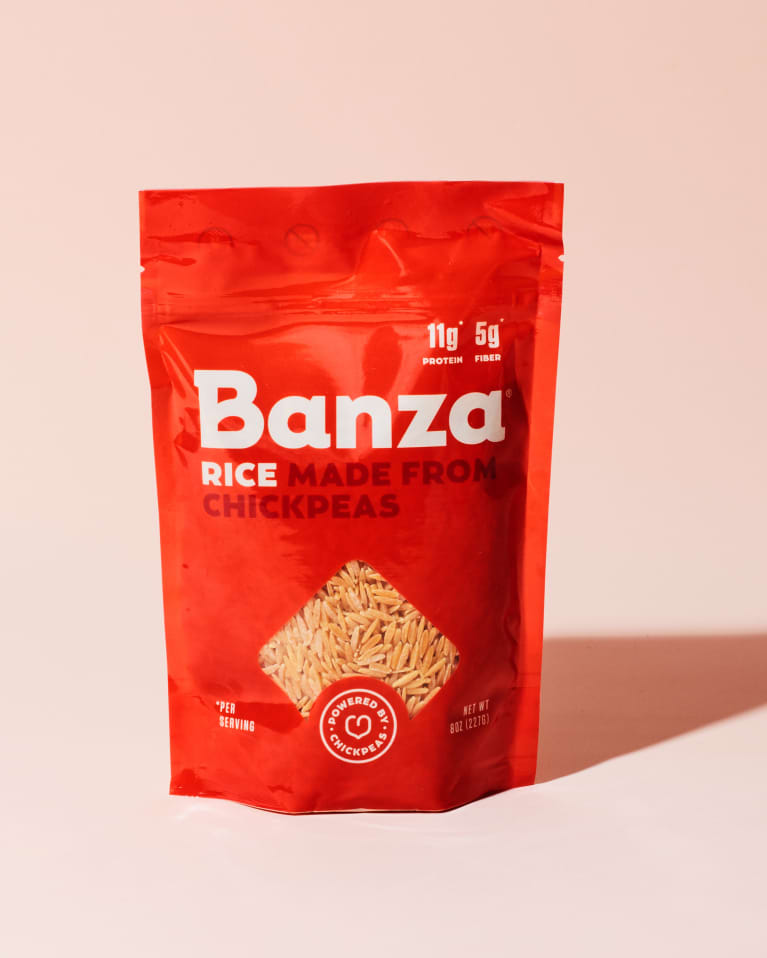 True to the vibes of their original chickpea pasta products, the original Banza rice is made with chickpeas as their power player. If you're looking to add some variety to your paellas or risottos, the tricolor legume blend may be your best bet, as it's made from chickpeas, red lentils, and green peas.
The nutrition on these guys isn't so bad either. If you're looking for an extra protein or fiber boost, these new varieties blow brown rice out of the water. Chickpeas are part of a category of superfoods called pulses (think chickpeas, dried peas, beans, and lentils), and they happen to also be some of the most sustainable crops to grow. Both varieties of rice have three times the protein and twice the fiber of traditional brown rice, making them great, nutrient-dense options for plant-based eaters and a cut above the rest in terms of environmental sustainability.
With more and more people opting for more plant-rich diets—after all, reducing conventional meat consumption has been lauded by experts as a smart move for the planet and your physical health—it's no wonder the alternatives to our favorite foods have been cropping up everywhere (like Ben & Jerry's new vegan pints or Ripple's protein-packed pea milk).
Itching for some recipe inspo? Show your gut some love with kimchi fried rice, save some time with an easy pilaf, or warm up with a rice and spinach soup, all of which can use Banza's chickpea rice as a substitute. With such stellar nutritional benefits, your dishes can pack a serious protein-filled punch. Cauli-rice who?