6 Things You Need To Know Today (July 9, 2018)
mbg Contributor
By Krysten Peck
mbg Contributor
Krysten Peck is a freelance writer specializing in arts, wellness, brands, and visual storytelling. She received a bachelor's degree from Dickinson College.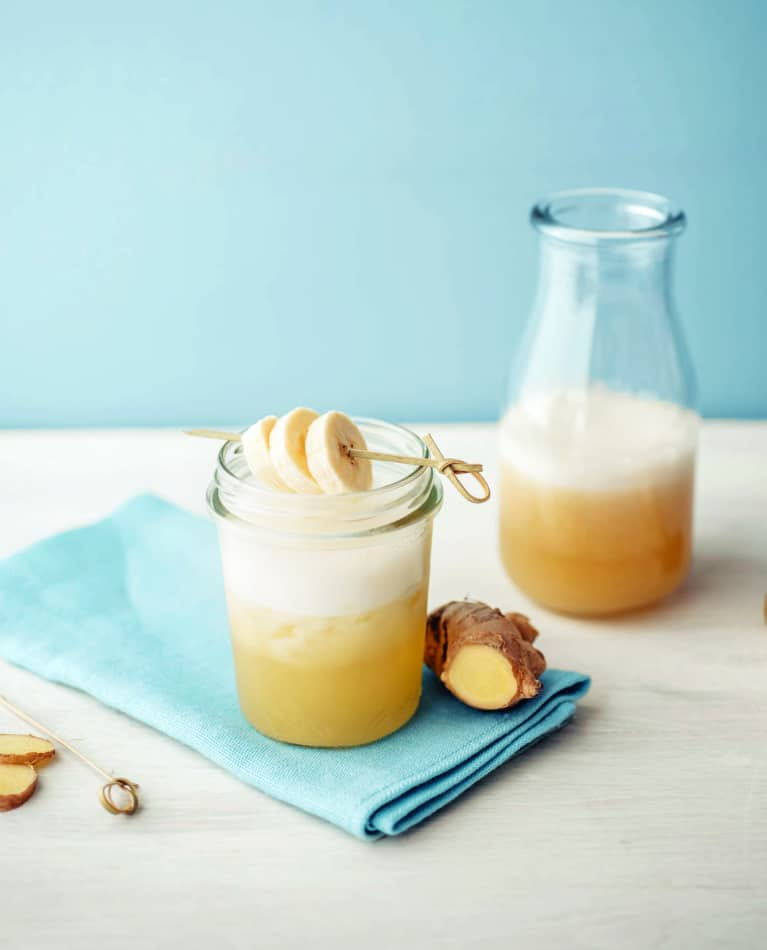 Experts say that bananas could face potential extinction due to a tropical fungus called Panama disease spreading across the crops worldwide. Almost all commercially grown bananas are clones of a single plant—the Cavendish banana—so if the disease hits South America, the biggest supplier, bananas may be wiped out. Scientists are now trying to develop new banana hybrids that are both edible and resistant to the fungal attack. (BBC)
2. This common chemical might be more dangerous than we thought.
An explosive new article alleges that the EPA has been suppressing information about formaldehyde's link to leukemia, nose and throat cancer, and other illnesses. Regardless of what's going on in Washington, D.C., there are a few easy steps you can take to protect yourself from this known carcinogen, including changing your mattress, being careful with your clothing, and more. (mindbodygreen)
3. A new study on maladaptive daydreaming links it to obsessive-compulsive behaviors.
A new study published in Frontiers in Psychiatry is one of the first to examine maladaptive daydreaming (MD), a lesser-known mental health condition characterized as daydreaming enough to interrupt reality, to understand what mental health factors might affect it. They found that obsessive-compulsive behaviors were consistently linked to MD, regardless of whether the patient had been diagnosed with OCD. This study was self-reported with people who were self-diagnosed, but findings warrant more research on the mental health condition. (Tonic)
4. This air purifier claims to filter microplastics out of the air.
Chances are we're breathing microplastics regularly. They're smaller than other particles air filters are known to remove like dust, mold, and mites, so filtration company Blueair has created a system that traps them. There's not much research on the effects of microplastics on humans—especially our breathing—but current existing papers on the subject suggest they don't degrade when ingested and could cause inflammation. Blueair is aiming to start a program where customers return air filters to be examined and inspected for microplastics, so we can have a better understanding of how they affect air quality. (Fast Company)
5. How old you feel could be a good predictor of your brain health.
In a recent study published in Frontiers in Aging Neuroscience, researchers asked participants to report their "subjective age," or how old they felt, as compared to their real age. Those who reported feeling older than their real age showed more signs of cognitive aging and depressive symptoms while those who felt younger had healthier brain structures and performed better on memory tests. Researchers aren't sure if those who report older subjective ages are in tune with subtle declines in their brain health causing them to feel old or if feeling younger encourages a more active, brain-optimizing lifestyle. (Business Insider)
6. Dog heatstroke is a real thing.
And they're something we should all be cautious of, as dogs' fur coats prevent them from releasing heat and perspiring efficiently like humans do. How hot is too hot for your furry companion? The general rule is this: If it's too hot for you, it's definitely too hot for your dog. (Popular Science)