Haven't Landed On Your Summer Vacay Plans Yet? We've Got 'Em Right Here
Written by
Jules Hunt
Jules Hunt is a wellness entrepreneur and creator of the mindful lifestyle blog, Om & The City. Through her platform, Jules shares real actionable advice, inspires personal growth, and empowers women to lead a meaningful life filled with love and intention.
Consider our Travel Diaries series your digital passport this summer. Follow along as we give you a sneak peek into where our wellness-centric contributors are headed for some R&R. This week, we're tagging along with yogi and Om & the City founder Jules Hunt.
For the past five years, Bali has been on my bucket list. From the beautiful lush rice fields, endless massages, and smoothie bowls to the happening yoga and surf culture, it's no wonder so many people are trading in spreadsheets for surfboards.
Year after year I'd find another reason why I couldn't go, but not this year. After leaving my full-time job in January to work for myself, the stars straight-up aligned and I made the spontaneous decision to book my flight after reconnecting with someone I briefly knew in high school (hey, Allison Murray!). Allison and I spent 15 full days in beautiful Bali together. Here are the highlights if you're thinking of checking out this wellness haven for yourself.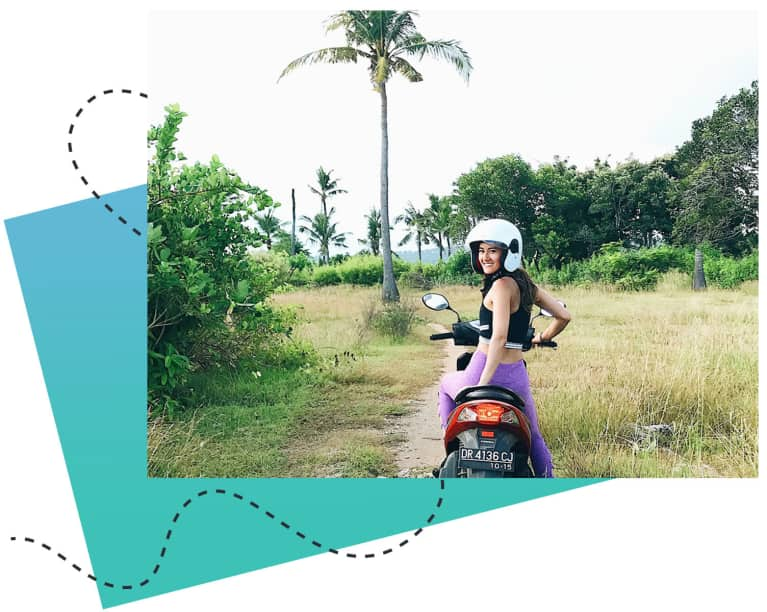 1. Rent motorbikes for an exciting way to see each town.
One of my biggest pieces of advice for Bali visitors is to be brave and learn how to ride a motorbike as soon as you arrive. You'll save so much time and money, and you'll be free to explore at your own will. It's such an exhilarating way to get around. Just like driving a car or riding a bike, it can be dangerous if you don't pay attention to traffic. But once you master the roads, you'll feel like a complete badass.
2. Explore the rice terraces, temples, and waterfalls with a local.
To save time, we hired a local driver for 700,000 IDR ($53 total) to take us to all of our stops in one full 12-hour day. It was much more cost-effective than going through a tourism company, and we weren't tied to the tight schedule of a multiperson tour group. In 12 hours, we visited the famous Bali Swing, hiked the jaw-droppingly gorgeous Jatiluwih Rice Terrace, saw the Pura Ulun Danu Beratan Temple, and hiked to Aling Aling Waterfall. There's so much to see, but if you plan ahead of time, it's totally possible to fit it all in!
3. Wind down with a relaxing spa and yoga day.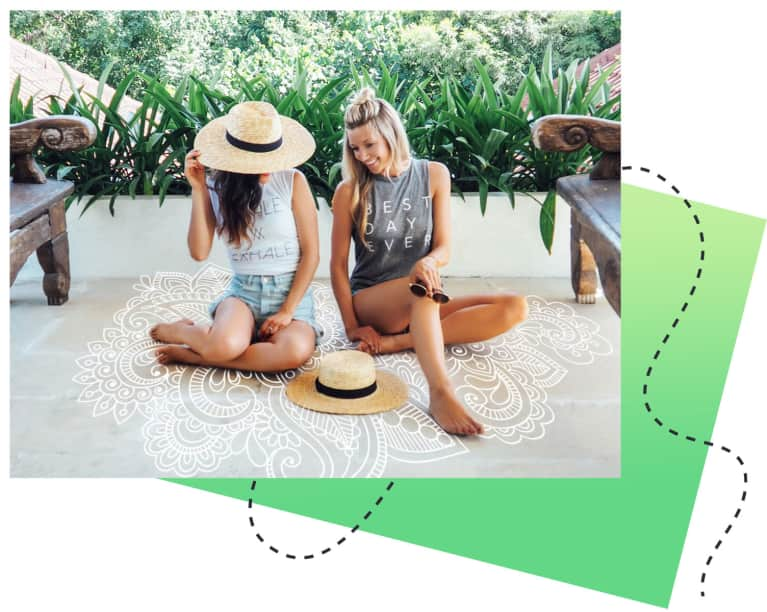 After a few days of exploration and food comas, your body will be begging for a spa day. Head to The Yoga Barn in Ubud for a morning vinyasa flow, and then hit up Taksu Spa for a full-body massage, scrub, and flower bath. I highly encourage indulging in as many massages in Bali as possible before heading back home—the prices and quality are almost too good to be true.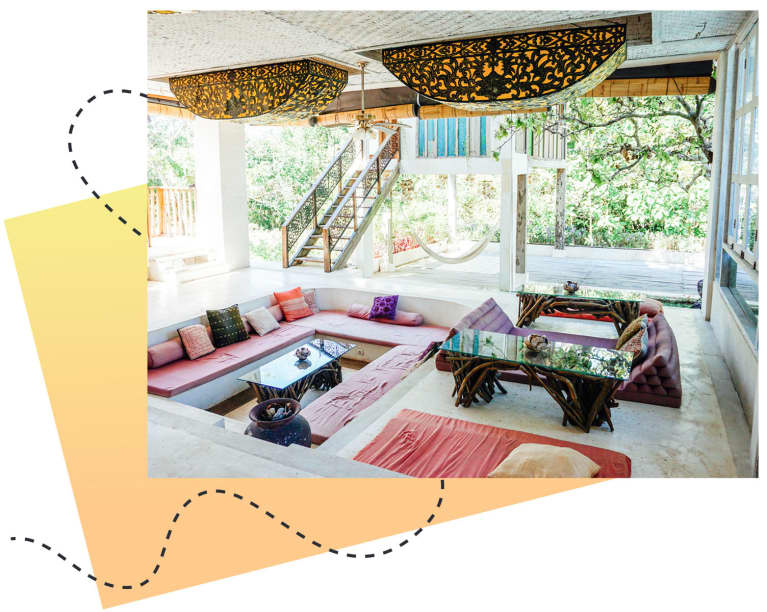 1. Casa Ocean View in Canggu.
For a bohemian chic (and I must say…very Instagrammable) Airbnb, stay at Casa Ocean View. It was paradise with a gorgeous pool, stunning rooftop view, and modern Bohéme decor. It's a bit farther into the jungle, but if you have a motorbike you'll have no problem getting around. Otherwise, you'll need to walk or use the Airbnb's private driver to get in and out.
2. Boho Bingin in Uluwatu.
If you want to feel like you're staying in a royal palace, Boho Bingin is your place! The location is central to all of the fun and beach activities, but again, I recommend learning how to ride a motorbike. The roads in the area are not very crowded, so it's pretty easy to get around!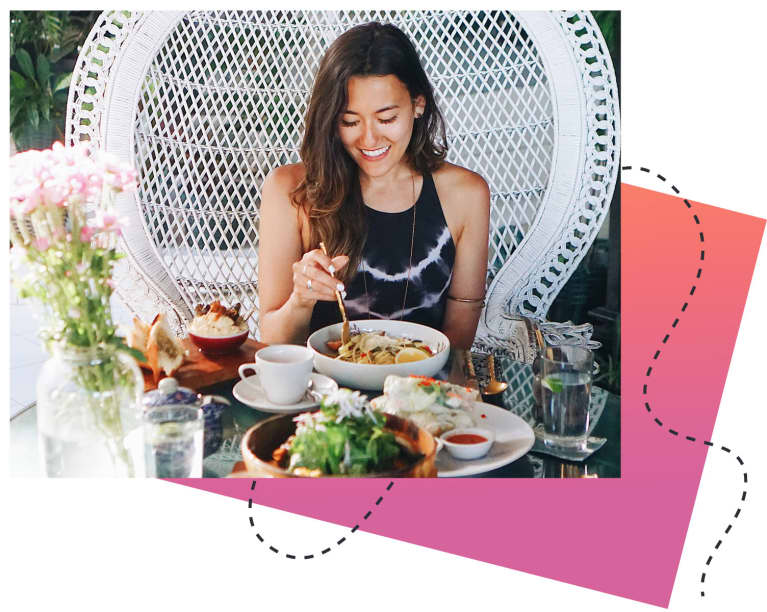 Pro tip: Go to Milk & Madu for breakfast! We ate there four times if that tells you anything about how amazing the organic, fresh, local food is. My favorite dishes were the mango pancakes, smoothie bowl, and muesli bowl. It's also a great spot to chill at night with live music, a coffee, and dessert!
For authentic and out-of-this-world Indonesian cuisine, you must try Ulekan! The seafood curry was delicious, one of my favorite dinners on the trip by far.
Vegan foodies will love The Elephant. And even if you're not vegan, you'll love its food and the mission. The Elephant is all about eco-conscious initiatives like water conservation, chemical-free veggies, and sustainable waste management.
Looking for more summer travel inspo? Check out the rest of our Travel Diaries.