6 Things You Need To Know Today (August 8, 2017)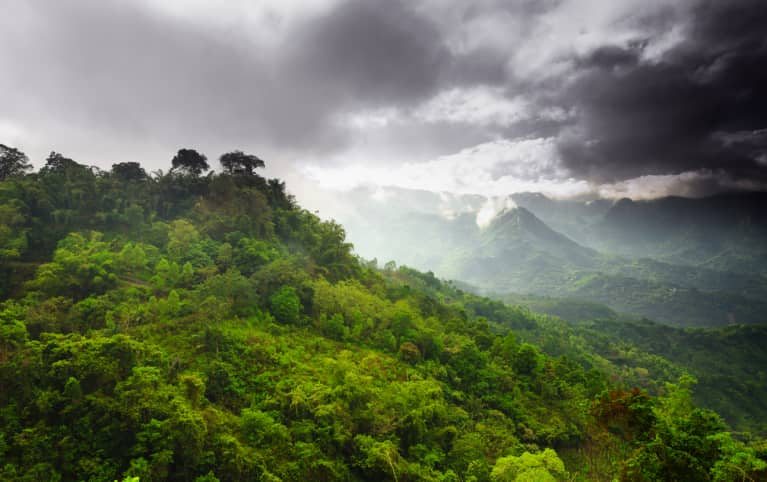 1. Not happy with the current climate policies? Plant a tree.
If you weren't too happy with President Trump's decision to pull out of the Paris climate agreement, there are three environmental activists in New Zealand who are speaking your language. The activists started a "Trump Forest" in March, which pledges to plant trees in the president's name. Participants have already pledged nearly 75,000 trees since the project's inception. (Grist)
2. Hilary Duff has a strong message for body shamers.
When photos of Hilary Duff surfaced in a bathing suit on vacation with her 5-year-old son Luca surfaced across the internet, the actress took to Instagram to shut down body-shamers. "I am posting this on behalf of young girls, women, and mothers of all ages," she writes. "Since websites and magazines love to share 'celeb flaws'—well I have them!" (The Cut)
3. In order to use sunscreen at school, kids need to produce a doctor's note.
As absurd as it seems, many school systems treat sunscreen like an OTC drug and require a doctor's note for kids to use it, even on outdoor field trips. Thankfully, districts in Alabama, Arizona, Florida, Louisiana, Utah, and Washington have passed laws allowing students to apply sunscreen freely, and others are following suit. (Washington Post)
4. Green rooftops in cities are inviting more bird diversity.
And, evidently, more birdwatchers. As part of an initiative to save thousands of birds killed by reflective glass each year, urban planners are redesigning particularly dangerous buildings to accommodate migrating birds by changing the glass and adding greenery to rooftops. As a result, more bird species pass by urban areas and bird-watchers (or "birders") follow for the view. (City Lab)
5. "Tree rain" is a real thing—and nature is amazing.
For years, early accumulation of moisture in the Amazon has stumped scientists. But now, a new study shows that the mysterious water vapor actually comes from the trees themselves, in a formation they call tree-induced rain clouds. (Science)
6. Your mouth might point to your cancer risk.
A new study, published in Cancer Epidemiology, Biomarkers & Prevention, found that older women with periodontal (gum) disease have an increased risk of certain types of cancer. (NYT)