5 Things You Need To Know Today (August 6, 2018)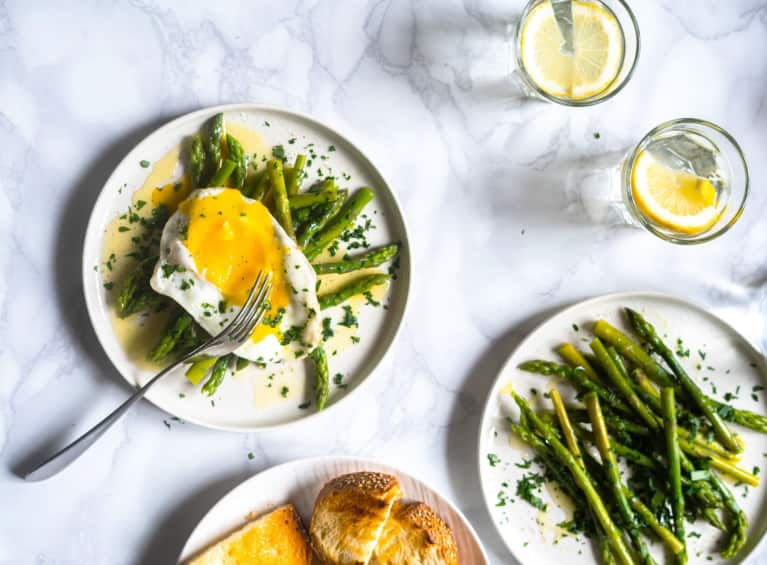 1. What came first: the chicken or the (plant-based) egg?
The latest product from plant-based protein company Just is an egg made from mung beans. The national chain Veggie Grill already has the vegan product on its menu—could your favorite breakfast spot be next? (Fast Company)
2. You might be damned if you drink—and damned if you don't too.
In a new study, researchers found that people who don't drink at all and people who drank more than 14 units a week (or two a day) had an increased risk of developing dementia. Fourteen units is often cited as the upper limit of healthy alcohol consumption, and the findings of this study might make governing boards rethink their recommendations. (Science Daily)
3. Khloé Kardashian released a size-inclusive activewear line.
Her apparel brand, Good American, officially launched an activewear line featuring sizes XS to 4X. "We want women to know that when you come to Good American for anything—denim or activewear—you don't need to worry about it fitting," Good American co-founder/CEO Emma Grede told Refinery29. As expected, the pieces are fashion-forward, streetwear-friendly, and stylish. (Refinery29)
4. Heads up—soccer's signature move may affect women's brains more than men's.
When researchers compared MRI brain scans of amateur soccer players who head balls at the same frequency, they found more white matter abnormalities—which may involve poorer cognitive function—in women than men. "In women's brains, there seems to be a greater sensitivity to repetitive, very low-level injury relative to men," says the lead author, a neuroscientist at Albert Einstein College of Medicine. He says it may be due in part to the fact that women typically have less body and muscle mass than their male counterparts. (NPR)
5. Some bacteria are becoming more tolerant to hand sanitizers.
When the number of hand-sanitizing dispensers installed in hospitals went up, some infection rates went down. But recently, infections from enterococci, a particular bacteria strain most often found in hospitals, are starting to rise, and alcohol-based hand sanitizers may be part of the reason. New research shows that several bacterial strains have started adjusting to the alcohol in hand sanitizers. "We have to be careful about…heavy reliance on alcohol-based hand sanitizers," says the director of the George Washington University Antibiotic Resistance Action Center. "Soap and water should be our No. 1 protection." (NPR)