5 Things You Need To Know Today (August 4, 2017)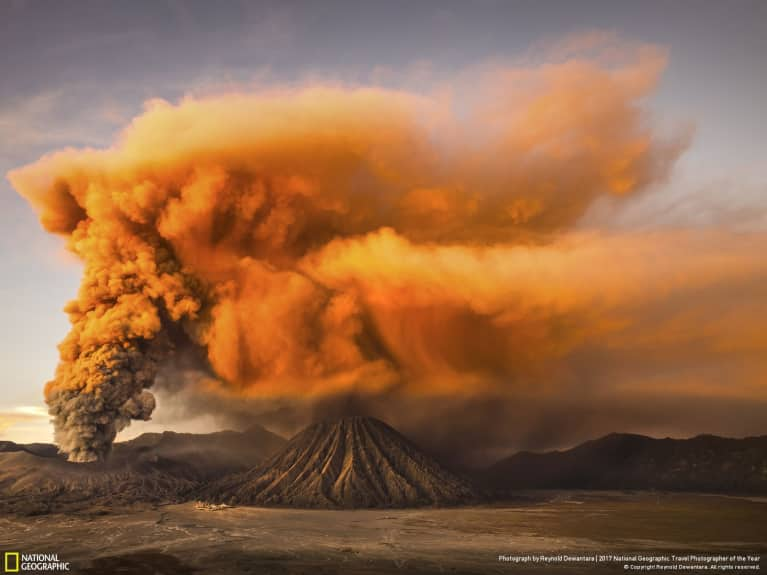 1. These are the best photos of the year, according to National Geographic.
A photo of a volcano struck by lightning won the grand prize for the 2017 National Geographic Travel Photographer of the Year contest. "When I looked on the camera display, all I could do was stare," said photographer Sergio Tapiro Velasco. "It's an impossible photograph and my once-in-a-lifetime shot that shows the power of nature." To check out the full lineup, including the stunning shot above, click here. (National Geographic)
2. Natural deodorant is officially trending.
With brands like Schmidt's innovating a range of aluminum-free formulas in familiar stick form, natural deodorants are finally going mainstream, replacing market share of more conventional brands. Millennials are driving the trend due to their concern with using endocrine-disrupting ingredients in personal care products. (Fast Company)
3. NASA-funded scientists are lengthening the totality of the solar eclipse.
By chasing the moon's shadow in jet bombers equipped with stabilizing telescopes, a group of scientists will lengthen their view of the totality of the August 21 solar eclipse from 2.5 minutes to 7 minutes. They'll use that extra time to produce detailed observations of the Sun's corona and temperatures on Mercury. (NPR)
It's always a hot summer in Miami, but this year is one for the books: July was the hottest month on record in the city's history. How hot, you ask? Every day except July 31 was over 90 degrees Fahrenheit. Yep, climate change is real. (Grist)
5. It's time to say goodbye to BPA.
Researchers just developed a new way to remove BPA from water, using tiny molecules that are able to break down the chemical. BPA is present in many products and water sources and has been linked to dysfunction in the brain, nervous system, metabolism, and reproductive system. Yay, science! (Science Daily)