6 Things You Need To Know Today (August 31, 2017)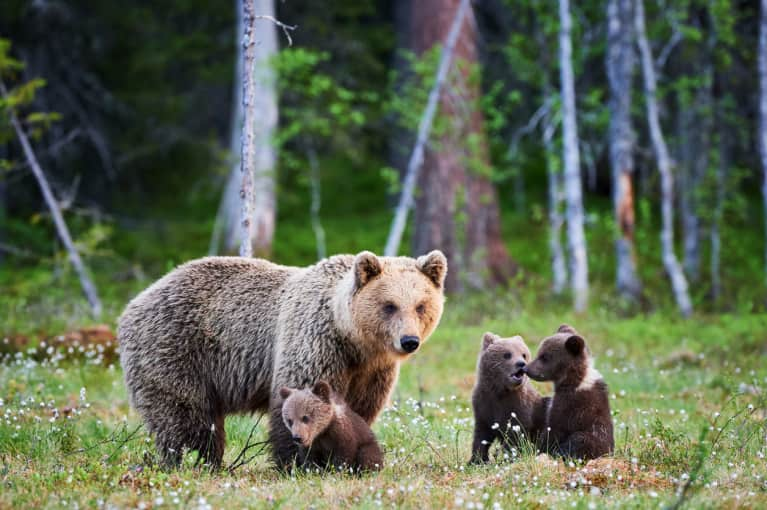 August 31, 2017 — 9:00 AM
1. This is the one time we're not on board with a plant-based diet.
Alaska's grizzly bears have historically enjoyed a diet high in salmon, but now they're starting to replace fish with berries. So what, you ask? This dietary change illustrates the fact that berries are now ripening at the same time as the salmon run thanks to warming temperatures in the region. (Grist)
2. Want to know if someone likes you? Listen carefully.
There are a number of ways voices can make us more or less attractive to potential matches—men, for instance, will often lower their voice in the presence of someone they like to appear dominant and thus a better choice. People will also sound more alike when they're attracted to each other. (PsyPost)
3. In a historic action, the FDA approved a new type of cancer therapy.
The FDA just approved a drug called Kymriah that genetically modifies a patient's immune cells to attack their cancer. People are calling this a "historic action," and doctors are hoping it will help children who have been diagnosed with acute lymphoblastic leukemia. (NPR)
4. Plastic bags are now illegal in Kenya.
A new rule was just passed that would make using, manufacturing, or importing plastic bags punishable by jail time or up to $38,000 in fines. Now the question is: How do they enforce it, and what will they use instead? (Quartz)
5. Emojis of the future are kinda creepy, blurring the boundary between self and tech.
New iPhone app Polygram uses AI and your phone's camera to record your unique facial expressions and translate them into customized emojis. In addition, Polygram works to provide insight into your audience, breaking down how people responded to a post, and providing demographic info on those who engaged—gender, location, etc. (Technology Review)
6 Your midnight-snacking habit might be putting you at higher risk for sunburns.
It's true! When tested in mice, erratic eating patterns were correlated with increased incidence of sunburn and long-term skin damage. Late-night eating appears to disrupt the biological clock, resulting in a changed gene expression that adversely affects our ability to recover sun-damaged DNA. (Quartz)