5 Things You Need To Know Today (August 3, 2018)
mbg Sustainability Editor
By Emma Loewe
mbg Sustainability Editor
Emma is the Sustainability Editor at mindbodygreen and the author of "The Spirit Almanac: A Modern Guide To Ancient Self Care."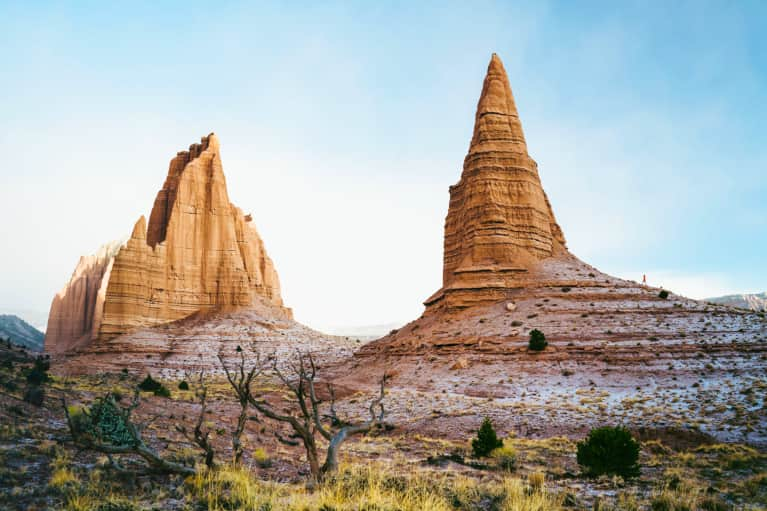 1. The size of your plate affects the amount of food you eat—but it's more complicated than you think.
The Delboeuf illusion is the proven notion that two circles of identical size are perceived relative to the size of the circle that contains it. The inner circle will always appear smaller to us if it is contained in a larger circle, meaning that if we put a pizza on a smaller plate, it will appear to be larger than if it's on a larger plate. This illusion, though, didn't hold up among hungry subjects in a new study, showing that being ravenous trumps, well, pretty much everything else. (Fast Company)
2. This New York Times feature is a heartbreaking must-read.
The long-form article titled "Losing Earth: The Decade We Almost Stopped Climate Change" compiled 18 months' worth of research into an eye-opening piece on the fact that scientists, activists, and politicians have known about global warming since the 1980s, and we all had a real chance to solve the problem back then. (NYT)
3. Many students want to wait to start a family but don't know the limits of fertility.
In a recent survey of 1,215 Australian university students, less than half could correctly identify the age at which a woman's fertility declines (35 to 39 years old), and even fewer knew when a man's does (45 to 49 years old). The results are concerning considering many of the students expressed an interest in holding off on parenthood, prioritizing career and travel first. Having an accurate understanding of male and female fertility can help young people create realistic expectations for family planning. (NYT)
4. Johnson & Johnson is hopping on the transparency train with its baby products.
The word "fragrance" appears on the label of many personal care products. Brands aren't required to disclose the ingredients that go into making up the "fragrance" because they're protected under trade secrets laws. J&J is going the extra mile by listing ingredients that compose a product's fragrance, as long as they make up at least 0.01 percent of the product. This change will take effect in the rebranding of its baby products, which officially started on August 1. (Environmental Working Group)
5. France is now outlawing catcalls to women in public.
Amid the #MeToo movement and a recent viral video showing a woman getting punched by her catcaller outside a Paris cafe, lawmakers voted to charge on-the-spot fines of up to 750 euros for street harassment. "We want to preserve seduction, chivalry, and 'l'amour à la française' by saying what is key is consent," said Marlène Schiappa, the Gender Equality Minister who played a big role in the new law. "Between consenting adults everything is allowed…but if someone says no, it's no and it's final." (The Cut)