7 Things You Need To Know Today (August 3, 2017)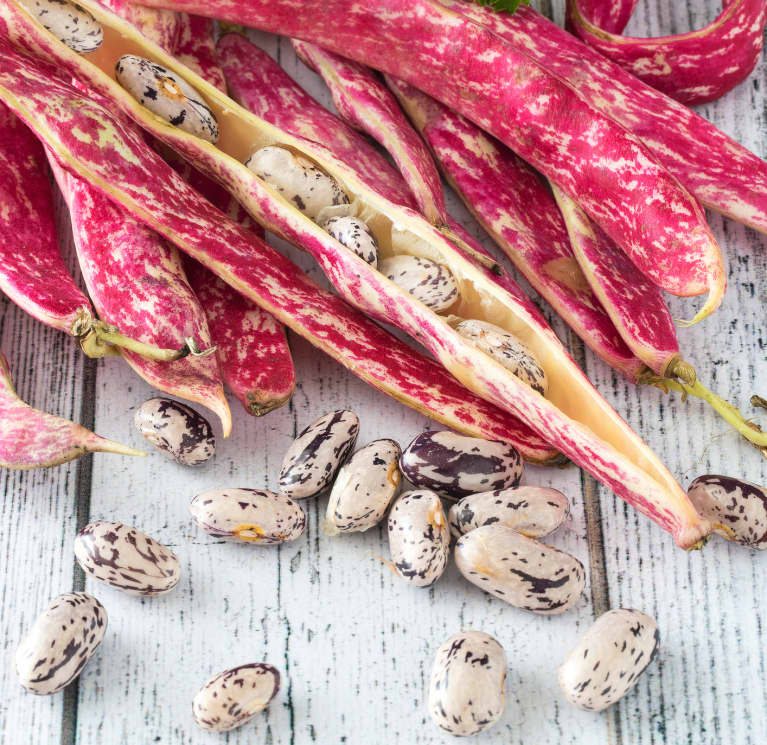 1. Can beans save us from climate change?
As it turns out, they can make a pretty big difference. If every American swapped out beef with beans (but continued to eat eggs, chicken, etc.), it would be enough to bring the United States close to the greenhouse gas emission goal Obama declared for 2020. Little changes really do add up! (The Atlantic)
2. Your kitchen sponge is disgusting, but cleaning it won't help.
In fact, boiling it and microwaving it (the most commonly used cleaning techniques) were both proved to be ineffective in reducing the bacterial load of a sponge. The new rule of thumb is to trash your sponge once a week to avoid unpleasant bacterial buildup—we're in favor of using a more sustainable sponge that's not made from petroleum products, is biodegradable, and is renewable. (Science of Us)
3. You probably share colonies of skin microbes with your partner, according to science.
Of all the things you willingly share with your partner, is skin bacteria one of them? If not, too bad—because a recent study of 10 heterosexual partners living together found that couples have significant effects on the bacterial makeup of each other's skin. Maybe sharing a toothbrush isn't so gross after all. (NYT)
4. Turmeric is food as medicine at its finest.
A study published in the journal Carcinogenesis revealed that a blend of curcumin compounds and turmeric essential oils may be beneficial for pancreatic cancer treatments. This specific type of cancer, called pancreatic ductal adenocarcinoma (PDAC), is often resistant to chemotherapy, but this study showed that curcumin may help overcome this resistance and outcomes. (Carcinogenesis)
5. Here's more proof that eating less may help you live longer.
There are lots of ways to live longer, and according to a new study out of Florida Atlantic University, one of them is restricting your food intake (as long as you don't starve, of course). And if you think you can live vicariously through good-smelling food, beware: Research shows that just smelling food can speed up the aging process. Yikes! (Science Daily)
6. This startup is attempting to create a Google-like search engine from our collective microbiomes.
By sending in oral, fecal, and skin samples (along with $99), a lab will tell you exactly what's going on in your microbiome. The lab doing the testing is also collecting data from participants to help them better understand the relationship between certain measures of health and the state of the microbiome, a project called American Gut (which is misleading because gut data comes from all over the world). The goal of the project is to eventually develop a sort of "microbial GPS" that'll help us optimize our health in terms of diet, GPS, and other lifestyle factors. (CNN)
7. Will jellyfish crisps be a new menu item in the near future?
Jellyfish have long been a delicacy in Asian food and culture, but they involve elaborate preservation and preparation techniques that lead to a transformation of its tissues (from jellylike to rubbery) that aren't well understood. Danish scientists took a stab at it and have come up with a desirable end product that makes a slice of jellyfish look like a crispy chip, leading to a new and previously untapped food source for Western countries. (Science Direct)