7 Things You Need To Know Today (August 25, 2017)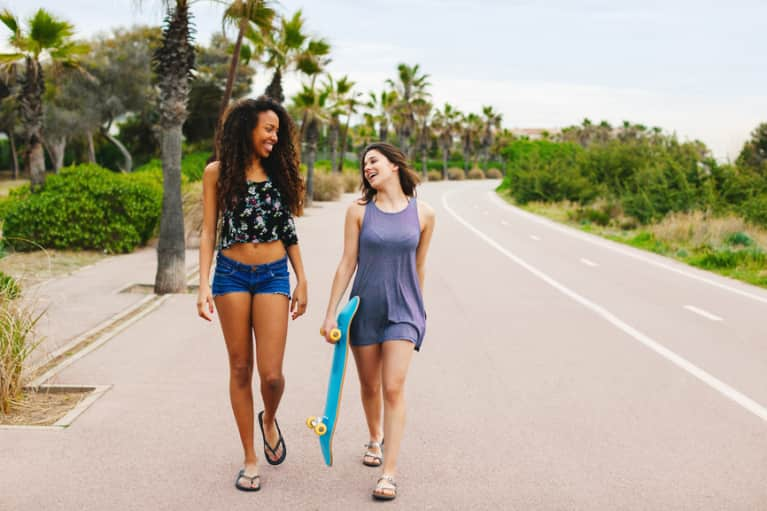 August 25, 2017 — 9:30 AM
1. You can thank your high school BFF for your good health.
A new study, published in Child Development, showed that teenagers (15 to 16 years old) with a close friend have a higher sense of self-worth and lower levels of mental health conditions like anxiety and depression later in life. (Quartz)
2. Obamacare has helped create more equality in health care.
It's a well-known fact that minorities have a harder time accessing health care, but a recent study shows that between 2013 and 2015 disparities between races were narrower in states that expanded Medicaid under the Affordable Care Act than in states that did not expand. (The Commonwealth Fund)
3. If you want to help yourself through tough times, try this research-backed trick.
Talk to yourself, about yourself, in the third person. Recent research shows that doing so can increase the space between you and your problems, which allows you to see them objectively and make decisions from a more informed and relaxed place. (The Cut)
4. Coffee drinkers crave more sweets, according to science.
All kinds of caffeine were found to decrease taste sensitivity, which leads to more cravings for sweets specifically. So if you feel extra tempted to pair your morning joe with a pastry, it's not you, it's your taste buds! (EurekAlert!)
5. Google has a new feature to help those who might be suffering from depression.
Now, if U.S. users search for depression-related terms, Google will direct them to a clinically validated questionnaire intended to assess their level of depression. It's absolutely not intended to replace the input of a mental health professional but hopes to serve as a conversation-starter for people when they do see a doctor. (NY Post)
6. Climate change is getting ready to destroy your champagne.
While we all know what a big deal climate change is on a large scale, it's getting ready to affect us on a smaller scale as well. According to a new study, as global temperatures continue to rise, grapes will ripen more quickly, having a negative impact on the taste of our cava and Champagne. Yikes. (Quartz)
7. Next time you're in a Walmart, you can grab some healthy, organic food.
The chain is looking to diversify its brand image, and one step in that direction is the opening of a farm-to-fork restaurant in one of its Florida locations. The restaurant, Grown, serves "slow food for fast people" and uses compostable cutlery. (Grub Street)