6 Things You Need To Know Today (August 24, 2017)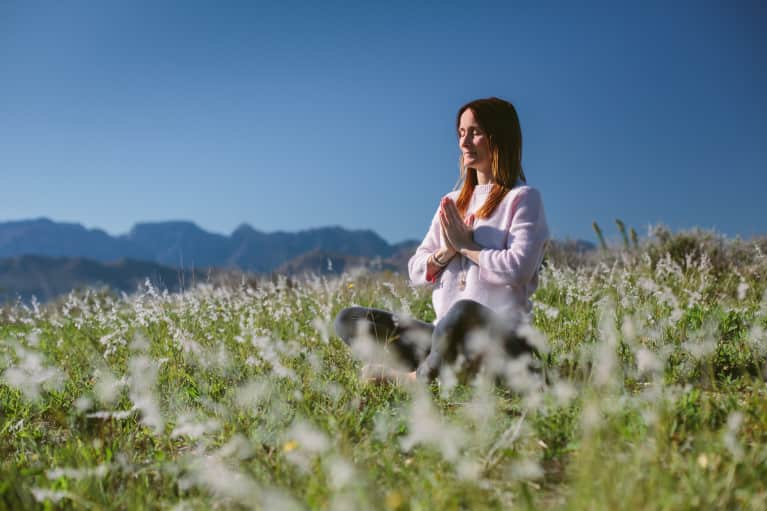 1. Buddhist principles may be more relevant now than ever before.
Western Buddhism functions on the idea that meditation can be used as a therapeutic practice. Author Robert Wright spent months studying Buddhism for his new book and has concluded that using meditation to promote a certain reaction, particularly cognitive empathy or seeing the world as another person might see it, is more important today than ever. (Vox)
2. Are airport security scanners safe?
While certain full-body scanners have been removed after presenting a radiation risk (up to 10 percent of an X-ray, which is quite significant), all of the ones in use now in airports in the United States and abroad are 100 percent safe, according to doctors and radiation experts. "It's beyond my imagination to theorize a significant cancer risk from use of these millimeter wave scanners," said one of the experts involved. (Time)
3. She looks like a Becky. (And there's a reason for that.)
Researchers in Israel proved that people do in fact look like their names, mostly due to our ability to perceive subtle societal conformities. People were able to match names to faces correctly about 25 to 40 percent of the time, which is higher than simply by chance. If you think it's a fluke, researchers have replicated the results in France and the United States. (Harvard Business Review)
4. Hearing voices in your head might make you a super human.
It's true that people who hear voices are often clinically mentally disabled, but about 1 percent who hear voices move through daily life without other symptoms. Psychologists suspect these people have brains that are better equipped to spot patterns and read between the lines, sensing meaning others simply can't see. (Popular Science)
5. Plastic water bottles are back in national parks.
Select national parks across America banned the sale of plastic water bottles back in 2011 in an effort to protect wild lands and cut down on littering. Now, the White House administration is repealing this law, saying it should be up to visitors to decide how to act when they're in parks. Eye. Roll. (Grist)
6. Smoking and B vitamins don't mix.
A new study shows that men who take high doses of vitamins B6 and B12 had a higher risk of lung cancer—especially if they were current smokers. According to scientists, this points to a synergism that we should all be wary of when assessing our disease risk and deciding on a supplement regimen. (CNN)