7 Things You Need To Know Today (August 21, 2018)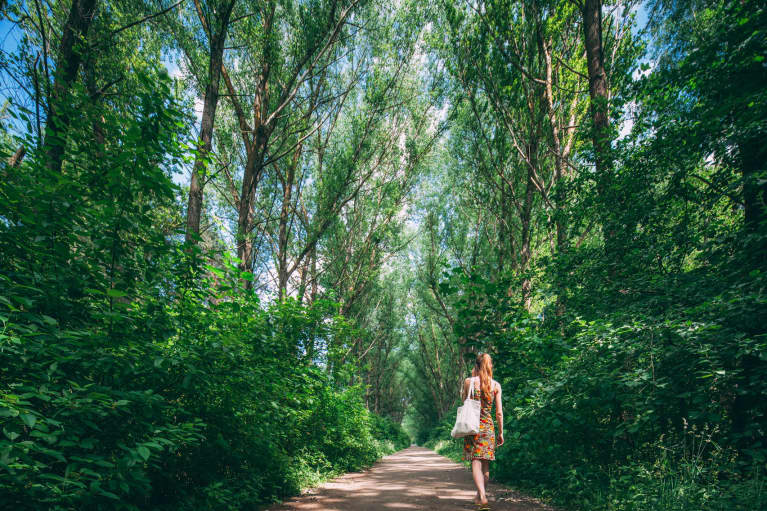 August 21, 2018 — 9:00 AM
1. Good news for tree-huggers.
Even though certain industries continue to illegally chop down forests to make their products, the number of trees in the world is actually on the rise, according to new research. The paper, which was published in the journal Nature, shares that tree cover actually increased by 2.24 million square kilometers—an area roughly the size of Texas and Alaska combined. However, this isn't all good news: Those behind the study are saying that some of it is due to the fact that warming temperatures are making it easier for trees to grow closer to the North and South poles. (Mongabay)
2. This is the optimal amount of carbohydrates.
Carb lovers, listen up. You don't have to give carbohydrates up completely for optimal health. In fact, a new study showed that both low-carb and high-carb diets were linked to an increase in mortality. This means that people who consumed a moderate amount of carbohydrates lived the longest. (The Lancet)
3. Here's the part of your personality that might never change.
Well, it depends on the people you're around. New research from the University of Houston studied the way people's personalities changed—or didn't change—over the course of 50 years. They found people with the strongest tendency toward a specific personality trait among their peers also tended to maintain that position decades later. In other words, if you were the responsible one in your friend group as a teen, you're still likely to be the most responsible of the crew as an adult. (mindbodygreen)
4. Whatever you do, don't flush your old contacts down the toilet.
According to a recent study out of Boston, around 20 percent of people who wear contacts have admitted to flushing them down the toilet or sink. While they may seem harmless, contacts actually contribute to the massive problem of microplastic pollution in our waterways since they're not biodegradable. Noted! (NYT)
5. This Norwegian town will derive heat from a data center, potentially making it the world's first energy-positive city.
Data centers are one of the world's largest energy drains. In 2016, they cost the world 416 terawatt-hours of electricity, which is more energy than the United Kingdom uses. Lyseparken is a new town that's being built near a data center intentionally, to funnel the heat it generates and use it in neighboring buildings. If it works, Lyseparken may be the first energy-positive city. (Fast Company)
6. This is the secret to actually liking bitter food.
A new study found that when you eat bitter foods, the structure of your saliva actually changes so you crave more bitter foods. So every time you put a little less sugar in your coffee, you might actually NEED less sugar the next time. The only issue? Once you stop eating the bitter foods, your taste buds revert to their former state. (mindbodygreen)
7. Nursing homes of the future look a lot more like little villages.
Instead of leaning on the institutional model that was made popular in the 1950s and 1960s, architectural firm Nord has a plan to create villages for people with dementia that remind them of their childhoods. The first one will be built in the South of France, and will allow patients to wander outside, in and out of hair salons and other community spaces without getting lost. (Fast Company)