Your Monthly Horoscope: Buckle Up Because The Eclipses Just Keep On Comin'
mbg Contributors
By The AstroTwins
mbg Contributors
Ophira and Tali Edut, known as the AstroTwins, are professional astrologers based out of New York and Seattle. Their work has been featured in The New York Times, Elle Magazine, Vogue and Good Morning America and they are the authors AstroStyle, Love Zodiac, Shoestrology, and Momstrology.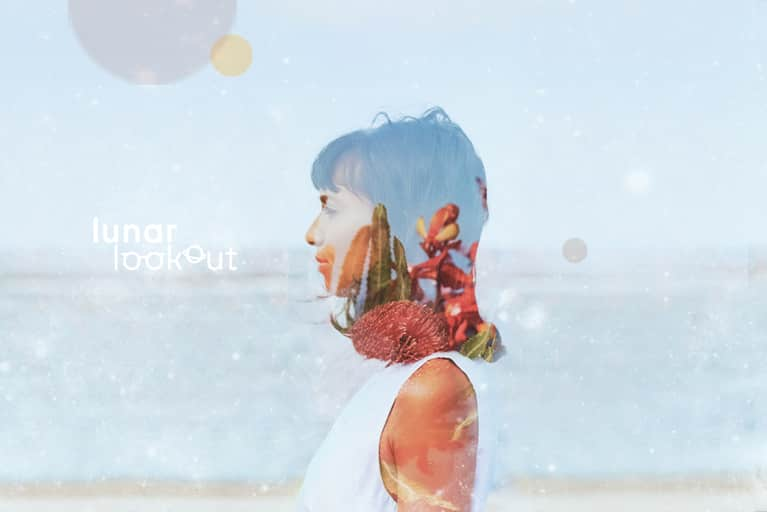 Save the drama…and pause for the cause! Your August monthly horoscope brings an onslaught of theatrics, as expressive Leo season continues with Mercury still retrograde in Leo and a solar eclipse in Leo on the 11th. Technophile Uranus joins a brigade of retrograde planets on the 7th, and energetic Mars continues a long, sleepy backspin, switching gears from Aquarius to Capricorn from the 12th on.
Your August monthly horoscope arrives with dramatic flair—and maybe some dramatic pauses. The life-giving Sun is worshipping at the altar of regal Leo until August 23, lending a theatrical tone to the month. But trickster Mercury, the planet of communication, technology, and travel, is retrograde until August 19, which could turn a showstopping performance into a diva meltdown fast. We'll all need to keep our egos in check now. There's a thin line between self-respect and self-centeredness under these stars.
The third of summer's three seismic eclipses arrives on August 11. This partial solar (new moon) eclipse falls into the proud Lion's den. You may still be reeling after the July 12 Cancer solar eclipse, which stirred up major emotions, and the July 27, 2017, total lunar (full moon) eclipse in Aquarius, which did a thermonuclear dance with assertive Mars and radical Uranus and moved some serious molecules!
The August 11 eclipse is the last one of the year, and as it lands in Leo, the spotlight will be on leadership. This is the second-to-last eclipse in a series that's fallen on the Leo/Aquarius axis since February 2017 and will end with a Leo lunar eclipse on January 21, 2019. These eclipses have coincided with (or in our opinion, catalyzed) the political turmoil, shifting alliances, and disruptive news cycle that's brought so much deep divisiveness to the world.
When revolutionary Uranus starts its five-month retrograde on August 7, there will be no sweeping any global issues under the rug.
Events unearthed by the full moon in freedom-fighter Aquarius—the sign of politics, groups, and social justice—could bring yet another wave of headlines during this charged phase. And when revolutionary Uranus starts its five-month retrograde on August 7, there will be no sweeping any global issues under the rug. Uranus will reverse through headstrong Taurus until November 6—the day of the U.S. midterm elections, incidentally—when it will make a final visit to fiery Aries before moving on permanently next March. (This will be Uranus' last time in Aries this entire century, in fact!) Prepare to see another round of the "power to the people" activism that was last unleashed by Uranus' seven-year visit to Aries from 2011 to 2018.
On top of that, hotheaded Mars has been retrograde since June 26, a once-every-two-years cycle that will last until August 27. When Mars turns retrograde, hidden aggressions and frustrations can surface—or they can be pushed down, which might tend to result in a volcanic eruption. It can take extra effort to increase the peace while the red planet goes rogue. Mars is backspinning through Aquarius, the sign of society and social issues, and it will dip into ambitious Capricorn on August 12 for the duration, bearing down on corporations, leaders, and patriarchal institutions. Whew!
We might all be relieved once the Sun moves into earthy Virgo and cools some of the fiery energy on August 23. And on August 25, the world will be #blessed by a grand earth trine—a harmonious "golden triangle"—formed by the Sun, structured Saturn (in Capricorn), and innovative Uranus (in Taurus). With all three luminaries in sensible earth signs, we might actually see the old guard (ruled by Saturn) and the new thought leaders (governed by Uranus) working together. Here's hoping! On August 26, a full moon in mystical Pisces opens the floodgates of compassion and creativity…and not a moment too soon.
Here's how to feel like a superstar for the remainder of Leo season.