6 Things You Need To Know Today (August 15, 2017)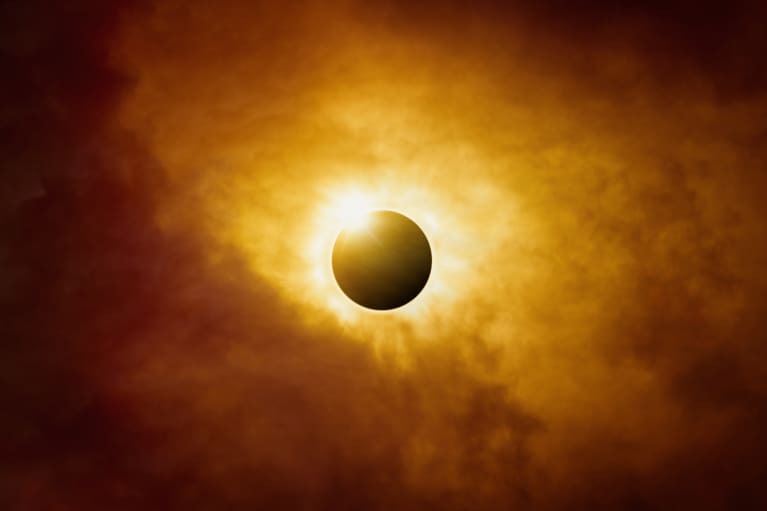 August 15, 2017 — 9:30 AM
1. Watching the eclipse on Monday? Read this first.
Eclipse-viewing glasses that don't meet NASA's standards have been flooding the market in advance of the solar event. These are the only brands that pass the safety test: Rainbow Symphony, American Paper Optics, Thousand Oaks Optical, TSE 17, and Baader Planetarium. (Fast Company)
2. Poop is the latest energy source.
Well, kinda. A Kenyan company has begun to take human fecal matter and transform it into a fuel source for cooking and heating. The solution helps with two major problems: removal of waste product (only one in four Kenyans has access to the sewage system) and diminishing reliance on nonrenewable energy. (Quartz)
3. Using a smiley face in work emails is probably a bad idea.
Turns out, unlike real smiles, smiley emojis don't increase perceptions of warmth, and they actually decrease perceptions of competence. (Eurekalert)
4. Care for a little face mask with your Uber ride?
Uber has partnered with Cargo to turn its rides into "experiences"—ostensibly times when passengers are bored and looking to spend money. They haven't nailed down exactly what they'll be offering, but it could range from face masks to food. (Bustle)
5. Move over, matcha: ube is taking over.
This August, ube, a vibrant purple yam, is pushing matcha aside as the "it" healthy ingredient. You can now find everything from ube ice cream and ube pancakes to ube pie on shelves. (Grub Street)
6. Pay close attention to your sports injuries. They could be harming your body more than you think.
A group of researchers out of the University of Iowa recently found that when adolescents or young adults suffer from knee injuries, it can lead to arthritis down the road. (NYT)