7 Things You Need To Know Today (August 14, 2017)
Contributing Wellness & Beauty Editor
By Lindsay Kellner
Contributing Wellness & Beauty Editor
Lindsay is a freelance writer and certified yoga instructor based in Brooklyn, NY. She holds a journalism and psychology degree from New York University. Kellner is the co-author of "The Spirit Almanac: A Modern Guide to Ancient Self Care," with mbg Sustainability Editor Emma Loewe.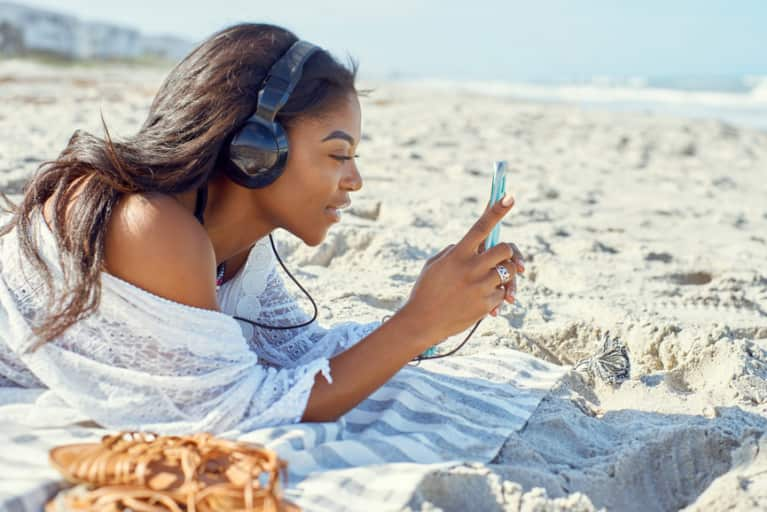 August 14, 2017 — 9:30 AM
1. Your filter choice on Instagram could be indicative of your mental health.
A new study in the journal EPJ Data Science examined 40,000 posts from 166 people and found that certain filters were more popular among mentally unhealthy people. The filter Inkwell was favored by depressed users, while Valencia was the preferred filter for more mentally healthy Instagrammers. (Select/All)
2. Candice Swanepoel is all about balance and grilled cheese sandwiches.
These days, you won't catch Victoria's Secret model Candice Swanepoel in the gym for 5 a.m. sweat sessions. Instead, she's doing her own form of yoga (she puts on some music and mixes in a few Pilates moves) and makes grilled cheese sandwiches with "one of those sandwich press things." Hey, it's all about balance. (The Cut)
3. For cancer patients with brittle bones, chair yoga is the way to go.
When 71-year-old Susan Gubar found that her bones were weak due to cancer treatments, she decided to take up chair yoga. It benefits her bones, her posture, and helps her feel more confident in her walking ability. "To my surprise, one can do many stretches either sitting on a chair or standing and using a chair for balance or ballast. In a nearby studio with women and men generally older than 12 or 20, this exercise feels less like a chore, more like a timeout from all the medical regimens," she writes. "An added plus: It relieves back and neck pain." (NYT)
4. Diet soda is wreaking havoc on your metabolism.
Neuroscientist Dana Small recently set out to unravel the connection between sweetness and calories and answer the question of whether we crave food for its sugar or calorie count. It turns out that we crave foods with sweetness that matches their calorie count, making diet beverages a bit of an enigma to the body. "If sweeteners are disrupting how carbohydrates are being metabolized, then this could be an important mechanism behind the metabolic dysfunction we see in diets high in processed foods." (Vox)
5. Scientists discovered a new type of brain cell.
For years, scientists have been trying to find a way to distinguish between types of neurons (brain cells that process and store information). And just recently they were able to pinpoint one type of neuron that is different from its neighbors, which could mean big things for brain health research. (Science Daily)
6. American are drinking more and more.
A new study, published in JAMA Psychiatry, suggests that one in eight Americans struggle with alcohol abuse. Women, minorities, and seniors appear to have it the worst. (CNN)
7. Mental health experts give parents advice on how to tell kids about Charlottesville.
Mental health experts equipped worried parents with tools on how to approach the topic of terrorism with their children. In most cases, teaching them where to find reliable news, engaging in it alongside them, and most of all empower them by teaching them to identify and stand up to bullying and racism. (LA Times)