TV Star Ashley Benson Opens Up About Her Anxiety — And The Wellness Practices She Uses To Cope
When I met Ashley Benson at a dog cafe in the East Village of New York, she looked anything but anxious. Her blond hair hung in loose waves down to her chic black blazer and black skinny jeans, and she was all smiles as she held her tiny dog, who was decked out in a bedazzled party hat to celebrate the just-launched SmartyPaws Dog Supplements.
That's the thing about anxiety, though—it lurks behind the brightest of smiles and most successful of careers. People who live in mansions have anxiety. People who are incredibly successful have anxiety. People who live in Los Angeles have anxiety, as do people who live in Kentucky and Kansas and Paris, France. And Ashley Benson definitely has anxiety.
It started several years ago, when she was still filming her hit show, Pretty Little Liars. "I was on set for my first panic attack," she told me. "We were doing night shoots, and I had a weird heart palpitation and fainted." The paramedics came, and, while Ashley's heart was OK, her anxiety began in earnest. "Every day, I thought I was going to have a heart attack or something like that," she said. "I didn't trust my body anymore, and I was always second-guessing every little feeling."
She would spend months in bed, and for the first two years, her dad had to come and stay with her in her house and come with her to set. "If you haven't had a panic attack yourself, it's harder to understand how horrendous it is," she said. "Sometimes I feel like I'm dying—I've gone to the hospital for it."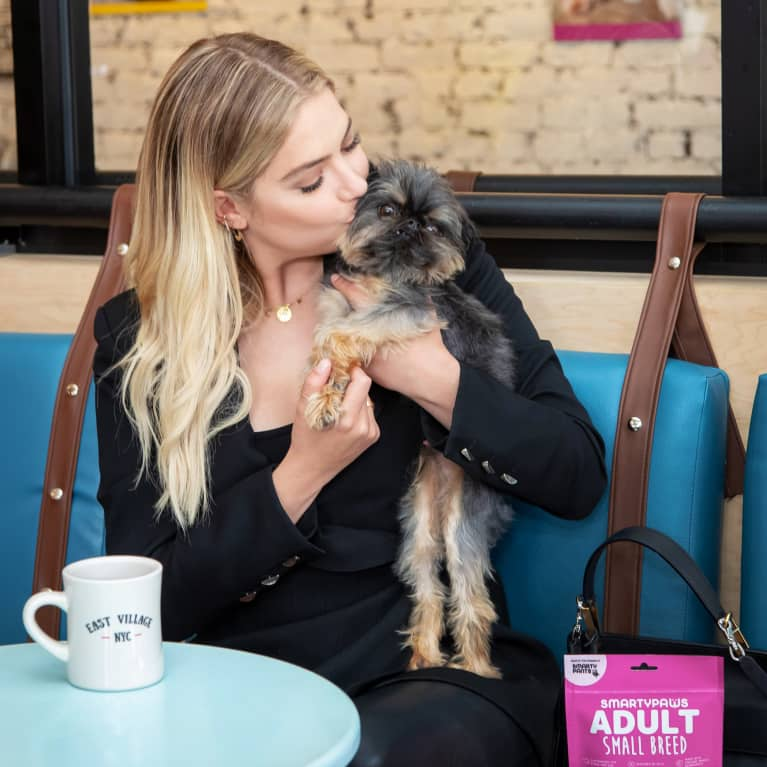 The biggest healer for Ashley? "Honestly, time," she shared. "But it wasn't easy—it was really, really difficult." Ashley also meditates (which she says "sometimes works") and tries to eat as healthy as possible, with a diet that's heavy on fish and salads. She boxes and does Pilates regularly and sweats often at the infrared saunas at Shape House. Like her dog, she takes (the human version of) SmartyPants vitamins—after a choking incident as a child, she can consume pills in only liquid or gummy form. Water is also a staple of her wellness routine. "I'm also a horrible water-drinker," she said, "I'd rather have coffee or tea or literally anything else, but when I do drink it, I feel so much better."
She also by and large eschews social media, relying instead on interaction with loved ones, whether it's her two dogs, her friends, or medical professionals. "Sometimes I'll call my doctor and talk to him for an hour until I calm down," she said. "And when it was really bad, having my two dogs there didn't heal me, but it definitely made it easier to deal with, and it made me feel less alone." Social media, on the other hand, "is just so far left from what real life is," she said. "I'd rather be in the moment, rather than feeling the fear of missing out and the misperceptions that come from social media."
Even with the healthiest lifestyle, though, anxiety often doesn't go away entirely. "I still get it every month or two," said Ashley. "I'll be in a really bad state for a couple of days. It could be because I'm working too much, or it could come out of nowhere. I'll do everything I can to feel better, but sometimes, just accepting it is a huge part of the process."
This is the diet that helped one writer's anxiety—when nothing else worked.